Cars don't get tickets. Drivers do. But lead-footed drivers like certain cars a lot.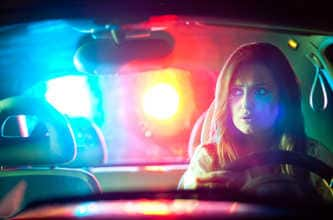 Here are the top 10 ticket-getters, based on an analysis of more than 550,000 car insurance quotes delivered through Insurance.com. (You can find Ticket Magnet rankings of more than 500 individual models here.) Most of the tickets were for speeding, but all types of violations were included in the rankings.
One in three drivers of the Subaru WRX reported a recent traffic violation. For all models, the average was 19.9 percent.
Unlike accident claims, which ultimately drive up rates for everyone insuring that particular model of car, tickets jack up the premium for only the driver involved – but those penalties can be huge.
Every insurance company looks at cars, drivers and violations based on its own experiences, and their rates reflect huge differences of opinion. One company might charge a WRX driver with a speeding ticket less than another company might charge the same driver with a clean record.
We ran sample rates for each of the top ticket magnets, looking at a wide variety of traffic violations. Our driver is 25 and lives in California. We compared quotes on full coverage for cars newer than 2004 and got liability-only quotes for older ones. Yours will differ depending on your ZIP code, driving record, age and model of car; the only way to know for sure how much your rates will rise after a ticket is to compare insurance quotes for yourself.
10: Mazda Mazda2
28.1% of drivers report violations
Sample of ticket impact on insurance for: Racing
2014 Mazda Mazda2, 50/100/50 liability, $500 deductible for comprehensive and collision
Range of quotes with no violations: $2,310 to $3,408
Range of quotes with conviction for racing: $3,454 to $4,322
9: Toyota FJ Cruiser
28.4% of drivers report violations
Sample of ticket impact on insurance for: Speeding in a school zone
2010 Toyota FJ Cruiser, 50/100/50 liability, $500 deductible on comprehensive and collision
Range of quotes with no violations: $1,742 to $2,576
Range of quotes with conviction for speeding in school zone: $2,584 to $3,406
8: Scion TC
28.8% of drivers report violations
Sample of ticket impact on insurance for: Speeding in excess of 100 mph
2012 Scion TC, 50/100/50 liability, $500 deductible on comprehensive and collision
Range of quotes with no violations: $2,482 to $3,850
Range of quotes with conviction for speeding in excess of 100 mph: $3,060 to $4,804
7: Mercury Topaz
28.8% of drivers report violations
Sample of ticket impact on insurance for: Failure to yield
1991 Mercury Topaz XR5, 50/100/50 liability only
Range of quotes with no violations: $654 to $1,210
Range of quotes with conviction for failure to yield: $878 to $1,700
6: Volkswagen Rabbit
29.6% of drivers report violations
Sample of ticket impact on insurance for: 3 speeding tickets 6 to 9 mph over the limit
2007 Volkwagen Rabbit, 50/100/50 liability, $500 deductible on comprehensive and collision
Range of quotes with no violations: $1,538 to $2,532
Range of quotes with 3 convictions for speeding 6 to 9 mph over limit: $2,332 to $3,282
5: Subaru Tribeca
29.7% of drivers report violations
Sample of ticket impact on insurance for: Fleeing from police
2014 Subaru Tribeca, 50/100/50 liability, $500 deductible on comprehensive and collision
Range of quotes with no violations: $2,112 to $3,172
Range of quotes with conviction for fleeing from police: $3,932 to $7,872
4: Toyota Supra
30.8% of drivers report violations
Sample of ticket impact on insurance for: Driving without insurance
1996 Toyota Supra, 50/100/50 liability only
Range of quotes with no violations: $628 to $1,250
Range of quotes with conviction for driving without insurance: $792 to $1,250
3: Scion FR-S
32.6% of drivers report violations
Sample of ticket impact on insurance for: 2 speeding tickets 6 to 9 mph over limit
2013 Scion FR-S, 50/100/50 liability, $500 deductible on comprehensive and collision
Range of quotes with no violations: $2,672 to $3,596
Range of quotes with 2 convictions for speeding 6 to 9 mph over limit: $3,350 to $5,880
2: Pontiac GTO
32.7% of drivers report violations
Sample of ticket impact on insurance for: DUI no accident
2006 Pontiac GTO, 50/100/50 liability, $500 deductible on comprehensive and collision
Range of quotes with no violations: $2,044 to $3,276
Range of quotes with conviction for DUI no accident: $5,758 to $6,072
1: Subaru WRX
33.6% of drivers report violations
Sample of ticket impact on insurance for: Speeding 11 to 15 mph over limit
2014 Subaru WRX, 50/100/50 liability, $500 deductible on comprehensive and collision
Range of quotes with no violations: $2,618 to $4,182
Range of quotes with conviction for speeding 11 to 15 mph over limit: $3,610 to $5,248