By any conventional measure, Walt Disney(DIS 1.88%) had an outstanding quarter. Revenue increased 14%, driving a 32% uptick in net income and 36% jump in earnings per share.
For a company this large, that kind of growth is phenomenal, and it's no secret what the source was. The release of Star Wars: The Force Awakens sparked 46% revenue growth in its studio entertainment division and an 86% increase in operating income, topping $1 billion.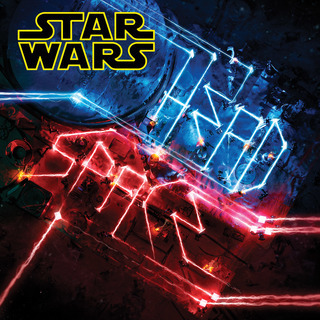 Ordinarily, shareholders would applaud a performance like that, but those upbeat results were offset by a decline in operating income in the media division, the company's largest business. Shares fell 4% following the earnings release due to the 6% drop in profits from that segment. Disney blamed ESPN for the decline in operating profits, citing higher costs for NFL and college football broadcasting rights and a shift in college football playoff games to the first quarter.
CEO Bob Iger did his best to defend ESPN on the earnings call, noting that the sports network had actually experienced an increase in subscribers in the past couple months, crediting DISH Network's (DISH 2.40%) Sling TV with driving millennial subscribership. There's a good reason for investors to be nervous, however: The company's media networks division is much larger than studio entertainment and historically a more reliable income stream.
Blame Hollywood
The Internet is filled with screeds from film buffs lamenting the death of independent, story-driven cinema, left on the cutting room floor in favor of summer blockbusters based on comic book characters.
There's a reason for that. Movies are a terrible business in at least one sense of the word. They require enormous investments, and their returns are difficult to predict.  Every year, box office flops cost studios hundreds of millions of dollars. Even during a record year like 2015, Disney lost more than $100 million on Tomorrowland. 
Filmmaking is risky, which is why studios like Disney have acquired well-known franchises like Marvel and Star Wars. Sequels and franchises are among the safest bets in Hollywood, and Disney has been riding those well-known characters to billions in profits. 
Finally, as Dreamworks CEO Jeffrey Katzenberg said, "Movies are not a growth business." While 2015 was a record year for box office sales thanks to ever increasing ticket prices, actual tickets sold are still down 16% from their peak in 2002.
The effect Star Wars had on profits was tremendous, and with two more movies coming out and sales of toys and other licensed products padding that income stream, it should have some staying power. Ultimately though, like Frozen before it, the Star Wars effect is fleeting.
The opposite has been true for Disney's cable empire, centered around ESPN. That revenue stream had been wrinkle-free, with monthly subscriber fees and advertising pouring cash into Disney's coffers until cord-cutting worries mounted.
That's not a problem that Star Wars can't compensate for, but Disney's nearly $8 billion in operating income is far from collapsing. Still, shareholders are right to be concerned about the future, especially with the commitments to broadcast rights that ESPN has made.
On that note, Iger's defense of the sports media empire was not quite convincing. Sling, the Dish Network streaming service that includes ESPN and two dozen other cable channels for $20 per month, seems like exactly the type of service that would allow ESPN to eventually transition from the bundle to over-the-top, if and when Disney decides to do so. However, numbers for Sling subscribers have not been particularly impressive. At least one analyst estimates it had just 400,000 subscribers as of November, and Sling has not been able to stem the overall subscriber losses at Dish, a sign that the new sign-ups may be underwhelming. Considering that ESPN still has 92 million subscribers through traditional Pay-TV channels, the gains from Sling seem to be minimal.
Similarly, the recent growth of subscribers at the network is probably attributable to seasonal patterns in cable, which sees more sign-ups in the colder months, than a true recovery at ESPN.
While Iger said that the "expanded basic bundle will remain the dominant product for consumers for the foreseeable future," he also touted the ability of brands like Disney, Marvel, Star Wars, and ESPN to transition to over-the-top, streaming-based consumption. Disney has already found success with its partnership with Netflix, supporting popular shows like Daredevil and Jessica Jones, but ESPN's popularity without the bundle remains to be seen.
Now that Disney stock has fallen more than 25% from its all-time high last year, the risk of near-term subscriber losses at ESPN are likely priced in. But until the company convinces investors that it can sustain its cable-based revenue stream over the long-term, the stock will remain under pressure.