Cathie Wood is the founder, chief executive officer, and chief investment officer of Ark Invest, an asset manager that invests in disruptive innovation. Ark has about $14 billion in assets under management spread across six actively managed exchange-traded funds (ETFs), two index ETFs, and a private equity fund.
Read on to learn more about Cathie Wood, her investment style, and the top stocks in Ark ETFs.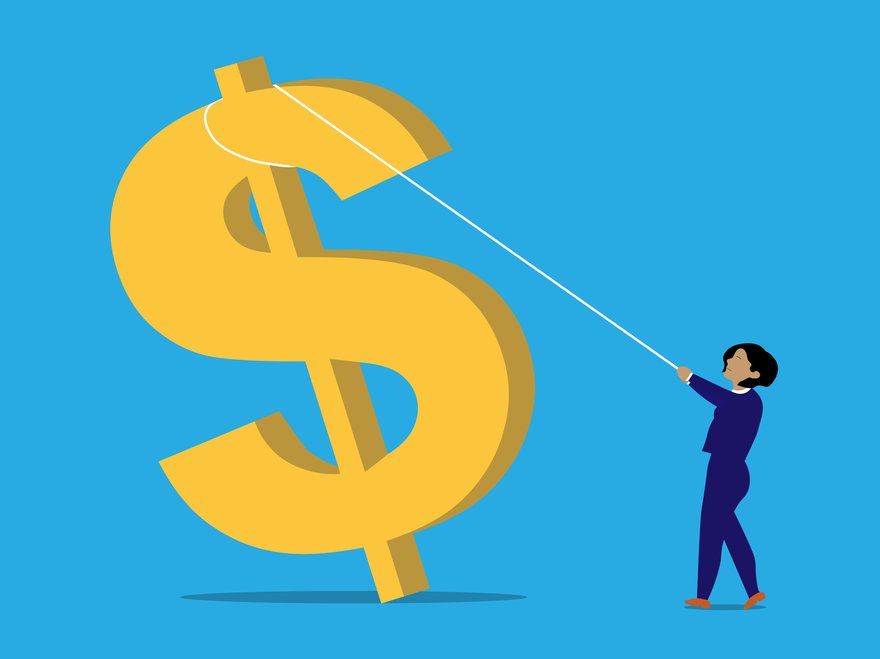 Image source: Getty Images.
Who is Cathie Wood?
Who is Cathie Wood?
Wood earned wide respect as a famous investor in 2020 when all six Ark ETFs notched returns greater than 100% -- while the S&P 500 grew a mere 16%. The annihilation of market returns by six separate funds gave credibility to Wood's premise that disruptive innovation is the shortest path to growth.
Unfortunately, Wood's wild success was short-lived. After peaking in 2021, the Ark funds fell about as fast as they grew. The slide continued through the end of 2022.
In 2023, Wood's funds are showing year-to-date growth -- but they're still down double digits from their high points. The flagship Ark Innovation Fund (ARKK 5.03%), for example, is up about 15% for this year but down 73% from February 2021.
Cathie Wood's education and early career
Cathie Wood's education and early career
Wood grew up in California and attended the University of Southern California (USC), where she earned a bachelor's degree in economics and finance. At USC, she was mentored by economist Arthur Laffer. Laffer is known for creating the Laffer Curve, which shows the non-linear relationship between tax rates and the government's tax revenue. Laffer was also an economic policy advisor to President Ronald Reagan and other politicians.
Wood began her professional career as an assistant economist for asset manager Capital Group. Three years later, she accepted a role as chief economist for Jennison Associates. She stayed at Jennison until the late 1990s, when she made the jump from economics to portfolio management.
After leaving Jennison, Wood co-founded a hedge fund, then went to work for AllianceBernstein as a portfolio manager. Her specialty was -- no surprise here -- risky, small-cap stocks with high growth potential. That space served her well initially, but she was criticized for holding too much risk through the 2008 financial crisis.
In 2014, Wood left AllianceBerstein to launch Ark Investments.
Cathie Wood's personal stats
Cathie Wood's personal stats
Age: Wood was born on November 26, 1955.
Source of wealth: Wood is self-made. She began her career as an economist and then worked as a portfolio manager before founding Ark Invest.
Marital status: Wood is not currently married. She divorced Robert Remington Wood in 2003. He passed away after a fight with cancer in 2018.
Residence: Wood lives in Wilton, Connecticut.
Children: Wood has three children.
Education: Wood graduated from the all-girls Catholic high school Notre Dame Academy in Los Angeles. She then completed a bachelor's degree at USC, majoring in finance and economics.
Cathie Wood's investment approach
Cathie Wood's investment approach
Wood's investment approach centers on identifying high-impact innovations. The high-level areas of focus are artificial intelligence, DNA sequencing, robotics, energy storage, and blockchain technology. These are five platforms Wood predicts will be prominent areas of growth and change for the global economy.
Two key concepts underpin Wood's strategy. The first is that not all innovation produces the same opportunity. To Wood, investable innovation cuts costs, spans sectors and geographies, and fosters more innovation. The second is that identifying appropriate investments takes both big-picture and granular research.
1. Investable innovation cuts costs, spans sectors and geographies, and fosters more innovation.
The cost-cutting component is essential because it encourages quick adoption. New solutions that create large-scale efficiencies often generate their own momentum and demand.
The breadth of impact defines the size of the growth opportunity for investors, and innovations that launch follow-on disruptions create longer-lasting growth cycles.
You can see these qualities in play with Teladoc Health (TDOC 4.58%), an Ark investment. Teladoc provides virtual healthcare around the world. In 2020, Teladoc acquired Livongo, which offers remote monitoring for chronically ill patients.
At the highest level, employers, health plans, and hospitals use Teladoc's platform to extend the reach of care cost-effectively. Livongo adds to the efficiency story since chronic patients are very costly to healthcare payers.
The virtual healthcare market potential is massive, as well. Grand View Research valued the global telehealth market size at $83.5 billion in 2022. The researcher also predicts that value will grow 24% annually from 2023 to 2030.
2. Both top-down and bottom-up research are needed to identify the best investment opportunities.
The Ark team finds specific investment opportunities with two layers of research. First, researchers look at big-picture trends to identify innovation platforms and quantify the affected market size. Then they dive into granular data to identify companies that will either lead or benefit from disruptions.
Potential investments are scored individually on factors such as culture, execution, barriers to entry, product leadership, valuation outlook, and risk. Researchers also gather company data from social media and crowdsourcing, as well as traditional sources such as company reports.
Wood's investment timeline is five years. In her view, that duration maximizes investor returns on these disruptive innovators. In fewer than five years, these stocks can be volatile. Beyond five years, the growth potential slows down.
When projecting a stock's potential over the five-year horizon, Wood looks for a minimum average annual return of 15%.
Investments Cathie Wood avoids
Investments Cathie Wood avoids
Disruptive innovation is a narrow focus, which leaves a lot of stocks off the table for Wood, including popular safe-haven securities. You generally won't find consumer staples, premium dividend payers, and other low-volatility picks in Ark funds. You also won't see value stocks, the bread-and-butter of Warren Buffett's portfolio.
Wood doesn't like meme stocks either, even though Wood herself is a popular subject on Reddit. GameStop (GME 5.16%), AMC (AMC 3.16%), and others may be shaking up the investment community, but they are not innovating to Wood's standards.
Ark funds also have little overlap with the S&P 500. Many of the largest public companies in the U.S. don't meet Ark's growth potential or innovation requirements. There are exceptions, though. As previously noted, Ark has had a sizable position in Tesla, along with exposure to Amazon (AMZN 0.64%) and Alphabet (GOOGL -0.51%) (GOOG -0.45%).
Cathie Wood's best investments
Cathie Wood's best investments
The table below shows the five largest positions across Ark ETFs.
Table data source: SEC filings, Ark Invest, Morningstar.

| Company Name | Ticker | Market Cap | Description |
| --- | --- | --- | --- |
| Tesla | NASDAQ:TSLA | $763.6 billion | Tesla makes and sells electric vehicles, solar energy generation equipment, and solar energy storage solutions. |
| Roku | NASDAQ:ROKU | $13.2 billion | Roku runs a streaming entertainment platform and manufactures and sells streaming players. |
| Zoom | NASDAQ:ZM | $19 billion | Zoom hosts and manages communications platforms that support video and voice calls, instant messaging, and document sharing. |
| Coinbase | NASDAQ:COIN | $24.5 billion | Coinbase operates a cryptocurrency trading platform. |
| Uipath | NYSE:PATH | $10.27 billion | Uipath manages an AI-powered business automation platform used by banks, healthcare payers and providers, and government agencies. |
More from Cathie Wood
More from Cathie Wood
Cathie Wood: High-risk, high-reward
Cathie Wood: High-risk, high-reward
Wood specializes in picking high-growth stocks that deliver jaw-dropping returns. She's proven her skill at beating the market, but it hasn't been a smooth ride. After earning triple-digit returns in 2020, Ark ETFs have struggled.
Through the rough patch, Wood is standing by her commitment to disruptive innovation as the best path to growth. The performance of Ark ETFs is a reminder to investors that there's no achieving high growth without some volatility.
Cathie Wood FAQs
What is Cathie Wood's net worth?
Wood's estimated net worth is $140 million, down from its peak of $400 million in 2021.
Is Cathie Wood self-made?
Wood is self-made. Her parents immigrated to the U.S. from Ireland in search of a better life. She graduated from USC and built a career in asset management before launching Ark Invest in 2014.
What is Cathie Wood's investment strategy?
Wood favors companies that innovate and disrupt. In her view, some of the most disruptive innovations are those that enable cost-cutting. A new technology that allows producers to shave their expenses by 30%, for example, is likely to gain traction quickly. It also may create a new industry and/or foster more innovation. Wood's ideal investments are stocks poised to spark that snowball effect of growth and follow-on innovation.
Suzanne Frey, an executive at Alphabet, is a member of The Motley Fool's board of directors. John Mackey, former CEO of Whole Foods Market, an Amazon subsidiary, is a member of The Motley Fool's board of directors.
Catherine Brock
has no position in any of the stocks mentioned. The Motley Fool has positions in and recommends Alphabet, Amazon, and Teladoc Health. The Motley Fool has a
disclosure policy
.