As the global middle class continues to expand, demand for entertainment products and services continues to rise at an attractive pace. Demand for entertainment content has also historically been relatively resilient, even during periods of economic uncertainty and downturn. Investors may want to look into entertainment stocks as a way to capitalize on this growth and persistent demand.
Entertainment stocks are the stocks of companies that derive substantial portions of their revenues from the entertainment industry. These companies may operate in other industries and sectors, too, but entertainment stands out as core to their operations. Investors who take a buy-and-hold approach to the category leaders in entertainment are very likely to profit significantly over time.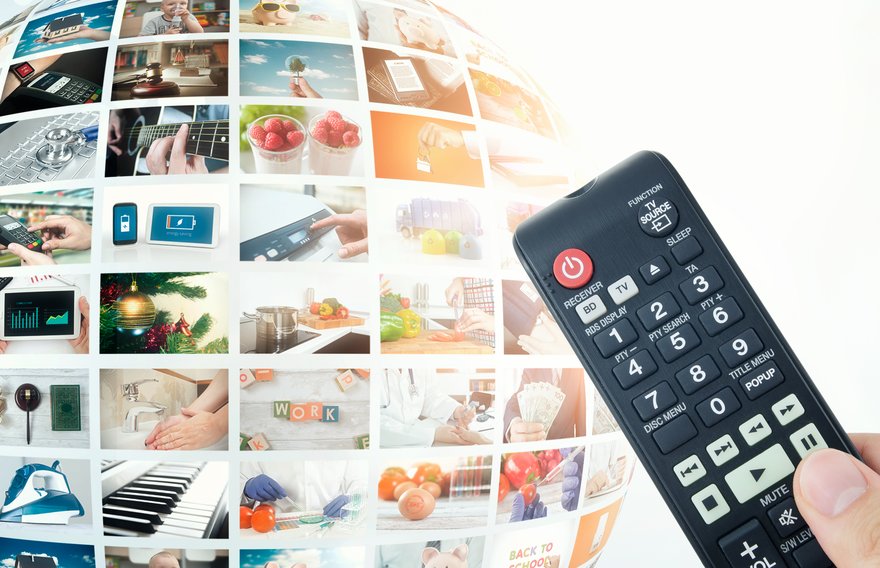 Image source: Getty Images
Top entertainment stocks
These six entertainment companies are worth watching:
1. The Walt Disney Company
Disney has a collection of entertainment franchises and a library of classic film and television series that trounce those of every other company on the planet. The company showed the enduring value of its properties amid the COVID-19 pandemic with its Disney+ streaming service growing explosively.
The incredible growth of Disney+ has highlighted the value of the company's franchises and its long-term growth potential in the streaming space. The company's other business segments -- such as its film business and theme parks -- also appear to be recovering from pandemic-related pressures.
With Star Wars, the Marvel Cinematic Universe, the Pixar catalog, and a long list of others, the House of Mouse has more valuable entertainment properties than it's possible to mention here. Disney's assets enable it to adapt and thrive amid significant changes in the entertainment landscape.
2. Take-Two Interactive
The global video game industry has enjoyed tremendous growth over the past decade, and Take-Two Interactive has been one of the medium's biggest winners. The publisher is best known for series including Grand Theft Auto, NBA 2K, and Red Dead Redemption, and it also has a deep catalog of other gaming franchises that are capable of putting up solid performances.
After establishing a leading position in the console-and-PC gaming markets, Take-Two is setting its sights on delivering big growth in mobile. Thanks in part to its move to acquire mobile-game leader Zynga (NASDAQ:ZNGA), the company should be able to reach an even wider audience.
In addition to bringing new gaming properties under its corporate umbrella, the Zynga acquisition will allow Take-Two to bridge more of its own properties to smartphone and tablet platforms and get the most out of its franchise catalog. The company has shown it can sustain hit series and develop fresh ones, and the big mobile-gaming push could help take the business to the next level.
3. Electronic Arts
Electronic Arts was founded roughly four decades ago, and it's played a role in shaping the gaming industry ever since. The company is a leader in sports- and licensed-game content, and it's scored big wins with franchises including Madden NFL, FIFA, and games based on Disney's Star Wars property. In addition to titles built around popular third-party licenses, the company is also responsible for original franchises, including The Sims, Battlefield, and Apex Legends.
Electronic Arts is positioned to benefit as in-app spending continues to rise, and console-and-PC games are increasingly sold digitally instead of through physical retailers such as GameStop (NYSE:GME) and Walmart (NYSE:WMT). The acquisition of Glu Mobile has also put EA in a better position to tap into the growth of the mobile market, and Glu's in-game e-commerce and advertising initiatives could deliver substantial payoffs over the long run. With a strong collection of properties, development resources, and industry tailwinds at its back, Electronic Arts looks poised to capitalize on rising demand for interactive entertainment.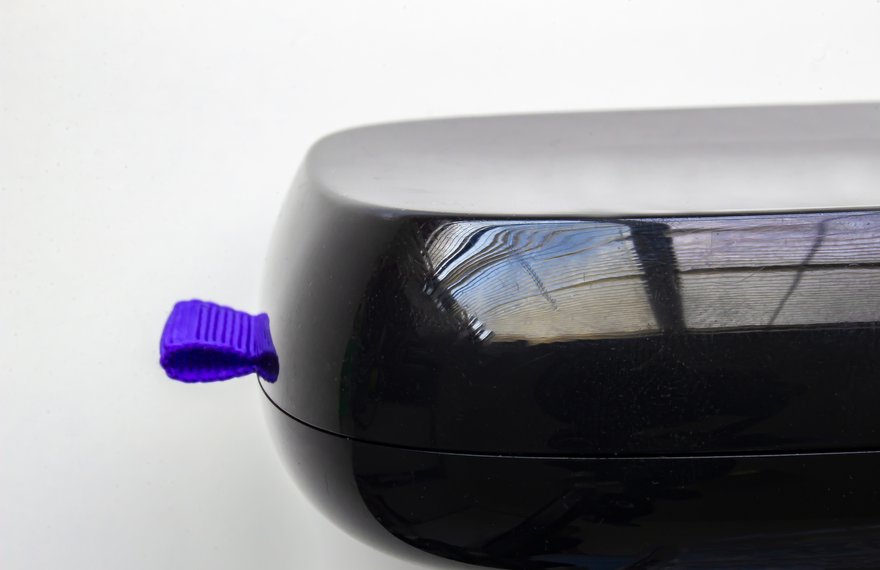 Image Source: Getty Images
4. Roku
Roku is spearheading the cord-cutting revolution. The company's streaming hardware is widely integrated with smart TVs, and its leading position in this category allows it to function as a distributor for other companies' streaming content and services. The business got its start selling set-top streaming boxes but has evolved to generating most of its profits from distribution.
Roku earns ad revenue from other streaming services accessible through its application, and it also operates the Roku Channel -- a free, advertising-supported streaming service. The ads that the company serves to viewers are significantly more targeted and more valuable than ads distributed through legacy cable channels or other streaming services. Roku also generates revenue by licensing its smart television operating system software.
Roku is bringing users into its ecosystem at an impressive rate and building a large user base. At the beginning of 2021, the company acquired the content library of Quibi, a streaming platform focused on short-form, mobile-friendly entertainment, and it plans to make more big investments in original content in 2022. Roku's large user base, strong data analytics capabilities, and advertising expertise are creating many new growth opportunities for this entertainment company.
Read more about Streaming Service Stocks
5. Tencent Holdings
Tencent is China's biggest technology and media conglomerate. The company is the world's largest video game publisher by revenue and owns huge franchises, including League of Legends, Honor of Kings, and Clash of Clans. The company also holds substantial equity stakes in many leading gaming companies, including Fortnite creator Epic Games. Tencent will likely continue to acquire companies that further strengthen its leadership position in interactive entertainment.
Video games aren't the only segment of the entertainment sector in which Tencent participates. The company has its own movie production studio and a wide range of investments across the film and music industries. It also owns stakes in several social media platforms, including Snap (NYSE:SNAP), Huya (NYSE:HUYA), and Reddit.
Tencent has a diverse collection of businesses, all of which are growth drivers in their own right and strengthen the company's entertainment businesses. Tencent owns WeChat -- another social media platform and also a messaging service, e-commerce platform, payments processor, and more. WeChat, which has roughly 1 billion active users, helps Tencent to monetize its own entertainment content and generate revenue from third parties in the entertainment industry.
6. FuboTV
FuboTV delivers premium sports programming as a streaming service. Live sports broadcasts are one of the biggest remaining draws for cable and satellite television providers, but the consumption of sports content will likely migrate to streaming formats. Fubo wants to spearhead that transition.
Fubo differentiates itself by concentrating on serving sports enthusiasts. The company aims to reach customers who are willing to pay premium prices for expansive content offerings, with basic plans starting at roughly $65 per month. The sports-focused streaming platform is subscribing users at a rapid clip.
FuboTV is still a relatively young company, and the stock probably is not a great fit for investors with low risk tolerances. The company does have some other intriguing growth opportunities and is working to expand into the burgeoning online sports betting industry. Successfully integrating sports betting into Fubo's platform offerings could further boost engagement by its target audience.
What makes a good entertainment company investment?
Many companies in the entertainment sector rely on continually producing popular franchises to stay in business. Companies in this industry can have their business outlook change quickly, making entertainment stocks generally more risky than the market at large.
The best entertainment companies have consistent sales and earnings growth. They also perform well using industry-specific considerations such as subscriber growth, revenue per user, and how well key releases and service updates are received. Many top entertainment companies also are engaged in other types of business, so it's important to also pay attention to how those other operations strengthen or jeopardize their entertainment offerings.
Keith Noonan has positions in Take-Two Interactive and Walt Disney. The Motley Fool has positions in and recommends Roku, Take-Two Interactive, Tencent Holdings, Walmart Inc., Walt Disney, and fuboTV, Inc. The Motley Fool recommends Electronic Arts and recommends the following options: long January 2023 $115 calls on Take-Two Interactive, long January 2024 $145 calls on Walt Disney, and short January 2024 $155 calls on Walt Disney. The Motley Fool has a
disclosure policy
.