Investing in Apparel Stocks
According to U.S. Census Bureau data, the apparel industry was one of the hardest-hit areas of the economy in 2020. Retail sales at clothing and accessories stores fell 26% from the previous year.
But consumer spending on apparel is beginning to rebound, and trends such as e-commerce and athletics-inspired attire are reshaping the status quo. Here are the top apparel stocks to buy in 2021 and beyond.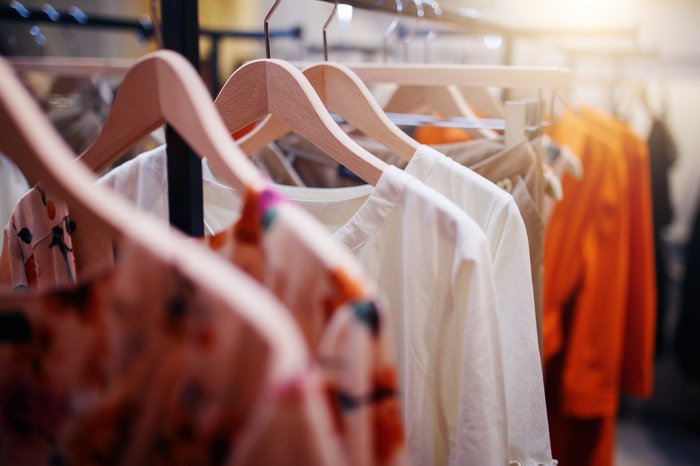 Apparel stocks to watch
It's worth noting that apparel is not a high-growth segment of the economy. Clothing is a basic staple, so this isn't an industry benefiting from massive shifts in secular trends. However, athleisure was already a popular clothing theme prior to the pandemic -- one that looks cemented into place now that remote work is common. Same goes for e-commerce. Thus, investors should look for apparel companies that have been making the most of these two trends, and, as a result, are gobbling up market share.
1. Nike
Nike (NYSE:NKE) needs little introduction. The global footwear and apparel leader has been a major part of sports and pop culture for decades and continues to pioneer trends in fashion, athletic gear, and everyday clothing. Nike has been a resilient growth story, too. After a speed bump at the start of the pandemic in the spring of 2020, the company quickly returned to growth. Suffice it to say the international brand power and consumer awareness surrounding the Nike "swoosh" is a force to be reckoned with.
In recent years, Nike has also been sowing the seeds of its own e-commerce and direct-to-consumer business. Able to cut out the middleman and forge a relationship directly with its customers, the sports apparel company is drawing up the template for how a manufacturer can also successfully thrive as a retailer in this digital-first era. For investors looking for a top play on the future of clothing, look no further than Nike.
2. Skechers
Also of notable mention is one of Nike's biggest competitors, Skechers (NYSE:SKX). This company also hit similar turbulence at the start of the pandemic in 2020 but has quickly rallied and is returning to growth mode. Sneaker culture is alive and well around the globe, and while Skechers doesn't have the same scale as Nike in directly reaching its fans, it's building out e-commerce capabilities and distribution channels and realizing solid growth as a result. Skechers has been doing a particularly good job of making a name for itself overseas. Still viewed as the underdog in the shoe business, the company is considered a top lifestyle brand in many markets and has been expanding sales by double-digit percentages internationally.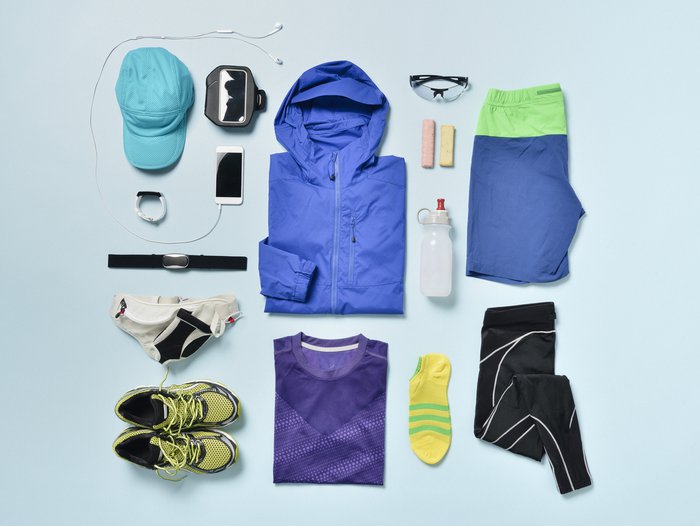 3. lululemon athletica
When it comes to the athleisure movement, lululemon athletica (NASDAQ:LULU) is top of mind for good reason. The company started out making women's yoga attire but helped popularize athletic-inspired apparel for everyday use. It built on its early success and has a full line of clothing for women, men, and children.
Lululemon has also put on a clinic in how to make the most of digital commerce. Its direct-to-consumer business is approaching half of total revenue, and the continuing importance of e-commerce in a post-COVID-19 world has helped it continue producing double-digit growth. Over the summer of 2020, Lululemon also directly got into the fitness industry with the acquisition of at-home health tech company Mirror for $500 million. This athletic wear leader is a top way to play a rebound in apparel sales and the future of fitness.
4. Stitch Fix
Stitch Fix (NASDAQ:SFIX) has made a name for itself in the nascent online personal styling space. Founded in 2011, this young company has quickly grown into a leader in online retail. It uses AI on inputs it collects from customers to help stylists curate personalized clothing and accessories options. Customers keep what they like and send back what they don't want, giving Stitch Fix's machine learning algorithms more data to make the service even better.
More recently, the company has branched out and offers its customers the ability to shop and buy its collection of clothing online. It's been a winning strategy and one that has helped Stitch Fix weather the worst of the pandemic lockdowns. As the economy slowly reopens, the company is expecting a sharp uptick in activity on its site. And, with the consumer getting more comfortable buying ensembles online, Stitch Fix has a lot of runway.
5. Farfetch
In keeping with the e-commerce theme, Farfetch (NYSE:FTCH) is another top brand to get acquainted with. The owner of Italian luxury fashion upstart Off-White, Farfetch is booming these days because of its third-party online marketplace for luxury labels. It also struck a new joint venture with Alibaba (NYSE:BABA) to bring its marketplace to mainland China, which boasts the greatest demand for luxury goods.
The high-end apparel and accessories industry has been slow on e-commerce uptake, but COVID-19 has hastened much-needed digital updates. Farfetch is quickly emerging as a leader in this department with its platform for luxury goods makers and resellers. This is a top e-commerce and apparel name to watch in 2021.
6. Ross Stores and 7. The TJX Companies
In the emerging digital era, Ross Stores (NASDAQ:ROST) and The TJX Companies (NYSE:TJX) (parent of T.J. Maxx, Marshalls, and HomeGoods) would seem to be unlikely winners. Both retailers are highly reliant on brick-and-mortar stores, and their treasure hunt-style shopping experience -- both source excess goods from manufacturers and retailers and thus have an unpredictable inventory -- are not qualities particularly well suited for e-commerce.
Nevertheless, while both companies have taken a hit, consumers still love getting a deal on interesting finds. And, as clothes shopping habits normalize, Ross and TJX are quickly rebounding. Plus, even though many apparel manufacturers are pursuing online direct-to-consumer sales, they still need partners to help manage (and monetize) inventory oversupply. Therefore, even as the world goes digital, Ross and TJX still have bright futures ahead.
8. Target
Yes, big-box store Target (NYSE:TGT) is an apparel company. In fact, it's a fast-growing clothier. A few years ago, Target decided to start launching new in-house brands for men, women, children, and babies, and the decision started to yield rich rewards in 2020. Paired with Target's online purchase and delivery options, consumers increasingly relied on the retail chain for everyday items during the pandemic. And, while they were shopping, many added some basic clothing essentials to their baskets. As a result, Target reported increases in its apparel sales last year. Given that the industry overall was in decline, that implies Target picked up a lot of market share.
Target could still have much to gain in the apparel sector. The department store business model is in stubborn decline, and much of that share of the consumer wallet is going the way of Target. Its stores are accessible (most of the U.S. population lives within a few miles of a Target store), shoppers can consolidate their shopping lists with a single trip (or click) to Target, and its shipping and delivery operations are a real differentiator. It may not be a top-of-mind apparel company, but Target is making waves in everyday clothing.
Stay focused on e-commerce and athleisure
The apparel industry isn't the most exciting out there. Nevertheless, it's being disrupted like never before by digital trends and a work-from-home movement that favors athleisure and athletic-inspired attire. Investors looking to make money in this realm should focus on those companies deriving the biggest benefits from e-commerce and sportswear.
Related Investing Topics