After years of hype and behind-the-scenes development, self-driving car technology is beginning to be a reality. Vehicles featuring advanced driver-assist systems (ADAS) and some level of self-driving autonomy are now rolling off of assembly lines, and the race to full-blown autonomy is underway.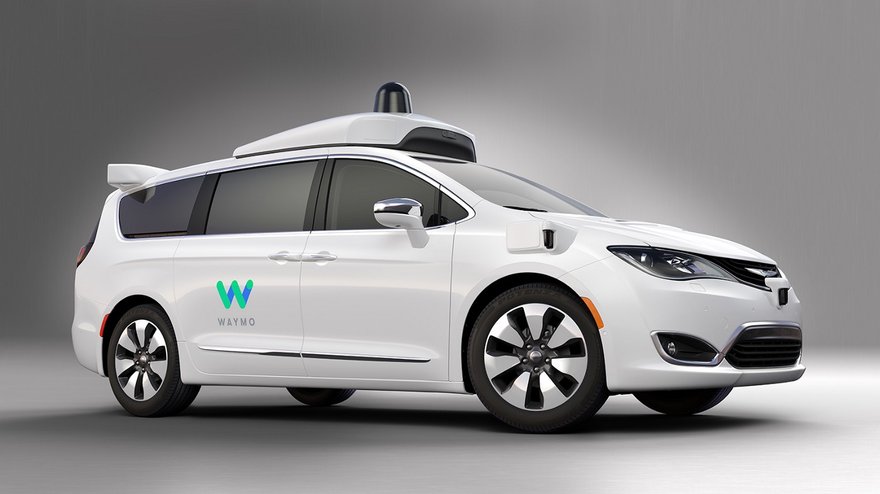 Source: Getty images
From consumer discretionary staples to transportation to vehicles and automakers, this movement will have far-reaching effects on the economy and will encompass businesses worth trillions of dollars. Self-driving cars are a massive technological movement investors will want to participate in.
Investing in self-driving car stocks in 2023
Given self-driving vehicles will affect every sector of the economy, there are a lot of investment options to consider. Cloud computing stocks are an obvious choice since the cloud will be integral to managing vehicle autonomy data and software, as well as the autonomous vehicles themselves.
Self-driving capabilities are also joined at the hip with electric vehicles (along with the lithium production industry supplying materials for battery technology) since battery-powered drivetrains completely reimagine the design and build of cars.
But there's no shortage of more focused bets on vehicle autonomy technology. Here are eight top self-driving car stocks to consider in 2022:
Data source: YCharts. Data as of January 6, 2023.

| Company | Market Capitalization | Description |
| --- | --- | --- |
| Alphabet (NASDAQ:GOOGL)(NASDAQ:GOOG) | $1.14 trillion | Parent of Google and leading self-driving car start-up Waymo. |
| Amazon (NASDAQ:AMZN) | $878.2 billion | AWS cloud computing and owner of robotaxi start-up Zoox. |
| Tesla (NASDAQ:TSLA) | $357.0 billion | Pioneer of electric vehicles and blazing its own path in autonomous vehicles with its "Full Self-Driving" software. |
| Nvidia (NASDAQ:NVDA) | $370.3 billion | Semiconductor design leader turned AI platform, including a product family for self-driving cars. |
| Qualcomm (NASDAQ:QCOM) | $129.3 billion | The smartphone and mobility chip leader building products and software for the auto industry. |
| Micron Technology (NASDAQ:MU) | $61.9 billion | Top memory chipmaker getting a massive lift from vehicle technology. |
| General Motors (NYSE:GM) | $51.0 billion | Legacy automaker and owner of robotaxi start-up Cruise. |
| Ford (NYSE:F) | $50.6 billion | Another legacy automaker, top pickup truck maker, and autonomous vehicle investor. |
1. Alphabet
Alphabet -- parent organization of Google, YouTube, and myriad other tech businesses -- is a top play on self-driving cars. Self-driving cars are essentially all about data, specifically using information from the roads to train an AI system to navigate a vehicle. Google's massive index of information on the internet gives it an obvious leg up here. Subsidiary Google Cloud is being used by all types of businesses to manage autonomous vehicle design and manufacturing, train self-driving AI algorithms, and manage vehicle software updates.
Included in an investment in Alphabet is top autonomous vehicle start-up Waymo. For years, Google has been using its highly profitable internet advertising business to fund Waymo's research and development. The company is training its "Waymo Driver" system for use as an autonomous ride-hailing service (Waymo One) and a heavy trucking and delivery solution (Waymo Via).
2. Amazon
Amazon is far more than an e-commerce giant. In fact, savvy investors know that AWS (Amazon Web Services), the public cloud computing pioneer, is what really makes Amazon a highly profitable tech titan. And, as can be expected with other cloud platforms, AWS has a self-driving car segment that helps automakers and other vehicle technologists manage their autonomous driving data.
But there's more. Amazon is also the owner of autonomous ride-hailing start-up Zoox, which it acquired in 2020. Developing vehicle autonomy has obvious appeal to Amazon beyond robotaxis and other consumer-facing car technology. Amazon is the global leader in e-commerce and the operator of a massive logistics and delivery business. Automating transportation could be a long-term game changer that could help the retail side of the business become much more efficient and profitable.
3. Tesla
Tesla's work to accelerate the electric vehicle movement is undeniable, but its work on full self-driving capabilities is a bit more controversial. Every Tesla ships with Autopilot, an advanced driver-assist system (ADAS) that features adaptive cruise control and auto-steer that keeps the car in a lane. The company's Full Self-Driving (FSD) upgrade package comes with a lot more features that still require a driver to be alert and ready to take the wheel. FSD Beta, a limited test among some owners with the FSD system, promises to build on these features with autopilot navigation and city street auto steering. However, CEO Elon Musk's promise that FSD will reach complete autonomy still appears to be unfulfilled.
Unlike most other automakers, Tesla is attempting to develop self-driving technology without lidar ("light detection and ranging," which is basically the use of lasers to help a car map out its surroundings). Instead, it's devoting research to computer vision, which gives a computing system the ability to see and make driving decisions using cameras. To aid in its development, Tesla is building a supercomputer called "Dojo" to train its AI algorithms. The company has hinted it might allow other self-driving car developers to use Dojo as well.
4. Nvidia
Semiconductors are the basic building blocks of all computing systems, including self-driving car technology. Nvidia is leading the charge on this front with its unique take on chip design and software. Nvidia was a strategic partner of Tesla years ago (they made Tesla's original self-driving chips before Tesla opted to design its own using Samsung's design and manufacturing platform).
Today, however, Nvidia has used its early learnings to launch a full-blown autonomous vehicle platform. It spans cloud computing services (dubbed DRIVE) to help train AI algorithms to design the hardware (DRIVE Hyperion) that will power many automakers' self-driving capabilities. Premium autos, such as Daimler's (OTC:DMLR.Y) Mercedes-Benz, will feature Nvidia's advanced self-driving kits, starting with the 2024 model year.
5. Qualcomm
All sorts of semiconductor companies are making hay from a boom in automotive technology, but Qualcomm could be an overlooked winner. The company is known for its electronic components that can be found in almost every smartphone on the planet. But Qualcomm's mobility chip specialty is finding new life in the auto industry.
The Snapdragon Digital Chassis is an entire platform powering vehicle connectivity, computing, and ADAS. Qualcomm also acquired the self-driving car software business Arriver, formerly part of auto supplier Veoneer (NYSE:VNE), to help accelerate its development of a vehicle autonomy platform.
6. Micron Technology
Memory chips have been a key ingredient in vehicles for decades. However, autonomous cars will rely on digital memory like never before. Micron is a leader in this space and is reporting rapid growth as automakers need more memory chips to enable self-driving and ADAS car capabilities.
In fact, Micron thinks self-driving cars will be its top growth driver in the next few years. In addition to vehicles, cloud computing -- used to train AI software and manage vehicle fleets -- is also propelling higher demand for Micron's memory chips. As a manufacturer, Micron is a highly cyclical semiconductor company historically prone to wild swings in sales and profits. However, there is massive expansion potential in the years ahead, thanks to self-driving technology.
7. General Motors
General Motors is a legacy automaker and one of the oldest around. Its brands, including Chevrolet, GMC, and Cadillac, are hardly a growth business. However, back in 2016, GM acquired Cruise, a leader in self-driving car technology. Like Alphabet's Waymo, Cruise operates at a steep loss. But the company is beginning to see early results from years of patient development.
Cruise operates a small driverless robotaxi and last-mile delivery fleet in select cities. By the start of 2023, however, GM says the Cruise Origin driverless taxi (which has no steering wheel or pedals) will be available for purchase. Within a few years, the company expects some of the Cruise technology to become more readily available for general consumer's vehicles.
8. Ford
Ford is another legacy automaker, but it, too, is making big bets on the future of transportation. Back in 2017, it pledged $1 billion in investment funding over a five-year stretch into start-up Argo AI (in which Volkswagen (VWAGY 0.38%) is also a top investor). Since then, Ford has been partnering with Argo to launch robotaxi and driverless delivery services in select cities -- like Walmart (WMT -1.05%) delivery in Miami, Austin, and Washington, D.C., late in 2021.
As part of a revamped effort in technology development, Ford more recently said it would invest another $5 billion in self-driving cars from 2021 through 2025. This spending will encompass vehicle autonomy tech itself, as well as real-world tests with transportation partners in select markets around the globe. Along the way, Ford could also benefit financially if Argo AI continues to develop its ridesharing and delivery services.
Related car investing topics
Self-driving cars are a long-term trend
As with all emerging technologies, self-driving cars and related transportation tech will take many years to develop. Investing in individual stocks involved in the self-driving vehicle industry will be highly volatile, and there's no guarantee of success. Spread your bets out across multiple companies and allow their growth story to play out over the long term as this industry rapidly changes and evolves.
Nevertheless, given the size of the global transportation sector and how integral mobility is to the economy, self-driving cars could be a massive secular growth trend. Consequently, this space is worth keeping tabs on.
John Mackey, former CEO of Whole Foods Market, an Amazon subsidiary, is a member of The Motley Fool's board of directors. Suzanne Frey, an executive at Alphabet, is a member of The Motley Fool's board of directors.
Nicholas Rossolillo
has positions in Alphabet, Amazon, Micron Technology, Nvidia, Qualcomm, and Tesla. The Motley Fool has positions in and recommends Alphabet, Amazon, Nvidia, Qualcomm, Tesla, Volkswagen Ag, and Walmart. The Motley Fool recommends General Motors and recommends the following options: long January 2025 $25 calls on General Motors. The Motley Fool has a
disclosure policy
.