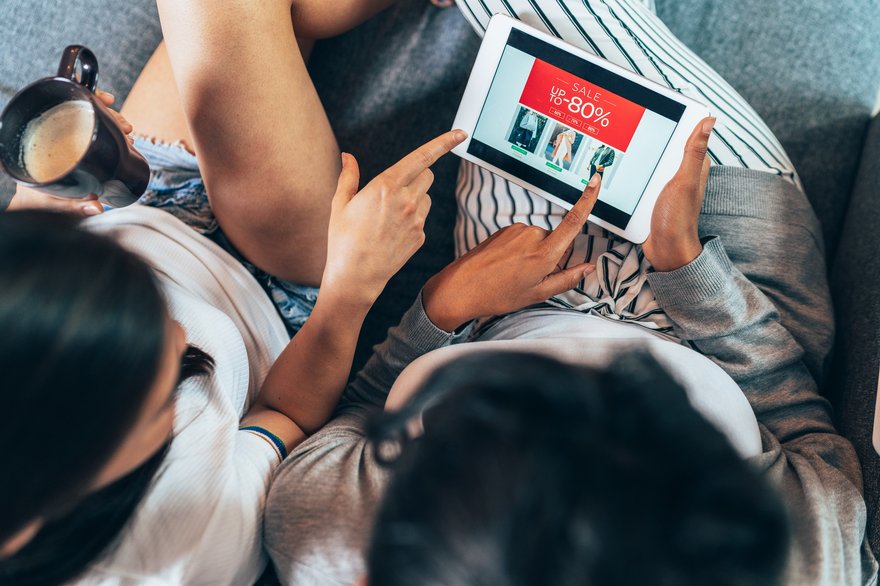 Image Source: Getty Images
Consumers are increasingly skipping trips to physical stores and shopping online instead. Researchers estimate the COVID-19 pandemic may have accelerated the shift from brick-and-mortar to internet retail by up to five years.
Investing in internet and direct marketing retail stocks can be one of the best ways to capitalize on the trend. It's a broad market segment that supports several different business models, including traditional retail, which combines physical stores with online sales; direct-to-consumer retail, which has no physical presence; and online marketplaces, which facilitate internet sales between buyers and sellers.
Top internet and direct marketing retail stocks in 2023
1. Stitch Fix
Stitch Fix (SFIX 3.92%) is an online apparel retailer that provides personalized style recommendations to its customers. Those recommendations are fueled by data and perfected by stylists. As Stitch Fix expands its client base, it gains more data about what its clients like, which enables the company to make progressively better recommendations.
Many Stitch Fix customers subscribe to regular clothing shipments from the retailer. Shipment frequencies range from every few weeks to once per quarter. But, regardless of frequency, the recurring nature of most of Stitch Fix's revenue provides a reliable income base for the company. It could be a great reopening play as consumers look to refresh their wardrobes.
2. Chewy
Chewy (CHWY -0.06%) is a leading name in the fast-growing online market for pet products. About one-quarter of all pet products are already sold by online retailers, but the sector is growing rapidly. Not only are consumers spending more on their pets than they were a decade ago, but shopping online for pet products is easier than doing so for most other merchandise categories.
Chewy is winning a massive share of this market by growing faster than its competitors. But it's been hard in 2021 to keep up with growth amid labor shortages and supply chain disruptions. As such, it's investing in automated fulfillment centers, which will require fewer workers. With favorable industry trends in play, Chewy is well-positioned to continue growing.
3. Etsy
Etsy (ETSY 1.3%) is an online marketplace for handcrafted goods and vintage items. Etsy's unique focus separates it from other online marketplaces, enabling it to attract both creators and buyers more efficiently.
As a marketplace business, Etsy is well-positioned to generate profit. Retail is a notoriously low-margin sector, but Etsy generates comparatively attractive margins by charging fees to shop owners for listing, promoting, and selling items. Etsy is investing in expanding its services and entering new markets, putting the company firmly in growth mode. Furthermore, it's relatively insulated from supply chain disruptions since many shop owners don't rely on complex supply chains and often handcraft their products at home.
4. The RealReal
The RealReal (REAL -5.8%) is an online marketplace for luxury goods. It takes items on consignment, authenticates them, and sells them. However, while 2020 was great for many online retailers, most consumers were not shopping for luxury apparel.
The RealReal has potential to continue growing as the economy reopens and people start having more occasions to dress up again. Since the majority of its inventory comes from members, it's relatively insulated from supply chain disruptions. The company gets the vast majority of its sales from repeat buyers, and more than half of its consignors are also buyers. That tight network of customers gives it a strong base from which to regain strength.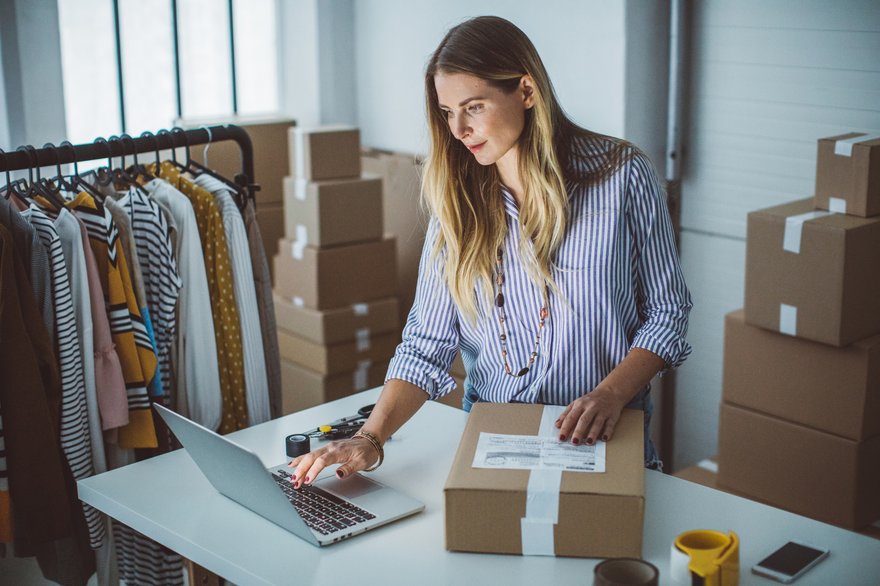 Image Source: Getty Images
5. Poshmark
Poshmark (NASDAQ:POSH) bills itself as a "social marketplace" for new and secondhand styles. Sellers can list items in their closets and ship them directly to buyers upon receiving payment. As a result, the supply chain issues faced by most internet retailers has had a limited impact on Poshmark.
Poshmark is capitalizing on the growing trend toward social commerce whereby social media influencers strongly influence consumer purchases. Shopping on Poshmark is more like scrolling through Instagram, with every post offering something for sale. This social commerce strategy enables highly personalized sales and greater loyalty to Poshmark among sellers.
6. Carparts.com
Carparts.com (PRTS 0.98%) is a pure-play auto parts e-commerce business. Sales surged for the online retailer during the COVID-19 pandemic, along with an increase in used car purchases amid the shortage in new car manufacturing. But there's even more potential for the company to grow post-pandemic as employees go back to commuting to work and people start driving to social engagements. More wear and tear on older vehicles generates more auto parts sales, and Carparts.com in 2020 established itself as a key resource for car owners.
7. Booking Holdings
Booking Holdings (BKNG -0.67%) owns a portfolio of travel agency websites that list everything from hotels and vacation rentals, airfare and rental cars, to experiences and restaurant reservations. The company's extensive listings of hotel accommodations makes its websites some of the top online destinations for travelers.
Of course, travel took a big hit during the pandemic. Booking used the crisis as an opportunity to assess its marketing strategies and streamline customer acquisition. As travel resumes, Booking is well-positioned to benefit.
8. DoorDash
DoorDash (NYSE:DASH) is the leading food delivery company in the U.S. It holds a 57% share of the U.S. food delivery market and also operates in Canada and Australia. Food delivery sales boomed during the COVID-19 pandemic, and sales remain elevated even as economies start to reopen.
As a leader in several markets throughout the U.S., DoorDash is able to build a dense network of restaurants, drivers, and customers that creates a virtuous cycle for the business. Still, it's at risk of competition from other apps that provide wider ranges of services.
Adam Levy
has positions in Booking Holdings. The Motley Fool has positions in and recommends Booking Holdings, Chewy, DoorDash, Etsy, and Stitch Fix. The Motley Fool has a
disclosure policy
.