Investing in Restaurant Stocks
The restaurant industry was already competitive before the COVID-19 pandemic. Profit margins were razor-thin, and durable competitive advantages were rare. With widespread vaccination occurring in the U.S., the restaurant industry is now poised for a comeback.
Best restaurant stocks
The best restaurant stocks in 2021 are largely fast-food companies. Fast-food restaurants and delivery companies fared better through the pandemic than restaurants that primarily offer dine-in service. And, even with the pandemic easing, demand for fast food is not slowing down. Here are some of the top restaurant stocks:
1. McDonald's
While McDonald's (NYSE:MCD) struggled early in the pandemic with lower breakfast sales, the burger chain has already recovered. In the first quarter of 2021, McDonald's expanded U.S. comparable store sales by 13.6%, and its global sales surpassed 2019 levels.
While having fewer commuters is still a drag on revenues, McDonald's should continue to perform well regardless of the economic climate. Even in a weak economy, the fast-food chain's focus on low prices helps it retain customers.
McDonald's has recently invested in digital sales and delivery, which should provide a further boost in the post-pandemic era.
2. Domino's Pizza
Restaurants that were already focused on delivery, such as Domino's Pizza (NYSE:DPZ), weren't much affected by COVID-19 restrictions. Domino's booked double-digit percentage increases in comparable store sales during the pandemic.
Domino's has its own delivery infrastructure already in place, so it doesn't rely on third-party delivery services that charge high fees. If post-pandemic consumer behavior permanently shifts toward food delivery, then Domino's is well-positioned to benefit.
Domino's is a franchise stock that is still expanding its store base. The company had more than 17,000 stores globally at the end of the third quarter of 2020, with just over 6,000 of those in the U.S. By using a franchising model, Domino's still has plenty of room to grow.
3. Chipotle Mexican Grill
Chipotle Mexican Grill (NASDAQ:CMG) responded to the onset of the pandemic by pivoting aggressively to digital sales, and the results have been impressive. Chipotle's digital sales, including from pickup and delivery, accounted for nearly half of its total sales in 2020, up from less than 20% in 2019. Last year's surge in digital sales was substantial enough to increase Chipotle's total revenue by about 7% in 2020.
Chipotle's popularity hasn't been dented by the pandemic, which bodes well for the future. It can continue to operate as a fast-casual restaurant chain but with a robust digital sales presence.
4. The Cheesecake Factory
The Cheesecake Factory (NYSE:CAKE) is traditionally a dine-in restaurant but also pivoted to takeout and delivery services during the pandemic. Sales tumbled by 20% in 2020 despite the company's efforts.
Having survived the pandemic, the restaurant chain known for its expansive menu is well-positioned to thrive. The Cheesecake Factory's second-quarter 2021 sales were 7% higher than sales in the same period in 2019.
5. Starbucks
The coffee chain Starbucks (NASDAQ:SBUX), which depends on both morning commuters and those making trips to retail stores, is staging an impressive comeback in the wake of the pandemic.
The company was hit particularly hard last year, but sales are quickly recovering. Starbucks is still processing fewer transactions, but increased customer spending resulted in a 9% rise in U.S. comparable store sales for the fiscal second quarter of 2021.
6. DoorDash
One of the biggest initial public offerings (IPOs) in 2020 was the restaurant delivery service DoorDash (NASDAQ:DASH). While not a restaurant, DoorDash makes this list because its fortunes are closely tied to the restaurant industry.
DoorDash helped struggling restaurants nationwide to switch to delivery during the pandemic, although the company still is not profitable. Restaurant food delivery is a notoriously competitive and low-margin business. DoorDash's dominant market share nationwide is what makes it a top pick for restaurant delivery companies.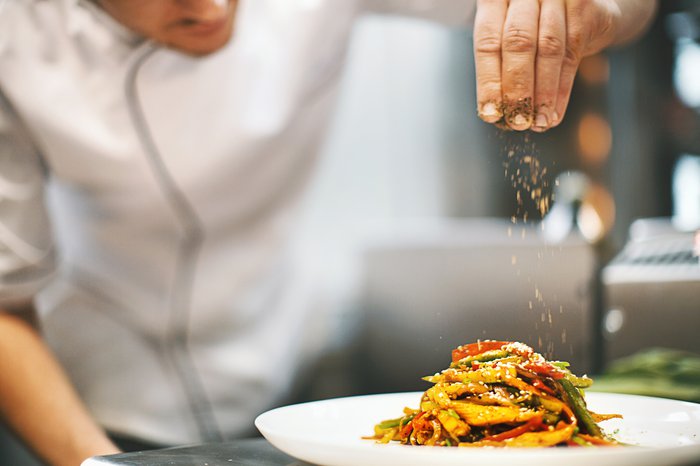 Restaurants after COVID-19
With the pandemic waning, people are eager to eat at their favorite restaurants again. Spending at restaurants and bars has surpassed spending at grocery stores for the first time in more than a year.
But many restaurants are facing labor shortages and struggling to meet the demand. With a lot of industries hiring, the low wages offered by most restaurants and lingering COVID-19 risks are making the restaurant industry not competitive in the labor market.
Another challenge facing dine-in restaurants is the nationwide trend of remote work. Consequently, restaurants that depend on office workers may continue to suffer even as the pandemic subsides.
Should you buy restaurant stocks?
Restaurant companies that are well-positioned to cope with economic shocks are generally the best restaurant stocks to add to your portfolio. Value-oriented restaurant chains are likely to perform well over the long term.
The pandemic will eventually fade into history, but some of the shifts in consumer behavior may last. Working from home will likely continue to be more common, and widely available restaurant delivery is a convenience that is here to stay. If you choose to add restaurant stocks to your portfolio, then focus on those companies that can most benefit from the prevailing trends.
You Might Also Like