Investing in Retail Stocks
Many investors find retail stocks appealing because they can buy shares of the businesses where they shop every day. But just because you like shopping at a particular store doesn't mean it's a good investment.
The COVID-19 pandemic has complicated the picture further. Many retail stores were forced to close or alter operations while stay-at-home orders were in place. E-commerce, unsurprisingly, boomed as customers avoided stores, and demand for some products plunged. It all adds up to a more complicated landscape for investors.
Below, we'll tell you what you need to know about investing in retail companies and deciding which stocks to buy.
What are retail stocks?
Retail stocks fall into the consumer discretionary sector, which is made up of companies that sell people things they don't absolutely need but still want. The retail industry includes the following businesses:
Department stores
Clothing stores
Stores that sell computers and electronics
Home improvement stores
Auto parts stores
Stores specializing in home furnishings
Internet-based companies that sell products to people through computers or mobile devices
You're probably familiar with all of these types of retailers. One additional category is distributors, whose job it is to move products from the company that manufactures them to the retail store that sells them to you.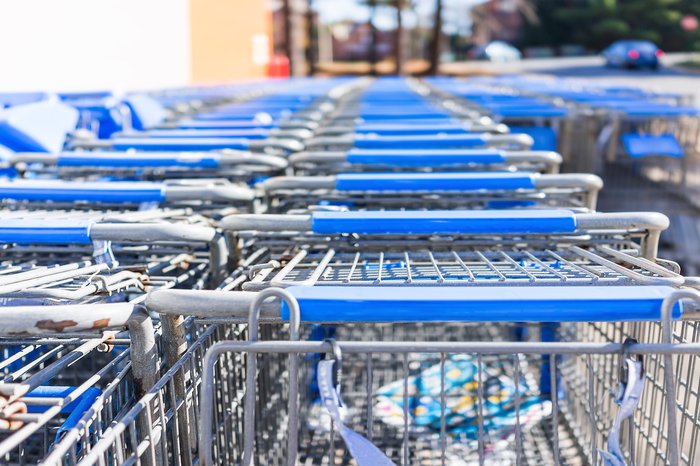 Top retail stocks
There are hundreds of retailers, but a few have risen to the top of the industry. Among these are:
Related topics
How to pick a good retail investment
Finding high-quality retail stocks requires looking at some key aspects of running a retail business. Strong retailers share several measures of success.
Sales growth
The best retail stocks see consistent growth in the total value of the products they sell. The greater the percentage change in total sales year over year, the better an investment the retailer is likely to be.
Retailers grow both by building more stores in new locations and by getting more customers to buy from their existing stores. One business metric, called same-store sales or comparable-store sales, shows growth at stores that have been in business for at least a year. Ideally, a retailer will see both strong same-store sales numbers and good overall sales growth.
Earnings growth
In addition to sales, you need to know whether a retailer is making a profit. Most retailers can get more people to buy things by lowering prices or offering promotions. But if their prices are too low, they'll lose money on each sale. Top retail stocks have loyal customers willing to pay premium prices to get what they want, and they're also able to keep their costs down in order to earn as much profit on each sale as possible. Investors should be cautious about retailers that have trouble growing their earnings, both in absolute terms and in terms of earnings per share.
Performance during key times of the year
Much of the retail business is seasonal. Most retailers do a lot of business during the holiday season in November and December, because shoppers are looking for gifts. Retailers also offer lucrative promotions to shoppers during the holidays. For many companies, strong holiday sales can make up for weaker business conditions at other times of the year.
The end of the calendar year is the most common high season for retailers, but it's not the only one. For instance, retailers that focus on younger shoppers see big spikes in sales during back-to-school season. Looking for sales trends can help you discover whether a retail business has a seasonal aspect to it, and a strong performance during a key season can show that one retailer is a lot better than its rivals.
Size of store network and real estate
Retailers that maintain networks of physical stores can have extensive real estate holdings. Maintaining and improving stores can be costly, eating into profits. However, the retail floor, back rooms, and other spaces that retailers own or lease have value. Even when a company's retail operations aren't doing particularly well, the value of its underlying real estate can make up a huge portion of its overall worth.
In addition to knowing the number of a retailer's stores and their locations, it's also useful to look at how efficient a company is with its real estate. Metrics like sales per square foot can show you how effectively a retailer uses available space to get customers to buy more products.
Balance sheet strength
With the pandemic causing steep sales declines and big losses for portions of the retail sector, retailers that were financially fragile before the crisis are in big trouble. Already, major retailers like J.C. Penney and Neiman Marcus have declared bankruptcy.
When considering an investment in a retailer, look for plenty of cash and manageable debt on the balance sheet.
E-commerce sales versus brick-and-mortar sales
It used to be that companies either had physical stores or sold their goods solely over the internet. Now many companies have both an e-commerce portal online and brick-and-mortar locations.
As e-commerce has become more popular, many retailers have seen their online sales grow faster than their overall sales. The best retailers use their store networks to their advantage, offering services like in-store pickup and local delivery as ways to help shoppers get what they need more easily. Stores struggling to build an online presence will have increasing difficulty keeping up with their peers.
Are retail stocks for you?
It's always fun to invest in companies you know and love, and retail stocks often fit the bill. Focus on the retailers with the strongest businesses, and you'll give yourself the best chance to make money.
You might like: