Investing in Top Oil Stocks
An oil company is an entity engaged in at least one of the following three activities:
Upstream exploration and production (E&P) of oil and natural gas, as well as oilfield services.
Midstream transportation, processing, and storage of oil and related liquids, including refined petroleum products and natural gas liquids (NGLs) like ethane and propane.
Downstream refining and distribution of petroleum products.
The Latest
The oil industry is rapidly changing in the current economic climate. Find the latest information in the newsfeed at the end of this article.

Oil companies are crucial to the global economy as it is currently structured because they provide fossil fuels for transportation and power, as well as the core ingredients of petrochemicals, which are used to make plastic and rubber.
However, the oil industry is highly competitive and volatile. That volatility was on full display in 2020 as crude oil barrel prices went on a wild ride because of COVID-19. On top of that, the sector faces a long-term headwind due to its outsized role in driving climate change, which could impact its growth prospects. With the more environmentally friendly Biden administration recently taking control, the sector's obstacles to continuing to conduct business as usual could grow bigger in the coming years.
Because of these and other factors, investors need to tread carefully around the oil patch. Here's a closer look at the top companies in the sector and the factors to consider before buying oil stocks.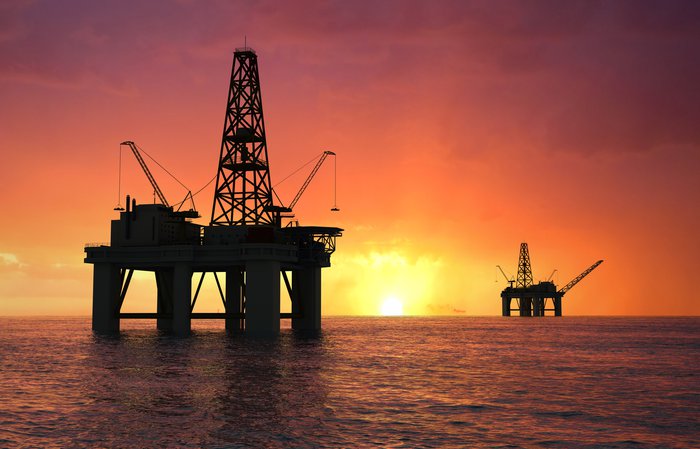 What are the top oil companies?
With the oil industry's headwinds in mind, three top oil companies worthy of investors' consideration are ConocoPhillips(NYSE:COP) a global E&P company; Enbridge (NYSE:ENB), a large-scale, diversified midstream company; and Phillips 66 (NYSE:PSX), a leading refining company with midstream, chemical, and distribution operations.
Read on to learn more about each of these.
ConocoPhillips
ConocoPhillips (NYSE:COP) is one of the largest E&P-focused companies in the world, with operations in more than a dozen countries. It also produces oil using a variety of sources and methods, including horizontal drilling and hydraulic fracturing of shale in the U.S., oil sands mining in Canada, and deepwater drilling, as well as other conventional production techniques elsewhere around the world.
ConocoPhillips' diversified portfolio has low supply costs, with a significant portion of its oil reserves economical below $40 a barrel. Because of that, the company can produce a substantial amount of cash flow at lower oil prices.
Finally, the company complements its diversified, low-cost portfolio with a top-tier balance sheet. ConocoPhillips routinely boasts one of the highest credit ratings among E&P companies, backed with a low leverage ratio for the sector and lots of cash. Because of this, it's highly resilient to lower oil prices, making it one of the best-positioned oil companies to handle the sector's volatility.
Enbridge
Enbridge (NYSE:ENB) is one of the largest energy infrastructure companies in North America. It operates the continent's biggest oil pipeline network, is also a leading natural gas pipeline operator, and owns natural gas distribution utilities. Finally, it has made inroads into renewable energy by investing in the construction of offshore wind farms in Europe.
Enbridge, attractively, has minimal direct exposure to oil prices because it generates most of its income from fee-based contracts. Overall, those types of agreements typically drive more than 98% of the company's annual earnings -- its net income less any preferred dividends. Because of that, Enbridge generates very stable earnings even during turbulent market conditions. That was made evident in 2020 by the company achieving the midpoint of its initial guidance range despite a very challenging year for the oil market.
Finally, Enbridge has a strong, investment-grade balance sheet. That provides it with the financial flexibility -- in the form of access to multiple sources of affordable capital -- to continue making growth-related investments, as well as return cash to shareholders via its dividend, even during rough patches. That was the case in 2020 as Enbridge extended its dividend growth streak to 26 years even as many rivals reduced their payout. Add all that to its emerging renewables business, and Enbridge is an ideal oil stock to own during the energy transition.
Phillips 66
Phillips 66 (NYSE:PSX) is one of the leading oil refining companies, with operations in the U.S. and Europe. It also has investments in midstream operations -- including sizable stakes in two master limited partnerships, Phillips 66 Partners (NYSE:PSXP) and DCP Midstream (NYSE:DCP) -- and in petrochemicals via its CPChem joint venture with Chevron (NYSE:CVX). Finally, its marketing and specialties business distributes refined products and manufactures specialty products such as lubricants.
Thanks to its large-scale operations that are vertically integrated, Phillips 66 is among the lowest-cost producers in its industry. The company, for example, leverages its midstream network to provide its refineries and petrochemical facilities with low-cost oil and NGLs. It also focuses on producing higher-profit-margin products such as low-sulfur diesel. Finally, it proactively invests in projects that improve its margins, especially on the refining side.
Phillips 66 also boasts a strong financial profile, which includes an investment-grade balance sheet with well-laddered debt maturities that ensure the company's liabilities are manageable every year, and it has lots of liquidity in the form of cash on hand. These factors provide it with enough financing to invest in expansion projects -- including building the world's largest renewable fuels plant -- pay an attractive dividend, and repurchase shares to support the share price.
Related topics
How to analyze oil stocks
The oil industry is inherently risky for investors. While each segment of the industry has a specific set of risk factors, the overall oil business is both cyclical and volatile.
Oil demand grows along with the growth of the economy, which, when robust, can support rising oil prices and oil producer profitability. However, geopolitics and capital allocation also play crucial roles in the industry.
The world's 13 largest oil-exporting nations are part of OPEC (Organization of the Petroleum Exporting Countries), an organization that works to coordinate members' oil policies. OPEC's actions can significantly affect the price of oil. That was the case for Russia in early 2020 as OPEC's agreement to support that country's then-prevailing market prices collapsed right as COVID-19 knocked the wind out of oil demand worldwide.
Meanwhile, oil companies that operate independently of OPEC can also have an impact on oil prices if they allocate too much or not enough capital to new oil projects. Since the lead time is long to develop new oil and gas assets, oil companies cannot quickly increase their supplies in response to favorable market conditions.
Given the volatility in oil prices, an oil company must have three crucial characteristics to survive the industry's inevitable downturns.
A strong financial profile with an investment-grade bond rating, significant amounts of cash on hand or ample access to affordable credit, and manageable, well-structured debt maturities.
Low cost of operations or relatively stable cash flow streams. E&P companies need to be able to profitably sustain operations at oil prices below $40 a barrel, while midstream companies should get more than 85% of their cash flow from steady sources like fee-based contracts. Downstream companies should have operating costs below the industry average.
Diversification. Oil companies should operate in more than one geographical region or be at least partially vertically integrated by engaging in several different activities.
Risk management is the key to investing in the oil patch
The oil market can be quite fragile, with a slight imbalance between supply and demand often causing it to go haywire. That was abundantly evident in early 2020 as the COVID-19 pandemic sent the sector into a tailspin. As a result, investors need to be careful when choosing oil stocks. Focus on oil companies that can survive rough patches; they'll be better positioned to thrive when markets turn healthy again.
FAQs
What are top oil stocks?
With the oil industry's headwinds in mind, three top oil companies worthy of investors' consideration are ConocoPhillips(NYSE:COP) a global E&P company; Enbridge (NYSE:ENB), a large-scale, diversified midstream company; and Phillips 66 (NYSE:PSX), a leading refining company with midstream, chemical, and distribution operations.
Are oil and gas companies a good investment?
Oil and gas is a comparatively risky sector. That said, within the sector some companies are safer than others. Petroleum-based fuels and natural gas usually have a cost advantage over other heating and transportation fuels, and they have a massive infrastructure advantage over emerging clean energy fuels. That said, the industry also has some negative features that increase risk for investors.
How do I invest in oil stocks?
It's important for investors to be aware of the oil sector's volatility. Because of that, it's best to focus on companies built to weather the sector's inevitable downturns. That means focusing on those with relative immunity to price fluctuations, such as E&Ps with ultra-low production costs and integrated oil giants. Another way to invest in the oilpatch is to focus on using it to generate dividend income.
You might like: