Investing in Cryptocurrency Stocks
Cryptocurrency has wholly captured investors' imaginations. The surging value in 2020 of digital currencies like bitcoin created immense wealth for some people. The action has cooled off since then, but with over 2,000 different cryptocurrencies comprising the market, interest in finding and investing in the next hot cryptocurrency is high.
With the world getting pushed further into the digital realm by COVID-19, investing in the technology that enables crypto ecosystems to function could be even more lucrative than trying to guess the next big digital asset. And there is no shortage of companies working to develop crypto technology.
Crypto holds major potential for leading tech
While creating financial transaction technology was the original idea behind blockchain, crypto assets are now being developed, including for established companies, to help secure all sorts of things, from medical records to copyright protection to digital identification. Investors can certainly take positions in crypto assets themselves (perhaps by buying small amounts of several different cryptocurrencies), but a better way to gain exposure to the sector is to invest in companies that benefit from blockchain and crypto asset uptake. The amount of revenue that these crypto service providers derive from blockchain tech is still small, but that could change dramatically in the decades ahead.
In keeping with that guidance, here are some of the best cryptocurrency stocks to consider.
[Cryptocurrency] is a new asset class, but like real estate, there's only so much Earth. So it's defined, and therefore this moving price of the commodity is just how much, within this finite class of a commodity, this new asset class, how much people value it or want it.

David Gardner, co-founder, The Motley Fool
1. NVIDIA and AMD
NVIDIA (NASDAQ:NVDA) and AMD (NASDAQ:AMD) don't deal with cryptocurrency directly, but these two semiconductor companies are the leading designers of graphics processing units (GPUs). GPUs are best known for powering high-end video game graphics, but they are finding plenty of use in new computing-intensive applications like data centers, artificial intelligence, and the creation of crypto assets.
Cryptography and blockchain creation require a lot of computational power, and GPUs are well suited for the task. Back in 2018, booming cryptocurrency prices were a driving force for NVIDIA and AMD as digital currency "miners" (people using their computers to create new units of digital assets) scrambled to purchase GPUs. That boom is now over, but GPUs remain a fundamental piece of hardware for the management of crypto assets.
Both NVIDIA and AMD recently announced acquisitions, which will likely further cement their positions as leaders in chip technology. NVIDIA is purchasing ARM Holdings, a licensor of chip architecture design for data centers and smartphones, and AMD is acquiring field-programmable chip leader Xilinx (NASDAQ:XLNX). Both companies are poised to continue taking market share of the semiconductor industry and leading the way in developing emerging technologies like blockchain.
2. Salesforce.com
Customer relationship management (CRM) software company Salesforce.com (NYSE:CRM) has turned itself into a whole software suite built around customer management and organizational digital transformation. What that transformation ultimately looks like is very different from company to company, though, so Salesforce has quickly been expanding its ecosystem to help its users build the tools they need most.
A couple of years ago, Salesforce CEO Marc Benioff became convinced of blockchain's staying power, so the company quickly rolled out new features to help customers build the tech into their operations. If organizations find themselves in need of a blockchain solution, which is occurring with increasing frequency, Salesforce is ready and willing to get to work. For example, Salesforce partnered with IBM (NYSE:IBM) to create "COVID-19 passports," which track health and vaccination records to aid in reopening the economy. The data tracking platform was built using blockchain technology.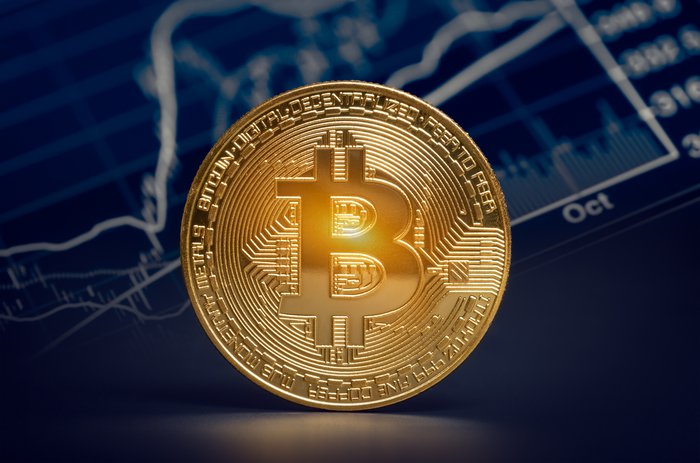 3. Facebook and Shopify
Facebook (NASDAQ:FB) has long been at work leading the development of a new cryptocurrency called Diem (formerly Libra). Diem is envisioned as a global financial payments and infrastructure platform that is accessible to everyone, including the nearly one-third of people worldwide who don't hold bank accounts. The cryptocurrency's development has had some setbacks, including the loss from its consortium of high-profile members like Visa (NYSE:V), Mastercard (NYSE:MA), and PayPal (NASDAQ:PYPL). Government regulators have also expressed skepticism about Diem, as cryptocurrency is still largely unregulated; some reports suggest that Diem may need to be pegged to the U.S. dollar or another government-issued currency. Nevertheless, work on Diem is continuing, and Facebook is reportedly revamping its efforts to achieve its development goals. Diem could be released in 2021.
E-commerce infrastructure and software provider Shopify (NYSE:SHOP) allows merchants using its platform to accept cryptocurrencies as payment. It recently deepened that capability by integrating with cryptocurrency payments processor CoinPayments. In the spring of 2020, Facebook Shops was announced as a new offering for small business e-commerce, with none other than Shopify as a third-party software provider powering the new online stores. Together, Facebook and Shopify are primed to benefit if the adoption of digital assets continues to gain traction among small businesses and entrepreneurs.
4. Visa and Mastercard
If consumer adoption of digital currency starts to rapidly escalate, then digital transaction networks Visa and Mastercard are primed to benefit because they already operate the infrastructure necessary to support the large-scale virtual movement of money. The two payment networks have a well-established duopoly on the global digital payments industry. Neither company issues cards or offers accounts directly, nor do they extend credit, but they operate the dominant networks by which currency moves from one account to another. Funds on their networks are denominated in fiat currencies (those issued by governments), but as soon as managing the movement of decentralized digital currencies like bitcoin becomes viable, both are well positioned for the opportunity.
Visa has already partnered with digital currency exchange Coinbase, since early 2020, to issue debit cards linked to digital currency wallets. Mastercard did the same with BitPay beginning in June of 2020. New partnerships allowing consumers to access crypto asset wallets through traditional bank cards continue to be announced by both of the payment network companies at a steady pace.
5. CME Group
CME Group operates the world's largest financial derivatives exchange, allowing investors to trade futures (which bet on or secure the future price of an asset) and options (which grant investors the option to sell or buy an asset in the future at a predetermined price). CME Group's exchange trades a diverse assortment of assets including agricultural and mining products, energy, stocks, and currencies. And speaking of currencies, that's what makes CME Group a crypto stock.
At the end of 2017, CME established the first market for bitcoin futures, and at the start of 2020, the company created a market for options on bitcoin futures. Starting in February, 2021, Ether (units of the crypto asset Ethereum) futures will also be available on the exchange. The establishment of an exchange for derivatives of the best-known cryptocurrencies has lent Bitcoin and Ethereum some extra legitimacy, and given digital currency owners (including both individuals and a growing list of businesses that accept cryptocurrencies as payment) a way to mitigate risk from changes in cryptocurrency prices. Cryptocurrency derivatives are still a small market for CME Group, but adding more exchanges for crypto assets in the future is possible and even likely.
Not crypto pure plays
None of these stocks are pure plays on cryptocurrency, but it's important to remember that crypto asset use is far from mainstream. Serious challenges to its adoption lie ahead, including convincing consumers to stop using currency issued by governments as well as regulatory scrutiny from the governments themselves. Nevertheless, if crypto assets gain traction, stocks that are getting an early start in their development could be big beneficiaries in the decades ahead.
Big business for leading tech
While financial transaction technology was the original idea behind blockchain -- and this has gained early traction among established companies -- crypto assets are being developed to help secure all sorts of things, from medical records to copyright protection to digital identification. Investors could take a position in crypto assets themselves (perhaps buying a small amount of a basket of different cryptocurrencies), but investing in companies that are betting on blockchain and crypto asset uptake is the best way to get exposure to the movement. The amount of revenue they derive from the tech is small, but that could change dramatically in the decades ahead.
You might like: