DigiByte (CRYPTO:DGB) launched in 2014 and is part of crypto's old guard. Although it began as a digital currency offering more speed and security than the competition, it's also an open-source blockchain capable of running smart contracts and creating digital assets.
There's a lot to like about DigiByte, including the fact that it's completely volunteer-based and decentralized, which isn't the case for many projects. Despite that, DigiByte flies under the radar as an investment. Here's a guide to what it does and whether you should add it to your portfolio.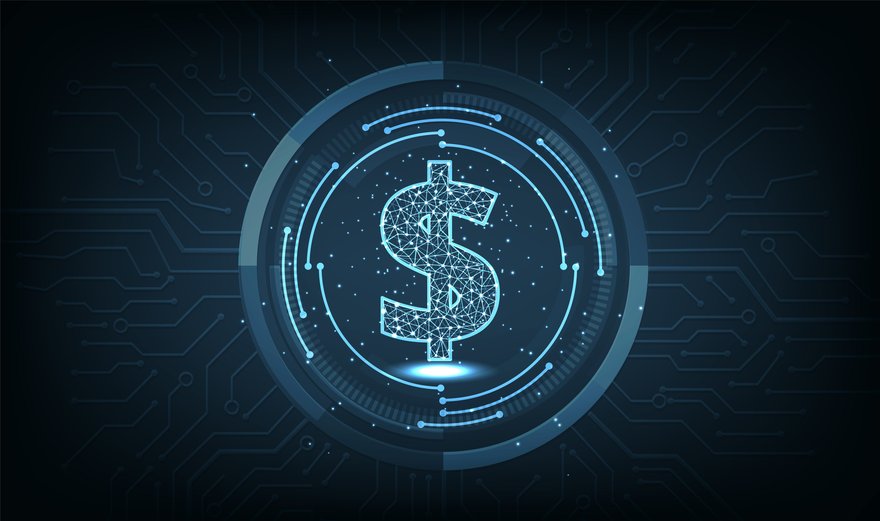 Source: Getty Images
What makes DigiByte unique?
The most innovative part of DigiByte is the structure of its blockchain, which has three layers. The top handles applications, the middle deals with security and administration, and the bottom layer is the core protocol.
Consequently, DigiByte can handle a variety of functions while also being highly scalable. It's able to process as many as 1,066 transactions per second, and transaction fees are practically nothing (sending DigiByte costs a small fraction of $0.01).
Security is also a strong suit for DigiByte. It uses five cryptographic algorithms and a real-time difficulty adjustment in its mining process. This makes the DigiByte network extremely secure and without any known vulnerabilities.
Also noteworthy is DigiByte's level of decentralization. There was no initial coin offering (ICO) and only a 0.5% pre-mine. The project is run entirely by volunteers, and there's no company, CEO, or central authority in charge of it.
Where DigiByte came from
Jared Tate started working on DigiByte in 2013. He had been involved with Bitcoin (CRYPTO:BTC) since 2012 and wanted to make improvements to the core protocol. His aim was a fast, secure blockchain that could reach an even wider community than Bitcoin.
DigiByte launched on Jan. 10, 2014. Of the 0.5% pre-mine, 0.25% was given away to the public to encourage early adoption. The other 0.25% was used to support development for the first 18 months.
The DigiByte Foundation, a volunteer-managed nonprofit organization, helps promote and support the blockchain and its users. Tate helped develop DigiByte until 2020, when he stepped away due to frustration with greed in the crypto community.
How DigiByte works
The DigiByte blockchain has three layers, each in charge of different aspects of the network. These are the three layers and how they work:
Applications/DigiAssets: The top layer runs smart contracts and can be used for building decentralized apps (dApps). The blockchain's DigiAssets protocol also runs on this layer, enabling the creation of all kinds of digital assets.
Digital asset/public ledger: The middle layer is in charge of security and administration. It contains the unchangeable public ledger with all DigiByte transactions.
Core protocol/global network: The bottom layer handles communication and operating procedures. It's how nodes running the DigiByte software and securing the network can communicate with each other.
Like Bitcoin, DigiByte uses the proof-of-work consensus mechanism to securely validate transactions. Proof of work requires that miners solve equations to demonstrate that they've expended computing power. The miner who does so first gets to validate a block of transactions and earn a block reward, which is paid in DGB tokens.
DigiByte introduced two new technologies to its crypto mining process that makes it much more secure:
MultiAlgo: DigiByte uses five individual mining algorithms that are all equally weighted. This allows for different types of devices to mine DigiByte, resulting in a larger, more decentralized group of miners.
MultiShield: DigiByte adjusts the difficulty of each mining algorithm after every block. This gives each algorithm a 20% chance of finding a block.
Partnerships
While it hasn't landed any major, big-name partnerships, DigiByte is working with a variety of organizations. Here are a few examples:
AntumID, a blockchain-powered password manager, is powered by DigiByte's Digi-ID authentication technology.
LCX, a crypto exchange, has partnered with the DigiByte Foundation and will use the DigiByte blockchain within its ecosystem.
RoundlyX, a roundup tool for investing spare change in cryptocurrency, offers DigiByte as one of the cryptocurrencies users can buy.
D'CENT Wallet, the manufacturer of a hardware wallet, is an affiliate of the DigiByte Foundation and allows customers to donate $15 of their wallet purchase to the foundation.
Unique risks
DigiByte doesn't have any glaring weaknesses in its technology or functionality. It's secure, and it works as advertised.
The biggest problems are a lack of widespread awareness and adoption. Despite how long DigiByte has been around, it's not a well-known project. A good portion of crypto investors probably haven't even heard of it.
That's a consequence of its highly decentralized nature. There's no marketing department getting DigiByte's name out there. The entire project is very much a grassroots movement. And, even though it can be used for building dApps, other blockchains have far bigger ecosystems with various projects.
Is DigiByte a good investment?
DigiByte is a quality blockchain project. It's a good way to invest in cryptocurrency if you're looking for a smaller project with proven staying power. Even though it hasn't broken into the top cryptocurrencies, it has a strong community, and it has remained an active project for years with no central authority managing it.
When you look at DigiByte, it has everything it needs to compete with the latest blockchain projects. It's not the absolute fastest blockchain, but it is fast, and it doesn't sacrifice security. In fact, its proof-of-work system makes it one of the most secure blockchains you can find.
With its smart contract functionality, DigiByte has lots of potential uses. Developers could use it to create decentralized finance (DeFi) services. It can also be used for minting and selling non-fungible tokens (NFTs) and for blockchain gaming.
DigiByte is most well-suited for patient investors. It's best not to expect explosive growth with any cryptocurrency investment, but that's especially important with DigiByte. This project doesn't generate much hype and normally takes a more measured approach.
How to buy DigiByte
Not all crypto exchanges carry DigiByte, especially the ones that are licensed in the United States. There are some platforms that have it, though. Here are three of the best places to buy DigiByte:
(If you're a U.S. resident, Binance isn't available; you'll have to buy it from Crypto.com or Bittrex).
Now that you've learned more about DigiByte, you can decide if you're going to invest in it. If you do, remember that cryptocurrencies can be volatile, so the price could change quickly. That's why it's important to be patient and to look at it as a long-term investment.
Lyle Daly has positions in Bitcoin. The Motley Fool has positions in and recommends Bitcoin. The Motley Fool has a
disclosure policy
.