Dogelon Mars (CRYPTO:ELON) is one of many Doge-themed crypto tokens that launched in 2021. The team behind the crypto describes it as a fair universal currency for the people and has touted it as an interplanetary currency used by space colonizers.
In addition to being a cryptocurrency, Dogelon Mars is also a character that stars in a comic series for sale as non-fungible tokens (NFTs). Somewhat ironically, you can only buy them using Ethereum (CRYPTO:ETH).
Although this cryptocurrency has built a large and passionate community, there are plenty of reasons to be wary about it. In this guide, we'll go over what stands out about Dogelon Mars, the red flags, and whether there's any reason to buy it.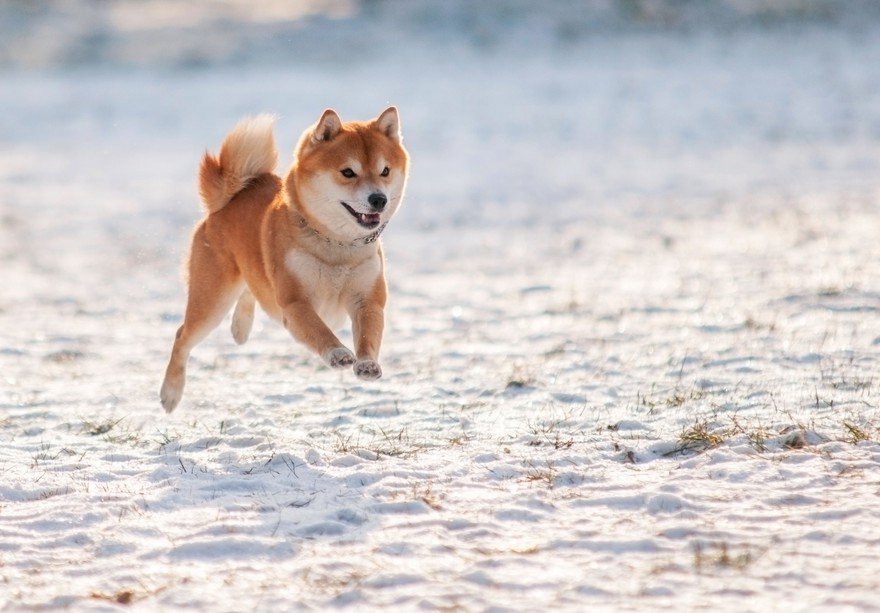 Image source: Getty Images.
What makes Dogelon Mars unique?
Dogelon Mars launched on April 23, 2021. There's no information available about the founder of the token. It also doesn't have a white paper detailing its purpose or goals.In terms of utility, there's nothing that separates Dogelon Mars from other crypto tokens. You can buy it, sell it, and send it to crypto wallets, but that's the case with practically every digital currency.
There are, however, a few unique things that the Dogelon Mars developers have done. They aimed to create a fair currency, so they didn't hold a presale or keep tokens themselves.
The starting supply for the project was 1 quadrillion ELON tokens. The developers sent half of those crypto tokens to Ethereum co-founder Vitalik Buterin, copying a publicity stunt that was first done by Shiba Inu (CRYPTO:SHIB). Buterin donated about 43% of the ELON tokens to the Methuselah Foundation, a charity focused on extending human longevity. The foundation pledged in May 2021 not to sell any of those tokens for at least one year and to advance ELON's long-term value.
Developers deposited the other half in a liquidity pool on Uniswap (CRYPTO:UNI). They also deposited 40 ETH in the liquidity pool, worth about $100,000 at the time. They then burned (destroyed) the liquidity provider tokens they received so that they could neither retract the tokens nor collect any of Uniswap's liquidity rewards, which will just accrue over time.
By burning the liquidity provider tokens, the Dogelon Mars team demonstrated that they weren't going to commit a rug pull, a crypto scam where developers pump up the value of their cryptocurrency, withdraw as much as they can, and abandon the project. The Dogelon Mars founders can't do that because when they deposited their funds into the project, they burned the tokens they received for doing so.
Dogelon Mars presents itself as a project that aims to undo the damage done by crypto scammers. The Dogelon Mars community is encouraged to donate ELON tokens to victims of scams. To their credit, they often do.
How Dogelon Mars works
Dogelon Mars is an ERC-20 token built on the Ethereum blockchain. You can get it on Uniswap and trade it for other cryptocurrencies on that exchange. Most holders simply save it in a blockchain wallet, and some will donate tokens to victims of crypto scams to help fulfill the community's mission.
The team has announced plans to expand Dogelon Mars. There was a project announcement in late 2021 that crypto staking is planned soon via a new $XELON governance token. The developers are also working on an NFT collection.
Partnerships
The most important partnership Dogelon Mars has made so far is with the Methuselah Foundation. The foundation has chosen to embrace the Dogelon Mars community. It published a paper, called the Amicus Token Paper, to go over its plans for the cryptocurrency. It even created its own character, Methuselon Mars, in the same style as the Dogelon Mars comics.
Through its partnership with the Methuselah Foundation, the Dogelon Mars community also donated funds to send a vascular tissue science experiment to the International Space Station (ISS). That earned it a shoutout from the ISS National Lab on Twitter (NYSE:TWTR).
Unique risks
The problem with Dogelon Mars is that it never answers one simple, important question: What's the point? It's indistinguishable from every other meme token. There are thousands of cryptocurrencies out there that work exactly like this one.
Its only real, unique purpose is to be an interplanetary currency, meaning there's no actual use for it. So far, it's not even much of a planetary currency considering that you'd be hard-pressed to find anywhere you could use it as a payment method.
There's also the name itself. As silly as this is, cryptocurrencies with funny names can have some initial success. But they eventually burn out because most investors won't take a project seriously if it sounds like a joke.
Dogelon Mars sounds like a mashup of crypto buzzwords from 2021. That alone is going to prevent people from buying it.
Is Dogelon Mars a good investment?
There are a few good rules to follow for cryptocurrency investments. Don't buy into any project that doesn't clearly outline its goals. Don't buy meme tokens. And don't buy anything based on Shiba Inu dogs or Elon Musk.
Dogelon Mars is one of many meme tokens that relies on hype because it has no real utility -- at least, not yet. In the world of crypto, hype can be enough for some short-term price runs, but it's not a recipe for long-term success.
If you want to invest in crypto, there are much better options out there than Dogelon Mars. Look for cryptocurrencies that aim to solve real-world problems, not problems on Mars. If you're looking for something simple, cryptocurrency stocks could be a good way to go.
How to buy Dogelon Mars 
For those who want to buy Dogelon Mars, there are a couple of options available. The easiest is to register for an account on one of the crypto exchanges that offer it and then purchase it through the exchange. Here are some major exchanges that have Dogelon Mars:
KuCoin (not available for U.S. residents)
Alternatively, you can trade for it on the decentralized Uniswap exchange. You'll need a crypto wallet with Ethereum to do so.
Cryptocurrencies are known for being volatile and risky. There's no need to make your investment even riskier by choosing a meme token. Dogelon Mars has its supporters, but that's not enough reason to buy it.
Lyle Daly has positions in Ethereum. The Motley Fool has positions in and recommends Ethereum and Twitter. The Motley Fool has a
disclosure policy
.