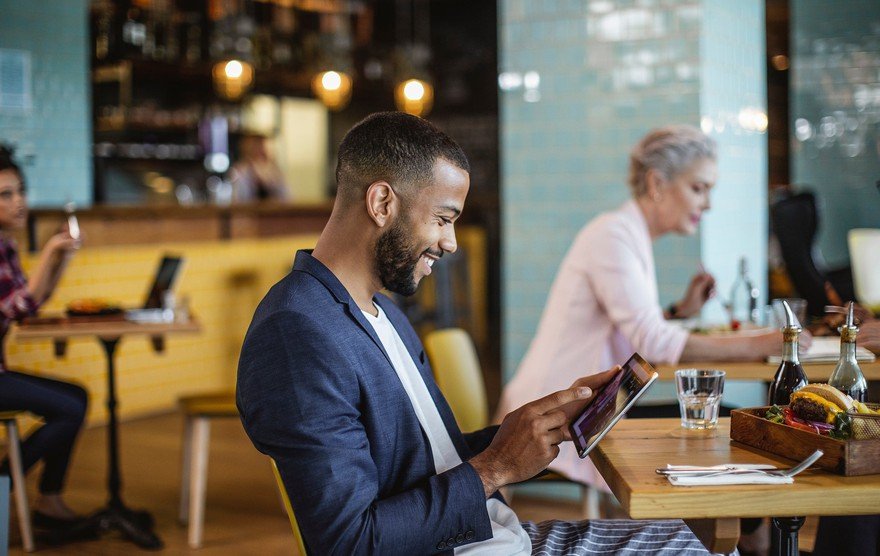 Image source: Getty Images.
If you're considering investing in penny cryptocurrencies, you're definitely not alone. Most crypto investors -- at least the ones who don't have millions to throw around -- have thought about finding low-cost cryptocurrency investments with big growth potential.
This isn't unique to the crypto market. Investing in penny stocks is also popular, although it's normally not recommended because of the risks involved. But cryptocurrency works much differently than stocks, and there are some penny cryptocurrencies that could be worth looking into.
| Cryptocurrency | Description |
| --- | --- |
| TRON (CRYPTO:TRX) | A blockchain-based operating system working to decentralize the web and connect content creators with consumers. |
| Fetch.ai (CRYPTO:FET) | An artificial intelligence- and machine learning-based blockchain platform that offers digital twins for users. |
| Proton (CRYPTO:XPR) | A payment blockchain with identity records that can be used by individuals and businesses. |
| Harmony (CRYPTO:ONE) | A programmable blockchain that uses random state sharding for increased performance. |
| Holo (CRYPTO:HOT) | A cloud hosting marketplace where people can use their computers to host peer-to-peer apps in exchange for crypto rewards. |
| Ankr (CRYPTO:ANKR) | A cryptocurrency-based cloud computing platform that can be used by developers, individual investors, and businesses. |
| Stellar (CRYPTO:XLM) | An open-source payment network that offers digital representations of all forms of money. |
| Chiliz (CRYPTO:CHZ) | The digital currency for Socios, a fan engagement platform where fans can buy tokens and receive voting rights for their favorite sports teams. |
| Ren (CRYPTO:REN) | An open protocol that allows users to transfer tokens between different blockchains. |
What are penny cryptocurrencies?
The general consensus is that penny cryptocurrencies are cryptocurrencies that cost less than $1. There's no official definition, and some define any tokens under $5 as penny cryptocurrencies.
Here's the tricky part: Many major cryptocurrencies fit that definition, meaning that it doesn't exactly separate the long shots from the market leaders. Some of the top 20 cryptocurrencies in the world have prices of less than $1.
So, if someone's looking for the best penny cryptocurrencies, that could be any of the following:
Cryptocurrencies that cost less than $1.
Cryptocurrencies that cost around a penny (which could mean anywhere from hundredths of a cent to about $0.10).
Cryptocurrencies that cost less than $1 and are outside the top 100/500/1,000.
Our penny cryptocurrency list includes options that fit each category. Keep in mind that although cryptocurrency can be a good investment, it's always risky. With smaller cryptocurrencies, there's an even greater likelihood of losing your entire investment. They can also be more difficult to buy since the biggest cryptocurrency exchanges may not carry them yet.
1. TRON
TRON is one of the largest blockchain-based operating systems in the world. It's able to run smart contracts, so developers can use it to build decentralized apps (dApps).
The primary goal of TRON is to connect content creators and consumers for peer-to-peer transactions. One big step toward that goal was its 2018 acquisition of BitTorrent, the file-sharing service.
If you're looking for more stable penny cryptocurrencies, TRON is a good choice. It has been around since 2017 and is well within the top 50 largest cryptocurrencies by market cap, so it's not as volatile as smaller cryptocurrencies. But it is a low-cost investment. The price typically ranges from about $0.05 to $0.15.
2. Fetch.ai
Fetch.ai is a blockchain platform that uses artificial intelligence and machine learning. It offers what it calls digital twins, meaning digital versions of the user that are designed to make life easier.
Digital twins have personal and business applications. Your digital twin could handle everyday tasks for you, such as finding parking options or planning your meals. For entrepreneurs, digital twins could advertise in the metaverse or set up contracts.
Fetch.ai could be a hidden gem. It's one of the more interesting and unique crypto projects, but it doesn't have a big market cap yet, and it has been trading for well under $1.
3. Proton
Proton is a payment blockchain made for purchases and peer-to-peer payments. It's capable of processing 4,000 transactions per second, and transactions are free for users.
This company aims to build verified identity records into its payment system so that all of the businesses and individuals who use Proton can have their own accounts. Identity records can be queried, but only with that user's permission.
Proton checks all the boxes for a penny cryptocurrency. It normally trades for anywhere from a fraction of a cent to $0.02. The cryptocurrency doesn't have a huge market cap yet, so it could have plenty of room to grow.
4. Harmony
Harmony is a sharding-based blockchain designed to support dApps. Through random state sharding, Harmony's network separates its database into segments called shards, which improves its overall performance.
Although Harmony is built on Ethereum (ETH 0.67%), random state sharding has helped it avoid the expensive gas fees (transaction fees) and congestion that has plagued that blockchain. Harmony's transactions have two-second finality and 1,000-times lower fees than Ethereum's.
Harmony's native cryptocurrency is its ONE token, which ranks in the top 100. The price generally ranges from $0.05 to $0.30.
5. Holo
Holo is a distributed cloud hosting marketplace for peer-to-peer applications. It's built on Holochain, an open-source framework for developing distributed apps without needing blockchain technology. These apps are called Holochain apps (hApps).
The basic idea behind Holo is that anyone can use their own computer to host hApps. In return, hosts earn HoloFuel, which is Holo's native cryptocurrency.
The Holo cryptocurrency is a placeholder and an IOU for HoloFuel. It generally trades between a fraction of a cent and $0.02. Although it has been around since 2018, 2021 was the year it took off and managed to crack the top 100.
6. Ankr
Ankr is a cryptocurrency-based cloud computing platform. It uses a globally distributed node infrastructure and has multi-chain tools, meaning tools that work across various blockchains.
There are many different uses for Ankr. Developers can use it to build their blockchain projects. Investors can earn rewards with it through crypto staking. Ankr also offers enterprise solutions, allowing companies to use its infrastructure to integrate with Web3.
In terms of price, Ankr is usually in the $0.02-to-$0.20 range. It has made it into the top 150 cryptocurrencies, so it has had some success, but it could also still keep growing.
7. Stellar
Stellar is an open-source payment network that launched in 2014. On Stellar, users can create, send, and receive digital representations of all forms of currency. The goal is to have one network that supports every financial system in the world.
For example, you could use Stellar to transfer digital representations of any fiat currency, such as the U.S. dollar or the euro. You could also use it to transfer digital representations of a digital currency, such as Bitcoin (BTC 0.24%).
Transaction fees on Stellar are paid using Stellar lumens, the platform's native token. Stellar lumens are one of the larger cryptocurrencies by market cap, but they don't cost much. The price is normally $0.15 to $0.60.
8. Chiliz
Chiliz is a cryptocurrency exchange that focuses on sports and entertainment. Its most well-known product is a fan engagement platform called Socios.
On Socios, fans have the opportunity to purchase fan tokens with their favorite sports teams. These are governance tokens, so fans who purchase them have voting rights with the teams they support. For example, a team could give holders of fan tokens the right to vote on the design of its jerseys.
The Chiliz token is the digital currency used on both the Chiliz exchange and the Socios platform. It usually trades for $0.10 to $0.50.
9. Ren
Ren is an open protocol designed to transfer any cryptocurrency token between any blockchain. This allows developers to bring tokens built on other blockchains to their projects. They can do this without using wrapped tokens, which are tokens that represent a cryptocurrency from another blockchain.
This cryptocurrency has been trading in the $0.25-to-$1 range. While it's not a small-cap crypto, it hasn't broken into the top 100 yet.
With so many low-cost cryptocurrencies on the market, there are plenty that fit the penny cryptocurrency mold. Some of them are extremely high-risk. The ones in the top 50 or so tend to be a little safer, but, like the crypto market as a whole, they're still volatile.
When buying penny cryptocurrencies, stick to small amounts and go into it with the expectation that you could lose money. Mix in more secure crypto investments, too, such as cryptocurrency stocks or large-cap coins. Hopefully, you find that penny cryptocurrency that will take off, but it's usually more of a gamble than an investment.
Lyle Daly
has positions in Bitcoin and Ethereum. The Motley Fool has positions in and recommends Bitcoin, Ethereum, and Fetch. The Motley Fool has a
disclosure policy
.