Investing in Health Insurance Stocks
Investing in businesses that offer products and services people must have can be a smart strategy. And, like it or not, health insurance ranks as one of the necessities for Americans today.
What are the top health insurance stocks to watch? And what do you need to know to get started investing in health insurance stocks? As the major health insurers might say: We've got you covered.
Top health insurance stocks for 2021
UnitedHealth Group (NYSE:UNH) – UnitedHealthGroup ranks as the biggest health insurer in the world by far. Its UnitedHealthcare unit offers health plans for employers and individuals and is also a major player in the markets for Medicare Advantage, Medicare supplemental plans, and Medicaid. The company's Optum business segment provides information and technology-enabled health services, including OptumRx pharmacy benefits management (PBM) services. While UnitedHealthcare generates more than three-fourths of the company's total revenue, Optum is the bigger growth driver for UnitedHealth Group.
Anthem (NYSE:ANTM) – Although Anthem is less than one-fourth the size of UnitedHealth Group in terms of market cap, it's still one of the largest health insurers. Anthem operates Blue Cross and/or Blue Shield plans in 14 states but is licensed to sell health insurance across the U.S. It competes in the same arenas as UnitedHealth Group, including employer and individual health plans, Medicare Advantage, Medicare supplements, and Medicaid. Anthem also operates a PBM, IngenioRx, that contributes about 18% of the company's total revenue.
CVS Health (NYSE:CVS) – You might think of CVS as a pharmacy retailer (which it is). However, the company also runs one of the largest PBMs in the country, CVS Caremark. Thanks to its acquisition of Aetna in 2018, CVS Health is a top health insurer as well. The company's healthcare benefits segment, which consists mainly of Aetna, generates more than one-fourth of CVS's total revenue. While all three of these top health insurance stocks pay dividends, CVS Health offers the most attractive dividend yield among the group.
One way to scoop up shares of all of these top health insurance stocks -- plus others -- is to buy an exchange-traded fund (ETF). Although there isn't an ETF that focuses solely on health insurers, the iShares U.S. Healthcare Providers ETF (NYSEMKT:IHF) comes close.
This ETF tracks the performance of the Dow Jones U.S. Select Healthcare Providers Index, which includes U.S. companies that provide health insurance, diagnostics, and specialized treatment. UnitedHealth Group, CVS Health, and Anthem are the three largest holdings in the iShares U.S. Healthcare Providers ETF, which also owns significant positions in other leading health insurers, including Centene (NYSE:CNC), Cigna (NYSE:CI), and Humana (NYSE:HUM).
What to look for in health insurance stocks
There are some things -- such as revenue and earnings growth -- that you should look at no matter what kind of stock you're considering. There are, however, a few specific factors to evaluate when you're considering health insurance stocks.
Revenue mix: Check to see where health insurers generate most of their revenue. Some, for example, could make more money from Medicare Advantage, while others are more heavily focused on Medicaid or commercial markets. Understanding a company's revenue mix will give you a better idea of what its growth prospects and risks are.
Medical care ratio (MCR): This ratio (also sometimes referred to as the benefit expense ratio, medical cost ratio, medical loss ratio, or medical benefit ratio) measures medical costs as a percentage of premium revenue. The higher the MCR, the less profitable a health insurer will be.
Diversification outside of health insurance: It's increasingly common for health insurers to diversify into other businesses (or other businesses to diversify into health insurance). Pay close attention to health insurers' other areas of focus since they can significantly affect potential growth prospects and risks for these companies.
Risks for health insurance stocks
Like all businesses, health insurers face risks, including the potential for economic downturns and increased competition. However, health insurance stocks also have a few unique risks, including:
Regulatory changes: The health insurance industry is highly regulated at the federal and state levels. The potential for major regulatory changes that cause challenges for health insurers is an ongoing risk. For example, should the U.S. implement a single-payer health plan in the future, health insurers would likely see many of their business opportunities evaporate. On the other hand, some major reforms present opportunities for health insurers. The Affordable Care Act (commonly known as Obamacare) expanded Medicaid programs, which increased health insurers' growth prospects in that market.
Reimbursement pressure: Even without major regulatory changes, health insurers continually face potential reimbursement pressures that can cut into their profits. Companies must secure approval for insurance premiums from state regulators, who can be reluctant to pass on higher costs to their states' residents. Medicare and Medicaid programs also set rates that can hurt health insurers' bottom lines.
Unforeseen medical costs: Health insurers set their premium rates based on expected medical costs. However, there's always the possibility that those medical costs could be much higher than anticipated. For example, the COVID-19 pandemic initially created considerable uncertainty for major health insurers and potentially could have led to a spike in medical costs. Instead, though, the pandemic resulted in delays for nonemergency medical services, which caused health insurers' medical costs to be temporarily lower than originally expected.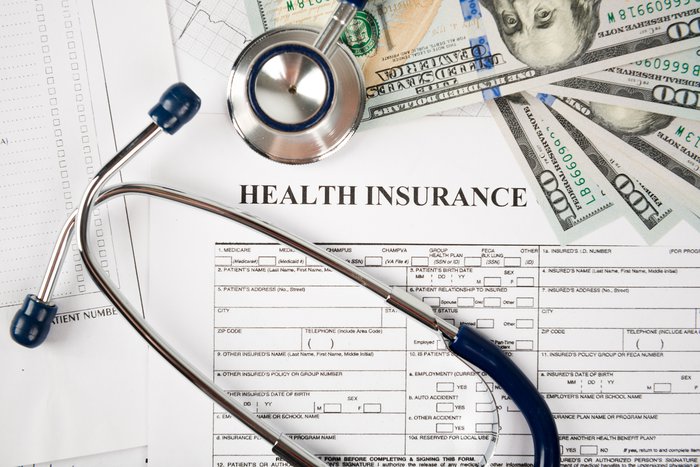 Opportunities ahead
Even with the risks that health insurers face, major opportunities lie ahead. As baby boomers age, demand for Medicare Advantage and Medicare supplemental plans is increasing.
President Joe Biden has already signed executive orders to extend enrollment for health plans established by the Affordable Care Act and to have federal agencies work to promote easier access to these plans, as well as to Medicaid. He also wants to expand Medicare to include an option that allows anyone to purchase similar health insurance and increase federal premium subsidies for Obamacare plans.
With an administration focused on significant federal healthcare reforms, the stocks of health insurers focused on Medicare and Medicaid, especially, should have plenty of room to run during the next few years.
You might like: