Investing in Marijuana Stocks
The marijuana industry is expected to triple in the next five years -- and many investors are looking to profit. As states and entire countries decriminalize or legalize cannabis and/or its components, there are loads of opportunities for entrepreneurs and existing companies.
But as in any nascent industry, there are also loads of risks and bad actors. Whether you're a first-time investor or a seasoned veteran, it pays to understand all of the moving parts. This guide will get you up to speed quickly, and we'll share a couple of the marijuana companies that we watch closely.
Best marijuana stocks in 2021
| Company | Description |
| --- | --- |
| Green Thumb Industries (OTC:GTBIF) | Marijuana grower and retailer |
| Trulieve Cannabis (OTC:TCNNF) | Marijuana grower and retailer |
| Innovative Industrial Properties (NYSE:IIPR) | Ancillary provider |
| GrowGeneration (NASDAQ:GRWG) | Ancillary provider |
| Scotts Miracle-Gro (NYSE:SMG) | Ancillary provider |
| GW Pharmaceuticals (NASDAQ:GWPH) | Biotech |
Green Thumb Industries
Green Thumb Industries (OTC:GTBIF) benefited from tremendous growth in its home state of Illinois throughout much of 2020. Illinois' legal adult-use recreational marijuana market opened for business at the beginning of the year.
The company owns retail cannabis stores in 12 states across the U.S. and operates 13 manufacturing facilities. Green Thumb holds licenses for 96 retail cannabis locations but has opened only a little over half that many stores. That, along with the opportunity to expand into additional states (especially New Jersey, with its new recreational marijuana market), gives the company a significant growth runway.
Trulieve Cannabis
Trulieve Cannabis (OTC:TCNNF) focuses primarily on the Florida medical cannabis market. And it dominates in the Sunshine State with roughly 50% of total sales.
The cannabis grower and retailer has been consistently profitable since 2017, an achievement few other marijuana companies can claim. Its sales and earnings continue to soar. Trulieve's next big growth opportunity is in Massachusetts, where it expects to enter the state's recreational marijuana market in 2021.
Innovative Industrial Properties
There's one big downside to marijuana being illegal at the federal level in the U.S.: Cannabis companies can't easily secure capital from banks or financial institutions. However, that creates a big opportunity for Innovative Industrial Properties (NYSE:IIPR), which buys properties from U.S. medical cannabis operators and then leases the properties back to them. This gives the cannabis operator much-needed cash. And being in the landlord business gives IIP a steady revenue stream.
The COVID-19 pandemic disrupted IIP's business a little, though, with three tenants receiving temporary rent deferrals due to coronavirus-related financial headwinds. But the company has still been able to deliver phenomenal growth during the pandemic. It's highly profitable. Also, because the company is organized as a real estate investment trust (REIT), IIP must return at least 90% of its taxable income to shareholders in the form of dividends.
GrowGeneration
The booming U.S. cannabis industry has created a fast-growing market for supplies for hydroponics (growing plants without soil in liquid nutrient solutions) and organic gardening. GrowGeneration (NASDAQ:GRWG) is the largest specialty retail chain focused on this market.
While much of GrowGeneration's business is catering to cannabis growers, the company also sells to other types of gardeners. GrowGeneration has seen a surge in customers who have jumped into organic gardening at home due to the COVID-19 pandemic.
Scotts Miracle-Gro
Scotts Miracle-Gro (NYSE:SMG) is another company benefiting from the same trends that have boosted GrowGeneration's sales. The company's Hawthorne Gardening subsidiary ranks as a leading supplier of hydroponic gardening products to the cannabis industry.
Although Hawthorne is the primary growth driver for Scotts, the company still makes well over half of its total revenue from sales of its consumer lawn and garden products. This business has also benefited from the COVID-19 pandemic.
GW Pharmaceuticals
In 2018, GW Pharmaceuticals' (NASDAQ:GWPH) Epidiolex became the first drug made from a cannabis plant to be approved by the U.S. Food and Drug Administration (FDA). Sales of Epidiolex routinely surpassed expectations in its initial approved indications, treating Dravet syndrome and Lennox-Gastaut syndrome, both of which are rare forms of childhood epilepsy. The cannabis-focused biotech saw new patient starts for Epidiolex slow slightly with the COVID-19 pandemic, but it continued to deliver strong revenue growth.
In August 2020, GW won FDA approval for Epidiolex in treating tuberous sclerosis complex (TSC), a rare disease whereby benign tumors grow in vital body organs. This opens up a significant new market to the company, as around 50,000 people in the U.S. and roughly 1 million people worldwide have the disease.
Related topics
3 key things to know about marijuana stocks
Let's first cover some of the most important things you need to know to get started with investing in marijuana stocks:
1. There are three broad categories of marijuana stocks.
Marijuana growers and retailers cultivate and package cannabis products and sell them to consumers.
Ancillary providers provide products and services to cannabis companies.
Biotechs develop and market cannabis-based drugs.
2. There are two primary cannabis markets.
Medical cannabis is for patients who use cannabis or cannabis extracts to treat health conditions. These patients must have recommendations from physicians, or in some cases prescriptions, to purchase medical cannabis.
Recreational cannabis is for customers who use marijuana or cannabis extracts for enjoyment rather than for health benefits. This market is sometimes referred to as the adult-use market because only people 18 and older are allowed to use cannabis (in areas where it's legal).
3. Geography is tremendously important.
Many more countries have legalized medical cannabis is legal in than recreational cannabis. In the U.S., cannabis remains illegal at the federal level. However, a growing number of states have legalized medical cannabis and recreational cannabis. The geographical locations where a given company operates is tremendously important for its growth prospects. For example, the larger and faster-growing U.S. market has enabled several U.S.-based cannabis companies to deliver stronger financial performances than their Canadian counterparts. We cover this topic in depth in our review of marijuana legalization around the world.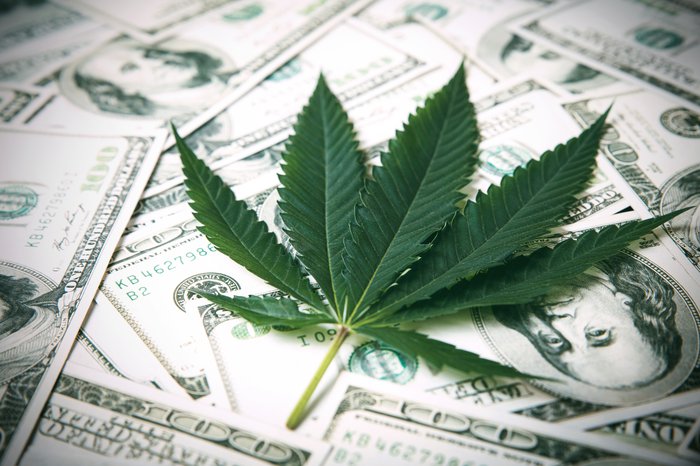 Impact of COVID-19
The COVID-19 pandemic has affected nearly every part of the global economy, including the cannabis industry. In many U.S. states, cannabis dispensaries have been designated as essential businesses. Cannabis sales boomed in some states during the first few months of the coronavirus outbreak as people sought ways to cope with the anxiety caused by lockdowns and the resulting economic chaos.
This trend boosted business for marijuana growers and retailers serving these states. It also helped ancillary providers supplying gardening and other products to these companies.
However, some cannabis companies were hit hard by the pandemic. For example, recreational cannabis retailers in tourist destinations such as Las Vegas saw their customer traffic dwindle as people avoided travel. Some of these companies started focusing on home delivery to generate revenue.
The top cannabis-focused biotech experienced challenges promoting its products to healthcare professionals. Many sales calls had to be conducted virtually, and new patient starts slipped as people delayed doctor visits.
But, Really, Should I Buy Marijuana Stocks?
We just went step-by-step through how to invest in cannabis, but just because there's a trendy new sector with lots of press and potential growth doesn't mean you need to put your hard-earned money in it. After all, if you buy broad index funds, you're covered no matter what sector of the stock market does well.
Think through the pros and cons as you read on: Should You Invest in Marijuana Stocks?
You might like: