Technological advances have democratized outer space, transforming the cosmos from a domain once dominated by government entities and creating new opportunities for the private sector. The private sector has responded enthusiastically, giving investors a lot of choices when thinking about investing in space.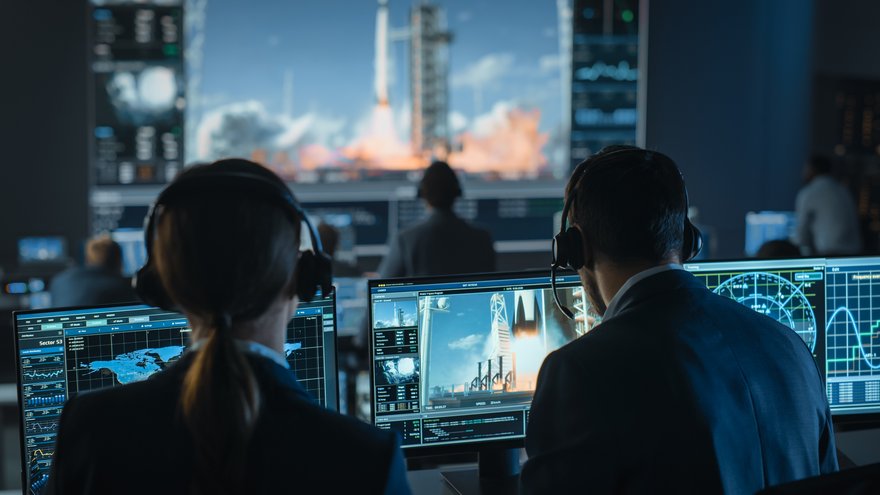 Image source: Getty Images
Space investors can pick among established defense titans, narrowly focused start-ups, companies building things in the heavens and those transporting those products into orbit. The potential is vast. Morgan Stanley believes space could be a $1 trillion industry by 2040.
There's a lot of risk here since this is literally rocket science. And even the best in this business experience trial and error as they bring new innovative products online. Some companies will almost inevitably fail to reach their lofty goals.
The market is rapidly growing, but the number of potential customers for these businesses is still relatively small, and the government still has a major role in determining what gains altitude.
But for those who believe they have the right stuff and are willing to tolerate the risk in hopes of reaping big rewards, here are some of the more intriguing options for space investors.
Top Space Stocks to Watch
| Company | Ticker | Description |
| --- | --- | --- |
| Lockheed Martin | (NYSE:LMT) | The world's largest defense company has a substantial space business, including launch and satellite manufacturing capabilities. |
| Virgin Galactic Holdings | (NYSE:SPCE) | Space tourism stock backed by Richard Branson. Hopes to be shuttling people to the outer reaches of Earth's orbit by year's end. |
| Rocket Lab USA | (NASDAQ:RKLB) | Launch specialist that is attempting to vertically integrate the space supply chain. |
| Aerojet Rocketdyne | (NYSE:AJRD) | One of the nation's primary suppliers of rocket engines. |
| Leidos Holdings | (NYSE:LDOS) | Large government services provider that is rapidly expanding its space business. |
Lockheed Martin
Lockheed Martin is best known as the maker of the F-35 Joint Strike Fighter, but the company also has an extensive space business focused on the manufacture of satellites and missiles, as well as a massive launch business via a joint venture with Boeing (BA 2.58%).
Lockheed historically has focused on business for the Pentagon and NASA, although it does have some commercial customers. Its space unit gives it exposure to some of the fastest-growing development areas in defense, including hypersonic missiles able to travel at more than five times the speed of sound.
Lockheed Martin had hoped to expand its space presence via an acquisition of Aerojet Rocketdyne, but the company walked away after hearing regulators object to the power the combination would have. Even without Aerojet, space accounts for more than 15% of company revenue.
Virgin Galactic
Virgin Galactic is focused on space tourism. Founded by serial entrepreneur Richard Branson, the company has been public since a 2019 deal to merge with a special purpose acquisition company (SPAC) run by another famous investor, Chamath Palihapitiya.
However, Virgin Galactic has run into some turbulence as it attempts to ready its spaceship for commercial service. The company missed its target to begin flights in time for Branson's 70th birthday in July 2020.
Assuming Virgin Galactic finally gets airborne, the company has a backlog of more than 700 people willing to pay as much as $450,000 for a few minutes of weightlessness. The question for investors is whether Virgin Galactic will ever be able to give them that ride and whether it can do so profitably as a business.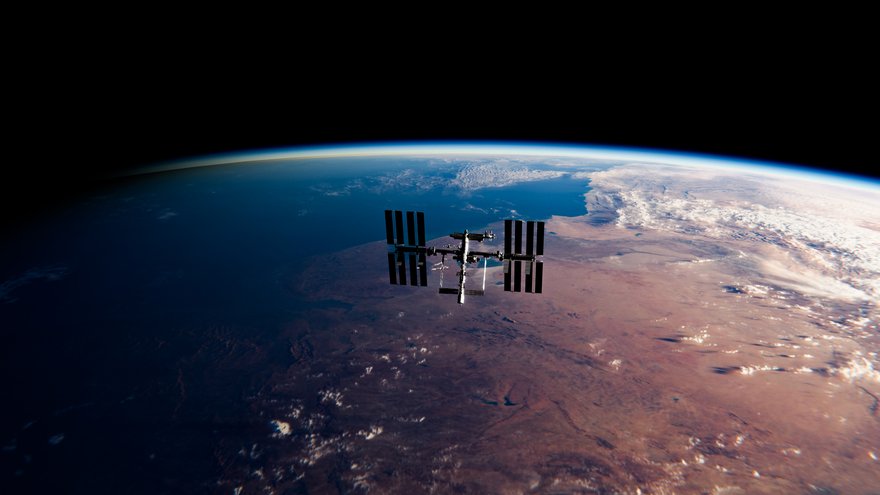 Image source: Getty Images
Rocket Lab USA
Rocket Lab is another relative newcomer to public markets. The company is focused on launching small satellites into space, but it is investing to expand its offering to include larger launches, and it also is adding related services such as satellite manufacturing and components.
This is a competitive market, but Rocket Lab is a low-cost provider and is currently conducting commercial launches, putting it out in front of some of its would-be competitors. Space is full of risk for young companies, but Rocket Lab looks like a potential winner for investors who are looking to add a little space speculation to a diversified portfolio.
Aerojet Rocketdyne
There are only two U.S.-based companies that manufacture the engines needed to propel big objects into space. One of them, Orbital ATK, was acquired by Northrop Grumman (NOC 1.21%). Aerojet is the other, and is the only investable option for those looking for a propulsion specialist.
Aerojet makes the solid and liquid rocket propulsion systems used in missiles, rockets, and other aerospace applications. It is an important niche in the overall space landscape.
It's hard to say how long Aerojet will be an investable option. The company tried to sell itself to Lockheed Martin, but that deal was rejected by regulators last year due to fears about competition. Aerojet is now attempting to walk down the aisle again, agreeing in December 2022 to be acquired by L3Harris (LHX 3.0%). It remains to be seen whether the government signs off on the transaction.
Leidos Holdings
Leidos is the largest of the so-called "Beltway Bandits," defense companies that specialize in providing IT and consulting services, and not weapons, to government customers. For Leidos, this means a strong and growing business serving NASA, the Pentagon, and other agencies interested in space.
Leidos bulked up its space capabilities with its 2020 purchase of Dynetics, an engineering and consulting firm that dates back to the original U.S. space race of the 1960s and is a close partner with NASA.
Today, Leidos provides a range of space-based services, including managing space missions, designing and manufacturing rocket payloads, and providing the electronics and know-how to communicate with those payloads.
The biggest name in space-tech you can't invest in
Unfortunately for investors, one of the biggest names in space is not on this investment list. Elon Musk's SpaceX is perhaps the most successful of the next-generation space start-ups and has numerous government contracts. SpaceX -- and not one of the established defense contractors -- is currently ferrying astronauts from U.S. soil to the International Space Station, and SpaceX has a large satellite business as well.
Musk has said he has no intention of taking SpaceX public, although he could one day float the company's space-based Internet service, Starlink. For now, however, there is no direct way for retail investors to buy into SpaceX.
Buy the whole universe
Given the risks that come with space -- and the fact that so many of these companies are young and not fully proven -- investors might want to consider buying into space via an exchange-traded fund, or ETF, gaining exposure to the sector without having to pick one winner. Space-focused ETFs include Procure Space (UFO 2.65%), ARK Space Exploration and Innovation (BATS:ARKX), and SPDR S&P Kensho Final Frontiers (NYSEARCA:ROKT).
Are space stocks right for you?
Space is exciting, but it's dangerous. That's also true about most of these stocks. There is amazing, world-changing potential in a lot of these businesses, but there's also a significant risk that one or more of them will fail to get the tech exactly right and never live up to their potential.
For investors looking for moonshots, space stocks might be a good choice. Just understand the risks that come with charting new horizons, and keep space stocks to a small, speculative part of a broad portfolio.
Related Investing Topics
Lou Whiteman
has positions in L3Harris Technologies, Leidos, Lockheed Martin, and Rocket Lab Usa. The Motley Fool recommends Lockheed Martin and Rocket Lab Usa. The Motley Fool has a
disclosure policy
.