Investing in Transportation Stocks
Moving people and things from place to place is a big business, and many different transportation companies aim to get you and your stuff where you want it. By investing in the stocks of those companies, you can profit from transportation. Below, we'll look more closely at transportation stocks and how best to invest in them.
What are transportation stocks?
Transportation stocks fall into the industrials sector, which includes a wide array of makers of heavy equipment as well as providers of key business services. You'll find the following businesses in the transportation industry:
Airlines, which move passengers by air
Air freight companies, which fly cargo
Railroads, which move passengers and freight by train
Trucking companies, which move goods by road
Marine shipping companies, which move products by sea
Logistics companies, which come up with the best combination of modes of transportation to move things quickly and efficiently
Service providers that help other companies with all of these modes of transportation, such as airport operators, marine ports, and private toll-road companies
Some companies that move things don't get treated as transportation stocks. For instance, pipeline companies that move crude oil and natural gas from production areas to central markets are considered part of the energy industry. Similarly, the companies that deliver water and natural gas to your home or business have their own category as utility stocks.
Some top-notch transportation stocks
Among the best-known transportation stocks are the following: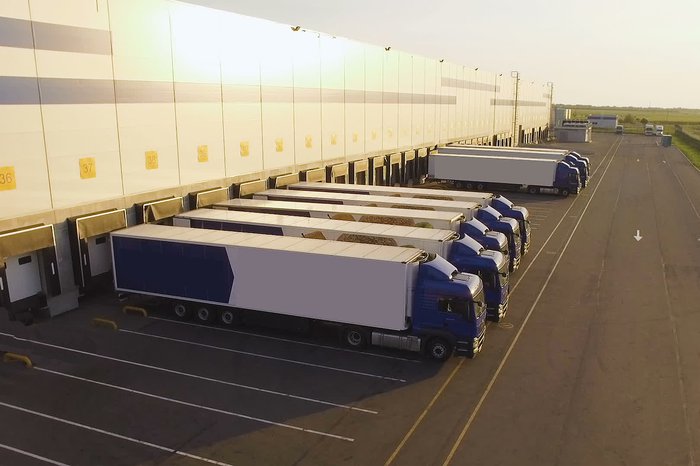 How to evaluate top transportation stocks
You'll see some commonalities if you invest in transportation stocks. To assess how these companies will fare, keep the following in mind.
Fuel costs
Transportation companies use a lot of energy to get things where they need to go. They're therefore sensitive to crude oil prices and fuel costs. Whether they use jet fuel for planes, diesel for trucks and trains, or a combination of electricity and natural gas to run updated equipment, the best transportation companies seek to be as fuel-efficient as they can be.
Debt
It's expensive for transportation companies to buy the equipment they need. Financing purchases through long-term debt can be smart, but the best companies keep their debt levels from getting unsustainably high.
Economic strength
When the economy is strong, transportation companies tend to do well, because plenty of people and businesses want to ship things. But shipping demand can fall dramatically during tough economic times. Investors have to get used to the ups and downs of the transportation industry in response to changing conditions in the global economy.
Competition
It's common for several companies to fight for the same group of customers. For instance, even just in the U.S., you'll find carriers like American Airlines Group (NASDAQ:AAL), Southwest Airlines (NYSE:LUV), and JetBlue (NASDAQ:JBLU) fighting against Delta and their other peers. With airlines, comparing how full each company's planes are and whether they're making profits can tell you a lot about which players are strong and which are weak. Similar looks at key metrics like capacity and profitability in other parts of the transportation sector can be equally valuable in assessing whether one stock is better than another.
Related topics
Airline stocks
An important part of the economy that is greatly influenced by global recession and expansion trends.
Construction stocks
A wide range of businesses of all different shapes and sizes that contribute to different parts of the project process.
Defense stocks
Focused on one customer, the U.S. government, these companies offer investors some predictability.
Are transportation stocks for you?
Transportation stocks can make a valuable contribution to your stock portfolio. With direct exposure to the state of the economy, transportation stocks have a reputation for signaling whether good times or bad lie ahead.
You might like: