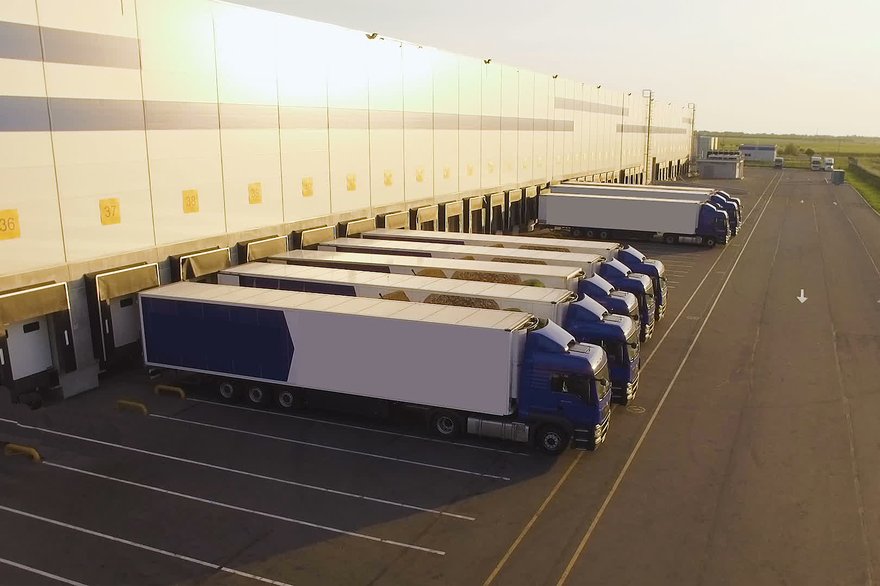 Image source: Getty Images
Moving people and things from place to place is big business, and many different transportation companies can take you and your stuff wherever you want. By investing in the stocks of those companies, you can profit from transportation.
Transportation companies have been in the news of late due to supply chain bottlenecks that have caused a wide range of companies to revise estimates. Ports, railroads, and truckers have been affected. The strong demand has helped pricing power, but labor shortages have led to higher costs and limited the upside for these stocks.
Below, we examine the top transportation stocks and explain how best to invest in them more than three years after the COVID-19 pandemic disrupted not just transportation, but many of the big shippers that use their services.
What are transportation stocks?
Transportation stocks are those of companies categorized as industrial businesses, which include everything from heavy equipment makers to transportation services providers. The following types of businesses are included in the transportation industry:
Airlines, which fly passengers.
Air freight companies, which fly cargo.
Railroads, which move passengers and freight by train.
Trucking companies, which haul goods by road.
Marine shipping companies, which move products by sea.
Logistics companies, which use a variety of transportation modes to ensure things are moved quickly and efficiently.
Service providers, such as airport operators, marine ports, and private toll-road companies, which help other companies to provide all modes of transportation.
(Not all companies that move things are treated as transportation stocks. For example, pipeline companies that move crude oil, natural gas, and water are classified as energy or utility stocks.)
COVID-19's effect on the transportation industry
The COVID-19 pandemic significantly affected the global transportation industry, and its effects are likely to linger for years. Airline revenues declined by 70% or more in 2020, leaving carriers scrambling to raise cash to survive. For example, American Airlines (AAL -1.08%) added $22 billion in new debt during the pandemic. It will take years for airlines to rebuild their balance sheets. Domestic air travel demand returned in 2021, but higher-margin international and corporate travel is only now beginning to return.
Other transportation sectors have fared better. The pandemic-related growth in e-commerce has increased shipping volumes for both UPS (UPS -0.13%) and FedEx (FDX 2.19%). Even when the pandemic is over, e-commerce is expected to remain popular, which means the revenues of these companies will continue to grow.
Some top-notch transportation stocks in 2023
Among the best-known transportation companies are the following:
United Parcel Service (UPS

-0.13%

): An industry leader in package delivery, UPS ships billions of packages and documents every year by land, sea, and air. UPS also maintains a network of stores, customer centers, and drop boxes.
Union Pacific (UNP

-0.74%

): This industrial railroad has an extensive network of tracks in the western two-thirds of the U.S., with several different routes between the Mississippi River and the Pacific Ocean. Union Pacific ships everything from coal and chemicals to crops and cars.
J.B. Hunt Transport Services (JBHT

-1.2%

): With a massive coverage network, this trucking company serves the U.S., Canada, and Mexico. J.B. Hunt's partner network also offers modes of transportation other than trucking, which ensures that customers can transport things in the most efficient way possible.
Kirby (KEX

0.49%

): This U.S. tank barge operator uses the entire Mississippi River watershed as a conduit for moving goods through the U.S. heartland. Kirby delivers bulk liquids to customers on the west, east, and Gulf of Mexico coasts, as well as Alaska and Hawaii.
How to evaluate top transportation stocks
To assess the merits of transportation companies, keep the following factors in mind.
Fixed and operating costs
Transport companies tend to have high fixed costs, which are the costs that remain the same regardless of the quantity of goods or services sold. The best transportation companies keep their fixed costs under strict control.
A transportation company's operating ratio -- its operating costs as a percentage of revenue -- is also important. Operating costs differ from fixed costs because they vary in direct proportion to the quantity of goods or services sold.
Most transportation companies use a lot of energy, so their financial performance is directly linked to the price of crude oil. Whether the company needs jet fuel for planes, diesel fuel for trucks and trains, or a combination of electricity and natural gas to operate industrial equipment, the best transportation companies prioritize maximizing their fuel efficiency.
Indebtedness
With high fixed costs, transportation companies need a lot of money to buy or create needed equipment. Many choose to finance capital expenditures using long-term debt, but the best transportation companies are careful to keep their debt at manageable levels.
Competitive strength
You can evaluate a company both on a stand-alone basis and in comparison to its competitors. Competition in the transportation sector can be fierce, with many companies fighting to serve the same customers. Using the U.S. airline industry as an example, carriers such as American Airlines, Southwest Airlines (LUV -0.31%), Delta Air Lines (DAL 0.03%), and JetBlue (JBLU -0.73%) are all competing to take you where you want to go.
Are transportation stocks right for you?
When the economy is strong, transportation companies tend to perform well because plenty of people and businesses want to travel and ship things. But travel and shipping demand can fall dramatically during tough economic times, so transportation stocks are best suited to investors who are comfortable with cyclicality.
Transportation stocks provide direct portfolio exposure to the state of the economy and have a reputation for signaling whether good times or bad are ahead.
Lou Whiteman
has positions in Delta Air Lines. The Motley Fool has positions in and recommends FedEx and Union Pacific. The Motley Fool recommends Delta Air Lines, Southwest Airlines, and United Parcel Service. The Motley Fool has a
disclosure policy
.