Investing in Internet of Things Stocks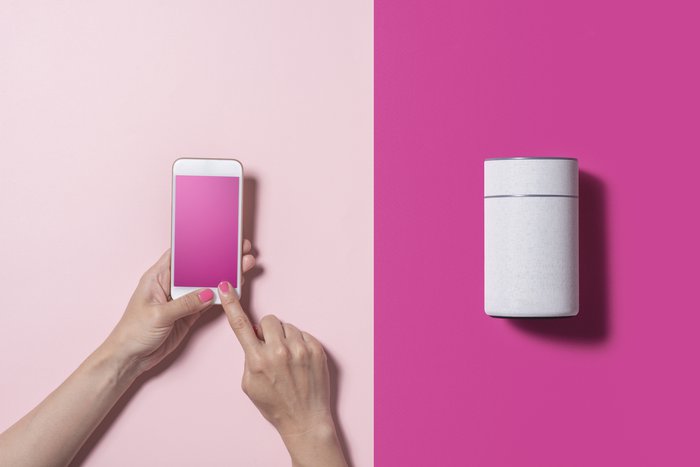 Computers and smartphones aren't the only devices connecting to the internet. Everyday objects such as light bulbs, TVs, major appliances, and even doorbells are increasingly featuring internet connectivity. The Internet of Things (IoT) comprises all these devices and objects, all communicating with each other and with data centers over the internet.
Investing in IoT is tricky because so many companies are involved in its various aspects, including businesses that make or provide:
Consumer devices such as fitness trackers, connected security cameras, and smart speakers
Sensors, chips, and other hardware that serve the industrial and commercial markets
Software platforms for managing IoT devices
Cloud computing services for the processing power needed to churn through all the data IoT devices generate
The COVID-19 pandemic has complicated matters further. On the consumer side, a weak economy and job losses during the pandemic hurt consumer spending in some areas, but gadgets and devices have escaped much of the pain as people spend more time at home.
On the commercial side, temporary business shutdowns, pandemic-driven bankruptcies, and general cautiousness on spending during an uncertain economic environment could put pressure on IoT demand.
Despite the pandemic, the long-term story remains bright. Many companies are focusing on IoT, because the Internet of Things is a growth business. IDC estimates that total spending on consumer and industrial IoT technology and services will surpass $1 trillion by 2022, growing at a double-digit rate. That's a massive pie, and it's expanding quickly, although that estimate may now be overly optimistic given the pandemic.
Top Internet of Things stocks
There are many ways to invest in IoT. Here are five options, ranging from a tried-and-true tech giant to smaller pure-play companies.
| IoT Stock | Description |
| --- | --- |
| Cisco Systems (NASDAQ:CSCO) | The leading provider of enterprise networking hardware |
| Alarm.com (NASDAQ:ALRM) | Cloud-based platform for managing connected home and business devices |
| Dexcom (NASDAQ:DXCM) | A maker of glucose monitoring medical devices |
| Impinj (NASDAQ:PI) | A maker of radio-frequency identification (RFID) products |
| Global X Internet of Things ETF (NASDAQ:SNSR) | An exchange-traded fund that includes a wide array of IoT companies |
Source: Company websites
1. Cisco Systems
Cisco Systems (NASDAQ:CSCO) is the leading provider of enterprise networking hardware. Because its products form the backbone of the internet, the tech giant benefits from the explosion of internet-enabled devices.
Cisco sells networking hardware designed for handling large numbers of connected devices, including rugged, durable products aimed at industrial applications. On the software side, Cisco provides the Cisco Kinetic platform and other tools for managing IoT data and devices.
Cisco is also one of the largest cybersecurity companies. The company offers hardware, software, and services aimed at securing networks against threats, including those specifically targeting IoT systems.
Cisco is a low-risk means of investing in IoT. The company is supremely profitable, having generated adjusted net income of $13.7 billion on revenue of $59.3 billion in fiscal 2020. Cisco is sensitive to global economic conditions given that its customer base includes many large companies, organizations, and governments, but investing in the stock is a good way to gain exposure to IoT without taking big risks.
This sensitivity to economic conditions is playing out during the pandemic, with the company experiencing a pause in demand from some customers as they grapple with economic uncertainty. However, the company's recent guidance calls for a significant improvement in sales growth, a sign that Cisco is starting to turn the corner.
The pandemic has put pressure on Cisco's sales, but the long-term story hasn't changed. When this crisis has passed, Cisco will remain as dominant as ever.
2. Alarm.com
While Cisco's market cap exceeds tens of billions of dollars, cloud software provider Alarm.com (NASDAQ:ALRM) is valued at just a few billion dollars. Its small size makes it riskier than the tech giant, but the company has plenty of growth potential.
Alarm.com provides a cloud-based software platform for managing a connected home or business. Subscribers use the software to manage internet-enabled devices, including security cameras, lights, locks, thermostats, and a range of other supported products.
Alarm.com partners with service providers to sell its platform to consumers and businesses. The company currently works with over 9,000 service providers and has more than 6.8 million subscribers. Revenue was up 19% in 2019 to $502.4 million, and the company was profitable.
Alarm.com expects the global smart security market to grow to $21 billion by 2022, expanding by 24% annually. With only a small fraction of homes currently using Alarm.com's platform, the IoT company has a long growth runway.
The pandemic has created some challenges. Social distancing guidelines led many of Alarm.com's service provider partners to have trouble selling and installing systems early in the pandemic, with installation rates dropping once stay-at-home orders were put in place. That situation has now been largely resolved, as partners have been able to work around the challenges posed by the pandemic.
Alarm.com may also feel some pain from some of its business customers failing. Small businesses are hit especially hard by recessions, and the current recession may be long and painful if the pandemic can't be brought under control, or if meaningful economic stimulus doesn't arrive.
The next couple of years may be rocky for Alarm.com, but the smart-home trend is unlikely to be killed off by the pandemic.
Did you know?
Total spending on consumer and industrial IoT technology is expected to pass $1 trillion by 2022.

3. Dexcom
The Internet of Things goes far beyond consumer devices. Dexcom (NASDAQ:DXCM) is focused on diabetes management, specifically medical devices for continuous glucose monitoring. The company's G6 system includes an autoapplicator, a sensor and transmitter, and a touchscreen receiver displaying real-time glucose data. Compatible smartphones and smartwatches can also be used to display data.
The number of people in the U.S. with diagnosed diabetes grew from 1.58 million in 1958 to 23.35 million in 2015, according to data from the Centers for Disease Control. Dexcom estimates that market penetration for continuous glucose monitoring for people on intensive insulin therapy is 35% to 40% for type 1 diabetes and just 15% for type 2 diabetes.
The combination of growing rates of diabetes and the transition to continuous glucose monitoring will give Dexcom plenty of growth opportunities in the coming years. In 2019, Dexcom's revenue grew 43% to $1.48 billion.
Dexcom benefited from the shift to telemedicine early in the pandemic, but it also expected a negative impact on the acquisition of new patients. Dexcom pulled its guidance in April to reflect this uncertainty, but it reinstated its guidance in July. The company expects to grow revenue by 29% in 2020 despite the pandemic's impact.
People with underlying medical conditions, including type 2 diabetes, are at higher risk of developing severe cases of COVID-19. This could prompt more people to turn to continuous glucose monitoring in the long run.
Dexcom has historically traded at expensive multiples, but for those willing to take on some risk to gain exposure to both IoT and healthcare, it's a stock to consider.
4. Impinj
Impinj (NASDAQ:PI) specializes in solutions involving radio-frequency identification, or RFID. Impinj's RFID tags are used by retailers, manufacturers, and logistics companies to track inventory and assets.
The market for RFID products, including tags, readers, software, and services, was worth $11 billion in 2018, according to IDTechEx, and it's expected to grow to $13.4 billion by 2022. Apparel retail is so far one of the biggest markets by volume for RFID technology, with around 8 billion RFID labels used in 2018 to tag apparel items.
Apparel retailers were hit hard by the pandemic, with many stores forced to close their doors during stay-at-home orders. Multiple apparel retailers have already gone bankrupt, including J.C. Penney, Tailored Brands, J. Crew, and Neiman Marcus.
This is obviously a problem for Impinj, and it has hurt the company's results. Impinj's revenue was still cratering as of the third quarter of 2020, and a recovery may take a long time with the retail industry in disarray.
Impinj still has some growth opportunities created by the shift to e-commerce. While most of the company's end markets aren't looking great, bright spots include omnichannel retail, supply chain, and logistics.
Impinj estimates that just 0.1% of connectable items are connected today. In the long run, trillions of consumable objects, ranging from food packaging to tires, could be tracked using RFID technology. Each RFID endpoint costs just pennies, making the technology economical for a wide array of use cases.
Impinj is a small company, with just $152.8 million of revenue in 2019. It has shipped over 30 billion RFID endpoints over its lifetime, and that number could rise substantially in the coming years. Impinj is far from a sure thing as an investment, but it's a company to watch in the IoT space.
5. Global X Internet of Things ETF
If picking individual stocks isn't your thing, you can still gain exposure to IoT by investing in the Global X Internet of Things (NASDAQ:SNSR) exchange-traded fund. This ETF holds positions in dozens of IoT-related companies; Dexcom represents one of its larger holdings. Others include semiconductor companies that make chips for IoT devices, companies that make the devices themselves, and tech giants such as Cisco and IBM (NYSE:IBM).
Using this ETF to invest in IoT gives you some exposure to riskier stocks that could soar in the coming years while providing enough diversification to protect you if any one stock turns out to be a dud. Diversification may be especially important given the risks posed by the pandemic.
A long-term growth industry
It's clear that an ever-increasing number of everyday objects will connect to the internet in the coming years. Some will be more gimmicky than anything else; a toaster doesn't really need a wireless chip. But applications such as home security, asset tracking, and management of chronic diseases will provide plenty of growth opportunities for a wide variety of companies.
Related investing topics
You might like: