Real estate lead generation is the lifeblood of any healthy real estate business. Real estate agents need a steady flow of new clients to keep closing home sales. Likewise, real estate investors must continue finding new deals to increase their business.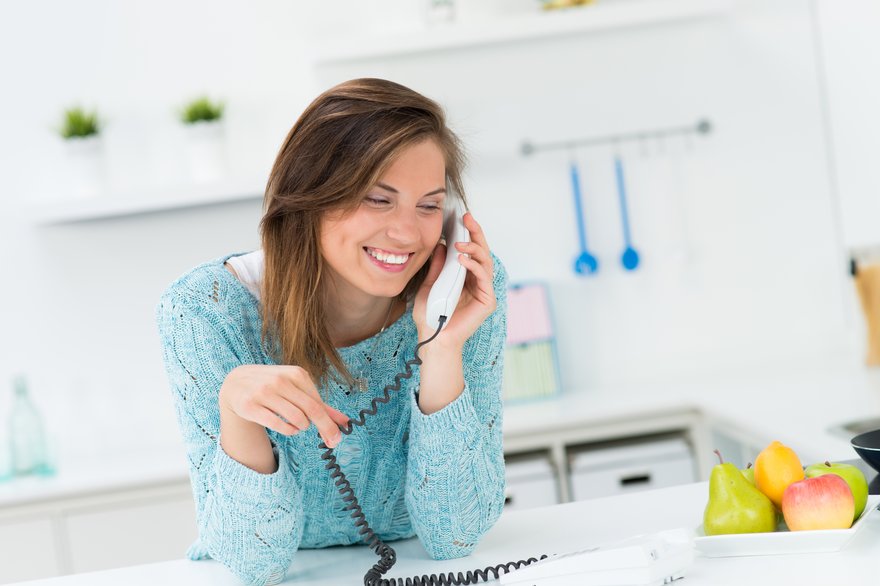 Source: Getty images
This real estate lead-generation guide will provide tips on finding more real estate investment opportunities and prospective clients for real estate professionals. We'll explore the different types of marketing strategies used to generate leads. The guide will also provide tips on the many ways to generate leads to help real estate investors increase their residential or commercial real estate opportunities. Many techniques are helpful for real estate agents to expand their client base and generate more sales.
What is real estate lead generation?
Real estate lead generation is a marketing process to bring in prospective clients or deals. It attracts interest to help develop a pipeline for future sales or investments. Steady lead generation is essential for a successful real estate business. It can help real estate investors maintain a steady deal flow while enabling agents to gain more listings and new clients.
There are two marketing processes for generating leads: outbound and inbound. Outbound marketing tries to push a message out to potential customers. Outbound marketing activities include trade shows, seminars, cold calling, email blasts, and direct mailers. The idea behind outbound marketing is to cast a wide net in hope that the message resonates with prospects. Outbound marketing is often costly and has a relatively low success rate and return on investment.
Inbound marketing involves creating content or using social media to increase brand awareness. Building an online brand to generate leads through inbound marketing can take time. However, it can be a low-cost, high-return investment when done right.
Real estate agents and investors can successfully generate leads through both strategies. Here are some ideas on how to use various marketing tactics to generate leads for your real estate business.
1. Cold calling
Cold calling is an outbound sales tactic of making unsolicited phone calls to generate leads. On the plus side, it's inexpensive, only costing the time to research the prospect's number and make the calls. On the downside, it has a low success rate. The average cold caller will need to make 18 calls to reach one potential client and complete an average of five successful follow-up calls to make a deal. Because cold calling costs more time than money, it's an excellent place to start generating real estate leads.
2. Direct mailer
Like cold calling, a direct mailer casts a wide net in search of leads. There are many ways to do a direct mailer. For example, agents can mail a postcard to all houses in a particular neighborhood asking if they know anyone seeking to buy or sell a home. Agents can also write letters to all homeowners on the street of their most recent sale providing details of the deal with a testimonial from the seller. Investors can also send letters to property owners asking if they're thinking of selling. Direct mailers tend to be a bit more costly (e.g., buying addresses and printing the mailer) and don't often generate very many leads. Still, they're one way to find new prospects.
3. Send an email blast
Sending an email blast is another outbound marketing technique that takes a broad approach to generate leads. You can email prospects about your current home listings or real estate deals to gain new leads. Email blasts can also be part of an inbound marketing strategy to push your content to a wider audience. Email blasts are inexpensive and can be a good way to keep in touch with prospects, especially if you blend valuable content with calls to action.
4. Put up signage
Signage can be an easy way to generate real estate leads. For example, real estate agents can put signs with contact information in front of a listing to draw prospects to an open house. Meanwhile, real estate investors can buy a billboard to let passersby know they're seeking to purchase homes in the area. Signage has a modest cost, but it's hard to track whether it generates leads. However, it can potentially reach a broad audience.
5. Buy ads on traditional media sources
Traditional media (e.g., TV, radio, and print) can be a good source of real estate leads. For example, real estate investors can consider buying a newspaper ad in a place where they are looking to purchase properties. Meanwhile, real estate agents also can consider doing a TV or radio ad to spread the word about their services. Although traditional media ads are costly and it's not easy to determine success rates and returns, they can help real estate professionals reach a wider audience and potentially generate lots of leads.
6. Knock on doors
Knocking on doors is a lot like cold calling. Real estate agents can go door to door in a neighborhood asking homeowners if they're interested in selling or know someone looking to buy or sell a home. Meanwhile, real estate investors can inquire if a building owner has considered selling. Going door to door is not an easy way to generate leads and will likely meet with lots of rejection. However, it will occasionally produce a prospect and doesn't cost much. One option to improve the likelihood of getting leads from knocking on doors is to give everyone a gift attached to your business card, such as some candy or a small gift card.
7. Host an open house
Hosting an open house is a potentially low-cost way to generate real estate leads for agents and house-flippers. Request that all visitors fill out a brief questionnaire to gather their contact information and give them a business card before leaving. Offer people complimentary food and beverages to make them feel welcome. Follow up with everyone shortly after the open house ends. They might not be looking to buy or sell a home right now, but a memorable open house experience could make you the first person they contact when they're ready.
8. Build a social media presence
Being active on social media can help generate real estate leads for little to no cost. For example, if you are a real estate agent, consider posting listings on your Facebook page and offering tips on how to stage a home to prepare it for sale. Meanwhile, real estate investors can consider posting details on the deals they've invested in and offer insight into what makes a deal attractive. Although it can take time for an inbound social media strategy to pay dividends, it's a low-cost and potentially high-return way to generate real estate leads.
9. Start a blog
Writing a blog is an inbound marketing strategy to generate leads. The idea is to write content that prospects find helpful. For example, if you're a real estate agent, consider writing about the current state of your local real estate market, providing prospective buyers and sellers with recent stats on home sales. Meanwhile, a real estate investor might consider writing about recent deals or current market conditions. Writing a blog doesn't cost much more than time, but it can reap big rewards in generating leads if you consistently provide prospects with valuable content.
10. Create video content
Like writing a blog, creating video content is an inbound marketing strategy designed to provide valuable information to prospects. You can create a video of a property you currently have listed or walk potential investors through a deal you're working to close. Producing quality video content is essential so you don't turn off potential clients. Video content can have a huge payoff, especially if it goes viral.
11. Sign up for a lead generation service
Many offline and online services provide real estate professionals with qualified leads. For example, real estate agents can sign up to become a Premier Agent on Zillow (ZG -0.78%) (Z -0.88%) and start connecting with potential buyers and sellers. Although it often costs more money to generate leads through a service provider, they're usually highly qualified leads that tend to convert to sales at a higher rate than other leads.
12. Buy online ads
Purchasing ads on Facebook, Google, or an ad service can be a good source of real estate leads. Online advertising is a higher-cost way of generating leads but can often be a source of highly qualified prospects. One benefit of online advertising compared to offline ads like signage is that it's trackable. You'll know exactly which source is providing the most leads. That allows you to direct more of your spending to the most successful one.
13. Offer incentives to friends and followers to bring you leads
Another good way to generate qualified leads is to offer incentives to people who bring them to you. For example, let former clients know that you'll give them a gift card if they refer a friend who ends up listing or buying a house with you. Meanwhile, real estate investors can consider offering their social media followers a finder's fee if they bring them a deal that closes. There's no initial cost to provide an incentive, and the price paid when closing a deal can be well worth it.
14. Set up a reciprocal referral network
Building connections can help you generate leads. Get to know people who work with homeowners (e.g., local plumbers, electricians, handymen, and pest control service providers). See if they'd consider a reciprocal referral relationship with you to provide each other with leads. Referrals can be a great source of leads because they tend to be highly qualified prospects.
15. Attend industry conferences or trade shows
Attending a conference or trade show is another way to potentially generate real estate leads. These events enable you to meet a lot of people in a short period. However, they can be costly and might not produce too many qualified leads right away. On the other hand, they can help you expand your referral network, which could help you generate more leads over the long term.
16. Host a free seminar
Hosting a seminar can be a good inbound marketing strategy. For example, real estate agents can host a seminar to help people successfully purchase their first home. Focus on providing people with valuable information presented by you or guest speakers, such as getting pre-qualified with a mortgage and how to write an offer letter. By providing prospects with something of value, they'll be more likely to reciprocate by either providing you with a lead or sending you their business in the future.
17. Join your local chamber of commerce or other networking organization
Many chambers of commerce schedule regular networking meetings to help business professionals generate leads. Likewise, there are often other local organizations that have regular networking meetings. Although there's a cost to joining a networking organization, it can be a great way to build a referral network to generate leads.
The bottom line
Successful real estate businesses need leads to feed their growth. The good news is that real estate agents and investors have many ways to generate leads. Real estate professionals should consider using several different lead generation strategies, including balancing inbound and outbound marketing techniques. That way, they can find the ones that help them generate the most leads so they can increase their real estate business.