What Is Real Estate Management?
As your real estate business grows, you may find yourself needing an extra hand to manage the laundry list of tasks associated with being a landlord. You could hire an on-site property manager for yourself or potentially have a tenant oversee the running of the property, but both can have complications. Hiring a third-party real estate management company can reduce your overhead and will typically be a stress-free approach to passive income from your investment, but it does come at a cost. Read on to learn exactly what real estate management can offer the real estate investor and what you should expect if you decide to hire property management.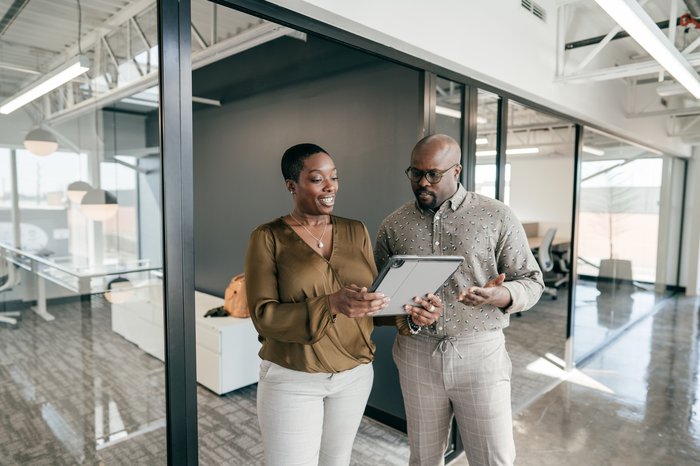 What is real estate management?
Real estate management is utilized for any type of rental property, including residential rentals or commercial real estate. The management company helps manage the daily operations of the rental property or portfolio of properties on behalf of the landlord. The manager oversees rental operations as well as the upkeep of the property and coordinates the buying and selling of a property with a real estate agent.
A professional property manager will manage all aspects of their clients' properties, from screening prospective tenants to collecting rent. They handle all the maintenance requests from the tenant and will hire the appropriate service to repair any issues. A property management company will even take care of evictions and filing any paperwork associated with it or other government programs. Think of real estate property management as a one-stop shop for all of your landlord needs.
When should you hire a management company?
An investor who works their real estate business full time and is comfortable dealing with the day-to-day running of multiple rental properties may enjoy the interactions with renters. For them, a real estate management company may not be appealing, even if they can afford the costs.
On the other hand, an owner who still works another job may not have the time, even if they do have the interest. There may also be a real estate professional who simply prefers to offload the constant drain on time to someone else and views their property strictly as a passive investment.
A few more situations may indicate that utilizing property management services would be beneficial:
You have too many properties to properly handle yourself.
You don't want to hire employees for your real estate business.
The investment property is not close enough for you to physically visit it.
You can easily afford the fees without drastically affecting your cash flow.
Your rental property is part of a government subsidized program, like Section 8.
More real estate topics
What to expect
The cost of real estate management will vary by location and the number of units you have, but you can expect to pay the property manager between 5% to 10% of the rent collected from your properties. In general, the more units you have, the less they will charge. But regardless, depending on the market and how you are sitting on the deal, 5% to 10% can take a good portion of your profits.
Finding a quality real estate management company is key. If you have decided to spend the money, make sure you're hiring a qualified property management firm. If you're part of an investing network, ask around for recommendations, do a little research online to cross-check reviews, and ask your broker or real estate agent if they either offer property management services or if they have a management company to recommend. You will also want to get an interview with several of them to make sure they're a good fit for your business model and get any questions you have answered before making your final decision.
The bottom line
As a real estate investor, it's important to balance your time and cash flow. If your business model includes rental property, you'll likely need to consider real estate management at some point. Property management can take a huge load off your shoulders but isn't cheap, so run the numbers to decide if your time is worth the cost. It may not make sense right away, but as your real estate business grows, you may want to reconsider asset management along the way, since the fees decrease with an increasing number of units.