Get our 43-Page Guide to Real Estate Investing Today!
Real estate has long been the go-to investment for those looking to build long-term wealth for generations. Let us help you navigate this asset class by signing up for our comprehensive real estate investing guide.
Investing in real estate seems relatively easy. You buy a property in a good location and rent it out for more than your monthly expenses, right? That's true on the surface, but it's a dangerous oversimplification.
An investment property can easily go from money-maker to money pit. If you don't do your homework, you might make one of the countless mistakes that could turn your investment into a headache or something worse. There's a lot that needs to be done before you even consider making a purchase.
Start with your finances
Before you look for a property, understand your own finances. Do you have enough money to pay for a property in cash? Will you be taking a mortgage? How much cash do you have for a down payment?
Be honest with yourself. Not many people can afford to buy an investment property. You need to have enough cash not just for the down payment or purchase, but for the inevitable things that will go wrong:
Maintenance will cost more than you plan for. Roofs leak, air conditioners break, and toilets get clogged. Identify areas that will require investment over the first five years and assume everything will go wrong quicker than planned. Even if you're handy, you'll need professional help sometimes.
Renting may not be easy. Don't plan on having your property occupied 100% of the time. You may find the perfect tenant or tenants in year one, but you may not. If the property is a short-term rental with no existing bookings, it will take time to build a clientele.
Tenants can be annoying. You may end up with tenants that make outrageous or annoying demands. And meeting those demands can be expensive. This doesn't apply if you contract out management.
Cities and towns can throw a wrench into the works. Some work requires a permit. Sometimes permits are easy to come by. But it can also be a slow, painful process.
Weather happens. Make sure you have insurance that covers hurricanes, snowstorms, floods, or other disasters that happen in the area.
For now, just make your budget with an eye toward things going wrong. If they don't, you end up with extra cash. Be pessimistic -- that will leave you prepared.
Once you know where your finances stand, you can start looking into different types of property.
Types of investment property
There are two major types of property: Commercial and residential. Both categories also have a number of variants. Commercial property gets rented out to businesses -- think offices, stores, and warehouse space. Residential property is for people to live in for long or short periods. There are a number of different types of each kind of property.
Types of commercial property
Office space: Exactly what it sounds like. It's space you own and rent out for people or companies to use as an office. Some office space has multiple tenants, while some is rented to individual companies.
Warehouse space: Space used for storage, shipping, and logistics. It may include office space.
Retail space: Anything from a mall to a single store.
Mixed-use space: Some commercial space has a mix of the above. You can also mix commercial and residential space.
When you consider buying any property, it's important to know how it's zoned. In some cases, a property may be subject to zoning changes when it gets sold or a tenant leaves. There are a number of pros and cons to how properties are zoned.
A property zoned for mixed uses, for example, might have retail space, office space, and residential in the same building. That gives the owner added flexibility when deciding how to rent out a property.
Having mixed-use zoning may be a negative, however, if you buy a residential property and another property in that neighborhood flips to commercial use. This could make a neighborhood more desirable to live in if it's, say, a nice restaurant. But if the opposite could be true if it's a contractor whose trucks leave early in the morning.
Types of residential property
Single-family home: A house that one family lives in.
Multi family home: This type of house has multiple, separate living spaces. In some cases, there may be shared hallways. Think of duplexes or triplexes.
Apartment building: A building with multiple apartments, potentially of varying sizes.
Condominium: A condo is generally in a building and there are often shared spaces and amenities. When you buy a condo, you own only the interior of the unit.
Townhomes: Similar to condos, but they tend to be in rows or disconnected like single-family homes. Owning a townhome includes the exterior of the unit, which can come with more maintenance. Importantly, owners don't own the land the townhome is built on.
Each type of residential property has pros and cons.
With a house, for example, you don't have to worry about a homeowners association (HOA) setting rules about how you're allowed to rent your property. But owning a condo means not being responsible for things like roof maintenance.
If you plan on renting the property, be sure to check local rules and regulations about renting. Some condos, for example, only allow long-term rentals. Others may not allow owners to rent for a year or two. In some cases, a city or town may have its own rental rules. Make sure you know them before you consider buying.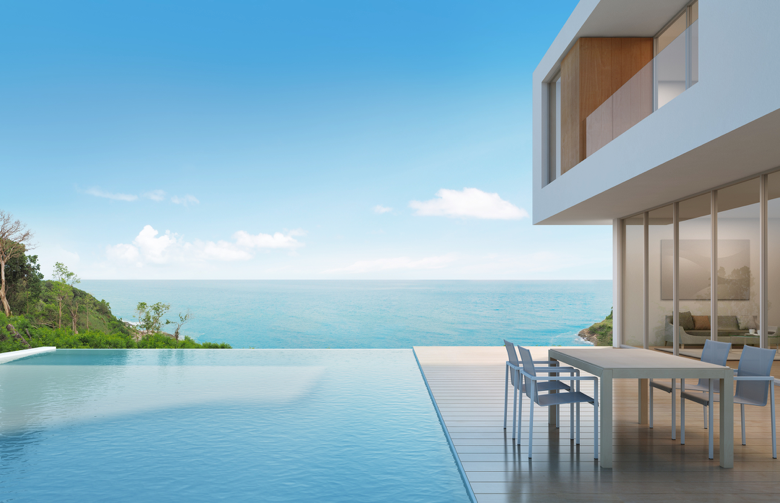 Now that you know more about the types of property you can invest in, you should have an idea of what you want. Are you looking for a house to rent to long-term tenants? A property in a vacation area where you'll rent for shorter periods of time? An office space to rent to local businesses? Warehouse space for the burgeoning ecommerce scene?
The next step is to figure out where to invest.
Where should you invest in property?
Figuring out where your property should be located starts with asking yourself a few questions:
Who will maintain the property? Will you hire a handyman and have service people on call for when things break? Are you planning on doing some of this work yourself? Will you buy a property that offers management services?
Do you want to be close to the property? Some people buy investment properties where they live so they can keep an eye on them. Others might buy in a community that fits a need -- like a resort town or a city with a growing need for office space.
How will you rent out the property? There are a lot of variables that depend on the type of property you intend to buy. A vacation rental may be managed by a company or rented out through a service like Airbnb. A longer-term residential or commercial rental may require a real estate agent to show the property and handle paperwork.
Will you use the property? Some types of rentals are also used by their owners. If, for example, you buy an office building, you may have an office on the property. If you buy a vacation or residential property, though, there are limits to how much you can use it if you want to claim the tax benefits of owning an investment property.
That last point is an important one. Here's what the IRS says:
"If you rent a dwelling unit to others that you also use as a residence, limitations may apply to the rental expenses you can deduct. You're considered to use a dwelling unit as a residence if you use it for personal purposes during the tax year for more than the greater of:
14 days, or
10% of the total days you rent it to others at a fair rental price."
You can get personal use from a rental, but you have to stay within those limits to receive the tax benefits of owning an investment property.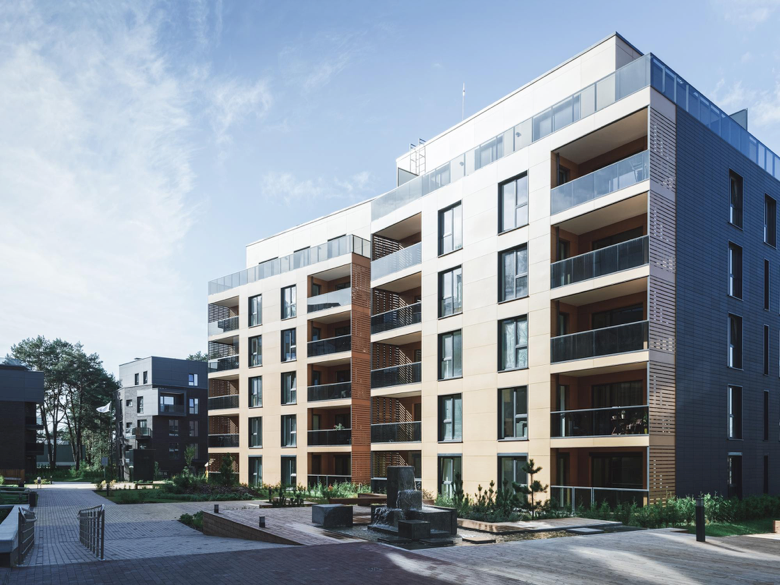 More questions to ask about location
Once you know your budget, what type of property you want, and the answers to the questions above, it's time to start studying the areas you're considering.
If you're buying a rental property, spend some time in the area. If you're purchasing a vacation rental, take a vacation and stay in a property similar to the one you intend to buy.
No matter what type of property you plan to buy, get to know the area where it's located. You'll want to understand the market. Is there more rental supply or demand? Are values and rents going up or down? Has the area been gaining population?
You don't want to end up owning a property that's hard to rent. You also want to be careful about buying in an area that's seasonal. You might be able to make a profit during the busy season with offseason rentals being a bonus. But that can be tough. Make every effort to understand the community and its cycle before buying.
If you're buying residential property where people will live long-term, here are some other factors to consider:
Schools: Buying property where the schools aren't good limits your pool of renters. Even if you or your tenants won't use the school system, bad schools can hurt resale value.
Crime: A nice house in a bad neighborhood may be hard to rent. The same is true of any other type of property.
Public transportation: Is the property accessible by bus, train, or subway? O is a car the only option?
Parking: Properties with dedicated spaces are great. If you're relying on street parking, make sure it's adequate for your potential renters' needs.
Shopping and amenities: Are there grocery stores nearby? Restaurants? Learn if the area has the things tenants want.
Pick a location carefully. Study the market. Understand the needs of people who want to rent the type of property you want to buy. Don't buy in an area just because you live there or enjoy visiting. Don't let emotion sway your decision.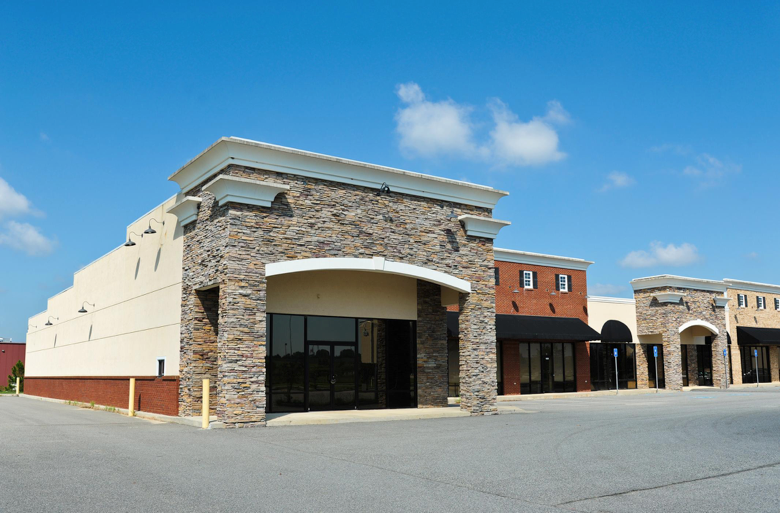 Find a realtor to help you
Find a realtor with significant experience in the type of property you're looking for. You'll do a lot of the homework yourself, but you want to find someone who really knows the market.
Take an active role in the search process, but get advice from a professional, too. A realtor, for example, may know that one shopping plaza has lost tenants to a newer one or that there's more demand for three-bedroom homes than there is for two-bedroom houses. Be skeptical and do your own work -- but take advantage of professional experience as well.
Take the time to find the right investment property
Finding the best property to invest in requires understanding:
your budget,
the market,
your personal skills and abilities,
how you might use the property, and
what sort of owner you want to be.
There's no perfect property. It's about finding the investment property that best meets your needs. If you're getting started, buy something at the low end of your budget to learn the ins and outs of being a property owner.
From there, it's all onward and upward.
Got $1,000? The 10 Top Investments We'd Make Right Now
Our team of analysts agrees. These 10 real estate plays are the best ways to invest in real estate right now. By signing up to be a member of Real Estate Winners, you'll get access to our 10 best ideas and new investment ideas every month. Find out how you can get started with Real Estate Winners by clicking here.