ArborCrowd

Summary
Only recently opened doors to crowdfunding investors (2016), but not new to commercial real estate, ArborCrowd is an offshoot of an already successful real estate company with a focus on selecting and acquiring one Multifamily deal at a time, rather than going after high de…
Highlights
Very high level of skin in the game
Seasoned real estate executives doing due diligence on every deal
Transparency and deal documentation is stellar
Bankruptcy Protection 9/ 10
Diversified Fund Options 0/ 5
Non-accredited Investor Offerings 0/ 5
View More
What is ArborCrowd?
ArborCrowd's niche in the real estate crowdfunding marketplace is offering equity investments in multifamily commercial real estate projects, which is generally defined as residential real estate with four or more single-family units, such as apartment buildings.
Requiring millions of dollars per project, these commercial deals were previously only available to institutional investors and family offices. Through crowdfunding, ArborCrowd provides accredited investors access to institutional-quality commercial real estate opportunities with a typical minimum investment of $25,000.
Founded by seasoned real estate executives, ArborCrowd is part of the Arbor family of companies, independent companies that share common leadership including Arbor Realty Trust (NYSE: ABR), a leading publicly-traded commercial mortgage real estate investment trust (REIT). ArborCrowd leverages the Arbor family of companies' proprietary network of successful real estate dealmakers to source its investment opportunities. And ArborCrowd's "skin in the game" includes acquiring interests in each property prior to syndicating opportunities to the crowd.
Unlike many other commercial real estate crowdfunding platforms, ArborCrowd's approach to investment selection is very methodical, often offering just one opportunity at a time on its platform. This one-deal focus ensures deep due diligence and deal transparency.
Summary: Is ArborCrowd a good investment?
This is the big question everyone wants answered for real estate crowdfunding sites in general. The industry is too new to see how any of the crowdfunding platforms will fair over multiple real estate cycles.
ArborCrowd is a newcomer to the real estate crowdfunding party, opening its doors for business in 2016. Since inception, the company has offered and fully funded a total of nine deals in a variety of vibrant metropolitan areas across the U.S.
Two of their multifamily projects have completed the full investment cycle with better-than-projected investor returns. At the helm of ArborCrowd are seasoned real estate professionals with deep experience in commercial projects, and the affiliated Arbor family of companies has a strong track record of success spanning decades.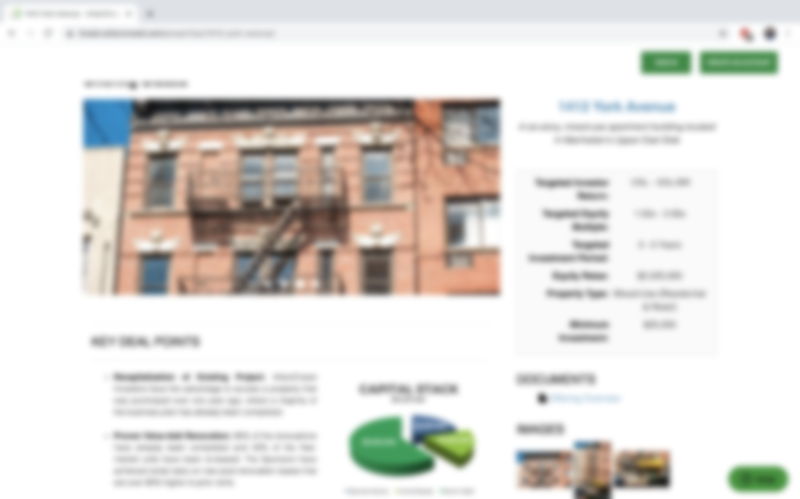 Pros
Executive team and sponsors with a very high level of "skin in the game" and real estate experience. All deal sponsors have an established track record with the Arbor family of companies. Started without venture capital funding, ArborCrowd is an offshoot of a successful real estate company with a proven track record.
Prefunded deals. Each deal is personally vetted by CEO Ivan Kaufman and pre-funded by ArborCrowd.
Provides crowdfunded access to already-set-up multifamily deals that weren't available to investors before.
Solid business approach. Management priority is to select the best few deals rather than going after high deal volume.
Cons
Not much deal flow, but this is by choice -- the business model is to invest deal by deal, and ArborCrowd's site typically offers only one investment opportunity at a time.
Deals can be oversubscribed (receive too many offers resulting in a waitlist, which is tapped in the event an investor is unable to fund in a timely manner).
No liquidity -- no secondary market. Once the property closes, you're invested until the property sells.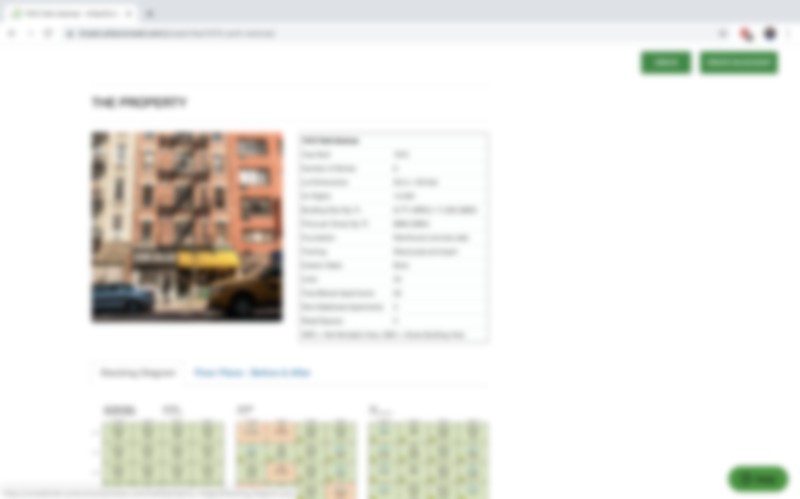 Is ArborCrowd legit? How strong is it?
ArborCrowd performance
To date, ArborCrowd has raised approximately $30 million of equity for assets with a total capitalization of more than $370 million. They screen 500+ deals a year and have, as of this writing, only offered nine deals on their site.
Two deals have been fully realized. The first is a three-property, 607-unit multifamily portfolio in Alabama and Mississippi. It was funded in February 2017 with a two-to-three-year projected term and expected internal rate of return (IRRs) of 17% to 20%. It actually sold in 15 months, delivering 29% IRR to investors.
ArborCrowd's second fully-realized deal was another multifamily in San Antonio that was projected to deliver 16% to 19% IRR in two to four years. It closed in 22 months, delivering over a 20% IRR to investors.
There are seven other fully-funded deals on ArborCrowd's platform with varying projected timelines and IRRs that look promising.
ArborCrowd management
Unlike the technology entrepreneur founders of many crowdfunding companies, co-founder and CEO Ivan Kaufman has four decades of experience operating several real estate finance companies -- a great asset to have at the helm. He's the founder of Arbor Realty Trust, a leading REIT that became publicly traded in 2004. He's successfully navigated companies through several real estate cycles, and he provides insight and final signoff on every single deal that makes it onto ArborCrowd's platform.
He co-founded the company with his son, Adam Kaufman, who serves as ArborCrowd's COO and oversees the company's day-to-day operations and corporate growth.
How ArborCrowd works: How are investments sourced?
Only deals from sponsors that have a proven track record of success, often with ArborCrowd's family of companies, are offered to investors on the site. All deals on ArborCrowd's platform are extensively vetted by CEO Ivan Kaufman and pre-funded by ArborCrowd.
Additionally, all sponsors are required to invest in their deals alongside ArborCrowd and investors. That is serious skin in the game and demonstrates a lot of deep due diligence of both the deals and the sponsors on ArborCrowd -- and gives us peace of mind that the deals are worth investigating further.
The transparency and deal documentation on ArborCrowd is stellar. Offering overview documents provide a depth of information about the project, projections backed by market research, rent and sales comparables, pro forma financials, and the business plan for the project. You'll know the project's sources of debt and how it'll be used, the timeline details, the nature and plan for all improvements and renovations which will be done to improve the ARV -- everything you need to understand the value of the acquisition, the scope of the project, and the viability of the projected IRR.
Who can invest with ArborCrowd?
To invest, you must qualify (and be verified) as an accredited investor, meaning you meet at least one of the two following requirements:
An individual net worth (or joint net worth with a spouse) exceeding $1 million. You can't include the net equity in your primary residence as part of the $1 million.
An individual income of more than $200,000 in each of the two most recent years, or a joint income exceeding $300,000 in those years. You must also have a reasonable expectation of reaching the same income level in the current year.
ArborCrowd is not a registered broker-dealer or investment advisor. Their role is curating and selecting investments using their 30-year-plus real estate experience and then acting as an asset manager on behalf of their investors once the deal closes.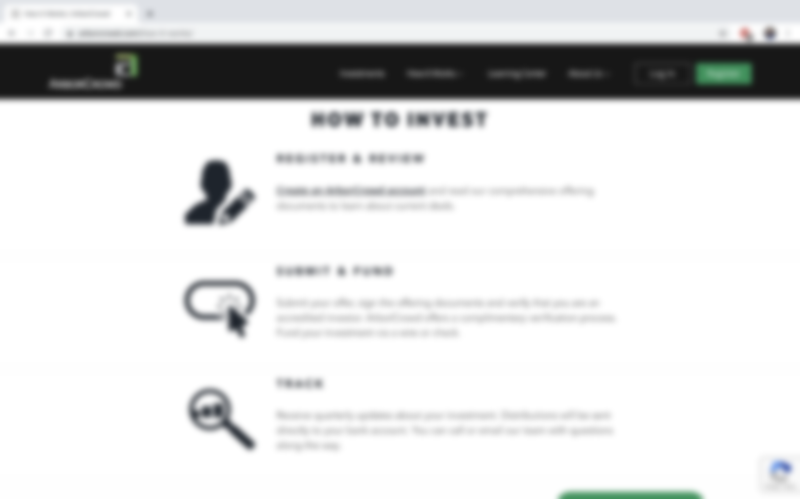 What is the minimum ArborCrowd investment?
The minimum investment is typically $25,000. While higher than the typical $5,000 minimum required by many crowdfunding real estate platforms offering REITs, this minimum investment is on the lower end of that typically required in standalone commercial deals.
What are ArborCrowd's fees?
ArborCrowd generally charges an asset management fee of .25% to .5%, an acquisition fee of 1% to 1.25%, and a disposition or refinance fee of 1%, and these fees are charged only on ArborCrowd's pro rata share of ownership in the transaction. While this may seem high when comparing fees between platforms, the total of all fees together ends up being equivalent to other real estate crowdfunding sites when you add up what's paid to sponsors.
Investors pay investment fees directly to ArborCrowd, and there are no sponsor fees, calls for additional funds to complete a project, or surprise expenses.
ArborCrowd returns: What should you expect?
ArborCrowd's deals so far have included multifamily, mixed-use buildings, and apartment complexes. Typical deal-projected Internal Rate of Return (IRR) is 14% to 20% with an equity multiple of 1.4x to 2x. The typical project term is two to five years. At tax time, you'll receive a Schedule K1 to report your share of the income received by the LLC.
When you invest through ArborCrowd, you receive a membership interest in an LLC that's created for that specific offering. The LLC holds the interest in the property. There is no explicit indication of quarterly income distributions to investors. Deal sponsors often mention distribution targets, although actual distributions are at the sole discretion of the property's LLC manager.
In lieu of or in addition to taking the direct investing route in a specific deal, you could opt for becoming a shareholder in Arbor Realty Trust, an NYSE-traded commercial mortgage REIT.
When (and how) can you sell ArborCrowd investments?
ArborCrowd offers no secondary market if you decide you want or need to sell after you've invested. Once the property goes through settlement, you're invested until the deal sells. This is truly passive investing in commercial real estate. Sponsors make all decisions including when and how much money to distribute to investors throughout the life cycle of the investment, though ArborCrowd retains approval rights over certain key issues, which it exercises on behalf of its investors. All details are disclosed upfront.
Going mobile: Is there an ArborCrowd app?
No, there's not an ArborCrowd app. However, the ArborCrowd website is optimized for mobile devices and works well across every feature, whether you're looking for a new deal to invest in, reviewing past deal offerings, or reviewing your current portfolio.
ArborCrowd risks: Is ArborCrowd safe to invest with?
A resounding "yes" on this one. The founders have a strong track record of business success in real estate ventures, including going public with several companies. With a strong track record of financial and management success in the real estate industry and a conservative approach to deal-making, their business is well established to fare well in any real estate cycle.
ArborCrowd has also set up all deals to be bankruptcy remote, and the mechanism to select a backup administrator is specified in advance. So if ArborCrowd were to go out of business, deals would keep moving forward.
Better Returns - half the volatility. Join Mogul Today
Whether over the 21st century, the past 50 years... Or all the way back to more than 100 years... Real estate returns exceed stocks with SIGNIFICANTLY less volatility! In fact, since the early 1970's real estate has beat the stock market nearly 2:1.
That's why we launched Mogul, a breakthrough service designed to help you take advantage of this critical asset class. With volatility spiking, Mogul members have been receiving investing alerts with projected rates of return of 16.1%, 19.4%, even 23.9%, and cash yields of up to 12%! And these aren't in some 'moonshot' penny stocks or biotechs, but more stable multi-year real estate developments that don't see their value swing on a daily basis like the stock market.
Join the waitlist for Mogul here and receive a complimentary 40-page guide on a NEW way to build wealth. Join waitlist now.
Ruth Lyons
has no position in any of the stocks mentioned. The Motley Fool has no position in any of the stocks mentioned. The Motley Fool has a
disclosure policy
.
---
Popular Articles On Millionacres