Cadre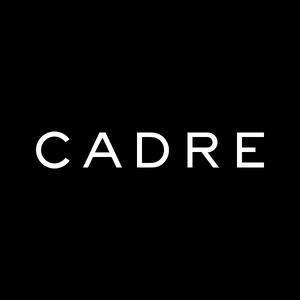 Summary
A low volume, high investment minimum, high quality platform that favors quality over quantity. Skin in the game of every deal is the type of alignment we like to see. Significant experience with Opportunity Zones puts them ahead of peers.
Highlights
Skin the game on every deal
Emphasizes fewer high quality deals over volume
Significant experience with opportunity zones
Bankruptcy Protection 8/ 10
Diversified Fund Options 2/ 5
Non-accredited Investor Offerings 0/ 5
View More
Summary
Limited to accredited investors, and with some of the largest minimum investment amounts, Cadre isn't a good fit for a lot of investors. While it also charges fees that appear higher than those you'll pay other platforms, they are done so transparently and represent the complete fees of the deal.
But in exchange for those higher fees, Cadre also has what may be the most stringent vetting process out there, and its management and employees take a stake in every deal. That means Cadre and the investors who use its platform have very aligned interests.
Cadre's combination of highly-aligned interests, top-notch vetting process, and a strong company balance sheet help make up for the more limited pool of investors it's appropriate for, making it one of our higher-scoring platforms to date.
What is Cadre?
Cadre is a platform that invests substantial resources to vet the commercial real estate projects that it features in its marketplace. Because of its due diligence, which includes in-person interviews with real estate developer sponsors and "boots-on-the-ground" inspections of prospective projects and the areas they are located in, Cadre doesn't have the volume of new deals that some of its peers feature. Cadre's management would tell you that this is a feature, not a bug, because Cadre executives and employees take a stake in every real estate offering that gets featured in the company's marketplace.
Cadre's offers two ways to invest. First is by choosing to invest in an individual real estate project. Cadre has typically required a minimum investment of $50,000 in individual deals in the past. Cadre also offers what it calls the "Cadre Managed Portfolio," which allows investors to invest $100,000 across 10 different investments.
How does investing on Cadre work?
Once you have an account with Cadre as an accredited investor, it's as simple as finding a deal, and then requesting an allocation. Once approved, you'll send Cadre your funds, which will be invested in a partnership that owns the stake in the real estate project, and is managed by Cadre. This creates a legal separation between the real estate asset you invest in, and Cadre.
If you choose the Cadre Managed Portfolio, you commit to invest $10,000 each into 10 individual real estate projects as new deals close, over approximately a one-year period. Cadre Managed Portfolio participants can also request to make additional investments beyond the $10,000 minimum in individual deals if they choose.
Lastly, Cadre also offers a secondary market for investors who may need to sell all or a partial stake of a prior investment made on the platform. This ability opens a few times per year based on investor interest. It's always best to go into any real estate deal with a plan -- and the ability -- to invest your capital in each project for the complete duration -- which can easily exceed five years or longer. it's nice to know, though, that Cadre has created a mechanism for investors to potentially exit early if a buyer can be found.
What are Cadre's fees?
Cadre charges investors a 1% transaction fee upfront on each investment you make, and a 1.5% annual management fee based on net asset value. It also takes a share of the "promote" -- the portion of profits earned above a certain limit -- that a sponsor typically earns upon deal conclusion.
In addition to the fees Cadre earns, the company also makes it really easy to identify the fees that a sponsor earns, including things like construction and property management fees. While other platforms make it a little simpler to find sponsor fees than Cadre on their deal pages, the uniform layout of each deal's investment memo -- there's a link to this document at the top of each deal page -- makes it very easy to find and identify these fees when you research an individual deal. Bonus points for transparency.
Who can invest on Cadre?
Cadre is a very compelling platform, but only a limited pool of investors that can use it. You have to be an accredited investor, and historically it has required a $50,000 minimum investment in individual deals and its Cadre Managed Portfolio starts at $100,000 minimum.
In other words, it can require a substantial amount of capital to build a diversified portfolio of real estate investments on Cadre.
If you have the capital, or don't mind the risk of concentrating too much of your wealth on individual assets, Cadre could be a great fit.
How can you use Cadre?
Cadre serves as both a marketplace for real estate offerings, but is also an investing partner in every deal featured in its marketplace, and is the general manager of each partnership of investors in a deal. Moreover, Cadre's deep sponsor- and deal-level due diligence adds additional value versus other real estate crowdfunding platform, with the caveat that you as the investor, shouldn't use that as an excuse to not practice your own due diligence. It's your money, after all.
Cadre also has a team of asset management specialists who work closely with sponsors to optimize and streamline the information they report on each asset. Through your individual dashboard on the Cadre platform, you'll have access to quarterly reports on each deal you participate in, tax documents, distribution information, and other relevant information.
Cadre also accommodates investing via self-directed IRAs. The company says it can work with most custodians, so long as the IRA itself meets the definition of a "qualified purchaser."
What makes Cadre unique?
Four things stand out about Cadre.
The team's active involvement in every deal offered on its marketplace. While other platforms are structured to take a piece of the profits from every deal, Cadre is one of the few that co-invests actual capital up-front in every deal. While others only get a piece of the upside, Cadre's employees are personally exposed to losses if a deal doesn't perform.
Cadre also acts as a "backstop" for every deal, meaning that if investor funding for a real estate project falls short, it will bridge that gap with cash from its own balance sheet, and continue selling that bridge investment as investors show interest. That reduces the risk of a deal you select to invest in not moving forward on schedule or even falling through if investor interest is too low.
We regard Cadre as a leader in Opportunity Zone (OZ) investing. After reviewing all 8,700 eligible census tracts they've identified the clusters they feel offer the greatest long term promise for investors and focus deals there. They also take what we believe is the safest deal structure for investors here: single asset funds. At the time of this writing, their first four Opportunity Zone Funds (OZF) were impressively thorough in their due-diligence.
While we hope investors never have to exit a deal early, Cadre's secondary market allows investors in a deal to potentially gain liquidity (after 1 year hold period). This effectively reduces one of the largest drawbacks to real estate investing - illiquidity risk - and makes Cadre far more accommodating of future uncertainty. Understand that it comes with a cost: You'll pay transaction fees to sell your stake, and secondary market deals are typically done at a discount to net asset value.
How safe is Cadre?
There are a couple of parts to this answer. The first deals with the potential implications if Cadre -- the platform itself -- were to fail. According to Cadre, each deal featured on its platform is set up as a separate limited partnership that investors own a stake in, and it's this partnership that owns the underlying real estate investment. Since this limited partnership is separate from Cadre, investor's ownership in the underlying real estate asset would "not be impaired by a Cadre bankruptcy," according to the company.
Cadre's role as asset manager and limited partner of each deal clouds the water a little bit. If Cadre were to fail, there would likely be an interruption in some operations of each partnership, potentially impacting expected dividend payments, performance reporting, or even tax documents until a replacement manager -- likely approved by a bankruptcy court -- could be identified and put into place.
In other words, while the underlying investment itself would be generally unaffected in the long term, a Cadre failure would almost certainly have some short-term impacts on reporting, and income streams which are funneled through the partnership that Cadre manages for each deal.
The second part has to do with the nature of Cadre's offerings, which tend to be quite long-term in nature (typically five to seven years on average). Since its 2014 founding, only one deal has gone through its complete cycle including capital return as of this writing, while two more are expected to close soon. So as much as Cadre's long-term structure, highly involved due diligence, and skin-in-the-game approach looks appealing, there's just not an established track record we can use to form an opinion just yet.
On paper, Cadre should be one of the better platforms in terms of risk mitigation, but only time will prove that out.
Become A Mogul Today
Real estate is one of the most reliable and powerful ways to grow your wealth - but deciding where to start can be paralyzing.
That's why we launched Mogul, a breakthrough service designed to help you take advantage of this critical asset class. Mogul members receive investing alerts, tax optimization strategies, and access to exclusive events and webinars. Past alerts have included investments with projected IRRs (internal rates of return) of 16.1%, 19.4%, even 23.9%.
Join the waitlist for Mogul here and receive a complimentary 40-page guide on a NEW way to build wealth. Join waitlist now.