FarmTogether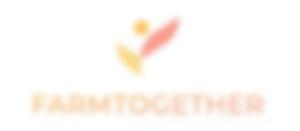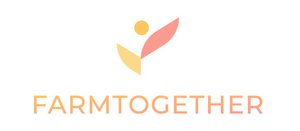 Summary
FarmTogether's crowdfunding platform is one of the few ways accredited investors can get exposure to farmland as an asset class. With decent returns and low fees, it is a compelling choice for those looking to diversify their portfolios.
Highlights
Invest in unique asset class with low fees and relatively low minimums
One of the few platforms offering ESG investments
For accredited investors only
Bankruptcy Protection 9/ 10
Diversified Fund Options 1/ 5
Non-accredited Investor Offerings 0/ 5
View More
What is FarmTogether?
FarmTogether is a real estate crowdfunding platform that specializes in agricultural real estate offerings. The deals it has offered are long-term investments, intended to take five or more years to complete. It's also only open to accredited investors at this point, though management says they intend to eventually offer investments suitable for non-accredited investors.
It's a new platform -- it has only funded one deal and has two more open to new investments -- but we have high expectations that the investment opportunities it offers will lead to great results. Over the past several decades, farmland has made for an excellent investment. It's outperformed every other real estate asset type, never had a year where farmland, as an entire asset class, lost value, and is only going to continue to grow in importance as the population increases and more farmland is developed for other uses.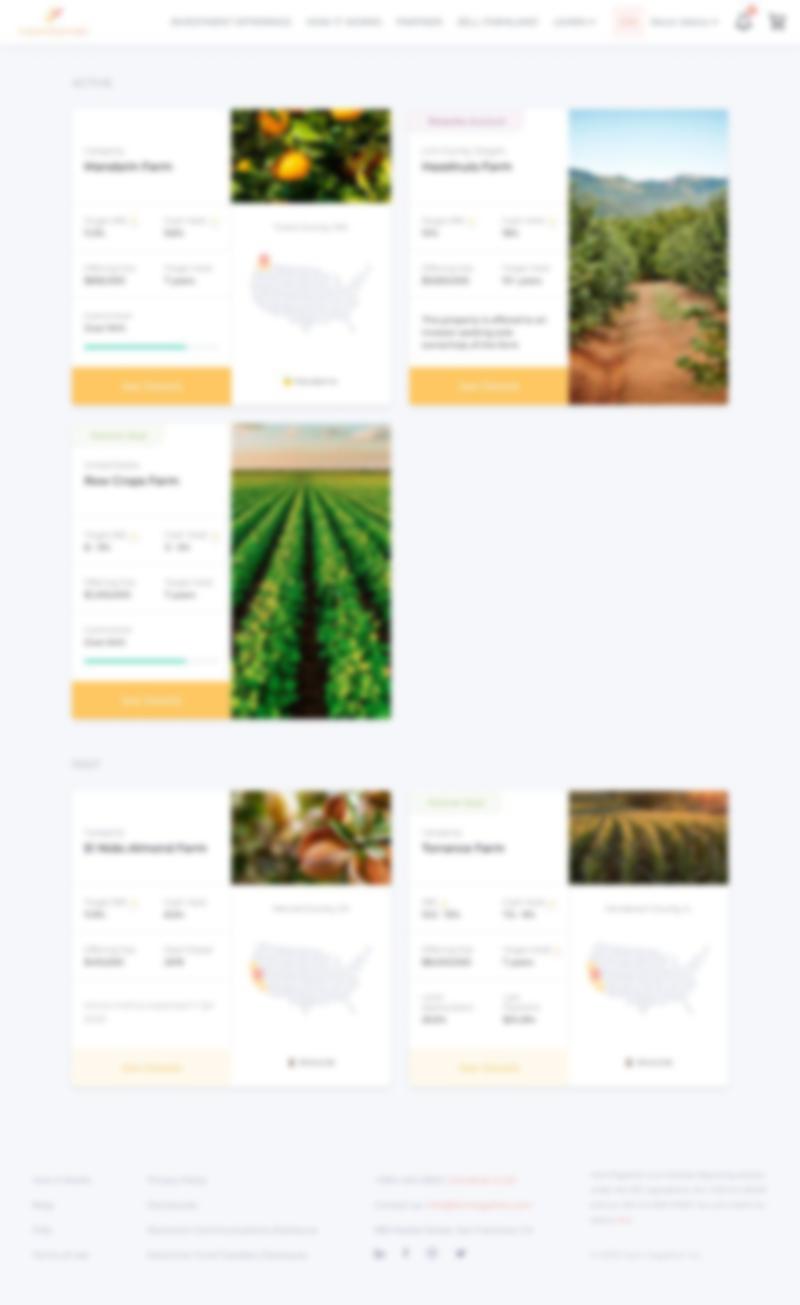 Summary: Is FarmTogether a good investment?
For the past several decades, farmland has made for one of the best risk-adjusted investment classes in the U.S. And I'm not just talking about real estate classes either. Farmland has, as a category, delivered better returns than nearly every kind of asset, including precious metals, stocks, bonds, and other real estate classes over the past 30 years.
It's also proven one of the safest real estate assets, since food demand increases every year as the population rises, and the supply of farmland steadily dwindles as more of it is developed for other commercial uses.
When we combine those realities with the FarmTogether platform, its mission, and its management, our expectation is that, yes, FarmTogether should be an excellent place for investors to profit in the years to come.
There's a caveat: FarmTogether is a brand-new platform that's only funded a few deals, so it's likely to be a few years before we have hard evidence. But its founders and executive team have a history in agriculture (ag) investing and finance that we expect to serve them -- and investors -- well.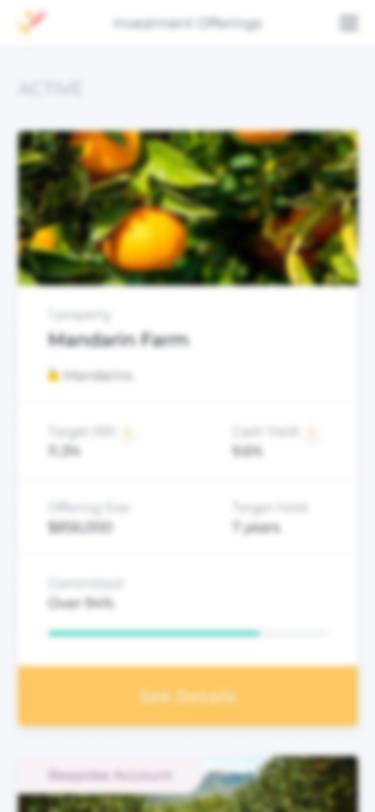 What are FarmTogether's pros and cons?
Pros
Unique asset class with a great return profile: Farmland has an excellent track record of strong returns and minimal losses.
Management that knows agriculture: Management has a track record in ag finance, particularly fruit and nut trees, citrus, and grapes, and partners with a successful developer and operator in row crops.
Low investing minimums: Starting at $10,000, farmland deals on FarmTogether often have much lower minimums than other commercial real estate deals on other platforms.
Low fees: Farmland deals tend to be less complex, without the big construction budgets and operating fees of other commercial real estate projects.
Socially responsible investing:

Partnership with Terraton and Indigo to invest in and develop carbon-negative farm operations.
Becoming signatory to UN Principles of Responsible Investment for Farmland Investing.
Founding team and executives are majority female and people of color.
Cons
Accredited investors only: At this stage, FarmTogether is only open to investors worth $1 million or more (excluding their primary residence) or who earn at least $200,000 per year.
No track record of results: If you're looking for a platform with a history of profitable deals, FarmTogether isn't there yet. However, its row crop partner does have a track record, and several of its past deals are shown on the platform as a reference point.
Use of debt can increase risk: Some of its real estate offerings use debt to help fund the project. While this leverage can enhance returns, it also adds additional risk if the farm's operations fail to generate adequate cash flows to service the debt.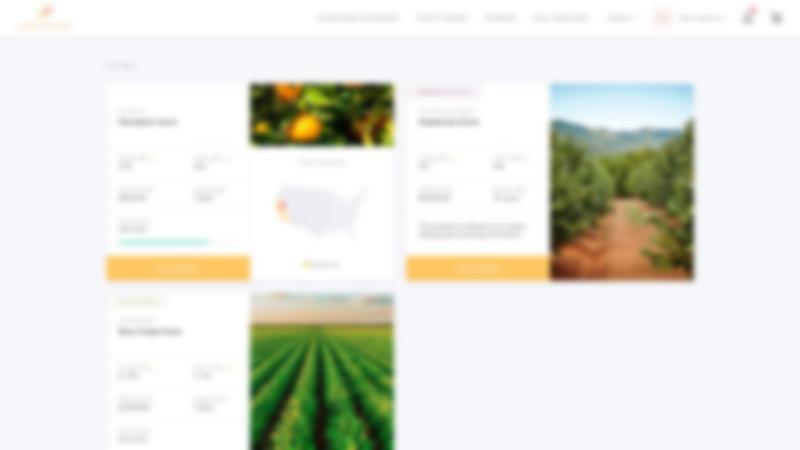 Is FarmTogether legit? How strong is it?
FarmTogether has raised millions of dollars from a number of angel and venture capital investors since founding, closed a deal for an almond farm, and established a partnership with a successful farm investor and operator, and they expect to be cash flow positive in 2020. Looks pretty legit to me.
Management
FarmTogether was founded by Artem Milinchuk, who is its CEO and the largest investor in the company. Mr. Milinchuk has more than a decade of experience in farmland and agriculture, specifically on the finance side. FarmTogether has a number of other executives with agribusiness finance and investing experience, as well as experts in building and managing the technology infrastructure investors use to access the FarmTogether platform.
In addition to running the company and setting its vision, FarmTogether executives also invest in every deal offered on the platform. We view this alignment with investors and extra skin in the game as a positive.
How FarmTogether works: How are investments sourced?
Investors who use FarmTogether are buying a stake in an operating farm. FarmTogether's management has expertise in fruit, nut, and citrus trees and works with a partner, Farmland Opportunity, on row crop farms.
The way it works is simple: FarmTogether identifies investment opportunities, then puts them through its vetting process to determine if the combination of the crop, valuation of the farm, and the capabilities of the prospective operator -- either a contracted commercial farmer or a tenant lessee -- meets its standards. FarmTogether also identifies opportunities to invest in the farm to raise its value, such as adding additional infrastructure or converting it to organic or carbon-reducing practices.
If an opportunity meets its expectations, FarmTogether negotiates a deal with the seller and lists the offering on its platform, including all relevant legal documents and financial targets as well as the targeted hold period. Once the deal is funded and closes, investors will earn a cash yield, paid from the farm's cash flows during the term of ownership, which is often going to be more than five years before the farm is sold, with the expectation being that it will be sold at a profit, particularly if capital improvements or changes in farming practices to raise its value are made.
Who can invest with FarmTogether?
Although management says they do intend to offer appropriate investments for non-accredited investors at some point in the future, for now, their platform is only open to accredited investors.
What is the minimum FarmTogether investment?
FarmTogether says the minimum investment you will see on its platform is $10,000 for a standalone deal, but it's not always the minimum for every deal. The first deal it closed had a $25,000 minimum, and a partner deal listed at the time of this writing required at least a $40,000 minimum investment.
What are FarmTogether's fees?
FarmTogether says it charges investors two fees:
1% of your total investment upfront for each investment you make.
1% per year in asset management fees.
In addition to FarmTogether's fees, its partner deals may have additional fees. A partner deal listed at the time of this writing also included a share -- 10% -- of the profits to be paid when the farm is sold. Another recent deal with a contracted farm operator listed an annual onsite per-acre management fee.
The key here is to take the time to study every deal before you invest and make sure you understand the fee structure.
FarmTogether's returns: What should you expect?
We don't have a track record yet, since FarmTogether only just closed its first deal in late 2019, and that deal is expected to be held for five years. However, the asset class -- farmland -- has an excellent track record of delivering both very strong returns and minimal losses.
FarmTogether's management team has experience finding profitable farmland investments and has worked with top operators to deliver profitable cash flows from those farms, and that bodes well for the deals it lists.
Lastly, FarmTogether's asset management fees come from the cash flows generated by the farm's operations, and its executives invest alongside investors in every deal. That means the company -- and its executives -- have real skin in the game and are financially aligned with investors. That also bodes well for profitable deals.
When (and how) can you sell FarmTogether investments?
All investments on FarmTogether are illiquid, meaning once you've invested, your capital is tied up until the deal completes and capital is returned to investors. In most cases, that's going to be five years or longer; at this writing the most recent deals on its marketplace had target hold periods of seven years.
To be clear, this is typical of most standalone real estate deals you'll find on other projects: Developers need investors who can commit capital for the length of the project. So if you're looking for a "quick" investment, or prefer an investment that you can liquidate quickly, FarmTogether isn't the best choice. At some point it may introduce a secondary market where investors can attempt to sell out of prior investments before they complete, but the company didn't offer anything concrete on when or even if that might happen.
Going mobile: Is there a FarmTogether app?
Like most other real estate crowdfunding platforms, FarmTogether doesn't have an app. Also like its peers, it does have an excellent mobile-optimized website, giving users the same features and capabilities as its desktop site. Rest assured, you can create and access your account, review and make investments, and access your portfolio from a smartphone or tablet just as well as from your desktop or laptop.
FarmTogether risks: Is FarmTogether safe to invest with?
When you invest on FarmTogether, you own a stake in the farm itself, through a separate legal entity -- typically an LLC -- and not a stake in FarmTogether. That means if FarmTogether were to get in financial trouble or become insolvent, your farmland investments would not be at risk. Additionally, FarmTogether isn't a farm operator, so any interruption in its operations wouldn't have a direct impact on any of the farms you invest in.
However, since it acts as the asset manager, there would likely be some interruption -- temporarily -- to a few things for investors, including access to reporting or documentation, the payment of distributions, or communications with the farm operator, since FarmTogether plays a key role in managing those things. There are some protections in place to limit this impact, with each deal including a survivorship plan for ongoing administration.
The biggest risk for investors in farmland real estate deals is the farm not producing sufficient results. This can be caused by a litany of things, including:
Pests or disease.
Drought.
Catastrophic weather.
Mismanagement by the operator.
Low commodity prices.
Or -- most common -- some combination of the above. Whether it's bad luck or bad farm management, if a farm doesn't generate expected cash flows, investors may not earn the expected distributions.
In a worst-case scenario, a farm may even need to be sold off if things are bad enough -- and potentially at a loss. It's unlikely with well-vetted deals and qualified operators, but it happens. And if there's debt involved, those losses can be compounded in a worst-case scenario.
The lesson? Make sure you do your due diligence. Understand the financials for any deal before you invest, and consider if the risks fit within your personal risk profile.
With all that said, there's a lot to like about FarmTogether and what it offers investors. Farmland is not an asset class that many people have ever had the chance to invest in, but its risk and returns profile, along with its prospects going forward, should have it on your radar.
Better Returns - half the volatility. Join Mogul Today
Whether over the 21st century, the past 50 years... Or all the way back to more than 100 years... Real estate returns exceed stocks with SIGNIFICANTLY less volatility! In fact, since the early 1970's real estate has beat the stock market nearly 2:1.
That's why we launched Mogul, a breakthrough service designed to help you take advantage of this critical asset class. With volatility spiking, Mogul members have been receiving investing alerts with projected rates of return of 16.1%, 19.4%, even 23.9%, and cash yields of up to 12%! And these aren't in some 'moonshot' penny stocks or biotechs, but more stable multi-year real estate developments that don't see their value swing on a daily basis like the stock market.
Join the waitlist for Mogul here and receive a complimentary 40-page guide on a NEW way to build wealth. Join waitlist now.
---
Popular Articles On Millionacres