RealtyMogul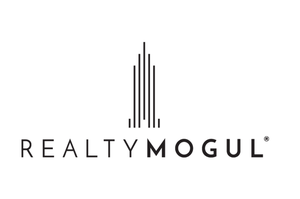 Summary
One of the most popular real estate crowdfunding platforms, RealtyMogul has a diverse investment mix available to investors that includes individual properties, funds, 1031 exchanges, and private REITs
Highlights
Mogul REITs offer easy diversification at a low price
Extensive 1031 support is unique among portals
Emphasis on conservative value-add is appealing
Bankruptcy Protection 8/ 10
Diversified Fund Options 4/ 5
Non-accredited Investor Offerings 4/ 5
View More
Summary
RealtyMogul is one of the oldest and most popular real estate crowdfunding platforms. If offers investment for both accredited and non-accredited investors. You can also regularly find offers appropriate for 1031 exchange investments.
Realty Mogul has evolved over the past few years to focus on "value-add" real estate projects with existing cash flows. It shies away from higher-risk real estate deals such as new construction, residential real estate flipping, and hospitality properties.
The platform's due diligence process is very thorough. Its vetting process includes a "boots on the ground" inspection of every property.
Altogether, RealtyMogul has a lot to offer investors across different wealth levels.
What is RealtyMogul?
RealtyMogul is a real estate crowdfunding platform that offers multiple investments appropriate for accredited investors, including standalone real estate projects and portfolios for 1031 exchanges. It also manages two real estate investment trusts (REITs), which are open to accredited and non-accredited investors.
Accredited investors have $200,000 in income or $1 million net worth. If you think you might qualify, you can get more information from "What Is an Accredited Investor?"
In addition to its marketplace, RealtyMogul also acts as an asset and portfolio manager for investors. It summarizes and standardizes reports from sponsors for streamlined, easy-to-follow investor updates.
How does investing on RealtyMogul work?
Like other platforms, you:
set up an account,
verify your credentials,
identify investments you like,
perform your own due diligence, and
make a pledge to contribute.
Once you've made an investment, your investor dashboard will become an important part of your RealtyMogul experience. The dashboard provides a breakdown of each investment as well as totals across all investments. It's also where you can find tax documents, reports, and other relevant information about your current, pending, and completed investments.
RealtyMogul's REITs are an excellent choice for real estate investors who want more flexibility and liquidity. RealtyMogul lets REIT shareholders sell back some of their shares after one year. You'll pay a fee during the second and third years; after three years of ownership, there's no fee.
It's still a better long-term investment than a short-term one. But you do have some options.
There are limitations, including whether RealtyMogul has available cash to repurchase shares and how much of your holding you can sell. You may have to sell below the price you paid, but the ability to sell at all is more than you'll find on most other platforms.
Sign Up for Our Newsletter
What are RealtyMogul's fees?
Depending on the asset, its legal structure, and its goals, fees can vary. RealtyMogul says that, in general, it charges 1%–2% upfront on each investment made through its platform. These are generally paid to North Capital, a third-party broker-dealer that RealtyMogul has a relationship with.
These fees can be higher for REITs and 1031 portfolio products. There are higher regulatory expenses, more legal complexities, and other factors that raise the cost.
RealtyMogul also charges recurring asset management fees, typically 1%–1.2%, according to the company.
Besides the fees charged by RealtyMogul and its affiliates, there are always other fees in real estate deals. These fees and how they're paid vary greatly depending on a number of factors. RealtyMogul's deal page might be my favorite for making it easy to find -- and understand -- all the fees related to a deal.
Who can invest on RealtyMogul?
Its standalone deals are for accredited investors only, and often have small -- compared to real estate offerings on other platforms -- minimums of $25,000. At the time of this writing, RealtyMogul has two REITs. They're both open to non-accredited investors, making this platform one of a small handful of real estate crowdfunding platforms that offer any investments to a wide range of people.
There's one catch: With a $5,000 minimum investment, these REITs may not be a good choice for beginning investors. Investors looking to start with smaller dollar amounts may also want to find another option. This may be a better fit for those who have invested in real estate for a while and built up significant cash reserves.
It would be nice if RealtyMogul offered non-accredited investors a lower starting level, maybe with a requirement for recurring monthly contributions. But it's one of the few platforms that offer anything at all to non-accredited investors. It may not be perfect, but it's a step in the right direction.
How can you use RealtyMogul?
RealtyMogul is a solid blend of a marketplace and an involved investment manager. It provides these services for accredited and non-accredited investors who can meet its $5,000 minimum REIT investments.
Moreover, it's an excellent choice for investors looking for a 1031 exchange. It regularly features 1031-appropriate portfolio products.
RealtyMogul is also a viable choice for investors looking to take advantage of the tax benefits of an IRA. However, unlike other platforms that work with multiple trustees, RealtyMogul's single preferred custodian for standalone deals is IRA Services Trust. You may have more flexibility to use an existing self-directed IRA to invest in one of RealtyMoguls REITs.
What makes RealtyMogul unique?
Three things stand out about RealtyMogul.
First, its due diligence process is one of the best. Its vetting process includes on-site inspections of every property and the marketplace it operates in before being approved.
RealtyMogul also takes the step of funding every deal from its own balance sheet before it's listed on the marketplace. That points to high-quality vetting. This is great for investors because it reduces the chance of a deal you like not getting enough funding to move forward.
Moreover, RealtyMogul's compensation model -- management fees that pay out over the life of a project -- incentivizes due diligence. Some platforms make money only on listing fees or front-end transactions between investors and sponsors.
Second, RealtyMogul has a track record of offering high-quality 1031 exchange investments. Other platforms tend to avoid this area. They'll often steer investors looking for a 1031 exchange towards opportunity zone investments instead.
Third, RealtyMogul is one of the few real estate crowdfunding platforms to offer high-quality real estate investment opportunities to non-accredited investors. The $5,000 minimum investment may put it out of reach for some, but it expands the limited universe of acceptable real estate investments for the rest of us.
How safe is RealtyMogul?
As usual, this is a multipart answer.
The first part deals with how at-risk your investment would be if RealtyMogul were to fail. In general terms, they wouldn't be at risk. At least not the standalone real estate deals or the portfolios managed by unrelated sponsors. Its two REITs would potentially be more affected because of RealtyMogul's role in operating them.
Looking for more details? Here's the longer answer.
Each real estate deal is funded upfront by RealtyMogul as a standalone LLC. That LLC has its own bank accounts (typically funded with a $20,000 starting balance). When investors take a stake in a real estate project, they own a portion of this LLC, which is managed by RealtyMogul on behalf of investors. The management fee you pay covers its expenses.
If RealtyMogul were to go under, that existing management fee stream would make it easier to find a replacement manager to step in. Other platforms have similar structures for protecting investors. A bankruptcy might result in a temporary interruption to dividend payments, tax documents, or quarterly reporting. It should have limited or no impact on the long-term success of an individual deal.
It could get more complicated for RealtyMogul's REITs. While there's also a fee stream to attract an asset manager, RealtyMogul plays a bigger role in managing the REITs. There are many properties, sponsors, and real estate asset managers involved. Many more than in standalone real estate projects with a single sponsor. It wouldn't be shocking to see the REITs acquired or liquidated -- potentially at a loss to investors -- if RealtyMogul were to fail.
The good news is that RealtyMogul seems to be on solid financial ground. It's privately held, so it doesn't make equity and debt information public. But we were able to verify some key operating metrics that indicate a strong business. Moreover, RealtyMogul bridge-funds real estate deals from its own balance sheet before launching them in its marketplace. That requires financial strength.
Lastly, RealtyMogul has steadily evolved its focus toward lower-risk real estate projects. They now primarily fund value-add deals from properties with existing cash flows. They're eschewing higher-risk deals like residential lending, house flipping, and hospitality properties (including hotels). RealtyMogul also tends to avoid offering ground-up construction or low-occupancy projects. These investments don't have the stability of projects with better ongoing cash flows.
RealtyMogul's platform doesn't strike us as being a source of higher risk than any other real estate investment. To the contrary, it's not a stretch to say that the kind of properties it focuses on could make it one of the safer platforms to invest through.
Become A Mogul Today
Real estate is one of the most reliable and powerful ways to grow your wealth - but deciding where to start can be paralyzing.
That's why we launched Mogul, a breakthrough service designed to help you take advantage of this critical asset class. Mogul members receive investing alerts, tax optimization strategies, and access to exclusive events and webinars. Past alerts have included investments with projected IRRs (internal rates of return) of 16.1%, 19.4%, even 23.9%.
Join the waitlist for Mogul here and receive a complimentary 40-page guide on a NEW way to build wealth. Join waitlist now.