Before traditional retail could recover from the 2008 global financial crisis, another threat emerged. The advent of e-commerce has led to thousands of store closures in recent years.
Today, many malls are dealing with their lowest occupancy rates in years. According to real estate analytics provider REIS, mall vacancy rates were 9% in the fourth quarter of 2018, compared to 8.3% year-over-year. Current rates are much higher than the average vacancy rate over the past five years. In 2017, Credit Suisse even went as far as to predict that 20–25% of U.S. regional malls will close by 2022.
All that doom and gloom, along with rising interest rates, has taken a toll on retail real estate investment trusts (REITs). Since peaking in mid-2016, retail REITs as a category have lost 20% of their market value. Many retail-focused REITs will probably struggle to adapt to the changing face of retail. But the top REITs with the best properties in the right segments should be excellent long-term investments.
3 top mall REITs worth buying now
| | | |
| --- | --- | --- |
| Company Name | Dividend Yield | Market Cap |
| Pennsylvania REIT (NYSE:PEI) | 17.8% | $400 million |
| Retail Opportunity Investments Corp (NYSE:ROIC) | 4.5% | $2.0 billion |
| Tanger Factory Outlet Centers Inc. (NYSE:SKT) | 9.5% | $1.3 billion |
Keep reading below for a closer look at the three REITs above. We'll cover what makes them worth buying and why they could be some of the best-performing REITs over the next decade.
A cheap risk-reward play
Pennsylvania REIT, or PREIT, pays a sky-high 14.8% yield at recent prices. This isn't a product of dividend increases -- the payout hasn't gone up in almost five years. Instead, fear for the sector has led many investors to sell in recent years. PREIT's share price has fallen 78% from the 2016 peak, pushing the yield up to current levels.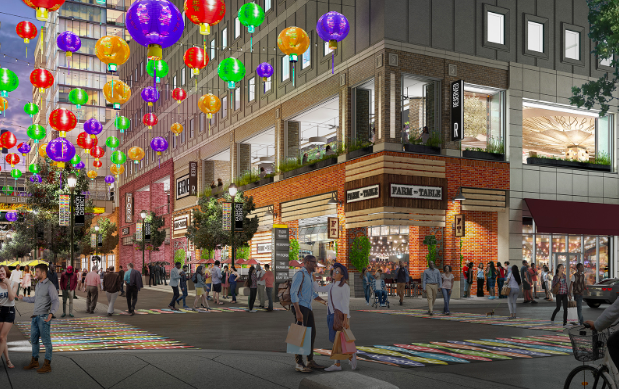 The thing is that PREIT's management has done a pretty solid job of improving the business. It has divested itself from many poorly performing properties. It's also found new tenants to drive more traffic to its best properties.
The results show in the improved sales at its malls, particularly the core properties it intends to retain. Sales at its core malls were at $510 per square foot last year, compared with $394 per square foot on its entire portfolio in 2014. Even when factoring in properties it plans to divest, 2018 sales were at $491 per square foot.
Yet it trades like Mr. Market expects the worst. At recent prices, shares trade for less than four times 2018 funds from operations, and about 4.5 times estimates for 2019 FFO. Frankly, PREIT is too high-quality a business to trade for this price.
That doesn't guarantee the stock won't fall further. But it does make the current valuation attractive for investors willing to wait out short-term volatility.
This West Coast specialist is a top-notch operator
Retail Opportunity Investments Corporation (ROIC) is one of the best-run mall REITs you'll find. And it has an advantage over PREIT: It's not stuck with a bunch of unproductive properties.
ROIC operates in a niche its management knows well: West Coast grocery-anchored shopping centers. This segment is appealing for several reasons, including:
its relative resistance to e-commerce,
the traffic value an anchor grocery store brings to other tenants, and
the convenience it provides to local residents.
Since going public, ROIC has built itself into the biggest strip-mall specialist on the West Coast. At last count, it owned 91 properties, reported a lease rate near 97%, and had delivered its shareholders 161% in total returns since its IPO. That rate of total return is even better than the 143% the S&P 500 has generated over the same period.
Even more appealing for REIT investors is the dividend growth: The quarterly payout has increased every year since it was initiated, and is up 228%.
And even though it's already the biggest of its kind, ROIC could add many more properties to its portfolio and grow its payout. West Coast retail real estate is highly fragmented, with single-property owners dominating the space. ROIC has proven adept at finding owners looking to sell and striking quickly to close attractive deals.
Trading for 14.7 times trailing FFO, it's not dirt-cheap like PREIT. But it's also not in the midst of a major turnaround. Instead of bargain-hunting, ROIC is a top performer worth paying fair price for and holding long-term.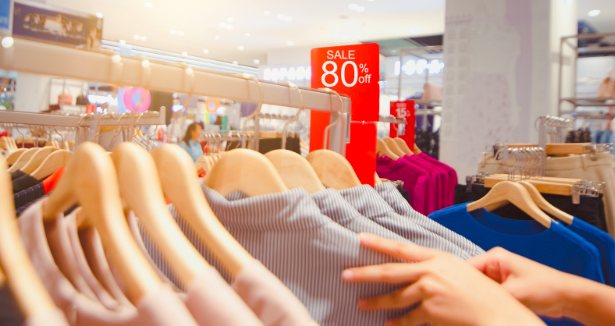 Regional malls are expected to struggle over the next few years. But Tanger Factory Outlet Centers has a different focus. As its name suggests, this REIT focuses on outlet malls.
Discount-focused retail isn't completely immune to the pressures of e-commerce -- Tanger itself has sold off a baker's dozen of its properties over the past five years. But Tanger's focus on upscale and experiential retail has kept its properties full of appealing tenants. It finished 2018 with a consolidated 96.8% occupancy rate and reported a 10.6% improvement in its blended average rental rates on a straight-line basis. This helped it deliver solid financial results last year that should continue even as it works through more portfolio upkeep.
Despite its well-run business and its focus on a high-value segment of retail, the market has this outlet mall REIT priced for the bargain bin. At recent prices, it trades for 7.4 times 2018 FFO and only 7.8 times guidance for 2019 funds from operations.
Combined, you have a well-run company trading for a single-digit valuation and paying a dividend yield well above 7%. And that dividend only needs about 60% of FFO to support it. Tanger Factory Outlet Centers should be high on your list of mall REITs worth buying.
Zig while Mr. Market zags
Sure, ecommerce is profoundly changing brick-and-mortar retail. The thousands of stores that have shut over the past few years make this abundantly clear.
But there's a huge difference between destruction and disruption. These three mall REITs are set to not just survive the ecommerce disruption, but to thrive as they adapt to the future of brick-and-mortar retail. If you're a savvy investor, you'll take full advantage of the opportunity to buy these high-quality businesses while the market continues to overlook their prospects.
Become A Mogul Today
Real estate is one of the most reliable and powerful ways to grow your wealth - but deciding where to start can be paralyzing.
That's why we launched Mogul, a breakthrough service designed to help you take advantage of this critical asset class. Mogul members receive investing alerts, tax optimization strategies, and access to exclusive events and webinars. Past alerts have included investments with projected IRRs (internal rates of return) of 16.1%, 19.4%, even 23.9%.
Join the waitlist for Mogul here and receive a complimentary 40-page guide on a NEW way to build wealth. Join waitlist now.
Jason Hall
owns shares of Pennsylvania REIT, Retail Opportunity Investments, and Tanger Factory Outlet Centers. The Motley Fool owns shares of and recommends Retail Opportunity Investments. The Motley Fool recommends Tanger Factory Outlet Centers. The Motley Fool has a
disclosure policy
.