As home prices and rental rates continue to rise, you may be wondering how much you should be spending on housing. After all, housing is one of our biggest expenses, but how much is too much? Take a look at how much of their paycheck the average American spends on housing to see how you compare.
How much the average American spends on housing
Based on the most recent Zillow data, mortgage payments as a percentage of household income are at 16.4%, a high for the decade but still historically low. Rental affordability, though, is closing in on an all-time high of 31.2% of household income.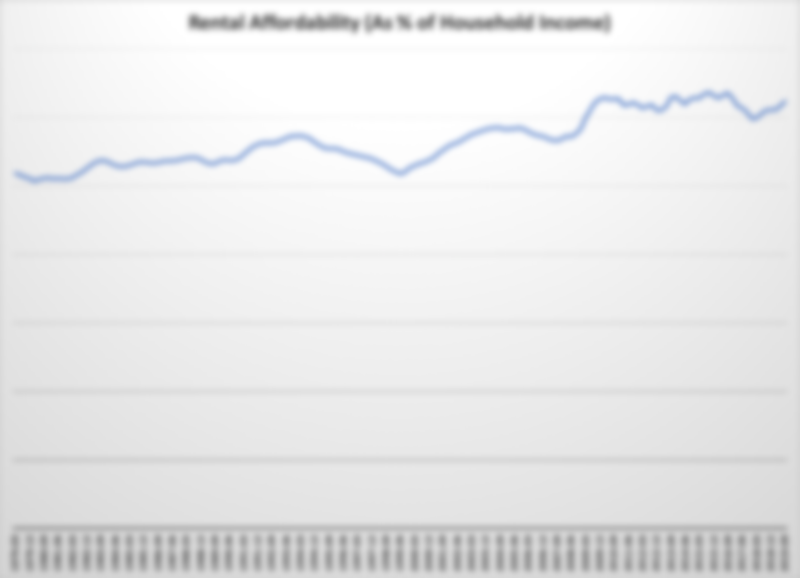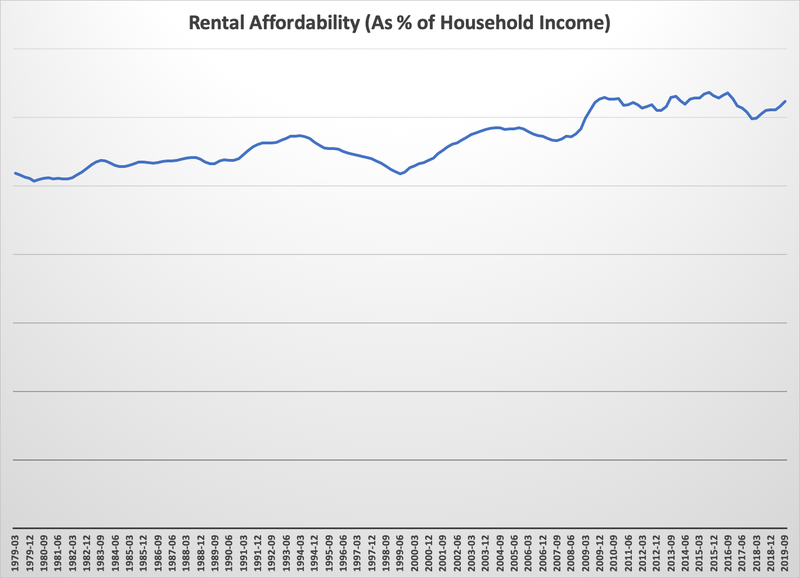 How much should I pay for housing if I rent?
If you rent you can expect to pay nearly double the expense for housing as someone who pays a mortgage. The golden rule for affordability, even by our government's standards, is to keep your housing expenses below 30% of your gross income, which includes your monthly rent plus utility expenses such as water, sewer, trash, or electricity.'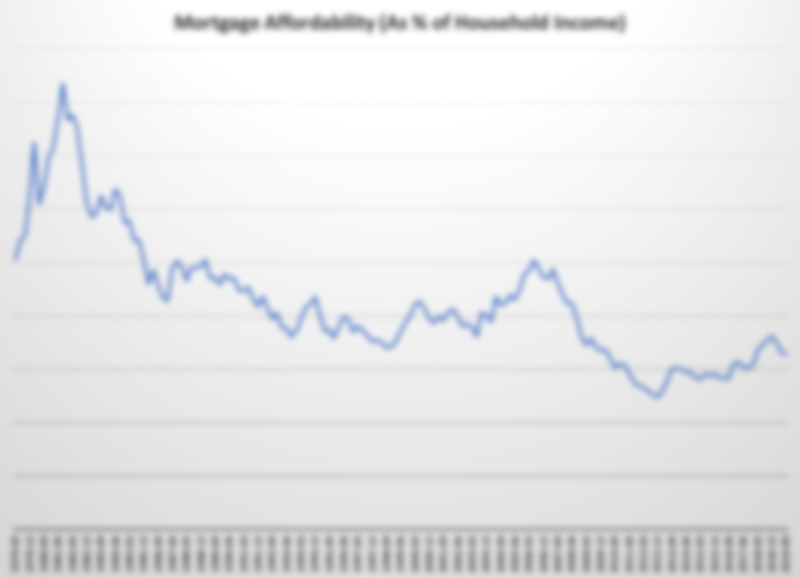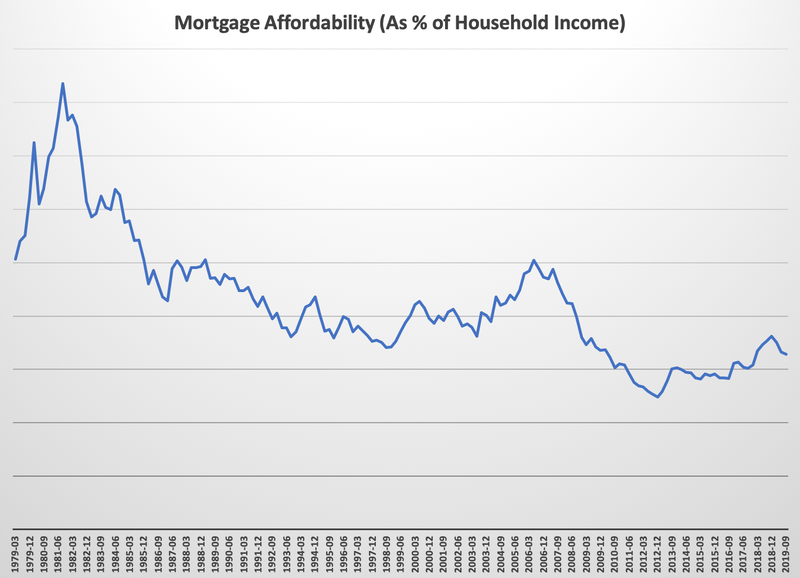 How much should I pay for housing if I own a home?
As mentioned, if you own a home, it's likely you are spending far less on housing than the average renter. But according to most lenders, it's possible you could be spending more.
Mortgage lenders have specific requirements for calculating an applicant's eligibility for a home loan, with debt to income (DTI) being a large contributing factor. The lower the debt in relation to the income, the more home you can afford and the higher your chance of being approved for a home loan.
Many lenders use the 28/36 rule of affordability as a guide to determine how much you can afford. The rule states that your mortgage payment, including property taxes and homeowners insurance, should not exceed 28% of your pretax income and that your total debt, including mortgage and other debts such as credit card, car, or student loans, should be no more than 36% of your pretax income.
Am I spending too much on housing?
If you spend more than 30% of your gross income on housing, which would include your rental cost plus utilities or your mortgage payment plus utilities, property taxes, and homeowners insurance, then it's likely you are spending too much. Historically those who spend 50% or more of their income on housing are considered severely cost-burdened, but there are times when spending more can make sense. If you have very little to no other debts, spending more on housing may be okay because you have more expendable income each year.
You may be in a financial situation where the 30% rule makes sense, but the actual affordability for your housing will vary based on your personal income and current debts. Ultimately, the goal is to keep your housing expenses as low as possible, which leaves more room for building wealth and a financial safety net, investing, and saving for retirement.
Become A Mogul Today
Real estate is one of the most reliable and powerful ways to grow your wealth - but deciding where to start can be paralyzing.
That's why we launched Mogul, a breakthrough service designed to help you take advantage of this critical asset class. Mogul members receive investing alerts, tax optimization strategies, and access to exclusive events and webinars. Past alerts have included investments with projected IRRs (internal rates of return) of 16.1%, 19.4%, even 23.9%.
Join the waitlist for Mogul here and receive a complimentary 40-page guide on a NEW way to build wealth. Join waitlist now.
FREE - Guide To Real Estate Investing