It seems that low mortgage rates aren't influencing home prices as much as you might expect. Two price indices were released on Sept. 24 -- and, while both showed annual gains, the upward trend isn't sweeping. Some of the nation's hottest markets are even seeing declines.
According to the S&P CoreLogic Case-Shiller National Home Price Index, home prices were up 3.2% year-over-year in July, marking the smallest annual gain in almost seven years.
The Federal Housing Finance Agency's House Price Index, which was also released on Sept. 24, indicates a 5% jump in prices over the year -- a significant improvement over last year's 6.7% growth rate around the same time.
The FHFA's data shows Middle Atlantic, Pacific, and Western states with the smallest annual gains (just 3.6%–4.7% over the year), while the Mountain region claims the most, with a 7.6% uptick. Topping the list of fastest-gaining metros are Phoenix, Las Vegas, and Charlotte, North Carolina. Phoenix saw prices rise 5.8%, while Vegas and Charlotte saw 4.7% and 4.6% jumps, respectively.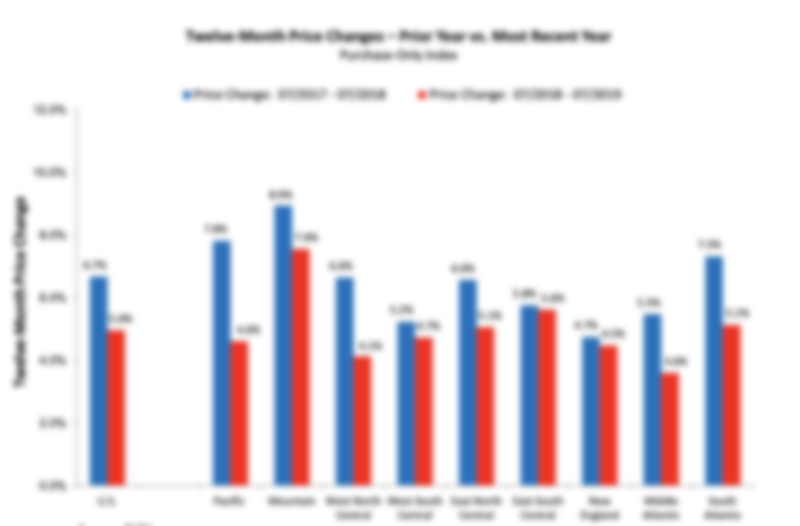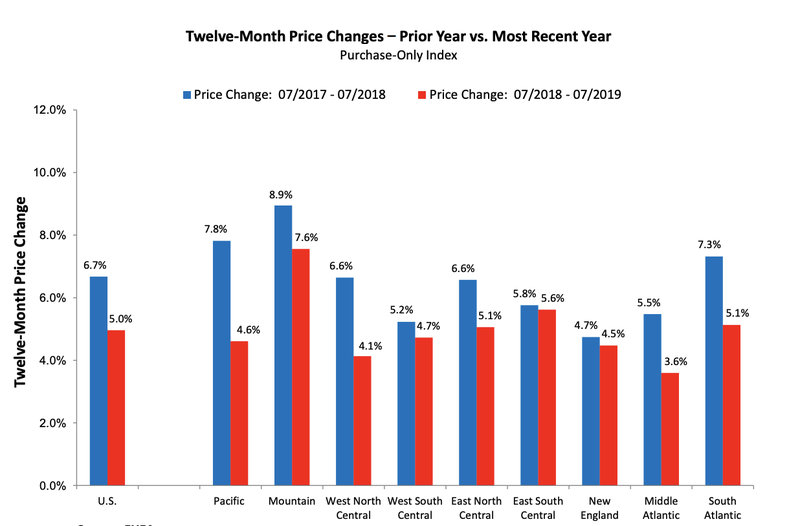 Looking at the top 20 metro areas as a whole, home prices grew just 2% over the year, down from 2.2% the month prior. The West Coast is seeing particularly promising numbers.
As CoreLogic Chief Economist Ralph McLaughlin explains, "Home prices in the West continue their cooldown, with prices in Seattle falling for the third month in a row and home price growth in San Francisco falling very close to zero."
Seattle home prices declined 0.6%, while those in San Francisco and Los Angeles jumped just 0.2% and 1.1% annually. New York, Chicago, and Portland are also seeing slowdowns.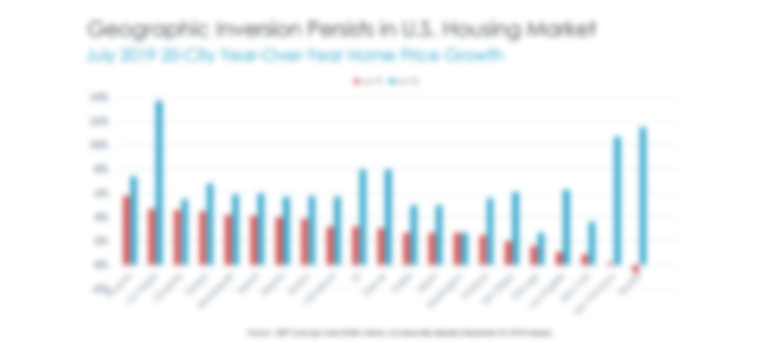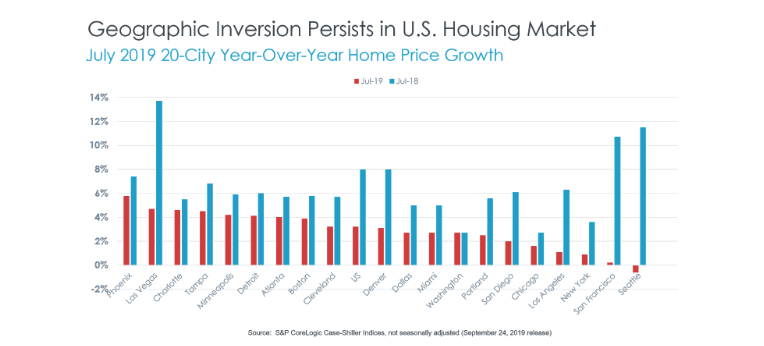 If you've been eyeing an investment property in those higher-cost western markets, it might be time to pull the trigger -- especially given current interest rates and the area's affordable rent struggle.
"Homebuyers in the most expensive but now slowest growing markets in the Pacific are likely feeling flashes of relief, as a combination of low mortgage rates and moderate home price growth is easing what has been years of painfully low home affordability," McLaughlin said.
According to Philip Murphy of Dow Jones Indices, the promising trends -- especially those in Seattle -- may soon "be turning around." The city's 0.6% downtick was significantly smaller than June's 1.3% slip.
These small gains, coupled with tighter inventory and rising existing home sales, "indicate renewed housing demand," Murphy said. In time, this could put additional upward pressure on home prices and influence investment opportunities.
The bottom line
Home prices are growing nationally, but there are some pockets where they're receding -- at least temporarily. If rates remain low and inventory struggles persist, the conditions might not last long, so plan your investment purchases accordingly.
Become A Mogul Today
Real estate is one of the most reliable and powerful ways to grow your wealth - but deciding where to start can be paralyzing.
That's why we launched Mogul, a breakthrough service designed to help you take advantage of this critical asset class. Mogul members receive investing alerts, tax optimization strategies, and access to exclusive events and webinars. Past alerts have included investments with projected IRRs (internal rates of return) of 16.1%, 19.4%, even 23.9%.
Join the waitlist for Mogul here and receive a complimentary 40-page guide on a NEW way to build wealth. Join waitlist now.