Anytime you invest, you want to make money on your investment. The only downside from being a successful real estate investor is that when it comes time to sell a property, you might end up facing a big tax bill.
However, there's an important provision that can help you avoid paying taxes on real estate profits. Under the provisions of Section 1031 of the Internal Revenue Code, you might be able to reduce or entirely defer paying taxes on capital gains by exchanging your property for another one. In order to make sure you take full advantage of this provision, though, you'll need to ask yourself some questions about whether your proposed transaction qualifies for this favorable treatment. Below, you'll find a short guide that addresses those key questions.
Do you have a business or investment property to exchange?
The most important part of the rules governing 1031 exchanges is that they have to involve real estate that you "hold for productive use in a trade or business or for investment." The intent of that provision is to make sure that ordinary homeowners aren't able to use the 1031 provisions to avoid paying capital gains taxes when they sell their personal residences or other real estate that they own strictly for personal purposes. That's the case in both directions, so you can't exchange a personal residence for a business property and qualify for 1031 treatment, nor can you exchange a business property for a replacement property you intend to use as a personal residence.
Fortunately, the guidelines on what kind of business or investment property you have and what you want to exchange for aren't nearly that strict. If you want to exchange for exactly the same sort of property you already own, that's great. But you don't have to. Exchanges of vacant land for developed properties or vice versa are perfectly fine for 1031 purposes.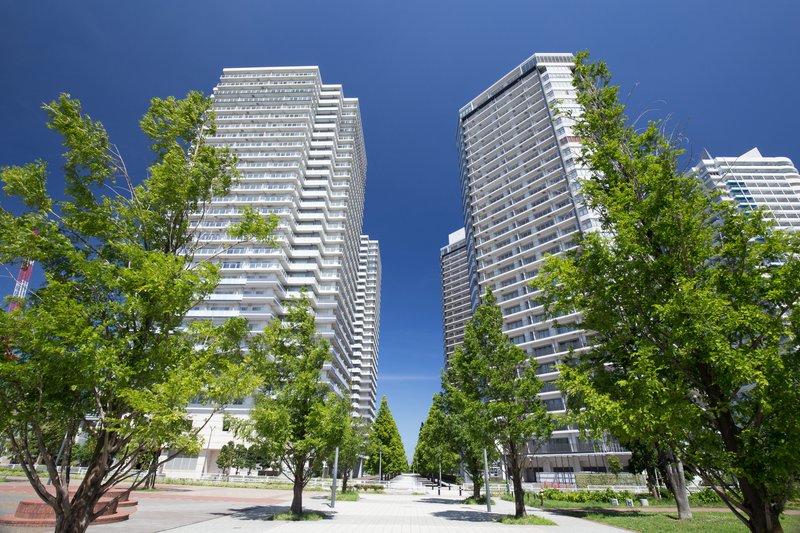 Are both properties in the U.S.?
If you want to take advantage of a 1031 exchange, you can't trade real estate across U.S. borders. If you have a piece of real estate that's in the U.S., you can only exchange it for another U.S. property. Similarly, if you have a property located in a foreign country, you can only trade it for another piece of international real estate. Go across the border, and you'll trigger the taxable gain even if the exchange otherwise would meet the requirements.
Can you find a qualified intermediary?
The number of situations in which you'll find someone who wants your real estate and has the perfect property for you to trade it for is very small. However, the 1031 exchange rules don't require you to make a direct exchange between two parties. Instead, you can structure a deal that uses what's known as a qualified intermediary, which acts to hold onto the real estate while the parties are trying to find suitable replacement properties.
Qualified intermediaries generally aren't hard to find, as there are many specialists seeking to help real estate investors use 1031 exchanges to maximum advantage. Just make sure that you use a reputable service provider with a history of successful transactions. That way, you'll avoid any pitfalls from a business that doesn't necessarily have the experience to get things done right.
Can you get a deal done quickly?
Even though you don't have to line up an exchange to happen simultaneously, there are still strict time limits to qualify for Section 1031 tax treatment. Two different limits are equally important.
The first requirement is that you have 45 days after you sell your existing property to identify the real estate you want to replace it with. Failing to identify a replacement property makes it impossible to get 1031 treatment.
The other requirement is that you have 180 days after your initial sale to close on the purchase of the identified replacement property. Note that the starting date for this 180-day period is the initial sale, not the day you identify the replacement.
Do you want to buy a replacement property before you've sold your existing property?
Regular 1031 exchanges involve selling the initial property before buying the replacement. However, sometimes, you want to do things in reverse. That's where a reverse 1031 exchange can come in helpful. As the name suggests, with a reverse 1031 exchange, you buy the replacement property before you've sold your current real estate.
The same time limits apply to reverse 1031 exchanges, except in reverse. You have 45 days after making the purchase to identify the existing real estate you want to sell, and you have 180 days after the purchase to close on the sale of your property. As you can imagine, that can be challenging in some real estate markets, but it's a hard-and-fast rule that you'll need to meet to get beneficial tax treatment.
Are you taking any cash out of the deal, or changing your financing?
As long as you're just exchanging one property for another without any cash changing hands, then the 1031 exchange won't have tax consequences. However, if you receive cash in addition to the replacement property, then you'll get taxed on the cash you get up to the full amount of capital gain you had on your initial property.
Similarly, changes in debt financing on the two properties can also have adverse tax consequences. The general rule is that your outstanding debt on the replacement property needs to be at least as big as your debt on your existing property was. If your debt goes down, then you could pay tax on the full reduction in your outstanding debt balance, up to the full amount of profit on the existing property. That's rarely a good result, so it's important to know if it'll be an issue.
Do you have all the professionals you'll need?
Typically, you'll want to have all the professionals you're working with interact with each other so that everyone's on the same page. That can include your real estate agent, your attorney, your accountant, and the professional real estate service provider you're using to act as qualified intermediary and facilitate the 1031 exchange. If you're keeping responsibility for any of those functions yourself, you'll want to be sure that everybody knows it and that you don't end up giving conflicting advice to different people in the transaction.
Get the deal done
The tax savings from a 1031 exchange can be huge, and that's what makes it worth it to go through all the hoops to get a deal done. If you want to replace one property with another anyway, it usually makes sense to find a way to do so without bringing on a big tax bill.
Become A Mogul Today
Real estate is one of the most reliable and powerful ways to grow your wealth - but deciding where to start can be paralyzing.
That's why we launched Mogul, a breakthrough service designed to help you take advantage of this critical asset class. Mogul members receive investing alerts, tax optimization strategies, and access to exclusive events and webinars. Past alerts have included investments with projected IRRs (internal rates of return) of 16.1%, 19.4%, even 23.9%.
Join the waitlist for Mogul here and receive a complimentary 40-page guide on a NEW way to build wealth. Join waitlist now.