15 Types of Insurance It Pays to Have
Author: Christy Bieber | July 19, 2019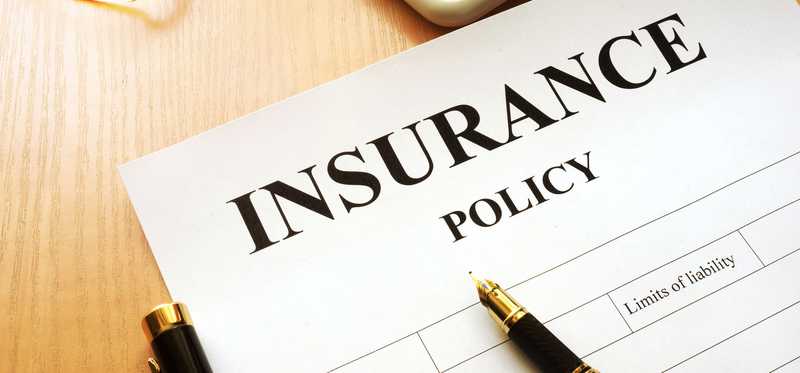 Insurance protects you from financial disaster
Lots of things can go wrong in life, from fires and floods to your car being stolen, or even a serious illness. No one ever likes to think about all these potential calamities. The problem is, if you don't plan for them, they can destroy your finances -- and your life.
One way to prepare is to get the right insurance coverage. When you buy insurance, you transfer the risk of financial loss to the insurance company so you and your loved ones are protected.
Not sure what kind of insurance to buy? Here are 15 policies you should strongly consider purchasing so you can protect yourself and the people and things you care about most.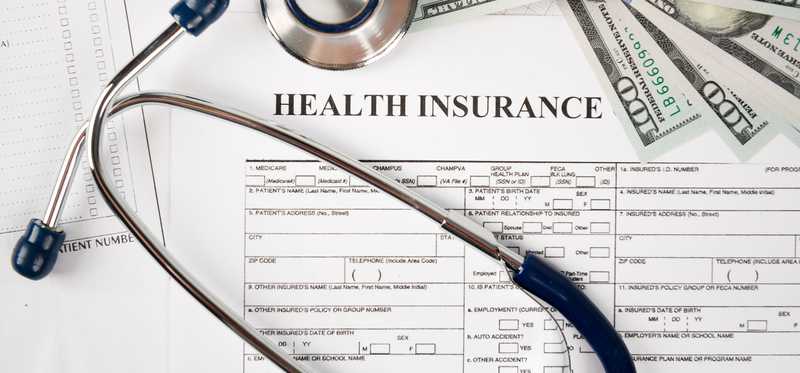 1. Health insurance
Health insurance is an absolutely essential purchase for everyone with no exceptions. 
A single hospital stay or serious illness could bankrupt your family without it. And you're more likely to put off important medical care if you're not covered, which means minor health problems could quickly turn into major ones.
Many people get health insurance through an employer, but you can also buy coverage on the individual market. Thanks to the Affordable Care Act, you may even be eligible for subsidies to help you cover health insurance premiums.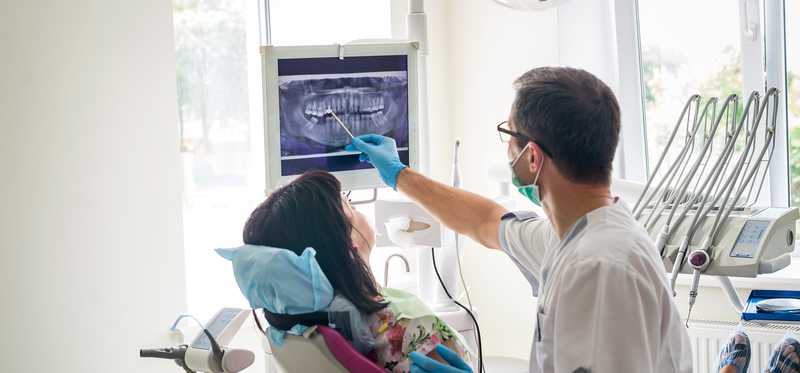 2. Dental insurance
Many people are surprised to find their health insurance policy doesn't provide coverage for dental care. Unfortunately, going to the dentist without coverage can be very expensive -- even though it's important to protect your oral health and whole body health. 
The good news is that dental insurance plans are relatively affordable. Whether you get a plan through an employer or buy one independently, a policy that covers routine cleaning as well as restorative work can help you protect your pearly whites and reduce the risk of serious infections that can be painful and compromise your overall health.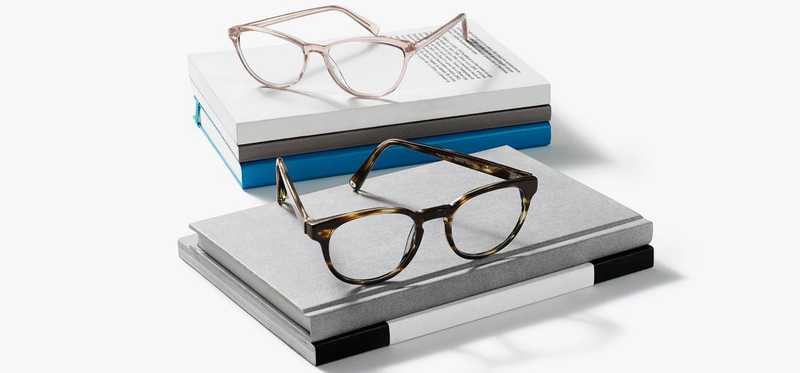 3. Vision insurance
Even though your eyes are a pretty important part of your body, most standard health insurance plans don't cover them either. This can be a problem if you don't get routine exams to check your eye health or if you need glasses or contacts.
Fortunately, vision insurance plans -- like dental insurance plans -- are pretty affordable when purchased on the open market or obtained as a workplace benefit. 
If you need corrective care, you'll want to shop for a plan that covers glasses or contacts to help you defray these costs. Some plans even provide discounts or coverage for laser eye treatment so you can make a permanent correction to your vision. 

4. Homeowners insurance
If you own a home, you need insurance to protect your dwelling and everything inside it. Your lender will likely require this coverage if you have a mortgage. But even if you own your home outright, you still need insurance. 
Your policy should provide both protection for liability as well as protection for your property. Liability coverage means your insurer pays out if someone gets hurt at your home or your dog bites someone. Personal property coverage provides funds to replace or repair your furniture and other possessions in the event of disaster. 
Look for a policy that provides replacement value coverage instead of market value coverage. Market value would pay only what your home and property are worth -- which might not be enough to restore what was lost. Replacement value coverage will let you rebuild your house or buy new stuff if something happens to your existing home or possessions.
ALSO READ: How Does Homeowners Insurance Actually Protect You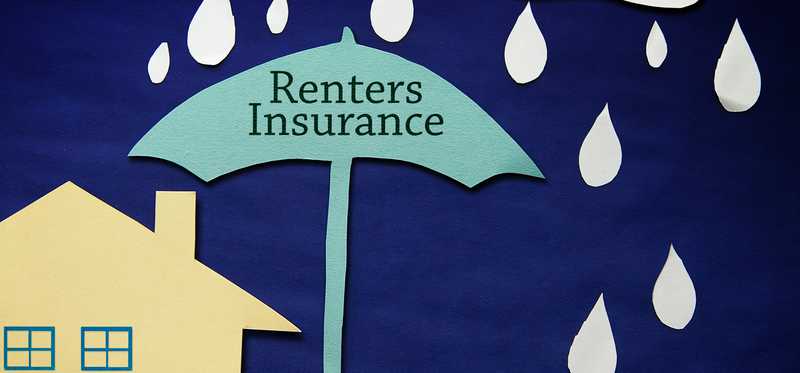 5. Renters insurance
Even if you don't own your own home, you still need insurance to cover you where you live.
Renters insurance policies, like homeowners policies, provide liability protection and personal property protection. With renters insurance, you won't be stuck with out-of-pocket legal expenses and settlement costs if someone gets hurt in your space. And with property damage coverage, you have the funds to repair or replace any possessions lost or destroyed due to theft or damage from a natural disaster. 
Don't assume your landlord's insurance will cover you -- it won't if someone gets hurt in your apartment or if your personal possessions are damaged. Get renters insurance so you don't end up having to pay out-of-pocket to replace everything you own or compensate a visitor who trips and falls or is bitten by your pet.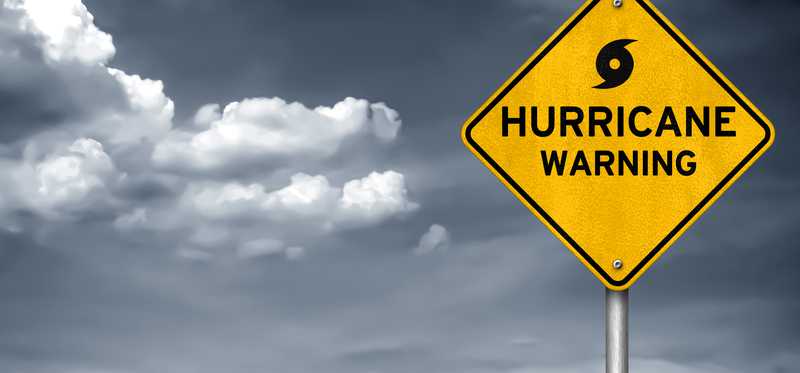 6. Flood insurance
Homeowners and renters often make the mistake of assuming all potential calamities are covered by their property insurance policy -- but that's not the case.
Homeowners and renters policies typically exclude damage resulting from a flood caused by weather (as opposed to a flood if your fridge or washing machine leak). If you live in an area where your home could end up underwater due to a severe storm, you need separate flood insurance coverage.
Many people in flood-prone areas get flood insurance coverage through a FEMA program, so look into this option first. Private coverage isn't always available and is often more expensive.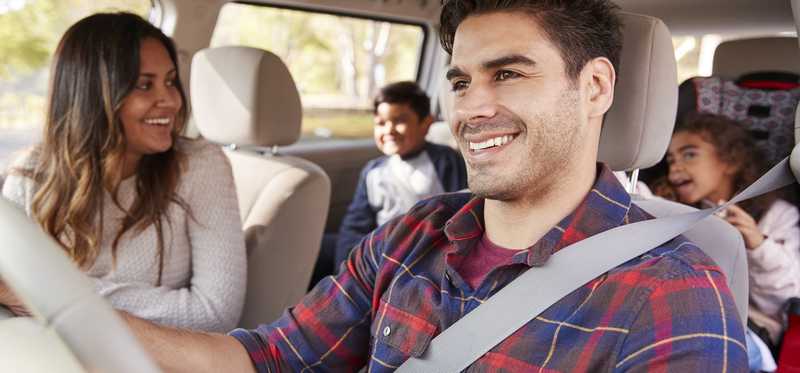 7. Automobile insurance
If you have a car, your state will require you to carry at least some kind of auto insurance. This coverage is intended to protect others in case you cause an accident -- and sometimes to ensure you're also able to cover your own bills if something goes wrong. 
Liability protection is required almost everywhere and is an essential purchase because it pays the bills if you cause injury or property damage to someone else. Personal injury protection, which is required in some states but not others, is also important because it can pay for your medical bills and lost wages if you get into a crash. 

Other types of coverage include:
Underinsured and uninsured motorist coverage, which pays for your damages if an uninsured person harms you
Collision and comprehensive coverage, which pays for the repair or replacement of your vehicle if you cause a crash; are in a single car accident; your car is stolen; or something else goes wrong such as a tree falling on your car



8. Gap insurance
If you've borrowed for your vehicle, there's a good chance your car's market value could be less than the total outstanding balance on your car loan. 
If that's the case, the theft of your car or a collision that leaves your vehicle a total loss could lead to financial disaster. You could find yourself in a situation where your insurance doesn't pay enough to pay off the loan and you end up paying your lender for a car you no longer have. 
Gap insurance ensures that doesn't happen by paying the difference between your vehicle's value and the remaining loan balance. Most lenders require you to buy this coverage, but consider purchasing it even if yours doesn't so you won't be left with months or years of payments on a destroyed vehicle. 

9. Umbrella insurance
Insurance policies pay your legal bills and damages if you cause injury to others -- but only up to policy limits. Unfortunately, those policy limits are sometimes not high enough to cover all the costs you incur if something goes wrong. 
That's where umbrella insurance comes in. Umbrella insurance pays additional costs above and beyond what other insurers cover if you're found liable for losses. 
If someone is killed at your home or in a car crash and their family is awarded $1 million in damages but your auto or homeowners policy has a $250,000 limit, your umbrella policy could pay the other $750,000 in damages. 
Umbrella policies are an affordable way to get a lot of additional protection. However, these policies typically require you to carry at least a certain minimum amount of coverage with your other insurance carriers. They are extremely important to protect assets because otherwise a judgement against you could lead to wage garnishment or liens on your property if your insurance isn't sufficient to cover damages you're held responsible for.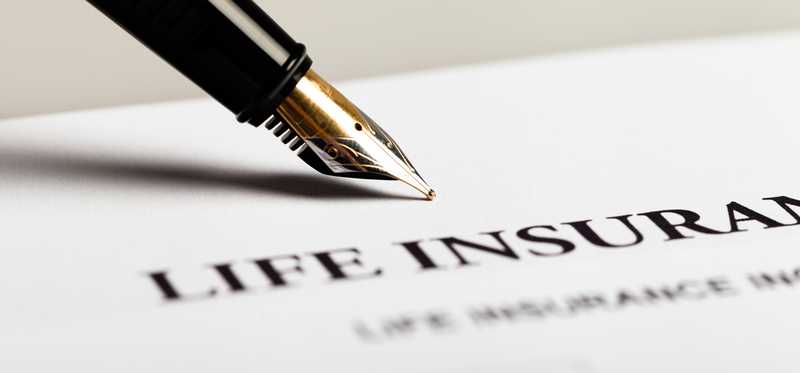 10. Life insurance
If anyone counts on you for anything, you need life insurance coverage. Life insurance could replace income your surviving family members depend on. It could allow surviving loved ones to hire a caregiver if you're a stay-at-home parent or care for your own aging parents. Or, it could allow your business partners the money to buy out your interest in the company and continue operations if you die. 
Life insurance is a relatively affordable way to protect the people who count on you. You can buy a policy to pay out a lump sum of money to your beneficiaries in the event of your death. You could buy a policy just big enough to cover funeral costs or could buy millions of dollars in coverage so your family doesn't face any financial hardship if something happens to you. 
There are different kinds of life insurance, including term and whole life policies. Term life policies are much cheaper and only provide a death benefit for a limited time. They're usually the right choice, because the assumption is that no one will be depending on your income or services any more by the time the term ends. 
Whole life policies are much costlier and have an investment component. You're usually better off just opting for a term policy and investing yourself, but there could be exceptions such as if you have a disabled child that will need a lifetime of care and support.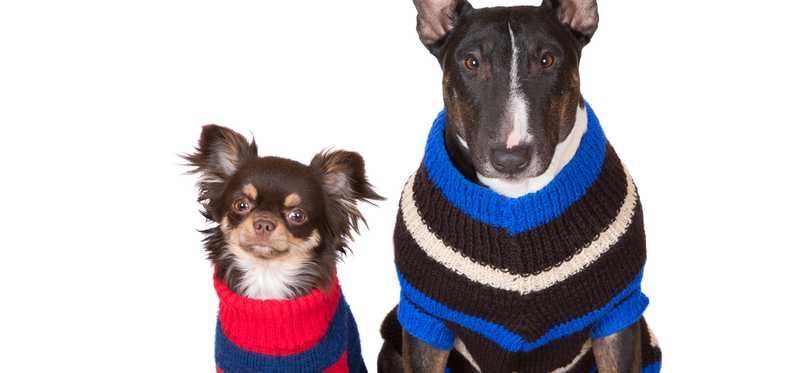 11. Pet insurance
Furry family members are important members of the family too -- and their medical care can become extremely expensive. 
This is especially true now that advances in veterinary medicine mean pets can get heart surgery, chemotherapy, hip replacements, and many of the advanced life-improving and life-extending procedures humans undergo. 
You don't want to be forced to go into debt or put your pet down because you can't afford care. Buying pet insurance could help you to do the very best for your animal companions. 
Just be aware that pet insurance policies do not cover pre-existing conditions, so try to get covered when your pet is young and healthy. And research policies carefully because some pet insurance coverage is much better than others. 

12. Long-term care insurance
As you get older, your health will inevitably decline. Unfortunately for many seniors, physical or mental health issues will eventually necessitate home healthcare or a move to a nursing care facility. 
Even more unfortunately, Medicare and most private health insurance policies will not cover your care at home or your stay in a nursing home if you just need routine assistance with activities of daily living. Unless you need skilled medical services, you're on your own for footing the bill -- and the bill is a big one. 
If you don't have thousands of dollars a month to pay for a health aide or nursing home, consider buying long-term care insurance. Just be sure to research policies carefully to look at what circumstances entitle you to nursing home coverage and whether daily limits on policies are high enough to cover a nursing home in your area.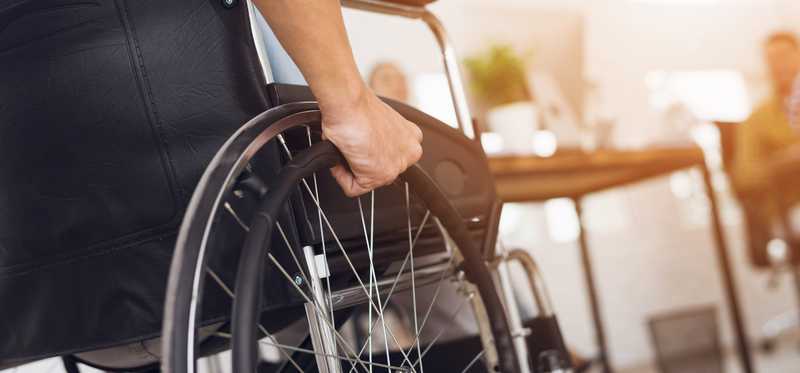 13. Disability insurance
While all of us hope we'll stay healthy through our careers and until we're ready to retire, this is not the case for far too many of us. And if you are one of the millions who experiences a short-term or long-term disability that makes work impossible, you could find yourself facing financial disaster. 
Social Security Disability benefits are available for people with qualifying long-term medical conditions, but it's very hard to qualify for benefits and no coverage is available at all for short-term disabilities.
Buying disability insurance can help ensure you have the income you need if something goes wrong with your health and you can't work any more. 
Shop around for coverage that is affordable and that replaces as much of your wages as possible, and make sure to choose a policy that will cover you for both short-term and long-term health problems so you can avoid any interruption in income when you get sick or hurt.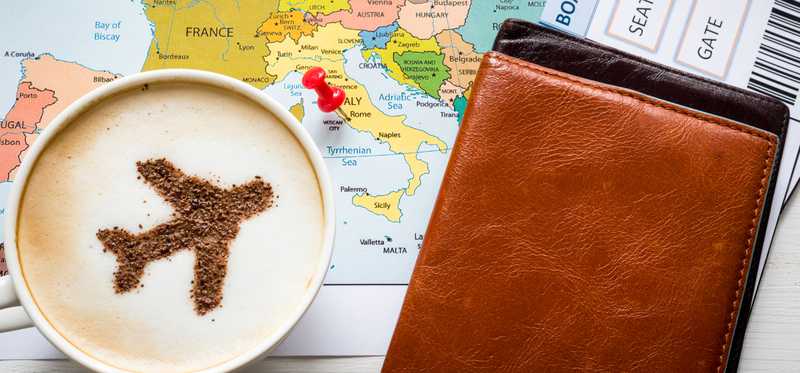 14. Travel insurance
Traveling can be expensive, and many airlines, hotels, and tours have nonrefundable bookings or charge hefty change fees. If you don't want to end up out-of-pocket if something goes wrong, travel insurance provides important protection. 
Trip cancellation and trip interruption insurance are two popular types of travel policies that refund you if you can't start or can't finish your trip due to health issues or other disasters. 
You could also opt for medical evacuation coverage to help you get to a hospital if you get sick on the trip or buy other kinds of coverage to protect you in case of delays or lost luggage.
It's common or your credit card to provide travel insurance if you pay for at least part of your trip on your card -- but not all cards offer this feature. Find out what coverage, if any, you have on your credit card and then look into purchasing supplementary travel insurance if you need more protection.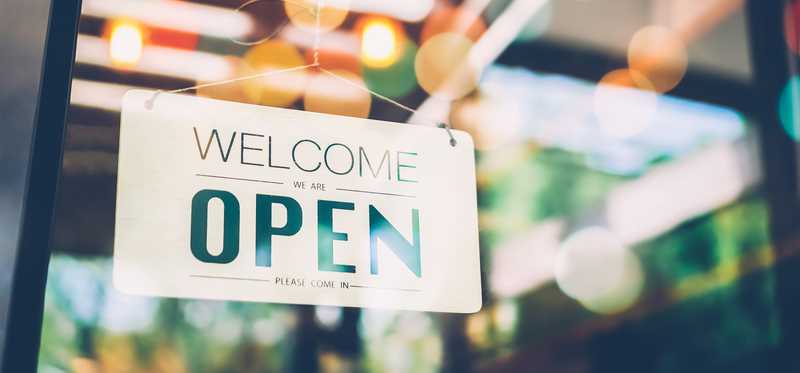 15. Business or professional insurance
If you run any kind of business or provide professional services, there are a whole host of additional policies you may need to protect you from losses.
Doctors, lawyers, and accountants, for example, typically need malpractice coverage in case of mistakes that cause financial loss (or physical injury) to others.
Other business owners may need liability protection, commercial property insurance, and business interruption insurance in case the company becomes temporarily unable to operate. 
Talking to an insurance agent is advisable if you need business or professional insurance to find out exactly what types of coverage can protect your personal assets, business operations, and income.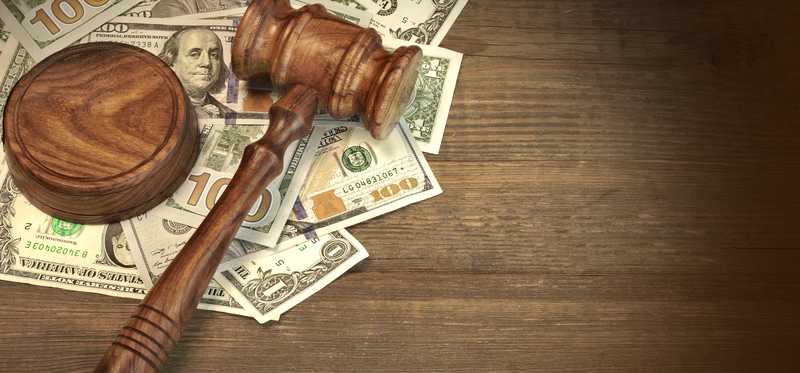 Don't skimp on insurance coverage
Insurance coverage is something you should never cut corners on because the risk is simply too great. You want protection from all different kinds of loss so your family and assets are safe and so you'll have peace of mind.
If you're missing any of the policies on this list, shop around for coverage ASAP so you can fill your coverage gap and transfer big risks to an insurer better equipped to cover serious financial damage. If something goes wrong, you'll be very glad you did. 

The Motley Fool has a disclosure policy.