10 Wedding Expenses I'm Not Wasting My Money On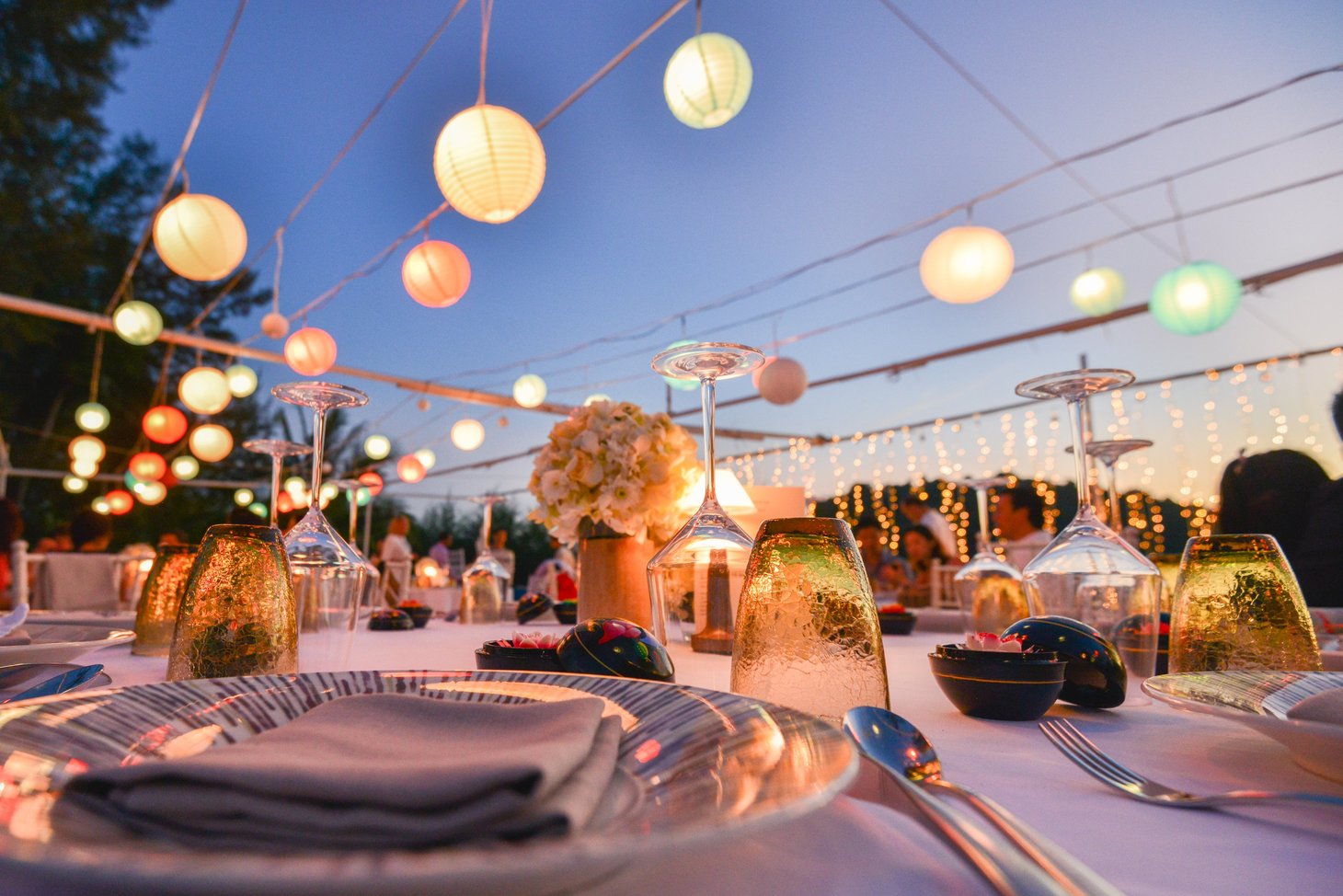 Many or all of the products here are from our partners that compensate us. It's how we make money. But our editorial integrity ensures our experts' opinions aren't influenced by compensation. Terms may apply to offers listed on this page.
Your big day doesn't have to come with a big bill.Image source: Getty Images.
I'll be the first to admit: I'm not your typical bride-to-be. Most girls dream of the white dress and the walk down the aisle. I dreamt of a casual courthouse ceremony and going home to watch TV. But my fiance wanted a wedding, so plans changed.
I knew that the average cost of a wedding had risen to nearly $34,000, but being rather frugal, I also knew I could get that number way down. We don't have the bill in hand yet, but we're estimating our final costs to be around $8,000. Here are some of the expenses we slashed to make that happen.
1. A diamond ring
The Knot estimates that the average engagement ring costs $5,680. I opted for a simple men's wedding band that cost around $80. I know that's not everyone's style, but you have other choices besides that and a jewelry store. There are many online jewelry makers that sell unique, custom rings for far less than you'd pay at established jewelers. Explore those options first. If you find something you like, you could easily save yourself thousands.
2. A wedding dress
Wedding dresses don't cost as much as engagement rings, but many of them still top $1,000, and some designer brands can cost more than $10,000. If you don't want to spend that much on a dress you'll only wear once, consider buying used. There are several sites selling used wedding dresses, or you can buy a white dress from any store for a more casual feel. I scored a simple, but elegant white dress for $25 secondhand, and it's versatile enough for me to wear again.
3. An overinflated guest list
Keeping the guest list down was the toughest part because my fiance has a big family. It helped that our venue had a 150 maximum capacity, so it forced us to limit ourselves to only close family and friends. We decided to invite some of our local friends to the reception only, which freed up more space for family and guests traveling from far away to attend the ceremony. This also helped keep our dinner costs down, and most of our reception-only guests were understanding of the situation. 
4. A plated dinner
We opted for a buffet dinner over a plated dinner, partially because it offered greater variety to our guests and because it was cheaper. The average plated dinner costs about $40 per person, according to WeddingWire, while the average buffet costs $27 per person. Plus, if you don't get your fill the first time around, you can always go back for more without paying extra. 
5. A wedding cake
I attended a wedding a while back where instead of a cake, the couple had a number of family members and friends bake or buy a dessert and bring it to the wedding. It saved them money, and it also gave guests the opportunity to sample a variety of desserts apart from the traditional cake. We intend to do the same thing at our wedding.
6. Professional wedding vendors
Aside from the venue, vendors are usually the most expensive part of a wedding. Fortunately for us, we have a friend who's ordained, another friend who's a DJ, another friend with a nice camera who will be taking our photos, and another friend who's a graphic designer and did our invitations for us. Recruiting our vendors from our social circles helped in two ways. We didn't need to make extra room on the guest list for vendors because these friends were already going to be invited, and some of them even offered to perform the services for free as a gift to us. You may not have friends or relatives who can fulfill all of these roles, but if you can find an invited guest who can do even one of these jobs, you'll save yourself money. Even if you pay them for their services, it'll probably still be cheaper than hiring a professional officiant, DJ, or photographer. 
7. An event planner
I have friends who hired wedding planners and were quite happy with their decision, but I didn't think it was worth spending a few thousand dollars more just to have someone else make decisions I could easily make on my own. But if you find wedding planning overwhelming, this could be money well spent.
8. Transportation
Rather than paying to shuttle the wedding party and guests to and from the reception, we decided to have the ceremony, photos, and the reception all at the same place. Our location happens to be a resort, so guests can also book their accommodations there. Something like this may be worth considering if you don't want to pay for a limo or bus service, but this isn't possible with all venues. 
9. Bridal bouquets
Flowers and decor can cost a couple upward of $2,400, according to The Knot. To save money, I chose to forgo the bouquets for both myself and my bridesmaids, which will also fit in better with my minimalist style. But if you still want a little something, consider paper or fabric flowers instead or something that's altogether different, like balloons or wreaths. You could also give each of your bridesmaids a single flower rather than her own bouquet.
10. Hair and makeup
I've been in several weddings where I've had to pay more than $80 to have my hair done. It's a small expense compared to all of the other costs a wedding brings, but I'm still going to skip it. I don't plan on having an elaborate updo, so I'll just do my hair and makeup on my own, and my bridesmaids will do the same. This will save everyone a little money, and we won't have to wake up at the crack of dawn to start getting ready.
Not all of these suggestions may appeal to you, but implementing even a few of them can save you quite a bit of money so you don't have to charge expenses to a credit card or take out a personal loan. That way, you can enjoy your day without worrying about how you're going to pay for it.
These savings accounts are FDIC insured and could earn you 12x your bank
Many people are missing out on guaranteed returns as their money languishes in a big bank savings account earning next to no interest. Our picks of the best online savings accounts can earn you 12x the national average savings account rate. Click here to uncover the best-in-class picks that landed a spot on our shortlist of the best savings accounts for 2023.
Two of our top online savings account picks:
Advertisement

LendingClub High-Yield Savings

CIT Savings Connect

Member FDIC.

Member FDIC.

5.00 stars

Our ratings are based on a 5 star scale. 5 stars equals Best. 4 stars equals Excellent. 3 stars equals Good. 2 stars equals Fair. 1 star equals Poor.

We want your money to work harder for you. Which is why our ratings are biased toward offers that deliver versatility while cutting out-of-pocket costs.
= Best
= Excellent
= Good
= Fair
= Poor


4.00 stars

Our ratings are based on a 5 star scale. 5 stars equals Best. 4 stars equals Excellent. 3 stars equals Good. 2 stars equals Fair. 1 star equals Poor.

We want your money to work harder for you. Which is why our ratings are biased toward offers that deliver versatility while cutting out-of-pocket costs.
= Best
= Excellent
= Good
= Fair
= Poor


APY: 4.25%

APY: 4.60%

Min. to earn APY: $0

Min. to earn APY: $100
We're firm believers in the Golden Rule, which is why editorial opinions are ours alone and have not been previously reviewed, approved, or endorsed by included advertisers. The Ascent does not cover all offers on the market. Editorial content from The Ascent is separate from The Motley Fool editorial content and is created by a different analyst team.