4 Unexpected Costs to Plan for During Pregnancy
Pregnancy comes with some surprise expenses you may have to pay. Here are a few costs you should be sure to plan for.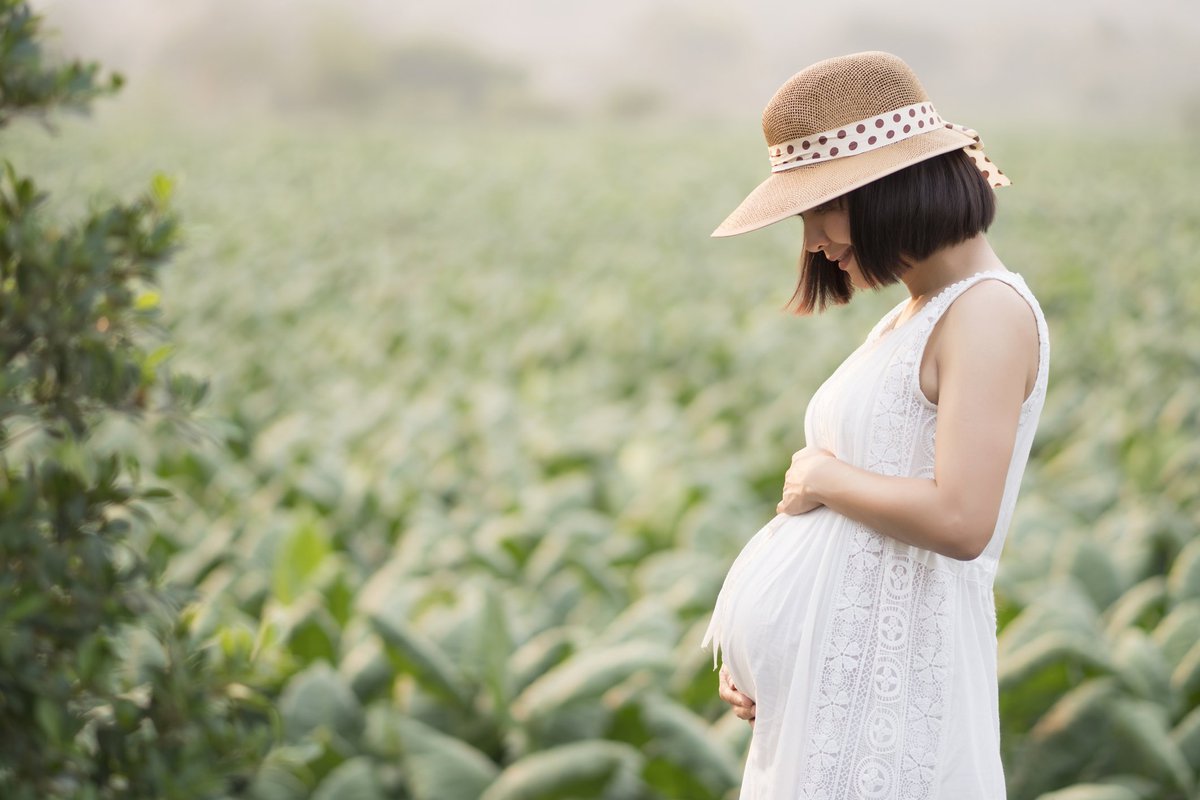 Everyone knows that kids are expensive and that making a comprehensive financial plan is essential for new parents. But did you know that pregnancy itself can also come with some big costs? 
Of course, there are the obvious expenses such as buying maternity clothing and paying for copays on doctor visits. But as I discovered recently when I got pregnant with my first child, there are some costs many people don't think about that have to be paid -- and those can really add up.
To help you avoid some surprises in your own budget, here are four costs I didn't plan for during my pregnancy that you may want to prepare for. 
1. A higher food budget
Eating for two is a real thing -- you get a lot hungrier when pregnant. And even if you thought you had a pretty healthy diet before, chances are good you will change your eating habits when you're pregnant to make sure you get everything the baby needs. In fact, when I went to my midwife and was given a recommended meal plan, I was shocked by the number of servings of fruits, veggies, whole grains, and proteins I was supposed to be eating every single day. 
Buying everything to eat that baby apparently needs has definitely increased our food budget by quite a bit. And while not everyone can afford to follow meal guidelines to the letter, you should still expect you'll incur added costs for food -- if for no other reason than to satisfy your cravings. 
2. Days off work for doctor visits 
It probably comes as no surprise that being pregnant means seeing the doctor a lot. 
While I had just a few visits during the first 12 weeks of pregnancy, I've been seeing my midwife with increasing frequency as the pregnancy progresses. In the second trimester, its normal to begin seeing your medical professional about every four weeks. And visits become increasingly frequent until you have to go to appointments just about every week as baby's arrival date gets closer. 
Since I'm a freelance writer, I don't get paid unless I'm working, so all these visits definitely reduced my earning capacity. And for those with no paid vacation, the same thing is likely to happen -- your income will take a hit. Even for parents lucky enough to have vacation time, chances are good you'll want to save it to spend with your baby so you may also be in the same boat with taking unpaid leave for all the doctor visits that happen during working hours.
3. Extra expenses for out-of-network services
If you have coverage through an Obamacare-compliant health insurance policy, you should have at least some coverage for prenatal care. Unfortunately, this doesn't mean that there are no costs to pay for services. 
Sadly, even if you research your plan carefully, chances are good you'll still face some unexpected costs for out-of-network services. In my case, I had to have some early lab work and ultrasounds because I traveled overseas early in my pregnancy -- and I was surprised to discover upon my return home that the bloodwork was processed by an out-of-network lab even though I went to an in-network doctor. That meant higher fees to pay, and the out-of-network care counted towards a separate deductible. 
Many families also face similar problems on a much larger scale after a hospital delivery. When you're in labor, you're probably not going to take the time to check that everyone who enters your hospital room is in-network. And if you end up seeing, for example, an out-of-network anesthesiologist at an in-network hospital, you may face a huge surprise cost for that all-important epidural. 
4. A separate deductible for the baby
When your baby arrives, you get the excitement of meeting this whole new person. Unfortunately, as a whole new person, your baby counts as a separate policyholder on your insurance coverage. This means that even if you met your deductible with your prenatal care, your new family member likely has a deductible of his or her own to meet.
If your baby receives medical services after birth, you may have to cover these costs until the deductible has been met for your child. If you didn't realize your baby would be billed separately for care, this could mean a surprise set of bills you didn't plan for. 
Don't let surprise expenses derail your finances during pregnancy
Ideally, you should set aside some money for surprise expenses before you get pregnant. This cash can cover both costs during pregnancy as well as unexpected expenditures that are sure to happen when baby comes into the world. If you have spare cash to pay for surprise bills, you won't have to worry about money at a time when you're trying to enjoy your new bundle of joy. 
These savings accounts are FDIC insured and can earn you 18x your bank
Many people are missing out on guaranteed returns as their money languishes in a big bank savings account earning next to no interest. Our picks of the best online savings accounts can earn you more than 18x the national average savings account rate. Click here to uncover the best-in-class picks that landed a spot on our shortlist of the best savings accounts for 2020.
Two top online savings account picks
We're firm believers in the Golden Rule, which is why editorial opinions are ours alone and have not been previously reviewed, approved, or endorsed by included advertisers. The Ascent does not cover all offers on the market. Editorial content from The Ascent is separate from The Motley Fool editorial content and is created by a different analyst team.