5 Holiday Expenses I'm Not Wasting Money On
I'm not the type to throw away money, so here's how I plan to keep my holiday spending in check. 
The holidays are the perfect time to celebrate with friends and loved ones -- and rack up serious loads of debt in the process. Most years, my savings account balance takes a big hit when the holidays roll around, and although I always try to stick to a budget, sometimes I wind up spending more than I intended to.
This year, however, I'm pretty gung-ho about keeping my spending in check, so I've decided that there are things I won't be indulging in during the upcoming season. Here are a few that top my list.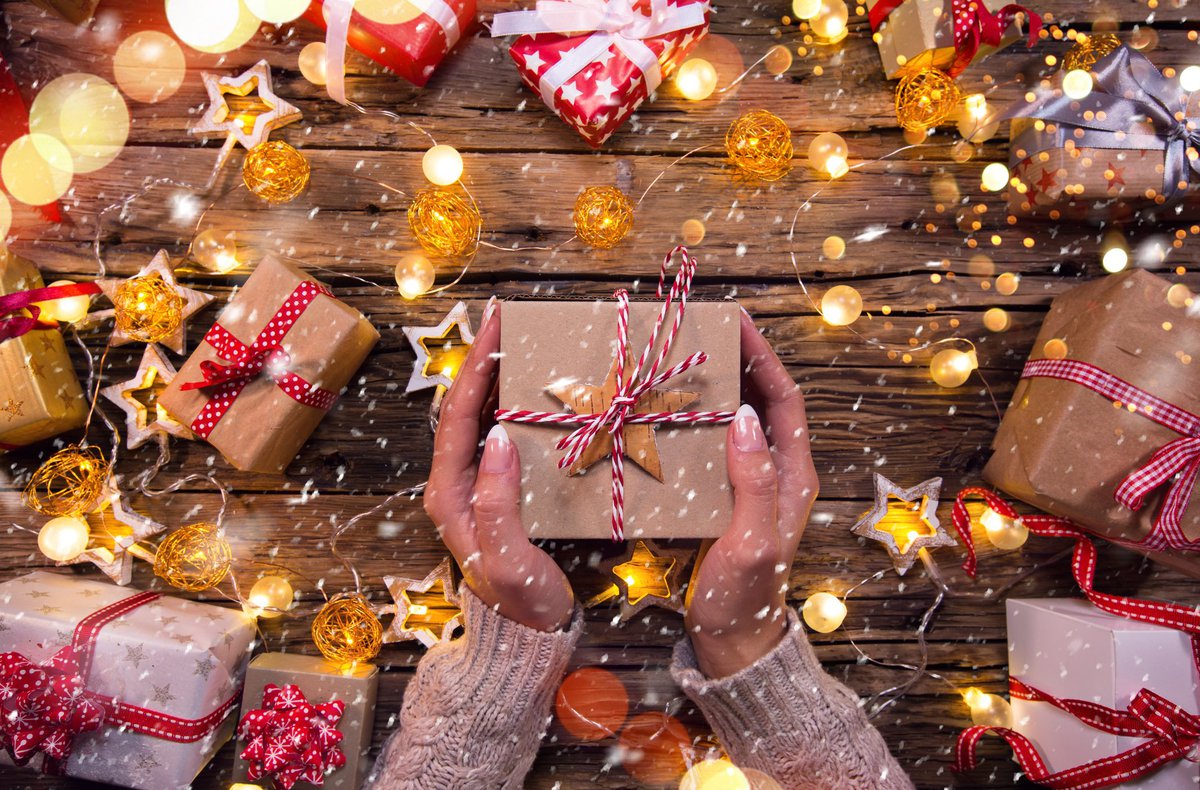 1. Holiday cards
Sure, it's nice to send out a personalized note with a family photo wishing everyone the best, but you know what else does that trick? Email. Well, e-cards, more specifically.
Rather than pay for a custom card design and fork over the money to cover the postage needed to blast said card out to my 47 closest friends, I can instead compose a lovely e-card and flood those people's inboxes at no cost to myself. That sounds like a better bet to me, and it also saves my friends the trouble of having to toss out yet another piece of cardboard. 
2. Fancy gift bags and wrapping paper
I've had friends and family members show up to my house with presents so magnificently wrapped you'd think they were professionally done (and maybe they were).
My attitude, however, is that if I'm going to spend money on a gift, I'm not going to spend additional money on $5 gift bags or fancy wrapping paper and bows. Instead, I'll hit the local discount store, buy a whole bunch of brown paper bags for a couple of dollars total, have my kids draw smiley faces on them with markers, and call it a day. 
3. The hottest toys of the year
Friends of mine who have young kids are already on the prowl for the most popular toys of the season. Funny how those also tend to be the most expensive.
I, on the other hand, will be searching on sites like Amazon and eBay for deals, and I'll be combing the aisles at my local warehouse club for discounts on off-brand items that will please my children regardless. My younger kids won't know the difference, and my older child, like me, tends to value experiences over physical gifts and likely won't care. 
4. Fine food
I typically host at least one large gathering during the holidays, and in the past, I've gone overboard on wining and dining my guests. This year, I'm being more frugal, which means buying $10 bottles of wine instead of spending $20 or more a pop and buying warehouse club desserts instead of springing for cakes from the high-end neighborhood bakery.
I may even go so far as to assign people items to bring if they ask. 
5. New clothing
Maybe it's a regional thing, but many people I know invest in a wardrobe update around the holidays so they're not caught wearing last year's items in pictures or don't have to repeat the same outfits as they shuffle from gathering to gathering with overlapping people.
Personally, I don't care if I've worn the same outfit six times over the past three holiday seasons. As a freelancer who does her job from home, I don't have a ton of dressier clothing options, and because I don't need nicer things for work purposes, I can't justify spending money on attire I'll bust out once or twice a year. Besides, I figure if it bothers my friends that much to see me in the same outfits, they'll know what to get me as a holiday gift. 
Let's be clear: I really do love the holidays. I enjoy throwing and attending parties, showering the people I care about with gifts, and getting those catchy -- albeit slightly obnoxious -- seasonal songs stuck in my head.
What I don't love, however, is busting my budget and throwing away money I can use for more important purposes. So, although I do intend to celebrate the upcoming season to the fullest, I don't need to wreck my finances along the way.
(And if you're reading this after the holidays and are trying to find a way to pay off your holiday debt, don't worry -- you'll make it.)
These savings accounts are FDIC insured and can earn you 18x your bank
Many people are missing out on guaranteed returns as their money languishes in a big bank savings account earning next to no interest. Our picks of the best online savings accounts can earn you more than 18x the national average savings account rate. Click here to uncover the best-in-class picks that landed a spot on our shortlist of the best savings accounts for 2020.
Two top online savings account picks
We're firm believers in the Golden Rule, which is why editorial opinions are ours alone and have not been previously reviewed, approved, or endorsed by included advertisers. The Ascent does not cover all offers on the market. Editorial content from The Ascent is separate from The Motley Fool editorial content and is created by a different analyst team.