7 Money Mistakes Gen Xers Are Making Right Now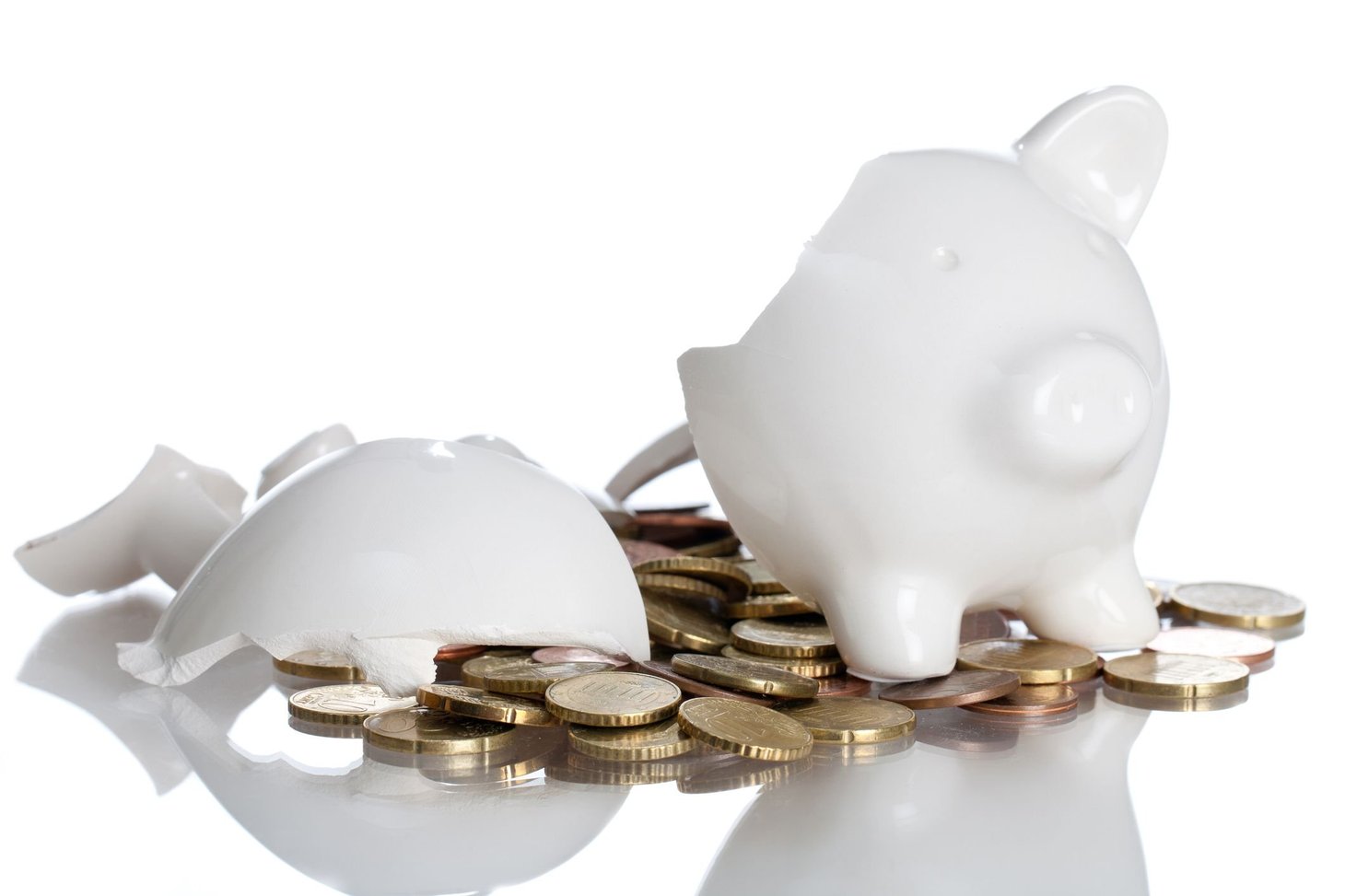 Many or all of the products here are from our partners that compensate us. It's how we make money. But our editorial integrity ensures our experts' opinions aren't influenced by compensation. Terms may apply to offers listed on this page.
Gen Xers are making some big mistakes when it comes to their money. Here are seven of the errors they're making. Image source: Getty Images.
Gen Xers were born in the years 1965 to 1978. Sandwiched between baby boomers and millennials, Gen Xers don't get half the attention or news coverage of their older or younger cohorts. But, members of this generation are in a tough spot in a lot of ways as they struggle to support both aging parents and help a new generation of young people who face unprecedented financial struggles.
Unfortunately, the demands Gen Xers are facing on their finances have likely led to some big money mistakes that could pose problems for this generation. As data from the Transamerica Center for Retirement Studies shows, Gen Xers are making mistakes when it comes to retirement, debt, and more.
Here are seven of the big mistakes the Transamerica Center report shows Gen Xers are making right now.
1. Aiming too low when it comes to retirement savings
Saving for a secure retirement is one of the most important steps on the path to financial security. Unfortunately, Gen Xers are aiming too low when making their retirement plans. The median that members of Generation X think they'll need to save is just $500,000.
Sadly, $500,000 just isn't enough for most retirees -- especially when studies show a senior couple could need as much as $400,000 just to cover healthcare costs. It's best to aim high when setting your goals, as you're better off ending up with too much money than too little.
2. Contributing too little to retirement accounts
You'll start to quickly notice a trend in these mistakes, as many Gen Xers are falling short in a number of ways when it comes to retirement.
The good news is, around 85% of Gen Xers contribute to their company's retirement account -- but the bad news is, most are contributing far too little. In fact, the median retirement plan contribution for Gen Xers in 2017 was just 8% of income.
Contributions that are too low translate to account balances that are too low. Median retirement savings among Gen Xers in 2017 came in at just $72,000. Fidelity recommends workers have around three times their salary socked away by age 40, so many Gen Xers have quite a bit of catching up to do.
3. Taking money out of retirement accounts
Gen Xers are not only putting too little into retirement accounts, but they're also taking too much out. In fact, just over a third of Gen Xers have taken a loan, early withdrawal, or hardship withdrawal from a retirement account.
Taking money out of a retirement account can be costly. If you make an early withdrawal, you'll pay a 10% penalty, plus taxes on the funds you've taken out. If you take a 401(k) loan, you could get hit with this penalty if you're unable to pay it back as planned or must leave your job and can't pay the loan back by the date taxes are due in the year you left work. Plus, the money will no longer be working to earn a return for you.
Gen Xers -- and everyone else -- should leave their invested cash in their retirement accounts to help secure their futures.
4. Assuming they'll work past 65
Approximately 56% of Gen Xers expect to retire after 65 or not at all. And, 54% also expect to work at least part-time in retirement. While this sounds good, many retirees end up forced out of the workforce much earlier because of health issues or involuntary unemployment.
If your retirement security hinges on you working well into your 60s and 70s, you may want to adjust your plans so you have enough money to sustain you if you're forced to leave the workforce earlier than anticipated.
5. Underestimating the impact of health issues in retirement
Just under a quarter or Generation Xers report being very concerned about health in old age, which is about the same number who said they're not too concerned or not concerned at all.
This can pose big problems if you don't plan for high healthcare costs. Nationwide Insurance conducted a study and found future retirees expected to spend only 20% of Social Security benefits on healthcare. In reality, the average spending on care costs could add up to about 64% of Social Security benefits for someone who claimed Social Security at age 62.
Nationwide also found as many as 1 in 3 retirees said health issues interfered with retirement, and 75% said their health issues started earlier than they had anticipated. Gen Xers can't continue to underestimate the likelihood of expensive medical issues as seniors -- they should be saving for healthcare now.
6. Carrying credit card debt
While many of the money mistakes being made center around retirement, far too many members of Generation X are also in other types of financial trouble. That's because an estimated 66% carry credit card debt, the TransAmerica Center found.
Carrying a credit card balance is really expensive if you don't pay your balance off in full each month. Getting that debt paid off as soon as possible and committing not to carry a balance on credit cards could free up some much-needed cash for Gen Xers to devote more to retirement savings.
7. Living without an emergency fund
Finally, Gen Xers are making another fundamental money mistake: failing to prepare in case of emergency. Almost 4 in 10 members of Gen X have less than $5,000 in emergency savings, while just over 1 in 5 have less than $1,000 saved.
If you don't have emergency savings, any financial setback could lead to a major money mess. You should aim to have three to six months of living expenses in your savings account. But if you can't quite hit this milestone, at least put aside something -- because emergencies are inevitable.
Avoiding money mistakes is hard -- but possible
Avoiding these money mistakes can be a challenge. Committing to repaying debt, saving an emergency fund in a savings account, and saving more for retirement may sound difficult or even impossible. But, if you can get on a budget, use proven techniques to repay debt, and increase retirement investing a little bit over time, you can get into a much better financial position.
These savings accounts are FDIC insured and could earn you 12x your bank
Many people are missing out on guaranteed returns as their money languishes in a big bank savings account earning next to no interest. Our picks of the best online savings accounts can earn you 12x the national average savings account rate. Click here to uncover the best-in-class picks that landed a spot on our shortlist of the best savings accounts for 2023.
Two of our top online savings account picks:
Advertisement

LendingClub High-Yield Savings

CIT Savings Connect

Member FDIC.

Member FDIC.

5.00 stars

Our ratings are based on a 5 star scale. 5 stars equals Best. 4 stars equals Excellent. 3 stars equals Good. 2 stars equals Fair. 1 star equals Poor.

We want your money to work harder for you. Which is why our ratings are biased toward offers that deliver versatility while cutting out-of-pocket costs.
= Best
= Excellent
= Good
= Fair
= Poor


4.00 stars

Our ratings are based on a 5 star scale. 5 stars equals Best. 4 stars equals Excellent. 3 stars equals Good. 2 stars equals Fair. 1 star equals Poor.

We want your money to work harder for you. Which is why our ratings are biased toward offers that deliver versatility while cutting out-of-pocket costs.
= Best
= Excellent
= Good
= Fair
= Poor


APY: 4.25%

APY: 4.60%

Min. to earn APY: $0

Min. to earn APY: $100
We're firm believers in the Golden Rule, which is why editorial opinions are ours alone and have not been previously reviewed, approved, or endorsed by included advertisers. The Ascent does not cover all offers on the market. Editorial content from The Ascent is separate from The Motley Fool editorial content and is created by a different analyst team.
Christy Bieber
has no position in any of the stocks mentioned. The Motley Fool has no position in any of the stocks mentioned. The Motley Fool has a
disclosure policy
.