Brick-and-Mortar Bank or Online Bank: What's Better?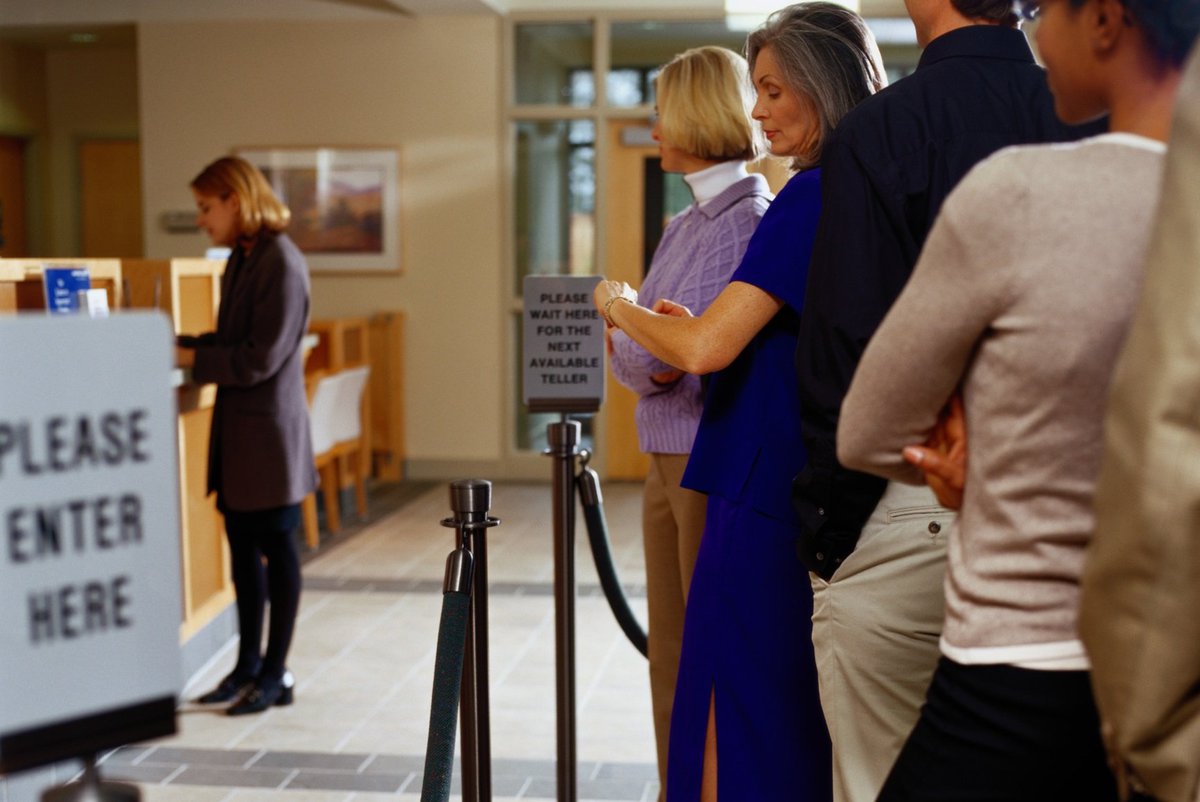 When was the last time you walked into your bank? Thanks to today's technology, banking on your phone or computer is easy. Even withdrawing cash doesn't require going to a bank, thanks to ATMs. This begs the question: Do you need a brick-and-mortar bank any longer, or is an online bank account better?
There are pros and cons to both types of banks. So how should you decide? Start by asking yourself the following questions.
What are your banking needs?
Let's start with the basics. Think about your banking needs. Are you looking for a simple bank account to stash your savings in, or do you use a bank's specialty services often?
If safety deposit boxes, investment advice or foreign exchange services are important to you, for example, then you need a local bank. Meanwhile, online banks stick to the basics -- think savings, checking, money market accounts, CDs, and IRAs. These are your typical online bank products.
Do you deposit cash often, or do you use direct deposit? If you make a lot of cash deposits, then a brick-and-mortar bank may offer more convenience. This is also true if you need quick access to your cash. For example, to deposit cash in an online bank account, you must first deposit it into an external account. You can then transfer the funds from one account to the other online. The process takes a couple of days and requires more effort than a cash deposit at your local bank.
What about customer service? There's only so much an online bank can help with, especially since many use chat bots to answer your questions. Even if an online bank offers phone customer support, odds are you won't talk to the same person twice.
If you have simple banking needs and care mostly about the APR, online banks win. Complicated banking needs and personal support are more often found at your local banks.
Is it important for you to avoid bank fees?
Typically, no matter where you bank, you'll pay some type of fees. But you can manage those fees by choosing the right bank.
Brick-and-mortar banks tend to charge much higher fees and have higher minimum balance requirements. The monthly fees many banks charge aren't high, but even $5 a month adds up. Why give a bank $60 a year when you could keep that money and earn interest on it?
Online banks generally offer lower fees and minimum balance requirements thanks to their lower overhead. However, you should still shop around at different banks and read their fine print to know for sure.
Pay close attention to your monthly fees and the balance you must maintain. For example, if a bank requires a $300 minimum daily balance to waive the monthly fee, you need at least $300 in the bank every day. If your balance falls below the minimum for even one day, you'll pay the fee that month.
Look closely at the minimum balance requirements to waive the monthly fees and then choose the bank account that you can maintain while paying the smallest amount in fees possible.
Do you use ATMs often?
If you frequently use your bank's ATM, give careful thought to the bank you choose. Online banks typically have an ATM network, but is it convenient for you? Making the mistake of using a non-network ATM can cost you $3-$5 on every withdrawal. If you withdraw funds often, you may find yourself paying more in ATM costs than you'd earn through the APR.
Before you choose a bank, whether brick-and-mortar or online, ask about its ATM network. You may hear about networks like MoneyPass or Star. This refers not to the bank's name, but to the ATM network. If you use an ATM within the designated network, you avoid the out-of-network fees. Most networks have ATM locators you can use to find out whether there are ATMs in your area.
If ATMs are important to you, carefully evaluate any online banks you consider. Just because they offer "free ATM transactions" doesn't mean there are machines near you. And though choosing your local brick-and-mortar bank gives you convenient access to a fee-free ATM, but what about when you're away from home? Think about your most frequent transactions before deciding.
Are you comfortable banking online?
Because online banks are only online, you must be comfortable making your banking transactions on your phone or computer. Most online banks are user-friendly, but you must be comfortable navigating your way around their sites. Nearly all online banks today are FDIC-insured, which can help put your mind at ease, as each account is insured up to $250,000.
At a brick-and-mortar bank, whether you call them or go to the bank in person, you can get the assistance of a personal banker pretty fast. Your local bank may also offer the option of banking online should you decide you'd prefer that option.
If you aren't comfortable navigating your finances online, stick with a brick-and-mortar bank. If you're comfortable online and don't mind the sacrifice of personal support, though, online banks may offer better APRs.
What should you choose?
No two people have the same banking needs. Consider the questions above to make your decision. Don't get lured by the higher APRs offered by online banks and ignore the features you give up. Look at the big picture to decide which type of bank offers what you need. Choose the account that offers a balance of a good APR, low fees, and the banking services you'll use.
These savings accounts are FDIC insured and can earn you 18x your bank
Many people are missing out on guaranteed returns as their money languishes in a big bank savings account earning next to no interest. Our picks of the best online savings accounts can earn you more than 18x the national average savings account rate. Click here to uncover the best-in-class picks that landed a spot on our shortlist of the best savings accounts for 2020.
Two top online savings account picks
We're firm believers in the Golden Rule, which is why editorial opinions are ours alone and have not been previously reviewed, approved, or endorsed by included advertisers. The Ascent does not cover all offers on the market. Editorial content from The Ascent is separate from The Motley Fool editorial content and is created by a different analyst team.