Parental Leave: What to Know and How to Prepare
by Christy Bieber | Updated July 17, 2021 - First published on April 13, 2020
Many or all of the products here are from our partners that pay us a commission. It's how we make money. But our editorial integrity ensures our experts' opinions aren't influenced by compensation. Terms may apply to offers listed on this page.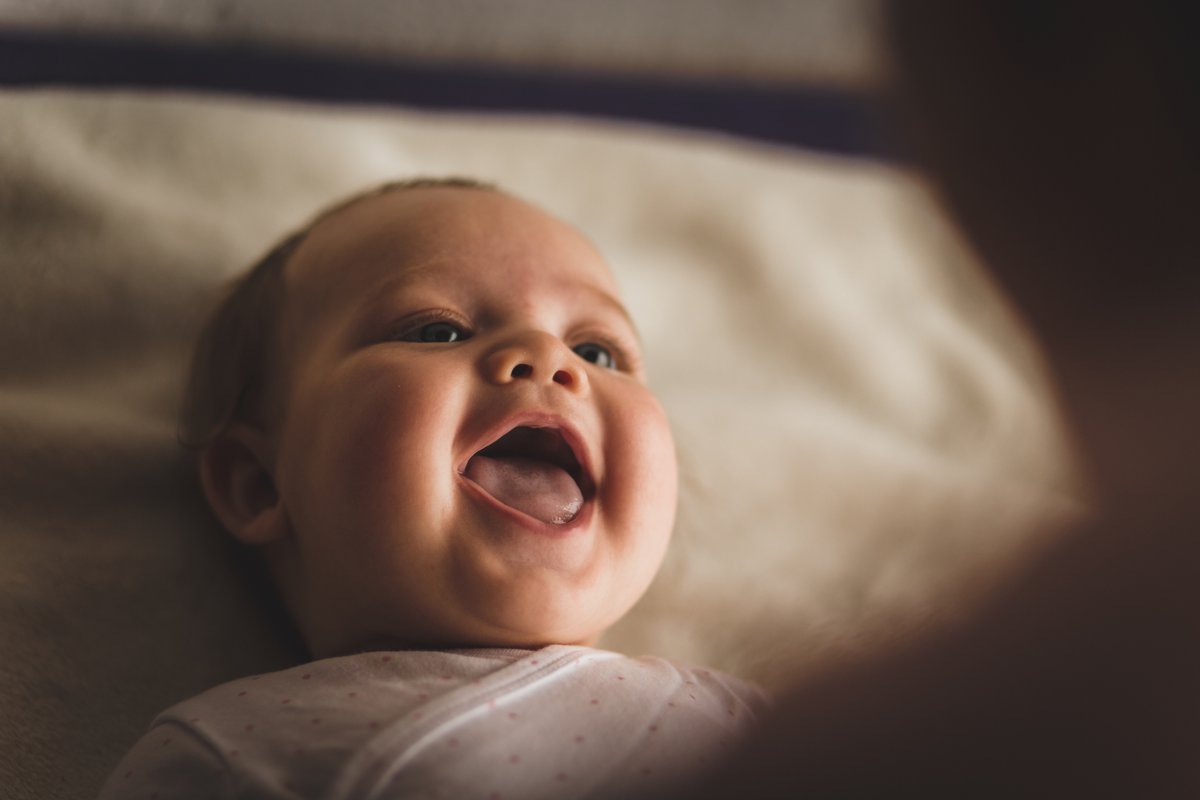 Having a baby? Here's what you need to know about parental leave.
Having a baby? Here's what you need to know about parental leave. 
Whether you are giving birth or adopting a child, adding a baby to your family will change every aspect of your life. And in the early days after your child is born, one of the biggest changes is the amount of time you'll spend bonding with your baby and providing hands-on care.
For many moms and dads, taking parental leave is necessary to care for their new family member. Mothers who have given birth will also need to recover physically from the process, which can take several weeks.
Unfortunately, taking time off from work often means a loss of income. If you're having a child, it's important to decide how much time you'll take off and determine whether you'll be eligible for paid leave. You also need to make a financial plan that covers the costs of your time off as well as all of the expenses associated with raising a newborn. 
Will you have access to paid parental leave?
Chances are good you will not have access to paid leave, unless you're one of a minority of workers whose employer offers this benefit. According to the Bureau of Labor Statistics, just 17% of all civilian workers were eligible for paid family leave in 2018. This includes 16% of people who work for private employers and 25% of people who work for the government. 
However, legislation passed in December 2019 entitles more than 2 million federal workers to 12 weeks of paid parental leave. Starting in October, government workers will be able to take time off to be with their newborn, adopted or fostered child while still receiving a salary.
Many more people have access to unpaid leave, including 88% of workers who work for private employers and 94% of people who work for the government. Unpaid leave is guaranteed by the Family and Medical Leave Act (FMLA) for people whose companies employ 50 or more workers, while some states require even smaller employers to provide it. You do need to have worked for your employer for a year and have put in at least 1,250 hours over the past 12-months to be eligible under federal rules.   
If you live in California, Massachusetts, New Jersey, New Hampshire, New York, Rhode Island, Washington State, or Washington D.C., your state has laws in place that require paid leave for most workers so you can expect your employer to have a policy in place. For workers in other states, it is up to your employer's discretion whether you will be paid if you take time off to care for a child. 
Talk with a human resources representative at your organization to find out if you're one of the American workers entitled to paid parental leave, or to understand what you can expect in terms of unpaid leave.
Average pay in the U.S. for parental leave
While regulations differ from state to state, a WorldatWork survey of businesses showed that 80% of companies that offered paid parental leave provided employees with their full salary during that time. 
However, those with higher-paying jobs are more likely to have access to parental leave than workers in jobs offering a lower salary. In fact, only 9% of wage earners with earnings in the bottom 25th percentile of earnings have access to paid leave compared with 30% of workers in the top 25th percentile for earnings. 
Is insurance available to cover paid parental leave?
If your employer doesn't offer paid leave, you may wonder whether you can buy an insurance policy to provide you with coverage if you take time off to care for your child. 
Unfortunately, there is no such thing as an insurance policy that will cover the costs associated with taking parental leave. And health insurance doesn't cover maternity or paternity leave either, although it can help with the medical costs associated with giving birth and caring for your newborn. 
However, some short-term disability insurance policies will cover you under certain circumstances. 
Short-term disability policies may be provided by employers as part of an employee benefits package or can be purchased independently from insurance companies. Typically, you will need to have your coverage in place prior to becoming pregnant in order for your policy to provide you with any coverage related to having a baby. There is also often a waiting period, so you cannot just buy a policy, become pregnant right away, and expect to be covered. 
Insurance policy terms can vary, so always read your policy carefully to find out:
How long you need to have the policy before becoming pregnant 
How long you need to be out of work before your coverage kicks in
How long your insurance will cover you if you take time off 
How much of your income your policy will replace if you take time off


In many cases, short-term insurance policies will cover you if you need to take time off due to pregnancy complications or when you are recovering physically from delivery but not if you want to miss work to care for a baby. And this usually means only biological mothers are covered, not adoptive parents or fathers. 
What is the average time spent on parental leave?
The average time offered by companies that provide paid parental leave to full-time employees at full pay is 4.1 weeks while the median amount of leave is three weeks, according to WorldatWork.
Paid parental leave is more likely to be available to primary carers, who are also more likely to be offered a longer time off. The same report shows that 15% of organizations provide more leave to those defined as primary caregivers. This is often the mother, as fathers are less likely to be offered leave in America as well as across the world.  
The vast majority of companies offering paid parental leave -- 86% of companies -- do not offer additional time off for complications such as a C-section delivery. 
How much parental leave should parents take?
The amount of time you take off to care for your baby is a very personal decision. If you have paid leave, you may decide to take off the maximum time that your employer will pay your salary while you stay at home. However, not all parents take full advantage of their paid parental leave, and in particular, fathers often return to work without taking the maximum time off. 
The amount of paid parental leave can vary dramatically from one employer to another. In states where paid leave is mandated by law, workers are entitled between four to 12 weeks of paid time off. However, some employers voluntarily offer up to a year of paid leave, although these companies are few and far between.
If paid leave is not an option and you qualify for unpaid leave under FMLA, you are typically guaranteed the right to take up to 12 weeks of time off. However, you do not have to take the maximum amount of time.
The limits on time off typically include any work missed prior to having the baby, such as time off due to pregnancy complications, as well as time off after delivery to care for and bond with your child. 
If you have to take unpaid leave, you'll need to look at your budget to assess how much time you can afford to go without income. You'll also need to consider when you'll be medically cleared to return to work if you have given birth to a child. For most women who have a normal vaginal birth, it can take up to six weeks to physically recover. If you have complications or undergo a cesarean section, the process can take longer. 
How much money should you save up for parental leave?
If you are receiving payment for parental leave, either through short-term disability insurance or from an employer, you'll need to determine if you will receive your full salary or only part of your income. If you'll receive just a portion of your normal earnings, compare the reduced income to your budget to see if you can cover essential bills. If not, you will need supplementary savings. 
If you will take unpaid leave, you'll need to determine the amount of money you need in savings to cover your costs during the time you take off. If your essential bills normally come to $2,000 per month and you are taking 12 weeks off, you would need to ensure you have $6,000 saved to cover you during the three months you are not working. 
The specific amount of money that you need depends both on your family's expenditures and the income you produce. If both parents take time off and neither has paid leave, this will increase the amount of money that you need to save. 
While you may be able to reduce some expenses during the time you are caring for your child, such as transportation costs to your office or lunches out at work, you'll also have new expenses associated with fulfilling your baby's needs. One study from the U.S. Department of Agriculture found middle-income parents incur almost $13,000 in costs during a newborn's first year of life, so these added expenses can be significant. 
Some of the new costs you may face during your maternity or paternity leave include:
Diapers
Formula or breastfeeding supplies, including a breast pump
Baby clothes
Doctor visit copays
Medical supplies
Toys
Baby equipment, including a crib, bassinet, car seat, stroller, and playpen
Activity fees for the baby


While you don't always need every gadget to keep your baby happy, providing food, clothing, and safety equipment is likely to cost a few hundred dollars at a minimum. And you may face unexpected expenses you didn't plan for, so should give yourself some wiggle room when making your budget.
Make a detailed budget to prepare for parental leave
If you have a budget already in place, you are well-positioned to determine how much you need to save to take parental leave. 
Take your existing budget, subtract expenses you won't incur while on leave, add in any new baby-related costs, and use this to determine the amount of money you need. Subtract income coming in from other sources, such as paid leave or your partner's income. This will show you how much you need in savings to cover the shortfall caused by the reduction in or absence of earnings. 
If you don't have a budget in place already, you should create one as you prepare for your baby to arrive. That way you can make a plan for parental leave so you don't have to rely on credit cards to fund your time off. Begin saving ASAP in a high-yield savings account so the money is accessible to you when your baby comes and you need it to pay bills while you're home bonding with your baby. 
These savings accounts are FDIC insured and could earn you up to 19x your bank
Many people are missing out on guaranteed returns as their money languishes in a big bank savings account earning next to no interest. Our picks of the best online savings accounts can earn you more than 19x the national average savings account rate. Click here to uncover the best-in-class picks that landed a spot on our shortlist of the best savings accounts for 2022.
Two top online savings account picks
We're firm believers in the Golden Rule, which is why editorial opinions are ours alone and have not been previously reviewed, approved, or endorsed by included advertisers. The Ascent does not cover all offers on the market. Editorial content from The Ascent is separate from The Motley Fool editorial content and is created by a different analyst team.