For Your Heart's Sake, Schedule These 5 Financial Health Checkups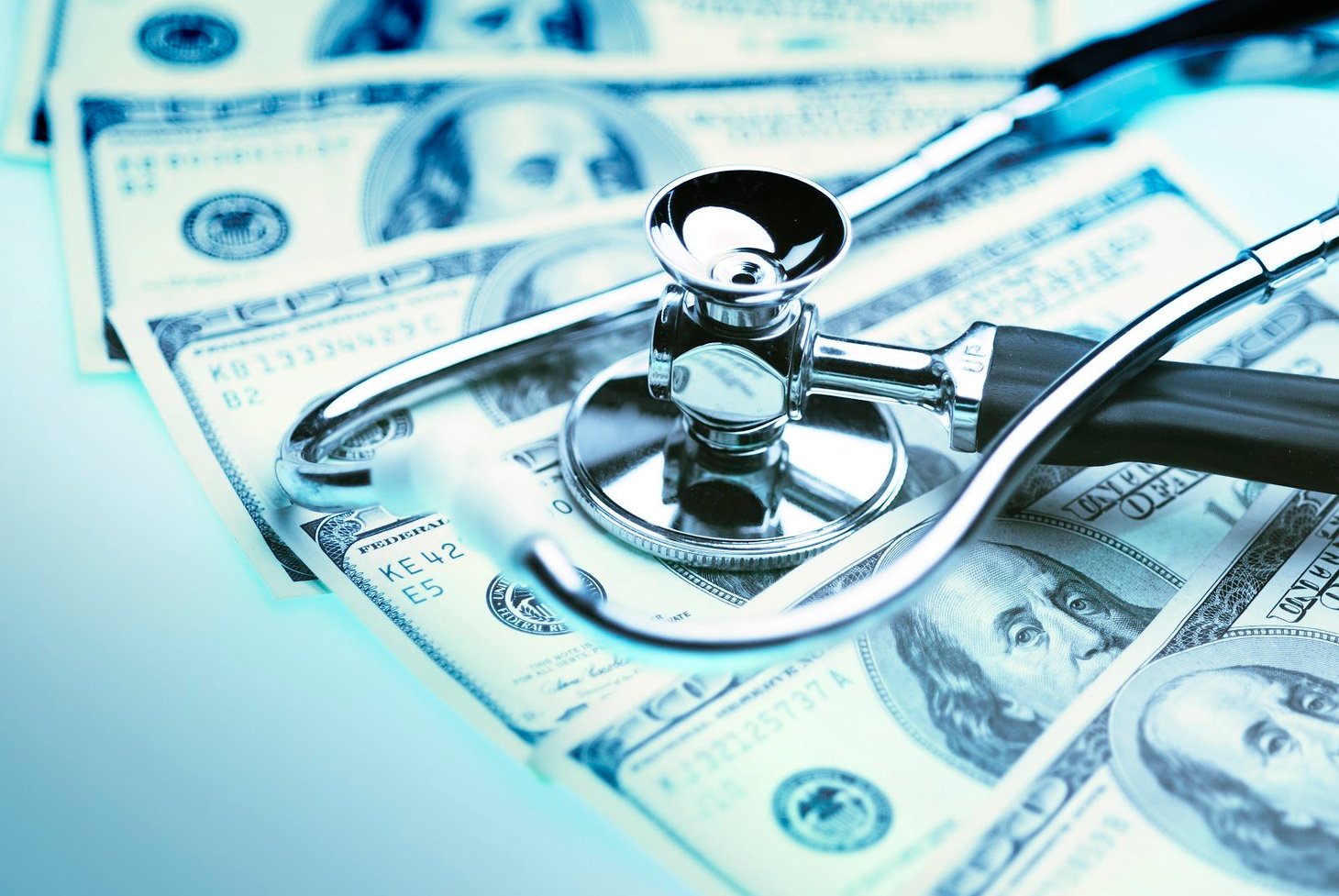 Many or all of the products here are from our partners that compensate us. It's how we make money. But our editorial integrity ensures our experts' opinions aren't influenced by compensation. Terms may apply to offers listed on this page.
Did you know financial worries increase your risk of heart attack? Alleviate yours by scheduling these five financial health checkups.Image source: Getty Images.
Your health is priceless, so doing everything you can to keep in good shape is essential. Of course this means exercising, eating right, and visiting the doctor for preventative care. But did you know that to keep in the best physical shape, you also need to keep in good financial shape? That's because your financial health can affect your physical health.
Worries about money are far too common, and a study from the South African Heart Association actually found financial stress makes you about 13 times more likely to suffer a heart attack compared to someone who isn't experiencing major money worries.
The last thing you need is to put your heart health at risk because you don't have a handle on your finances. So, to keep yourself healthy by alleviating money worries, be sure to schedule these five financial health checkups.
1. Check your credit report every four months
Keeping tabs on your credit is essential because your credit score is going to impact so many other aspects of your financial life. Whether you can borrow, what interest you'll pay, and whether companies or landlords will do business with you -- all of these are things that can be impacted by your credit score.
Checking your credit allows you to quickly spot mistakes and dispute inaccurate info, which is important since the FTC estimates around 1 in 5 reports have errors. You can quickly catch identity theft by checking your credit report. You can also see how your efforts to pay down debt and pay bills on time boosts your score over time.
Checking your credit report is free and easy. You can visit AnnualCreditReport.com, where you're entitled to one free copy of your credit report from each of the three major credit reporting agencies once per year. By spacing out your requests, you can check them once every four months so you'll always know where you stand. You can also check your credit score for free with Discover so you'll be able to keep tabs on that as well.
2. Review your budget (or spending) monthly
If you have a budget -- and you should -- checking in monthly is a good idea to see if you've stuck to your spending limits and if you need to make any tweaks.
If you don't have a budget, it's still a good idea to review what you spent over the past month. You can do this by checking your credit card statements, or by using apps such as Mint that allow you to track spending.
By taking a look at where your money went, you can spot troubling trends -- such as hundreds of dollars spent on dining out -- and can change course. You can also make sure you set aside enough in savings. If you didn't put around 15% of your monthly income away for your future, make tweaks, such as creating a budget that prioritizes saving, so you can save more going forward.
3. Evaluate your insurance coverage annually
When's the last time you thought about your insurance? It's not a fun thing to consider, but insurance is there to protect you in case things go wrong. You don't want to have too little coverage, as this could leave you vulnerable to devastating financial loss. You also don't want too much coverage, as you could waste money on premiums for coverage you don't need.
To make sure you have just the right amount of coverage, check your policies once a year. Review what you're covered for and consider whether you need to add any additional protections, such as getting a more comprehensive health insurance plan during open enrollment if you're spending a fortune out-of-pocket on insurance coverage.
See if there's any coverage you can drop, such as collision coverage on a vehicle that's gotten old and is no longer worth much.
If you're not sure how to determine whether you have the right coverage, insurance agents can help you review your policies -- and may be able to assist you in bundling coverage to get a better deal. Just make sure you do your own review of any policies insurance agents suggest so you don't get pushed into buying protections you don't really want or need.
4. Look at your 401(k) or investment accounts twice a year
Checking your investments too obsessively can be bad news, unless you're an active trader with a clear strategy for how you want to invest. If you obsessively check your portfolio, you may be tempted to overreact to market swings and could end up buying high and selling low. For most average investors, checking your accounts twice a year is just about right.  
Checking your accounts twice a year allows you to make sure you have a good mix of investments so your portfolio is diversified. If some investments have overperformed and others have underperformed, you can rebalance your portfolio to avoid ending up with too much of your money invested in one sector.  
You can also make sure the investment fees you're paying are reasonable. If you find the costs of any of your investments have gone up, make a change to avoid expensive fees.
Finally, as you get older and closer to the date when you'll need to begin drawing from your investment accounts, you can rebalance your portfolio so you're taking the right level of risk. Most experts recommend subtracting your age from 110 and investing that percentage of your portfolio in stocks and the rest in safer investments such as bonds. Since you get older each year, this could mean moving more of your portfolio into more conservative investments.
5. Monitor your net worth monthly
Keeping tabs on your net worth is kind of like keeping tabs on your weight or blood pressure -- you've got to do it because it gives you a very clear indicator of your overall health.
Your net worth is calculated by adding up the value of all that you own and subtracting all of your liabilities, such as mortgage debts and other loans. Your net worth should continually increase as you repay debt and acquire more valuable assets.  
Checking your net worth monthly will allow you to see if your debt is increasing (which is bad news) or decreasing, and will also help you to make sure your investments and assets are increasing in value so you're on track to a brighter future.
While it can take some time to initially make a list of all your assets and debts on a spreadsheet or in an app, it's quick to update your net worth calculations after you've initially started. Just check your account balances once monthly and update your numbers so you can track your progress. If your net worth isn't growing, or if it's growing very slowly, this is a big indicator that you need to make some lifestyle shifts.
Keeping tabs on your financial health is essential
Making the effort to monitor your financial health can help you to stay on top of your financial situation -- and to make tweaks as needed, like putting your spending on a diet or working hard to increase your net worth.
By scheduling these checkups every year, you can hopefully avoid getting into the kind of financial mess that increases your heart attack risk -- and, when you live a long life, you'll have the money you need to support yourself until the end.
These savings accounts are FDIC insured and could earn you 12x your bank
Many people are missing out on guaranteed returns as their money languishes in a big bank savings account earning next to no interest. Our picks of the best online savings accounts can earn you 12x the national average savings account rate. Click here to uncover the best-in-class picks that landed a spot on our shortlist of the best savings accounts for 2023.
Two of our top online savings account picks:
Advertisement

LendingClub High-Yield Savings

CIT Savings Connect

Member FDIC.

Member FDIC.

4.75 stars

Our ratings are based on a 5 star scale. 5 stars equals Best. 4 stars equals Excellent. 3 stars equals Good. 2 stars equals Fair. 1 star equals Poor.

We want your money to work harder for you. Which is why our ratings are biased toward offers that deliver versatility while cutting out-of-pocket costs.
= Best
= Excellent
= Good
= Fair
= Poor


4.00 stars

Our ratings are based on a 5 star scale. 5 stars equals Best. 4 stars equals Excellent. 3 stars equals Good. 2 stars equals Fair. 1 star equals Poor.

We want your money to work harder for you. Which is why our ratings are biased toward offers that deliver versatility while cutting out-of-pocket costs.
= Best
= Excellent
= Good
= Fair
= Poor


APY: 4.25%

APY: 4.60%

Min. to earn APY: $0

Min. to earn APY: $100
We're firm believers in the Golden Rule, which is why editorial opinions are ours alone and have not been previously reviewed, approved, or endorsed by included advertisers. The Ascent does not cover all offers on the market. Editorial content from The Ascent is separate from The Motley Fool editorial content and is created by a different analyst team.
Ally is an advertising partner of The Ascent, a Motley Fool company. Discover Financial Services is an advertising partner of The Ascent, a Motley Fool company.
Christy Bieber
has no position in any of the stocks mentioned. The Motley Fool owns shares of and recommends Ethereum. The Motley Fool recommends Discover Financial Services. The Motley Fool has a
disclosure policy
.