Lots of shoppers overspend during the holidays, but a simple habit can change that.
The winter holidays may be the most wonderful time of the year, but they're also among the most expensive. At Christmastime, it's not uncommon for consumers to spend $1,000 or more on travel, food, going out, and gifts.
Considering all those expenses, most holiday shoppers would love to know how to save some money. They're in luck: When we surveyed American consumers who bought Christmas gifts in 2019, we found that one habit resulted in an average savings of over $100.
All it took was preparing a holiday budget. Not only can this lead to spending less during the holidays, but it can also help you save money any time you have a big event or special occasion coming up.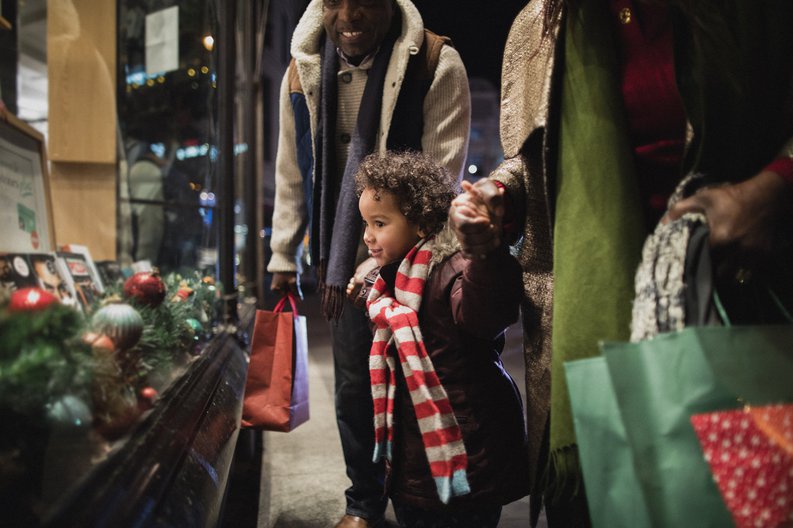 The difference a holiday budget makes
In our study on 2019 Christmas spending statistics, we looked at the average outlay of American consumers who bought Christmas gifts with and without setting a budget. Here's how much each group spent over the holiday season, plus the average spending of all consumers who bought gifts:
With a budget -- $878.21
Without a budget -- $992.33
Average of all consumers who bought gifts -- $928.76
Note that the amounts above include all holiday spending, not just gifts. So consumers who both bought gifts and set a budget spent an average of $878.21 total on gifts, travel, food, decorations, and all their other holiday costs.
The consumers who set a budget saved an average of $114.12 compared to those who didn't bother with one. That's a significant difference, especially for something that takes so little time and effort.
Interestingly enough, consumers didn't benefit nearly as much from tracking their spending. Those who bought gifts and tracked their spending spent an average of $923.64, compared to an average of $934.12 among those who didn't track their spending.
Based on those numbers, consumers clearly benefit more by giving themselves budgets. Tracking spending can help, but it's much more effective when combined with a budget, rather than on its own.
How to prepare a budget for any occasion
While the information above focuses on holiday spending, budgets are a useful tool any time you have a costly event on the calendar. Holiday budgets are especially important because there can be so many expenses during that time of year. But you can also prepare a budget for vacations, weddings, parties, and any other occasion when you're going to be spending more than usual.
With budgets like these, the first step is to calculate how much you can spend on the occasion. Start by checking how much money you're comfortable taking from your checking or savings accounts. Make sure you're not dipping into your emergency fund or any savings you already have earmarked for another expense.
Next, figure out how much more you can save in the time leading up to the event. Add this amount to what you'll be taking from your bank accounts, and you'll know what your spending limit is.
Once you have a spending limit, make a list of the expenses you'll have and your estimates for each of them. Many consumers like to use an Excel spreadsheet for this, but you can use whatever method you're comfortable with. For example, if you're attending a wedding, your expenses may include:
Clothing
Shoes
Airfare
A hotel or vacation rental
A wedding gift
Your estimated expenses should fall within the spending limit you calculated earlier. If not, you'll need to find areas where you're willing to cut back so you don't overspend.
The key to a successful budget
Just the act of setting a budget can make you more conscious of your spending and help you save money, as we saw with the difference in holiday spending between shoppers with and without budgets.
However, there is one more key to making your budget work for you. Once yours is prepared, you need to keep your expenses at or below your estimates. After all, a budget is truly effective only if you stick to it.
These savings accounts are FDIC insured and can earn you 20x your bank
Many people are missing out on guaranteed returns as their money languishes in a big bank savings account earning next to no interest. Our picks of the best online savings accounts can earn you more than 20x the national average savings account rate. Click here to uncover the best-in-class picks that landed a spot on our shortlist of the best savings accounts for 2020.
Two top online savings account picks