How Calendar Budgeting Has Worked Wonders for Me
by Dana George | Updated July 17, 2021 - First published on April 19, 2020
Many or all of the products here are from our partners that pay us a commission. It's how we make money. But our editorial integrity ensures our experts' opinions aren't influenced by compensation. Terms may apply to offers listed on this page.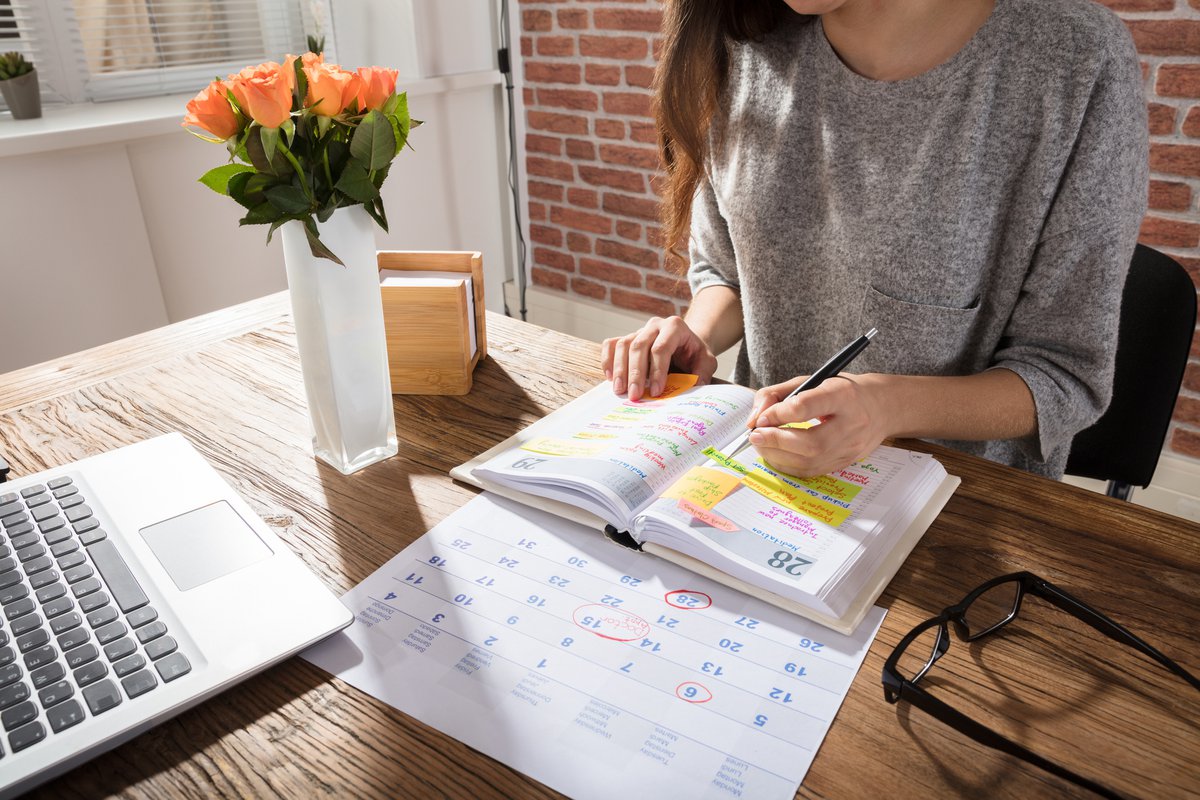 There is no one-size-fits-all monthly budget, but here's why calendar budgeting is perfect for me.
Calendar budgeting is a great way to keep track of your monthly income and expenses by mapping them out on -- you guessed it -- a calendar. It's simple, visual, and quick to maintain.
Like most people, I possess a personality quirk or two. One is an obsessive concern with deadlines. I'd like to blame it on years spent news reporting, but honestly, I think I might have been born this way. My "the sky is going to fall if I miss a deadline" philosophy extends to our family budget. Fortunately, after years of trying every money management method out there, I discovered calendar budgeting. It has been a game changer.
How do I make a budget calendar?
You can get fancy if you'd like (a little more on that later), but this is how you create a basic calendar budget: 
Make a list of each monthly bill, how much it is, and the date of the month it is due.
Find (or print) an ordinary one-month calendar. 
Using the list you made, write the name of each bill and the amount you owe on the date it's due. 
Don't forget to budget for things like school lunches, gasoline, and charitable donations. 
By the time you finish, your calendar may look like something out of A Beautiful Mind, but stick with me, this is actually very easy.
Calendar budgeting apps
My first calendar budgets were all committed to paper and they were so effective that I knew I was hooked. I could see what was due to be auto-paid that week (I wrote an "a" after any bill set up on auto-pay). It was easy to see anything that was not on auto-pay and check whether I'd paid it (I marked bills I'd paid with "pd"). And I could look back at previous weeks and make sure everything had cleared my bank account.
But I was still missing a certain je ne sais quoi, which is a fancy way of saying that I wanted my budget to look attractive. For that, I turned to an app. There are too many downloadable calendar apps to name, but I opted for one called TimeTree because it's free, easy to use, and can be synced with my computer and smartphone. 
Using the same list I used for my old-school written calendar, I filled in the days of the week with what's due and how much I owe. I also color-coded everything. Bills set up on auto-pay are pink and bills I need to pay myself are red. Monthly income is green and money automatically deposited into my savings account is yellow. Of course, you can choose not to color-code at all, or you can use the hues that strike your fancy. 
Why calendar budgeting works for me
While there are many methods of budgeting out there and no budget is one-size-fits-all, several of the characteristics of calendar budgeting make it ideal for me.
1. It's clutter-free
I went through a period of trying every budgeting app I could download. It was sort of like speed dating and there was an awful lot to like. I "dated" one for a while, sticking with it until I finally had to admit that it was a little too cluttered. I get distracted easily and some apps are so rich with extras that I get lost. There's no busyness in a calendar budget. It's all business. I check mine daily, which takes all of two minutes. It's that concise. 
2. It's expandable
Now that I've moved my calendar to an app, I have months and months worth of budget. There are two advantages to that: 
There's a record of what's been paid over the past few months (which helps me adjust my budget when needed).
I can add irregular expenses that might otherwise be overlooked, like home association dues and bi-annual satellite radio payments.
3. It's sharable
My calendar budget is so basic that anyone can look at it and know what needs to be paid and what's already been taken care of. So if I'm ever kidnapped by ETs or stuck on an Arctic exploration, my husband can take over bill-paying until I return home safely. 
There may be no simpler budgeting method than using a calendar. If, like me, you're a visual learner, it lays everything out in front of you in black and white (or pink, red, green, and yellow). I never miss a payment because I don't have to dig for due dates, and planning is easier because I know when money is coming in and when it's going out. If you're looking for a way to simplify your finances, I'd recommend giving calendar budgeting a try.
These savings accounts are FDIC insured and could earn you up to 19x your bank
Many people are missing out on guaranteed returns as their money languishes in a big bank savings account earning next to no interest. Our picks of the best online savings accounts can earn you more than 19x the national average savings account rate. Click here to uncover the best-in-class picks that landed a spot on our shortlist of the best savings accounts for 2022.
Two top online savings account picks
We're firm believers in the Golden Rule, which is why editorial opinions are ours alone and have not been previously reviewed, approved, or endorsed by included advertisers. The Ascent does not cover all offers on the market. Editorial content from The Ascent is separate from The Motley Fool editorial content and is created by a different analyst team.