How to Manage Your Money Like an NFL Player
by Kamran Rosen | Updated July 17, 2021 - First published on Jan. 31, 2019
Many or all of the products here are from our partners that pay us a commission. It's how we make money. But our editorial integrity ensures our experts' opinions aren't influenced by compensation. Terms may apply to offers listed on this page.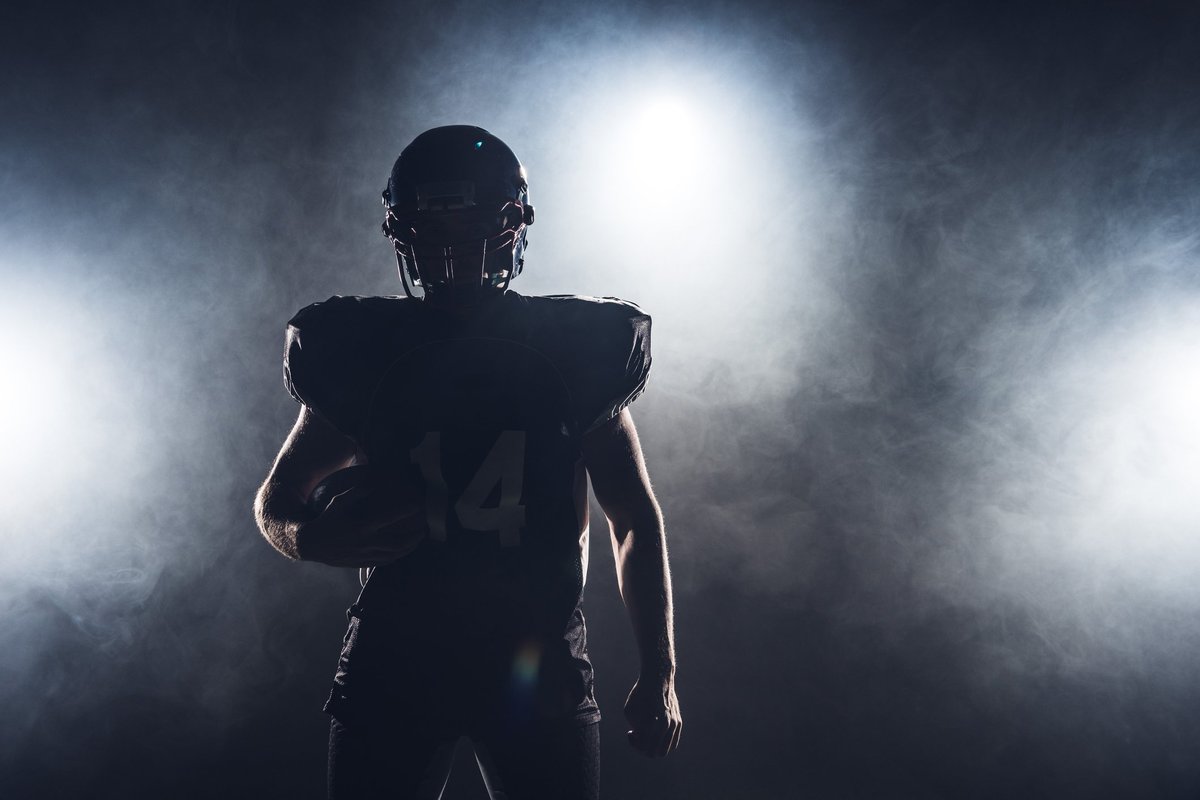 Wish you could play football like someone in the NFL? At least you can manage your money like they do.Image source: Getty Images.
With the Super Bowl happening this Sunday, it's easy to get swept up in football career fantasies: making the game winning drive, hoisting up the Lombardi trophy, and driving off to your mansion to party care-free with millions in cash lying around.
But fantasies are just that: fantasies. In reality, NFL players -- and all athletes -- usually seek financial advisors before their careers even start, to make sure they are handling their paychecks responsibly. Watch one episode of HBO's Ballers to realize how proper money management is one of the biggest aspects of football life. After all, the average NFL career is just over three years -- a short amount of time to maximize a fortune.
That's why we talked with Jordan Waxman, a managing partner at Hightower Advisors and NFL Players Association certified financial advisor, to understand what we could learn from how he advises his high-profile athletes on their finances. We outlined three of the best steps below.
Step 1: Minimize taxes
It doesn't matter if you're making $50,000 or $500,000, maximizing your money means minimizing the amount taken out in taxes.
How do you do this? Jordan says the key is asset location. Never have a tax insensitive asset where a tax sensitive one will do.
"The government essentially provides interest-free loans in a number of vehicles, such as 529 college savings plans, IRAs, 401(k)s and insurance policies. All earnings and growth inside those accounts grow tax-free and can be pulled out either tax-free, or taxed at lower rates."
In short, that means if you have a corporate 401(k), max it out. If you have investment accounts, try to put them inside a tax wrapper such as a permanent life insurance policy, or a 529 plan. As your account grows, you're able to borrow against the value of the account with little or no tax implication -- a savings difference in the double digits.
As Jordan says: "It's not what you make, but what you keep that matters."
Step 2: Save, save, save
Like that BMW model? How about that same car 20% off? According to Carfax, that's how much you'll save buying a car that's used after just 12 months.
Even when you're making millions of dollars, the principle of earning through saving still applies. NFL player earnings in particular are very front loaded relative to their lifespan, so the importance of saving early is only compounded.
"If you love that fancy car, buy it used. If you need that Hermes belt, find it on sale," says Jordan.
If you're thinking you deserve a little shopping spree after your last bonus, keep in mind that $22 million-a-year-earning Kirk Cousins drives a dented van he bought from his grandma for $5,000.
If it's good enough for Kirk, it's good enough for you.
Step 3: Maximize your assets earning potential
Once you've reduced your budget, it's time to hold your money properly.
Jordan advises his players to use checking accounts for convenience and casual consumption, and then put what they don't need immediately into a brokerage account or a money market account. That way you have liquidity for what you need to spend, and you increase your interest on the rest.
Beyond brokerage accounts, Jordan advises another thing: Always pay off credit card balances. There is no interest that compares to high interest on credit cards, and if you can't afford to pay it, then you have a budgeting problem.
If for some reason, you miss a payment, Jordan says to call into the bank, explain why you missed the payment, and ask them to waive the fee. If you are a valued customer who regularly pays on time, this shouldn't be an issue (given you ask nicely).
Whether it's minimizing taxes, maximizing savings, or properly storing your assets, following tips to manage money like a professional player isn't too difficult. In a lot of ways, it's just like football -- it's a lot of diligence, a lot of discipline, and just a few tricks to have up your sleeve.
Now if only you could make that 30 yard pass.
These savings accounts are FDIC insured and could earn you up to 12x your bank
Many people are missing out on guaranteed returns as their money languishes in a big bank savings account earning next to no interest. Our picks of the best online savings accounts can earn you more than 12x the national average savings account rate. Click here to uncover the best-in-class picks that landed a spot on our shortlist of the best savings accounts for 2022.
Two top online savings account picks
We're firm believers in the Golden Rule, which is why editorial opinions are ours alone and have not been previously reviewed, approved, or endorsed by included advertisers. The Ascent does not cover all offers on the market. Editorial content from The Ascent is separate from The Motley Fool editorial content and is created by a different analyst team.