Published in: Banks | Feb. 4, 2020
How to Save Money on These 3 Holidays in 2020
Why spend more than you need to?
There are certain holidays that tend to be universally expensive, and Valentine's Day, Mother's Day, and New Year's Eve can easily fall into that category. That's fine if you have money to spare, but if you're on a tight budget, or are trying hard to boost your savings account, then you'll need to rethink your spending plans for those big events. Here's how you can pull off some high-profile holidays on the cheap.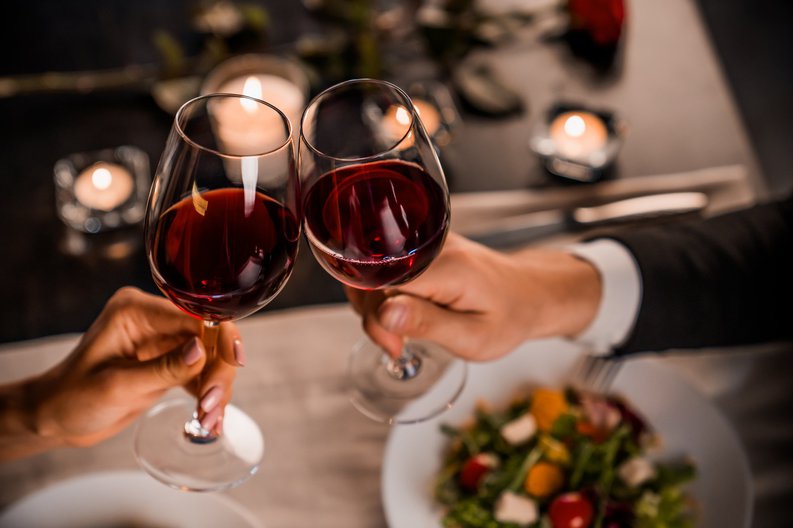 1. Valentine's Day
The average consumer spends $162 on Valentine's Day, reports the National Retail Federation. And if you're planning to go all out on dinner, chocolates, flowers, and a gift, it's easy to see how you might hit that mark, or even exceed it. But if you're willing to get creative, you can shave your costs substantially.
First, forgo the fancy restaurant meal and whip one up in your own kitchen instead. Restaurants charge huge markups in general, but prices tend to be extra-inflated on occasions like Valentine's Day. Or, to put it another way, rather than plunking down $50 per person on a meal from a limited menu, bust out some candles, cook your partner's favorite recipe, and create your own romantic night in. 
Along these lines, skip the gift and flowers if money is tight, and instead plan a low- or no-cost outing you and your partner can do together. Don't skimp on the chocolates, though -- you can opt for a cheaper box and make that special someone in your life very happy with a purchase that costs $10 or less. 
2. Mother's Day
Mother's Day costs the typical consumer $196, according to the National Retail Federation, which is an unquestionably large sum of money even when it's being used to honor the person who brought you to life. Rather than going crazy on Mother's Day with gifts, flowers, and brunch at an overcrowded hot spot, do something special for your mom that doesn't cost you anything. Go over and clean her house, or offer to clear out her garage. You can also invite her over for brunch and prepare her favorite dishes yourself so she still gets a free meal out of the day. 
3. New Year's Eve
If there's ever an expensive night to hit the town, it's New Year's Eve. This past year, the average partier was expected to spend $185.60 to ring in 2020, according to EventBrite. That's a lot to fork over for a few hours of fun, especially when it could, in theory, buy you several weeks' worth of entertainment under normal circumstances.
Rather than spending a fortune on New Year's Eve, host a low-key gathering potluck style. Have everyone bring a food item and beverage, bust out some board games, and spend the evening in comfortable pants that stretch to accommodate the budget-friendly snacks you and your guests prepare. Or find a cheap spot to visit if you're really eager to leave the house. Eat a meal at home and then hit up a bar that doesn't charge a cover. Keep your drink tab to a minimum, and you'll reap some big savings. 
You don't need to blow your budget in an effort to celebrate Valentine's Day, Mother's Day, and New Year's Eve. Rather than falling victim to the hype surrounding these holidays, do them your way. Chances are, you'll not only save money, but have more fun too.
These savings accounts are FDIC insured and can earn you 20x your bank
Many people are missing out on guaranteed returns as their money languishes in a big bank savings account earning next to no interest. Our picks of the best online savings accounts can earn you more than 20x the national average savings account rate. Click here to uncover the best-in-class picks that landed a spot on our shortlist of the best savings accounts for 2020.
Two top online savings account picks