Published in: Banks | May 22, 2020
Got a New Job During the COVID-19 Crisis? Make These 4 Moves Now
Some people are still getting hired. If you're one of them, check these important items off your list.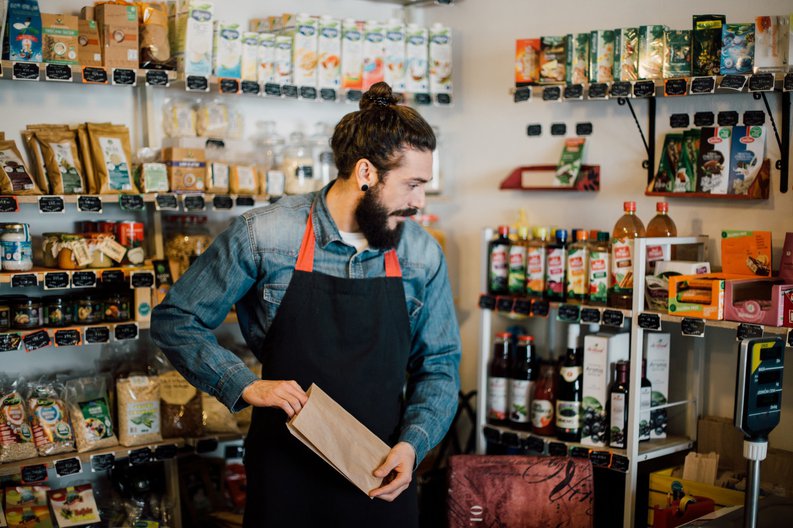 Read the news, and you'll see that things are looking pretty bleak on the U.S. unemployment front due to the novel coronavirus. The jobless rate rose to 14.7% in April, which is the worst it's been since the Great Depression. 
Some industries, however, have needed more workers during the crisis. Supermarkets, as well as warehouses and distribution centers, have experienced an uptick in demand, and so these and other industries have been boosting their labor forces rather than cutting them. 
If you've managed to get a new job during the pandemic, here are a few important moves to make in the coming weeks and months. 
1. Build or boost your emergency fund
Many Americans are struggling right now because their income has taken a hit and they don't have enough savings to tide themselves over. If you've managed to score a paycheck, get into the immediate habit of sticking a portion of it into a savings account. Your goal should be to build up enough to cover three to six months' worth of bills. That way if you lose your new job or encounter an emergency expense, you won't have to resort to taking on debt. And while you may not get to a full emergency fund in a month, or even a year, the more you're able to save for unplanned bills or unemployment, the better.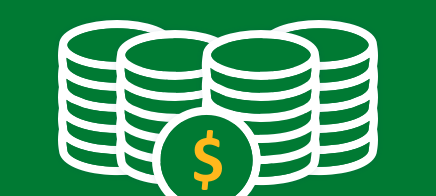 The Ascent's best high-yield savings accounts
Want to grow you savings? Ditch the traditional savings account for one of The Ascent's best high-yield savings accounts. These accounts can have APYs that are over 20x the national average savings account rate. Start saving today.
See the picks
2. Find out what health benefits you're entitled to
A big problem with so many people being unemployed right now is that a large number of workers get health insurance through their employers. If you've been footing the bill for your own health coverage (or, worse yet, have been going without insurance), find out when you'll be eligible to get onto your new employer's plan. That way, you'll know how long you'll need to keep paying your premiums and plan for appointments or treatments you may have been putting off. 
3. Contribute to a flexible spending account
When you start a new job, you're generally eligible to contribute to a flexible spending account (FSA) for both healthcare and dependent care purposes. With the former, you can allocate pre-tax funds to cover expenses like copays for seeing the doctor, prescription costs, and eyeglasses. You can also use that money to buy certain over-the-counter medications. A dependent care FSA allows you to set aside pre-tax dollars to pay for childcare. Services like daycare centers, summer camps, and after-school programs count. 
Healthcare FSAs max out this year at $2,750, while dependent care FSAs max out at $5,000. Do your best to estimate your healthcare and childcare costs for the remainder of the year so you can take advantage of the tax savings FSAs offer. Keep in mind, though, that these accounts work on a use-it-or-lose-it basis, so be sure not to overfund your FSA. If you do, you'll risk forfeiting any money you have leftover at the end of the year.
4. Understand your employer's time-off policy
You may not be making vacation plans anytime soon, but you may need time off in the coming weeks or months to recover from an illness (any illness; not just COVID-19) or care for your children who aren't in school. Find out what time off you're entitled to so you know what to expect, as well as what potential childcare expenses to plan for. 
At a time when so many people are losing jobs, landing one could be a lifeline. Take the opportunity to build an emergency fund, lower your tax burden with an FSA, and find out what important benefits you're entitled to so you're able to make the most of them.
These savings accounts are FDIC insured and can earn you 20x your bank
Many people are missing out on guaranteed returns as their money languishes in a big bank savings account earning next to no interest. Our picks of the best online savings accounts can earn you more than 20x the national average savings account rate. Click here to uncover the best-in-class picks that landed a spot on our shortlist of the best savings accounts for 2020.
Two top online savings account picks