3 Reasons I Don't Worry About a Recession
by Christy Bieber | Updated July 17, 2021 - First published on May 9, 2020
Many or all of the products here are from our partners that pay us a commission. It's how we make money. But our editorial integrity ensures our experts' opinions aren't influenced by compensation. Terms may apply to offers listed on this page.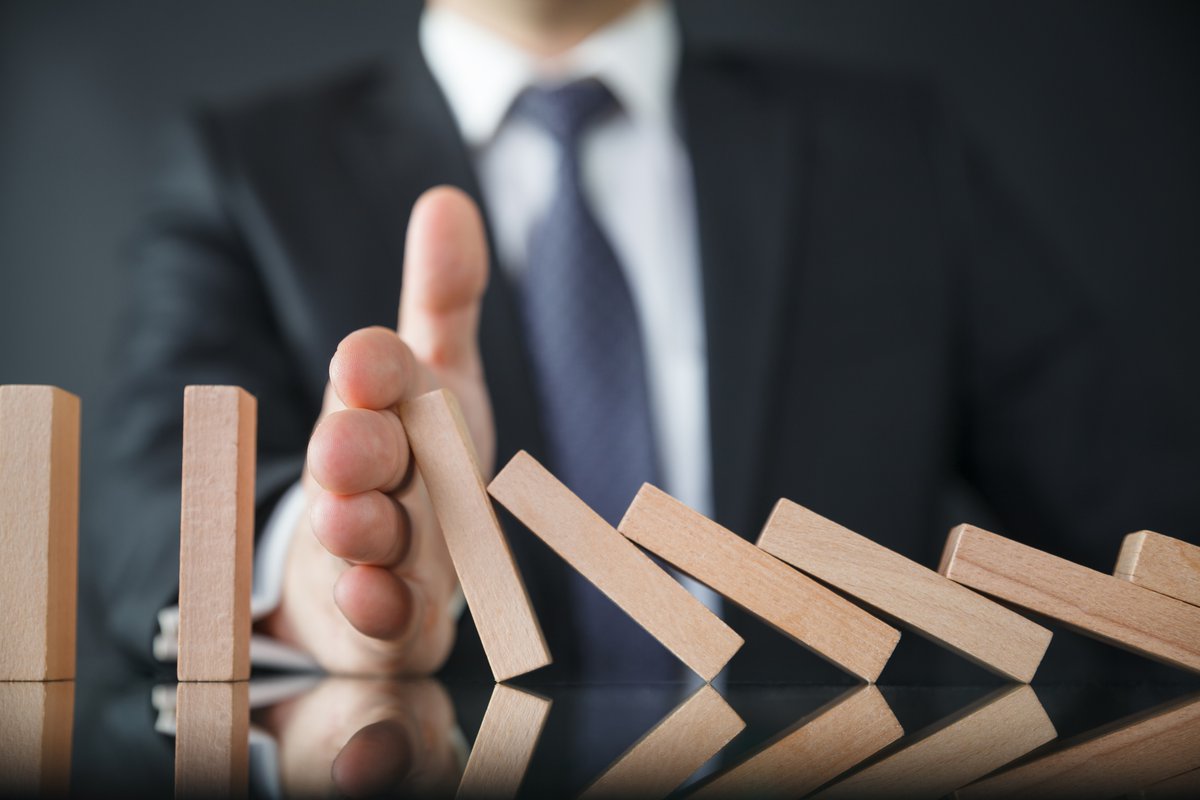 Are you worried about coronavirus causing a 2020 recession? I'm not, and if you follow these tips, you don't have to be either.
Are you worried about coronavirus causing a 2020 recession? I'm not, and if you follow these tips, you don't have to be either. 
The spread of COVID-19 (more commonly known as coronavirus) has sparked increased concerns about a 2020 recession. The worry is that quarantines and a possible disruption to the supply chain could tip the economy into a recession. Even if a coronavirus recession doesn't occur, the economy has been on the upswing for a long time and boom and bust cycles are inevitable, so it's likely that a downturn will soon be on the horizon.
Although I agree with many of my fellow Americans that a 2020 recession is very possible, there are three reasons I'm not worried if it comes: I have an emergency fund, I have multiple sources of income, and I'm confident in my investment strategy. 
Read on to learn more about how to accomplish these things and why taking these steps should help you become recession-proof. 
1. Save an emergency fund with three to six months of living expenses
Recessions can be a threat to your finances for a few reasons. First and foremost, there's the chance of a job loss if your employer is forced to make cutbacks. Banks also sometimes tighten access to credit during times of economic trouble, which makes it harder to take out a personal loan if you need one or to refinance loans to lower your payments.
To help see you through a job loss and make sure you can cover surprise costs during tough economic times, it's important to have accessible savings. For example, I have several months of living expenses in my savings account and I can quickly access the money if I need it. 
Most experts advise having three to six months of expenses saved up, and with the threat of a 2020 coronavirus recession, it's a good idea to err on the side of saving more. 
Building up a big emergency fund can take time, so if you want to be prepared for a recession this year, it's a good idea to take steps now to grow your fund quickly. Making temporary drastic spending cuts and picking up a side gig could be good ways to build a large stockpile of cash you could draw on. 
2. Develop multiple income streams
Another big reason I don't worry too much about the recession is that I have multiple different sources of income. If you can do the same and aren't reliant on money coming in from just one job, you won't have to worry as much about losing one income source. 
Picking up some freelance work or looking for a side gig can be the easiest and fastest way to develop multiple income streams. You can also invest in income-producing assets, such as stocks that pay dividends. Buying and renting real estate is an option as well, but often requires a large upfront investment and a major hands-on commitment, so that may not be the best approach for everyone. 
The more diverse your different income sources, and the more sources of income you have, the less likely it is that a recession will be a serious blow to your financial security.
3. Commit to an investing strategy you're confident in
Recessions often mean a big reduction in the value of your investments. While it can be a struggle to keep your calm when you see your stocks falling every day, it's imperative you do -- provided you have a sound investment strategy.
If you have a diversified portfolio and you systematically invest money on a regular basis into a solid pool of different investments, you shouldn't worry too much about a decline in the market. 
I buy stocks on a regular basis on a set schedule and have a mix of small caps, large caps, emerging market stocks, and funds that track the performance of the real estate market and the bond market. 
With a mix of different assets and a strategy I'm confident in, I don't worry when my account balance falls because I'm confident it will climb back up again over time. If you follow suit you shouldn't panic-sell your investments. Panic-selling during a temporary downturn only means that you'll miss out on the eventual gains when the market recovers and returns to growth.
Take these steps and you won't have to worry about a 2020 recession -- or any recession
There may or may not be a coronavirus recession in 2020 -- there's no way to predict the future. But it's a given that there will someday be a recession, and probably sooner rather than later, as periods of economic expansion can only last so long. I know I'll be prepared when that day comes. If you do these things, you will be too. 
These savings accounts are FDIC insured and could earn you up to 19x your bank
Many people are missing out on guaranteed returns as their money languishes in a big bank savings account earning next to no interest. Our picks of the best online savings accounts can earn you more than 19x the national average savings account rate. Click here to uncover the best-in-class picks that landed a spot on our shortlist of the best savings accounts for 2022.
Two top online savings account picks
We're firm believers in the Golden Rule, which is why editorial opinions are ours alone and have not been previously reviewed, approved, or endorsed by included advertisers. The Ascent does not cover all offers on the market. Editorial content from The Ascent is separate from The Motley Fool editorial content and is created by a different analyst team.