Start Saving for These Summer 2020 Expenses Now
Summer can get expensive, so know what costs you're in for and plan ahead.
Summer is a time of year that many people look forward to, but it can certainly put a strain on your bank account. That's why it's crucial to save for summertime expenses in advance.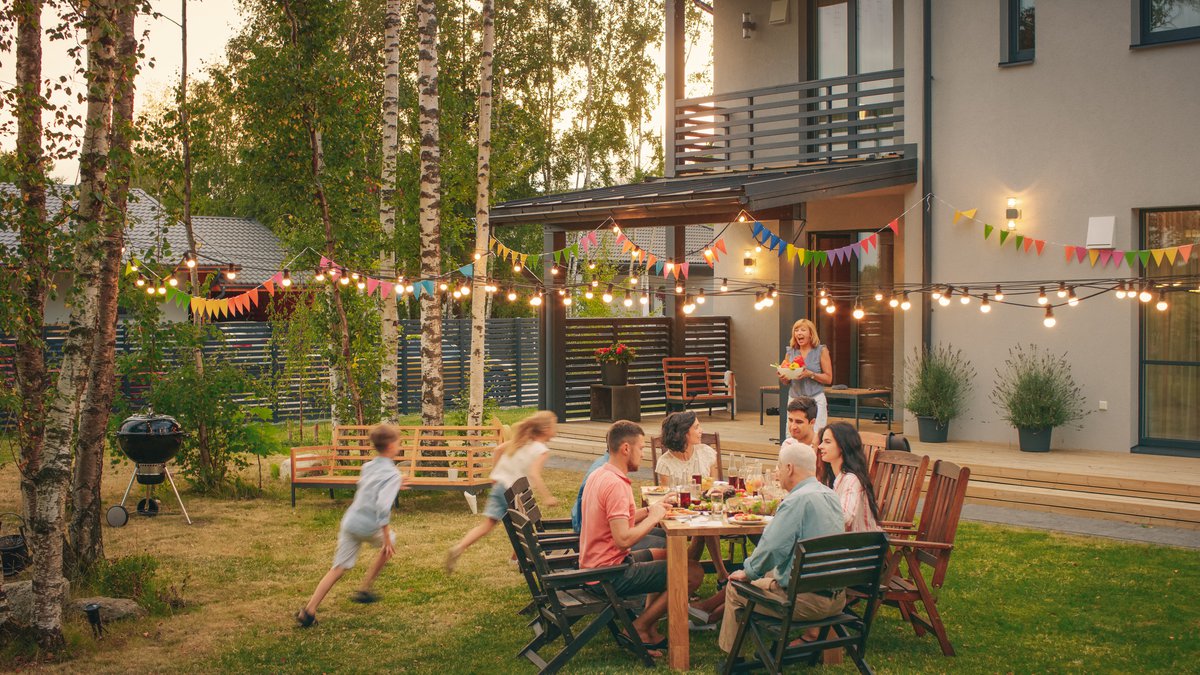 If you don't, you'll risk landing in debt, accruing costly interest, and potentially wrecking your finances in the process. Here are four specific items you may need to set funds aside for. 
1. Vacation
Summer is a popular time to go on vacation, because the weather is warm country-wide and schedules are more flexible for families with school-aged kids. But taking a vacation can be an expensive prospect, so if you're planning to travel next July or August, now's the time to figure out what your plans will set you back. 
Look into flight costs and research lodging options to see how much money you're looking at. Keep in mind that you may be better off booking your flights a few months down the line, rather than so far in advance. Be sure to account for things like entertainment, food, and incidentals as well. 
If those numbers seem a bit too high for comfort, the good news is that you have plenty of time to tweak your plans. You might, for example, look into renting someone's home rather than paying a premium for a hotel or resort. That will also give you access to a kitchen, thereby saving you money on food costs.
2. Home improvements
Although home improvements can happen year-round, summer is a popular time for outdoor projects in particular. It's also a good time for indoor projects -- you're likely to have more tolerance for things like being down a bathroom when you're not locked into a rigid school schedule. 
If you're planning a big renovation next summer, it's not too early to start estimating the cost. Get quotes from contractors, or do some research to see what supplies you'll need if you go the DIY route. Keep in mind that some projects require permits, and while you don't necessarily need to secure one close to a year in advance, it never hurts to be proactive.
3. Summer camp for your kids
If you work and have school-aged children, you'll need childcare for them when school isn't in session. Enter summer camp -- a wonderful experience for kids, and a costly one for the parents who have no choice but to pay for it. 
The average cost of a week of day camp is $314, according to the American Camp Association. That said, figuring out your plans in advance could shave down your costs. Some camps, for example, offer a discount for paying your tuition in full well ahead of the summer, while others give out sibling discounts. If you're new to camp, start exploring your options well ahead of next summer so that you're able to price out the facilities in your neck of the woods.
4. Weddings
Weddings aren't limited to summer, but it's a popular time to have them. If you've already gotten some save-the-date cards for next year, figure out what those weddings will cost you in terms of travel, gifts, and -- if you'll need to buy specific items to wear (which will likely hold true if you're a bridesmaid) -- attire.
Don't wing those expenses
Whether summer 2020 will mean a big vacation, a substantial renovation, several weddings, or the massive expense that is camp for your kids, now's the time to get a handle on your costs and start setting funds aside. Once you figure out how much money you'll need, you can rework your budget and save month after month so that you're not scrambling to come up with money on the spot.
For example, if you're planning a trip that will cost $5,000 and it's 10 months until you're scheduled to leave, set aside $500 a month. And if you can't cut enough expenses from your budget to free up that cash, get a side job to achieve that same goal.
If you don't save for next summer's big expenses in advance, there's a good chance you'll wind up in serious debt -- and that's one sure way to put a damper on an otherwise enjoyable time of the year. 
These savings accounts are FDIC insured and can earn you 18x your bank
Many people are missing out on guaranteed returns as their money languishes in a big bank savings account earning next to no interest. Our picks of the best online savings accounts can earn you more than 18x the national average savings account rate. Click here to uncover the best-in-class picks that landed a spot on our shortlist of the best savings accounts for 2020.
Two top online savings account picks
We're firm believers in the Golden Rule, which is why editorial opinions are ours alone and have not been previously reviewed, approved, or endorsed by included advertisers. The Ascent does not cover all offers on the market. Editorial content from The Ascent is separate from The Motley Fool editorial content and is created by a different analyst team.