Published in: Banks | March 17, 2020
The Stock Market Is Down. Should You Cut Back on Spending?
COVID-19 has sent the stock market plummeting. But how should that impact your spending?
In case you haven't been reading the news, the stock market is in pretty bad shape compared to less than a month ago. We can thank COVID-19 for that. Stock values have dropped so substantially that we've plunged into bear market territory, marked by at least a 20% drop from recent highs.  
Here's what that means: When you take a look at your IRA or 401(k) balance, it will probably be a lot lower than it was several weeks back. The same holds true for any investments you have in a traditional brokerage account -- their value, at least on paper or on screen, is likely to be lower than it was in mid-February.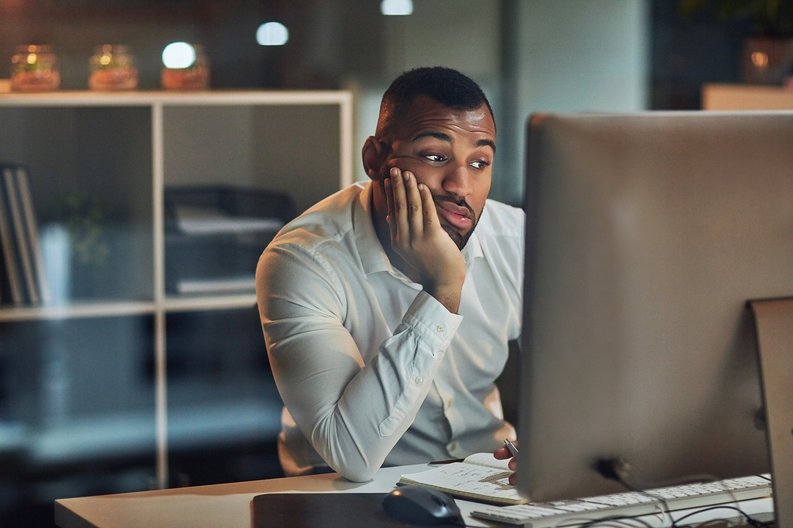 But here's the good news: If you don't sell your investments while they're down, you won't actually lose any money in this stock market crash. Leave your retirement plan or brokerage account alone, and there's a good chance your portfolio will recover in full once the market does the same, whether that takes two months, four months, or even a year.
But what about your day-to-day spending? Now that the stock market is down, should you adjust your habits, or keep the status quo?
It pays to cut back
On the one hand, your stock investments shouldn't necessarily impact your daily spending because you shouldn't be tapping your portfolio to pay regular bills. Rather, the money you have tied up in stocks should be left alone for the long haul -- especially when it comes to retirement savings, which you're not even allowed to access without penalty prior to age 59 1/2. 
Still, there are a couple of reasons why this recent market downturn should prompt you to cut back on spending in the coming weeks or months:
We don't know whether it will spur a recession. Bear markets don't always lead to recessions, but they can. If that's the case, jobs could be lost, and without savings, you'll risk falling behind on bills to a dangerous degree. If you cut back on spending now, you'll have an opportunity to boost your savings account balance before things get worse.
Now is actually a good time to buy stocks. That may seem counterintuitive, but remember, they're much cheaper than they were weeks ago. But you need money to do that, so if you cut back on spending, you'll free up cash to invest. 
Remember, even in the best of circumstances, you should always have an emergency fund with enough money to cover three to six months of essential living expenses. That way, you have a cushion if you lose your job or encounter an unplanned bill your regular paycheck can't cover. 
With so much uncertainty surrounding COVID-19, it's hard to know when things will start to normalize. The virus is already causing major disruptions to everyday life and forcing countless Americans to cut back on working hours. But a good way to buy yourself some peace of mind amidst the craziness is to establish a solid emergency fund. 
In the coming weeks, try curbing non-essential spending to put more money in your bank account. Incidentally, the call to practice social distancing will likely help in this regard. Americans are already being advised to stay away from one another and lock down at home, so that's a perfect opportunity to spend less on budget-zappers like restaurant meals and live entertainment (much of which is being canceled or postponed anyway). 
It's too soon to tell when the stock market will recover from its recent bout of intense turbulence. But one thing's for sure -- now's a better time than ever to be more cautious with the way you spend money, and to boost your cash reserves for the unknown.
These savings accounts are FDIC insured and can earn you 20x your bank
Many people are missing out on guaranteed returns as their money languishes in a big bank savings account earning next to no interest. Our picks of the best online savings accounts can earn you more than 20x the national average savings account rate. Click here to uncover the best-in-class picks that landed a spot on our shortlist of the best savings accounts for 2020.
Two top online savings account picks