7 Things You Should Stock Up on for Coronavirus Isolation
by Kailey Hagen | Updated July 17, 2021 - First published on March 18, 2020
Many or all of the products here are from our partners that pay us a commission. It's how we make money. But our editorial integrity ensures our experts' opinions aren't influenced by compensation. Terms may apply to offers listed on this page.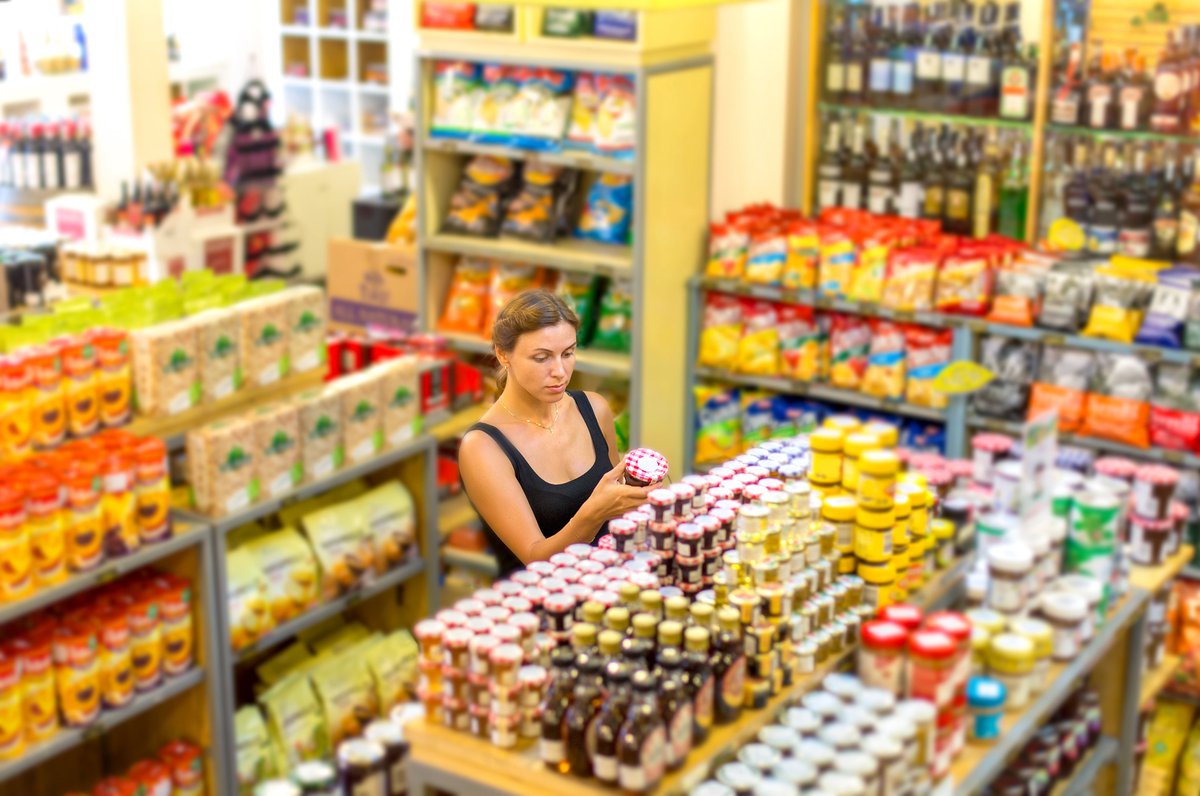 No, you don't need a lifetime supply of toilet paper.
People panic-hoarding toilet paper and hand sanitizer in preparation for weeks of self-isolation due to the COVID-19 pandemic are the butt of a lot of memes on social media right now. But let's be honest -- we all probably have an extra pack or two of toilet paper at home in light of current events, or we've at least thought about getting some. It's not the worst idea. 
The Department of Homeland Security recommends everyone keep a few weeks of emergency supplies on hand to prepare for natural disasters or pandemics. Ideally, you'd already have had a supply before the COVID-19 outbreak, but if, you didn't (like most Americans), here are a few essentials you might want to stock up on in case you're forced to isolate yourself at home for a couple of weeks.
1. Nonperishable food
The federal government recommends a basic disaster supply kit containing three days of nonperishable food for every member of your household, but in light of the current situation, which could require you to self-isolate for weeks, you probably want even more than that. Nonperishable food items include:
Canned goods 
Pasta
Cereals
Crackers
Granola bars
Dried fruits
Make sure you also have any supplies these foods require. For example, you need a can opener for canned foods or soups. Check the expiration date on all of your food, and make sure you'll be able to eat everything before it expires, even if the crisis passes and you can go back to regular life. Try to buy only things you know members of your family will eat -- otherwise they may just sit in your pantry until they go bad. Keep food allergies in mind, and check the ingredient labels to make sure you aren't accidentally buying something your family members can't eat.
2. Bottled water
Bottled water is only something you need to stock up on if you live where your tap water is not fit to drink and you don't have a water filtration system. The Department of Homeland Security recommends storing one gallon of water per person per day, but some individuals -- like children, pregnant women, and sick people -- might require more. It's up to you to decide how many days of water supply you need. Bottled water does expire, so keep an eye on the expiration date when you buy.
3. Prescription medications
Talk with your doctor or pharmacy to see about getting refills of your prescriptions to keep at home so you don't need to venture to the store later to refill them. This is especially important for the elderly and those with underlying health issues, since these individuals are at the greatest risk of severe illness from COVID-19.
4. Pet food and medications
Those with pets at home may want to pick up an extra bag or two of their food to see their pets through the isolation period. Remember bottled water for your pet, too, unless you give your pet tap water. If your pet takes some sort of prescription medication or requires prescription food, talk to your veterinarian about getting some extra. Again, keep an eye on expiration dates and make sure you're not buying more than you can use.
5. Toiletries
Having some extra toilet paper and soap on hand is smart, but be reasonable. You probably don't need a year's supply, and you might have trouble storing that much. Just keep enough on hand to last you a few weeks. This will also ensure that others who need extra toiletries are able to get them. Other toiletries you might want to buy a little extra of include:
Toothpaste
Shampoo and conditioner
Contact solution
Deodorant
6. Other essentials
You might also want to purchase some of the following items in case you have to stay isolated at home for a couple of weeks:
Dish soap or dishwasher soap
Infant supplies, if you have a baby in your home
Paper towels
Garbage bags
Nonprescription medications
Laundry detergent
Cleaning products
7. Cash
The COVID-19 outbreak is already putting some people out of work indefinitely, and it's possible it could cause even more shutdowns in coming weeks. This makes it important to keep some extra cash in your bank account to see you through these uncertain times. Limit yourself to just essential spending for the time being, and put any cash you can spare into savings, so you have it in case you end up out of work and need to cover your basic expenses.
One final note
It's up to you to decide whether you need to stock up on supplies in case COVID-19 enters your neighborhood. If it's not in your area, you might not feel the need to -- at least not yet. But if you decide to purchase a few extra things to be prepared, be reasonable and remember your neighbors. Other people need the same supplies, so take only what you really need and believe you'll use, and leave the rest for others.
These savings accounts are FDIC insured and could earn you up to 12x your bank
Many people are missing out on guaranteed returns as their money languishes in a big bank savings account earning next to no interest. Our picks of the best online savings accounts can earn you more than 12x the national average savings account rate. Click here to uncover the best-in-class picks that landed a spot on our shortlist of the best savings accounts for 2022.
Two top online savings account picks
We're firm believers in the Golden Rule, which is why editorial opinions are ours alone and have not been previously reviewed, approved, or endorsed by included advertisers. The Ascent does not cover all offers on the market. Editorial content from The Ascent is separate from The Motley Fool editorial content and is created by a different analyst team.