What Happens if You Can't Return to Work Due to the Coronavirus?
by Christy Bieber | Updated July 17, 2021 - First published on March 19, 2020
Many or all of the products here are from our partners that pay us a commission. It's how we make money. But our editorial integrity ensures our experts' opinions aren't influenced by compensation. Terms may apply to offers listed on this page.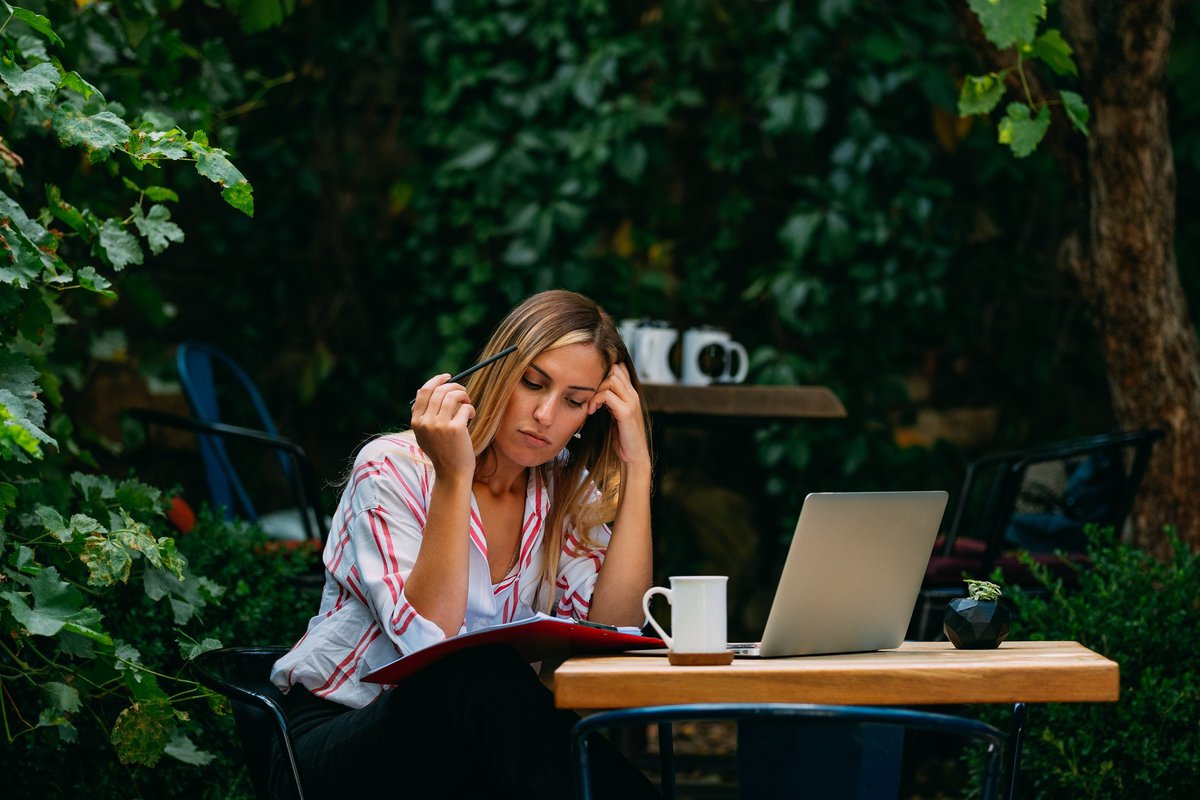 Some jobs may never come back, but you have options.
Some jobs may never come back, but you have options. 
Since the outbreak of COVID-19, countries across the world have struggled to cope with the impact. The virus has led to thousands of deaths and to the imposition of strict social-distancing measures to slow its spread. The economic impact is likely to be far-reaching, with many businesses forced to close their doors and others laying off workers due to reduced demand for their services. 
If you're one of the workers caught up in the turmoil, it remains uncertain when -- or if -- you'll be able to get back to work. Some reports indicate social-distancing measures could last through summer, and there's a very real chance some businesses will close forever, and some industries will take years to recover.
To protect your personal financial situation, it may be worth thinking about what you'll do if you can't go back to your job. Here are a few suggestions. 
1. Explore opportunities for career retraining
In some states, you have the opportunity to go back to school while collecting unemployment benefits, without affecting your benefits. There may be restrictions, such as a requirement that you train for a job in an in-demand field. You should check with your state's unemployment office to find out if you can study new job skills while receiving unemployment benefits.
There are also federal programs that provide training to certain workers. While currently these programs largely apply to workers whose jobs were eliminated by increased imports, it's possible that new training programs will be created for workers affected by social distancing.
2. Consider what transferable skills you have
If you cannot go back to work in your industry, you may have skills that translate well to other professions. For example, hotels are being hit particularly hard by the coronavirus, since many people are afraid to travel. If you worked as a receptionist in a hotel, and you fear that your job won't come back because some hotels may close for good, you may be able to find similar work in another industry by emphasizing skills relevant across the board, such as juggling multiple phone lines or booking appointments. 
3. Determine if early retirement is an option
If you're late in your career, it may be harder to bounce back from a layoff -- especially if it takes a long time for the economy to recover and you're out of work for a while. In this situation, you may want to consider retiring from the workforce earlier than you'd planned.
You can claim Social Security benefits as early as age 62, although full retirement age (FRA) is between 66 and 67, depending when you were born. Full retirement age is the age set by law when you can get your primary insurance amount, or your standard benefit as determined by the Social Security benefits formula. 
For each month you start benefits before FRA, you'll face a small reduction in your monthly check. The total reduction adds up to about a 6.7% benefit cut for each of the first three years of early claiming, and an additional 5% annual reduction if you've claimed more than three years before your FRA. 
While a cut to benefits may not be ideal, it can enable you to leave work for good rather than struggling to find a new job in a tough economy after a layoff. The good news is that the system is designed so you'll get the same lifetime benefits no matter when you first start -- if you live to your projected lifespan. So you won't necessarily lose out compared to if you'd waited. You'll simply get smaller checks over a longer time. 
You'll also want to consider what you can safely withdraw from your 401(k) or retirement savings accounts at a brokerage firm. Most experts recommend withdrawing no more than 4% of your account balance in your first year of retirement, so see if your benefits will be enough to live on when combined with Social Security checks. 
4. Look into temp-to-hire jobs 
Companies are often reluctant to hire a full-time worker in a brand new industry in which the employee has no experience. But they may be much more open to the idea of bringing you on board as a temp. 
If you want to transition to a different profession, reach out to a temp-to-hire company that works with companies offering jobs in that field. Let them know you're open to any temp work that becomes available. Once you get your foot in the door, you can make connections and start learning the skills that should enable you to find a job in your chosen industry. 
Explore your career options to reduce the financial impact of a coronavirus job loss
It's inevitable that millions of Americans will see their jobs disappear because of the coronavirus pandemic. And sadly, some jobs may never come back. You don't want to just sit around hoping you'll be able to get back the position you lost -- especially if it appears social-distancing measures will last a long time. 
Instead, aim to be proactive and explore opportunities to lessen the financial impact of the coronavirus by finding a great new job you love that pays enough to meet your needs. 
These savings accounts are FDIC insured and could earn you up to 12x your bank
Many people are missing out on guaranteed returns as their money languishes in a big bank savings account earning next to no interest. Our picks of the best online savings accounts can earn you more than 12x the national average savings account rate. Click here to uncover the best-in-class picks that landed a spot on our shortlist of the best savings accounts for 2022.
Two top online savings account picks
We're firm believers in the Golden Rule, which is why editorial opinions are ours alone and have not been previously reviewed, approved, or endorsed by included advertisers. The Ascent does not cover all offers on the market. Editorial content from The Ascent is separate from The Motley Fool editorial content and is created by a different analyst team.