Best CD Rates for August 2019
Finding the best CD rates can be complicated with the endless offers on the market. But you'll quickly find the right CD for you by comparing CD rates with our best-in-class picks, some of which are from our partners.
Certificates of deposit -- or CD -- accounts are a popular alternative to the traditional checking or savings account because they generally offer significantly higher APYs (annual percentage yield). Of course, it's not only about the best rates; features and perks also make a difference. Check out our picks below (some of which are from our partners) to learn more.
Rates as of Aug. 22, 2019
CD Offer
5-Year APY
2-Year APY
1-Year APY
Min. Deposit
Next Steps

Marcus by Goldman Sachs High Yield CD

Goldman Sachs Bank USA

Member, FDIC

5-Year APY:

2.60%

2-Year APY:

2.45%

1-Year APY:

2.40%

Min. Deposit:

$500

Ally High Yield CD

Member, FDIC

5-Year APY:

2.65%

2-Year APY:

2.50%

1-Year APY:

--

Min. Deposit:

$0

—

Discover High Yield CD

Member, FDIC

5-Year APY:

2.50%

2-Year APY:

2.45%

1-Year APY:

2.40%

Min. Deposit:

$2,500

American Express High Yield CD

Member, FDIC

5-Year APY:

2.35%

2-Year APY:

2.15%

1-Year APY:

--

Min. Deposit:

$0

—

Synchrony Online CD

Member, FDIC

5-Year APY:

3.10%

2-Year APY:

2.90%

1-Year APY:

2.80%

Min. Deposit:

$2,000

—

Barclays Online CD

Member, FDIC

5-Year APY:

2.75%

2-Year APY:

2.50%

1-Year APY:

2.45%

Min. Deposit:

$0

—

TIAA Bank Yield Pledge® CD

Member, FDIC

5-Year APY:

2.70%

2-Year APY:

2.60%

1-Year APY:

2.50%

Min. Deposit:

$5,000

—

Sallie Mae

Member, FDIC

5-Year APY:

3.10%

2-Year APY:

3.00%

1-Year APY:

2.75%

Min. Deposit:

$2,500

—
Get our latest tips and uncover more of our top picks to help you conquer your money goals
The certificate of deposit (CD) is one of the most durable and popular banking products on the scene. It's been a favorite option of many bank clients who are drawn to its simplicity, not to mention the attraction of earning an easy buck on their funds.
With the emergence of online banking, competition for consumers' savings has never been higher. You can get dizzy sifting through the galaxy of high-yield CD accounts available on the U.S. market today. The good news is that this competition has resulted in relatively high APYs compared to what has been available from traditional bank.
We're here to help with a distillation of the best CD rates currently on offer. For those who are new to CDs or simply need a refresher, we'll run through some of the basics, and the pros and cons of holding a CD account as well.
Marcus by Goldman Sachs High Yield CD
2.60% 5-Year APY

What we like -- A good source of high-yielding CDs is Marcus by Goldman Sachs, the upstart financial services division of the storied investment bank. Marcus by Goldman Sachs is tied for the highest headline 5-year APY among our selections, and offers CD terms from six months to six years. For a bank that offers such high APYs, its minimum is relatively low -- investors can open a CD for as little as $500. And similar to Ally, Marcus by Goldman Sachs has a 10-day guaranteed rate that ensures the top APY the bank offers if a new CD receives funding of $500 within that stretch of time.
Ally High Yield CD
2.65% 5-Year APY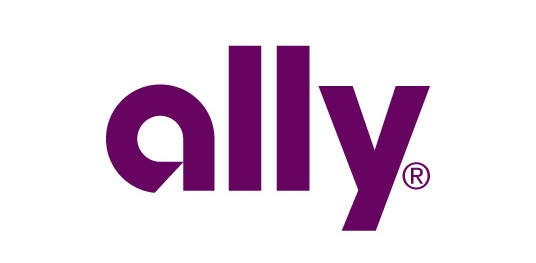 What we like -- A distinguishing feature of Ally CDs is their tiers, the highest of which earns handsomely. Deposits under $5,000 -- there is no minimum -- earn the lowest of the three rates (below), those between $5,000 and $25,000 earn at the middle rate, while deposits above $25,000 garner the highest APY. No matter the deposit amount, the Ally Ten Day Best Rate Guarantee is in force for every new CD -- if an Ally CD is funded within 10 days of the open date, says the company, "you'll get the best rate we offer for your term and balance tier if our rate goes up within that time." This also applies to CDs being renewed.
Discover High Yield CD
2.50% 5-Year APY

What we like -- This CD family is an appealing no-fuss, no-muss option. Discover charges almost no fees or penalties, save for a $30 wire transfer fee and typical early withdrawal penalties. Discover is also a very reachable company should any difficulty arise; it maintains a 24/7, toll-free help line for its clients. These features help justify the slightly lower APYs of its CDs compared to various rivals.
American Express High Yield CD
2.35% 5-Year APY

What we like -- Consolidating your accounts with a single bank simplifies managing your finances and that's one of the biggest draws to opening a CD with American Express. You can select from an array of maturities ranging from six months to five years. Savers wanting to secure the best rates should consider American Express's CD's with maturities starting at 18 months since other online banks offer better rates over shorter terms.
Synchrony Online CD
3.10% 5-Year APY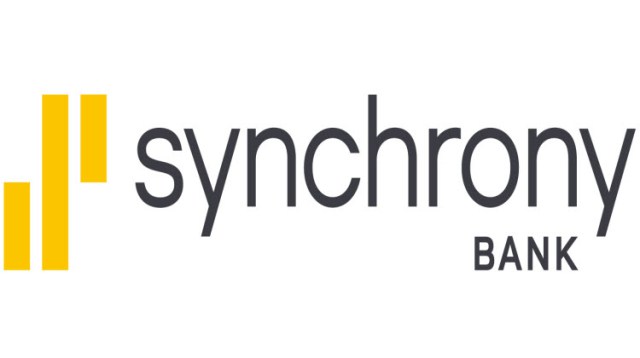 What we like -- Not only does Synchrony consistently offer some of the best cd rates but it also has a rare, lenient policy for early withdrawals. Regardless of term you can pocket the interest from Synchrony CDs at will -- the bank charges no penalties at all for withdrawing CD interest. This can be done at any time the client desires.
Barclays Online CD
2.75% 5-Year APY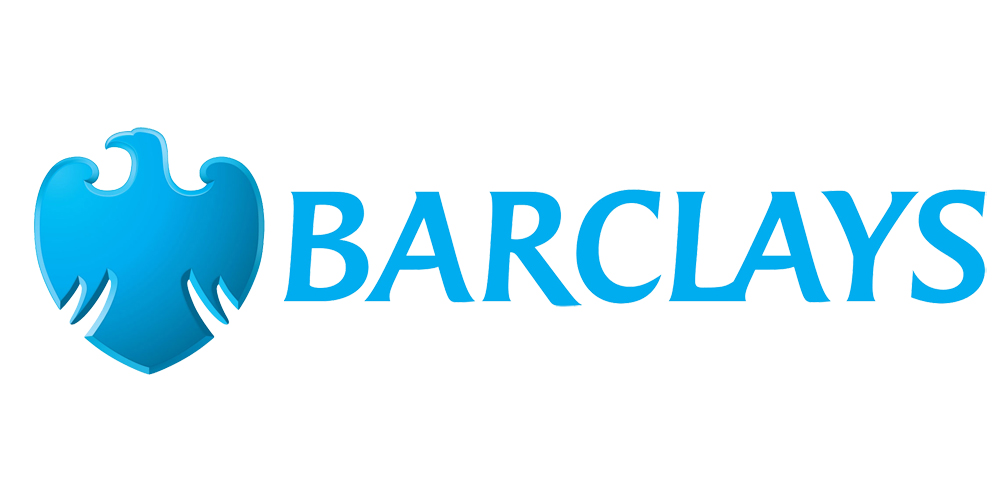 What we like -- These CDs have no minimum deposit, making them a fine choice for those on a limited investment budget. Even though there is no minimum deposit, the bank still offers very competitive rates for its 1-, 2-, and 5-year CDs. Customers can opt to receive interest disbursements every month, and can transfer those disbursements to a Barclays Online Savings Account, should they have one.
TIAA Bank Yield Pledge® CD
2.70% 5-Year APY
What we like -- TIAA Bank seems determined to provide some of the highest APYs around for its CDs. The company's titular Yield Pledge CDs carry a guarantee that new, renewed, or rolled over EverBank CDs will be in the top 5% of "competitive accounts". That's a powerful inducement, especially considering that TIAA Bank CDs already boast some of the highest headline APYs among competitors.
Sallie Mae
3.10% 5-Year APY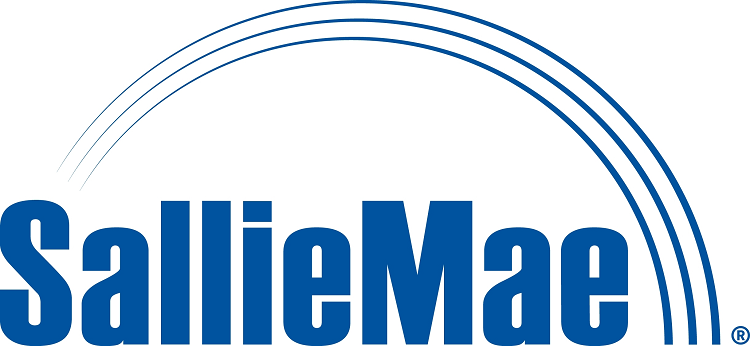 What we like -- Sallie Mae offers competitive APYs across the board, particularly at the shorter-term end of the spectrum. Sallie Mae CDs also carry no monthly fees, and investors can opt for automatic renewal to save them the trouble of manually rolling over their CDs. Five years is the maximum term from this issuer; the minimum is six months.
Boiled down to its essence, the CD is an instrument for saving and growing money. The concept is very straightforward; when we put money into a CD, we basically agree to "lock up" that money in the account for a set time period. This period is called the term. Because of this structure, CDs are also referred to as "time deposits."
Of course, we're not doing this to make a charitable donation to a financial institution. Money in a CD earns interest, the rate of which depends on how generous the bank is and the length of the term. All things being equal, longer terms -- because you're agreeing to stash away your money for more time -- earn at higher rates.
Available terms, again, depend on the lender. For the most part they tend to range from three months to five years, although it's possible to find shorter and longer terms on either side of that range.
It's common for CD accounts to be fixed-rate, meaning that their interest rate is in force for the full term. There are variations on this foundational type of CD, including:
Step-up CD -- In many ways the opposite of a fixed-rate CD, the step-up's interest rate rises according to a schedule set by the seller.
Bump-up CD -- A bump-up CD is related to the step-up CD. It's more limited, though, with the account owner holding the right to request one interest rate increase per term.
Jumbo CD -- A CD account holding $100,000 or more is considered jumbo. Banks often offer higher interest rates to depositors with high balances.
Can you withdraw money from a CD account?
The short answer is yes, but you don't want to. Since a CD is meant to be a full commitment of funds over the accepted term, you'll get socked with penalties if you decide to draw from the well.
These fines are usually considerable and typically consist of forfeiting a certain amount of interest. Here's a sample of penalties for making an early withdrawal based on your holding period. These fees are more or less typical across the banking sector:
| Term | Penalty for early withdrawal |
| --- | --- |
| Less than 3 months | 1 month's interest |
| 3 months through 12 months | 3 months' interest |
| Over 12 months through 24 months | 6 months' interest |
| Over 24 months | 12 months' interest |
Top CD rates compared to other account types
There is one key reason for the enduring popularity of the CD -- it pays a high interest rate compared to nearly every other mass-market banking product. This stands to reason, as it's the most restrictive.
Savings accounts and money market accounts have limits on certain types of transfers and withdrawals, while checking accounts usually have few if any. With all three products, though, a customer has at least some access to their funds. CDs are a commitment and if you're not fully committed, you'll pay a steep price for even one withdrawal.
So the CD holder is the best-rewarded of the bunch. At the moment, CDs top out at an interest rate of around 3% for a five-year term. This level seems to be the province of online-only banks; they have lower costs than their traditional bricks-and-mortar rivals, and they tend to plow this savings partially into higher rates. However, many brick-and-mortar banks have dramatically increased their CD rates in an effort to compete with their online rivals, so it's still worth checking out traditional banking institutions as well.
Online or off, that 3% is above the rate of other bank offerings. Money market accounts usually top out at just over 2%, and the most generous savings accounts come in at just under that figure. Checking accounts typically pay no interest at all, or only a token amount, because of their flexibility and ease of use.
Advantages and disadvantages of high-yield CD accounts
There is no such thing as a perfect bank account. If there was, every single bank customer in America would hold a Unicorn Account and nothing else.
CDs are extremely useful in many ways, but they have their drawbacks. Before deciding to put down money to open one, it's helpful to go through some of their advantages and disadvantages.
Advantages
Predictability -- Assuming you've gone with a fixed-rate CD, you'll know exactly how much money you'll get from your bank, and precisely when those greenbacks will be in your possession.

"Set it and forget it" -- Sign the requisite paperwork, slap down the money and… well, that's basically all that's involved in managing a CD from the account holder's side. The next and final step is to wait until maturity to collect your interest.

Few fees -- This is a low-maintenance product for both the customer and the lender. As such, there's no need or inclination from the bank to smack you with fees for holding a CD account. You'll pay little or nothing in standard fees to keep one open (assuming you don't yield to the temptation to withdraw your money early).

High interest rates -- see above.
Disadvantages
Lack of flexibility -- Want the option to dip into your funds at least occasionally, or transfer some to another account? Sorry, that's not going to happen without pain; almost always you'll pay a very stiff penalty for the attempt.

Rising interest rates -- A fixed-rate CD won't be money well spent if market interest rates are on the way up -- you'll earn at the agreed-upon rate, but other financial products tied to interest rates will see a boost in their payouts. Step-up and bump-up CDs go some way to mitigating this factor.

Minimum opening balance -- It's very common for CDs to require a minimum amount to open the account. This can be challenging for those on restricted budgets who might not have said amount to spare.
Are CD accounts a good investment?
CDs are among the highest-yielding bank products you can find. They are a fine choice for the sort of saver who wants to earn a bit of interest, but doesn't want to bother monitoring and managing an investment. Their safety and predictability are two huge draws.
You need the funds for this, however. That pile of cash is going to be tied up for a while, after all, oftentimes for years. An important question to ask is whether you're close to certain you won't be needing that $5,000 or $10,000, or however much you invest, anytime soon.
If the answer is "no," other types of savings instruments (savings and money market accounts) might be what the doctor ordered. With those products you'll have more scope to effect transfers and withdrawals, however you won't make quite the interest you could with a CD.
To recap, here are the best CD rates
| Offer | 5-Year APY | Min. Deposit |
| --- | --- | --- |
| Marcus by Goldman Sachs High Yield CD | 2.60% | $500 |
| Ally High Yield CD | 2.65% | $0 |
| Discover High Yield CD | 2.50% | $2,500 |
| American Express High Yield CD | 2.35% | $0 |
| Synchrony Online CD | 3.10% | $2,000 |
| Barclays Online CD | 2.75% | $0 |
| TIAA Bank Yield Pledge® CD | 2.70% | $5,000 |
| Sallie Mae | 3.10% | $2,500 |