1 Move You May Want to Make if You Have a Losing Stock in Your Brokerage Account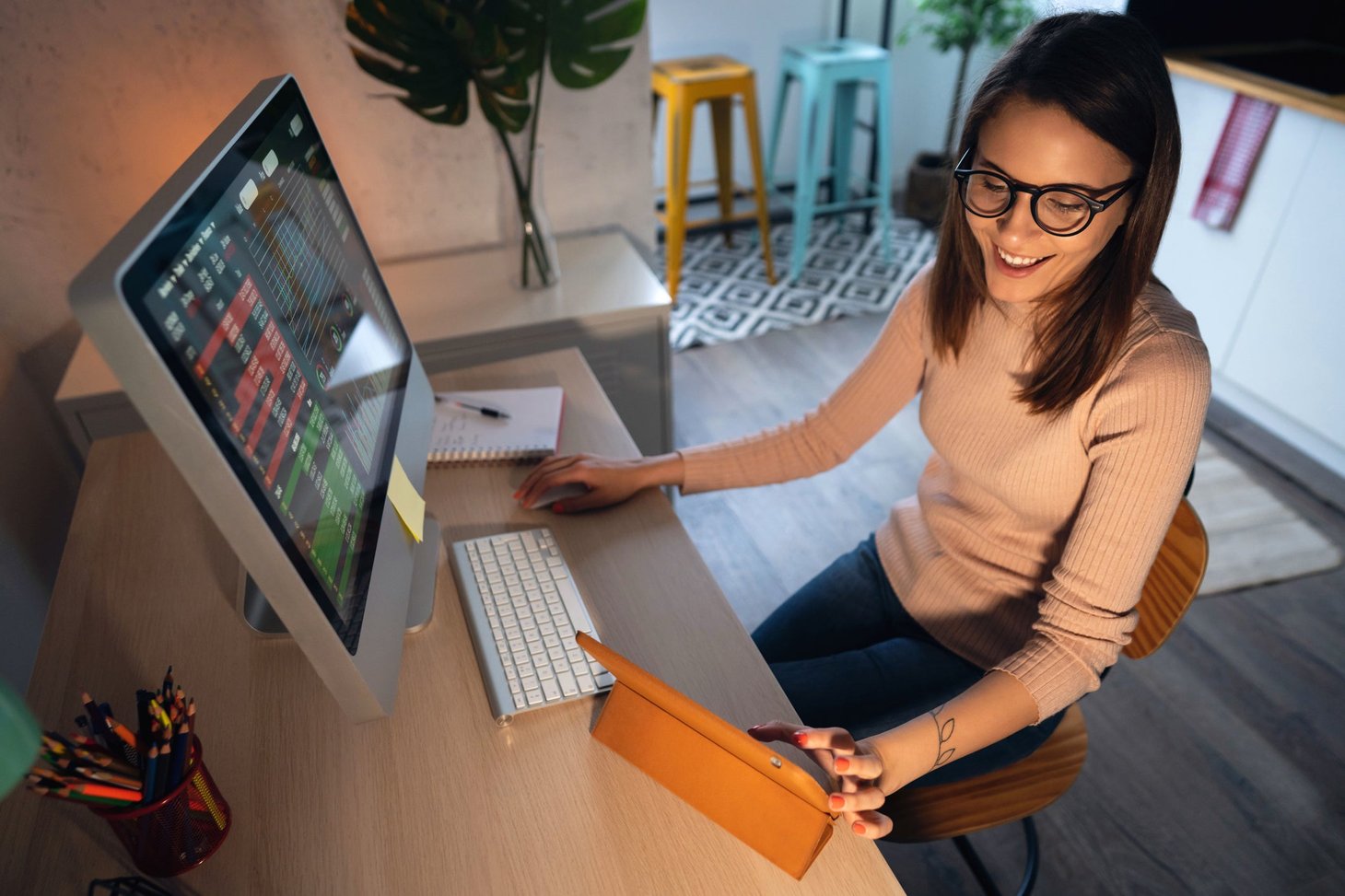 Many or all of the products here are from our partners that compensate us. It's how we make money. But our editorial integrity ensures our experts' opinions aren't influenced by compensation. Terms may apply to offers listed on this page.
A stock that's lost value could actually work to your advantage.
---
Key points
Stock values can drop temporarily or on a longer-term basis.
If you have an underperforming stock in your portfolio you don't think will recover, here's one important move to make in the coming weeks.
---
For most people who open a brokerage account, the goal is to load up on quality investments with the hope they'll gain value over time. But that doesn't always happen.
Sometimes, the stock market can crash, causing investment values to drop. When that occurs, it's generally a good idea to not act immediately but rather give your investments time to recover.
But if you have one specific stock in your brokerage account that's been consistently losing value when the market, as a whole, has been doing well, that's a different story. In that case, there may be an issue with the company behind that stock. Maybe its pipeline of products has dried up. Maybe its management team has done a poor job of managing cash flow and debt.
Either way, if you're sitting on a losing stock you don't think will recover, you may want to make one key move before 2021 comes to an end -- selling it.
Using a losing stock to your advantage
When you sell a stock for less than what you paid for it, you lose money. But there are ways to use that loss to your financial benefit.
When you sell stocks in your brokerage account at a profit, you become liable for taxes on what are known as capital gains. But if you have a loss in your portfolio, you can use it to offset your gains.
Now, say you're sitting on another stock in your portfolio that's up right now, but you're worried its success will be short-lived. If you sell it at a $1,000 profit, you'll lose a portion of that profit to capital gains taxes. But if you also take a $1,000 loss in your brokerage account, that loss will cancel out your gain, so you won't have to worry about taxes on it.
That's not the only way selling a losing stock can benefit you. If you take a loss in your brokerage account and you don't have any capital gains to offset, you can use your loss to offset up to $3,000 of ordinary income. So if you sell a stock and take a $3,000 loss in the process and have no gains, you won't be charged taxes on $3,000 of your earnings.
Incidentally, you're also allowed to carry losses to future tax years. If you take a $5,000 loss in your portfolio and have no gains, you can offset $3,000 of income for this year and then carry the remaining $2,000 into 2022.
Act quickly
While losing money in your brokerage account may be a huge bummer, there are ways it can work to your benefit. But be sure to act quickly if you want to reap those benefits for the current tax year. You must take that loss by Dec. 31 for it to count for 2021 tax purposes, so if there's a stock that's down that you've completely given up on, you may want to unload it now.
Our best stock brokers
We pored over the data and user reviews to find the select rare picks that landed a spot on our list of the best stock brokers. Some of these best-in-class picks pack in valuable perks, including $0 stock and ETF commissions. Get started and review our best stock brokers.
We're firm believers in the Golden Rule, which is why editorial opinions are ours alone and have not been previously reviewed, approved, or endorsed by included advertisers. The Ascent does not cover all offers on the market. Editorial content from The Ascent is separate from The Motley Fool editorial content and is created by a different analyst team.